How to Play Wild Rift on PC 2023
by Sophie Green Updated on 2022-08-10 / Update for Mirror Android
Not all game developers design both PC and mobile versions for the same game. For example, League of Legends is a classic PC game, but its modified version - LOL Wild Rift is a mobile game for Android and iPhone. But if you are keen on playing League of Legends Wild Rift on PC, do not worry as there are ways.
Part 1: Can You Play Wild Rift on PC
You can surely play League of Legends on PC, but as for Wild Rift, you can not directly play this game that is specifically designed for Android and iOS. There are ways that apply to playing Wild Rift on PC too. While the game is not optimized for PC, it largely works fine using emulators and screen mirroring tools. Let's see how they work below.
Part 2: How to Play Wild Rift on PC with Emulators
We will now look at some of the most commonly used and stable emulators available on the internet to play League of Legends Wild Rift PC including Bluestacks, LDPlayer and Gameloop. How to download, install and use these emulators without any problems is what we will discuss now.
1. LDPlayer
LDPlayer is an optimized Wild Rift PC emulator, allowing you to play mobile games on PC at high FPS and good graphics. The mapping controls are also very good in LDPlayer. Follow the directions given below.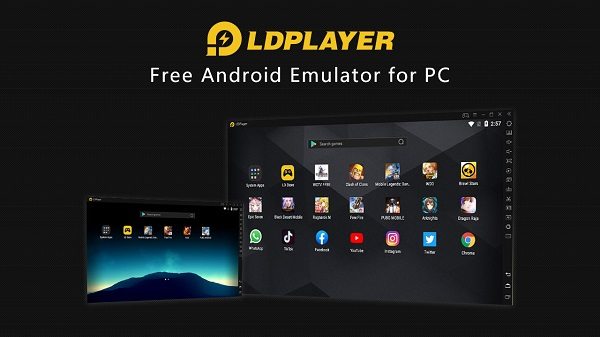 Download and install LDPlayer emulator. Start the application.
Search for Wild Rift PC in the LD Store of LDPlayer.
Download and set up the game, and play the game as much as you want.
2. Gameloop
Gameloop is another Android emulator that allows you to play Wild Rift on PC. Gameloop gained a lot of attraction for Tencent mobiles like PUBG mobile. Besides PUBG mobile, Gameloop can be used to play League of Legends Wild Rift PC without encountering much bugs.
The method of using Gameloop is also not much different. Download the it from the official website.
Once you launch the emulator, sign up with Gameloop. Then search for Wild Rift PC and install it.
Run the game and enjoy.
3. BlueStacks
You can also play Wild Rift on PC with Bluestacks. BlueStacks, available on both Windows and Mac, is one of the emulators that has been here for a long time, and attracted many mobile gamers. Also follow the following similar steps, you can play LOL Wild Rift on your computer without problems.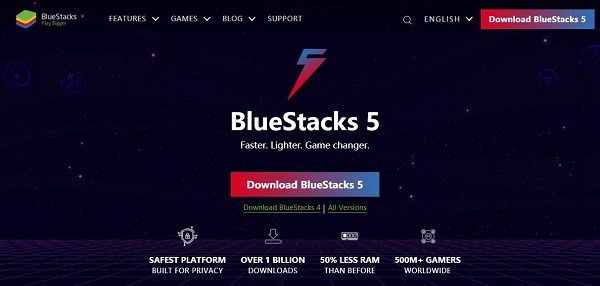 Download BlueStacks from its website and install it on your computer.
Launch BlueStacks. Enter your Google account to open the Play Store.
Search for League of Legends Wild Rift PC on the Play Store and install the game.
After set up, go to my Apps section to start the game.
Part 3: How to Play Wild Rift on PC without Emulators
If you are not a fan of emulators, then how will you play League of Legends Wild Rift PC? There is another way of playing mobile games on PC without emulators - using Tenorshare Phone Mirror. It provides Game Keyboard feature, so ou can use your computer's mouse and keyboard to play Wild Rift PC just as you would do while using an emulator.
Download and install Phone Mirror. Then start the program.

Connect your computer and phone with a USB cable, enable the USB debugging on your phone.

After USB debugging, the program will detect your Android and display its screen automatically.

To use Game Keyboard, download the Phone Mirror app on your phone directly or from Google Play Store.

Open Wild Rift game, and click on the Game Keyboard icon on the right toolbar, you will see the key settings. Set it up and enjoy the game.
Conclusion
League of Legends Wild Rift is a game that is very famous among mobile gamers.To play Wild Rift on PC, you need emulators like BlueStacks, Gameloop and LDPlayer which are very easy to use. If you do not like emulators, use Tenorshare Phone Mirror to try keyboard mapping for mobile games.
Mirror Android/iOS Screen to Your Computer!
Play Android games on PC and Mac with keyboard mapping
Screen Mirror Android & iOS to PC No Delay
Directly control Android devices from PC & Mac
Mirror up to 5 Android devices at the same time
Transfer files between Android and PC