Android Game Emulator: How to Play Android Games on PC/Mac
by Jenefey Aaron Updated on 2021-10-12 / Update for Mirror Android
Gaming is fun but only if you could play on your PC or Mac with bigger screen, which would be the ultimate gaming experience. Let's just face it; we all are fed up of scooping down into the tiny mobile screens to see a minute movement in the far corner of the game map. It may not feel much but it ultimately affects the game performance. No worries because we bring you a basket full of android game emulators that you can use to play android games on your PC.
10 Best Android Game Emulators
We have prepared our list of best emulators to play android games on a Mac or PC that are going to take your gaming experience to a whole new level. So, let's see what do have in house for you.
1.Dolphin Emulator
Dolphin emulator is one of the most famous ones on the market that allows to play Nintendo GameCube and Wii games on a PC run on MacOS or Windows or Linux. The free software is open-source and you get regular updates so the experience gets better every day.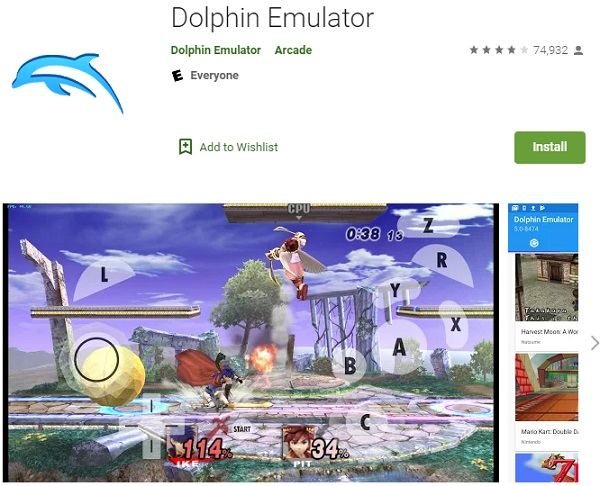 Pros
Play games in Full HD
Compatible with PC controllers
Support for network multiplayer
Cons
Does not support 32-bit operating systems
Misses out on games not available on Nintendo
2.Bluestacks
If you are into Android gaming but need a larger scale, BlueStacks is the perfect suit for you. This convenient android game emulator for PC has a lot going on. It has the capacity to handle multiple instances at the same time and efficiently use your system's resource for the best experience.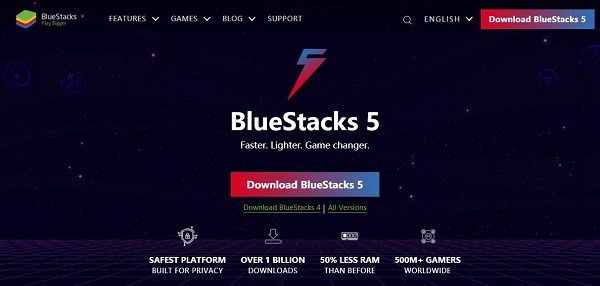 Pros
Smart game controls
Eco-mode for optimized system usage
Allow multiple games in the background
Cons
Demand time to understand it before the hardcore gaming
3.Happy Chick
Happy Chick can easily be ranked as the most well-integrated android game emulator out there. This fantastic piece of software features a clean code that provides the best performance at minimum usage and ensures seamless connectivity for online multiplayer games.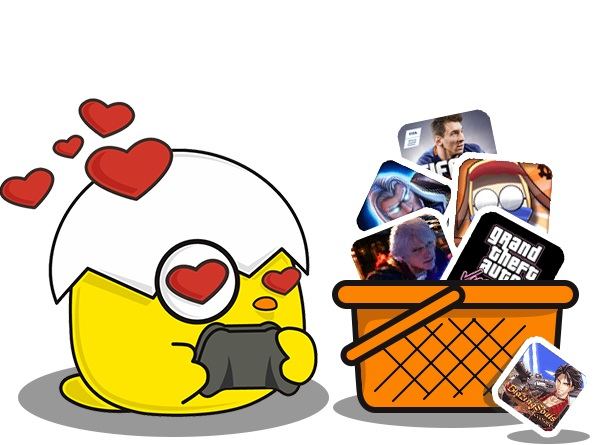 Pros
Support all platforms include Mac, Windows, Linux and Smart TVs
Reliable connectivity
Cons
Not compatible with all android games
4.Nox Player
If you are a PUBG Mobile enthusiast, Nox Player is going to be your favorite. The emulator allows to play mobile games on PC in a very convenient and hassle-free manner. You can mate your keyboard with the game controls in a few clicks and execute long series of commands effectively for optimal gaming performance.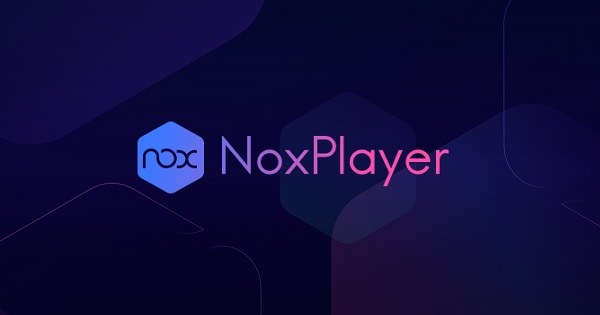 Pros
Own app store for free downloads
Free for all
Record complex operations with the Macro-recorder
Cons
Updated to Android 7 and above only
5.Andy Android Emulator
Andy android emulator is probably your best option if you are looking for a combined mobile and PC setup where you can easily transition from your phone to your Mac or Windows PC and back and not have to worry about any synchronization and stuff.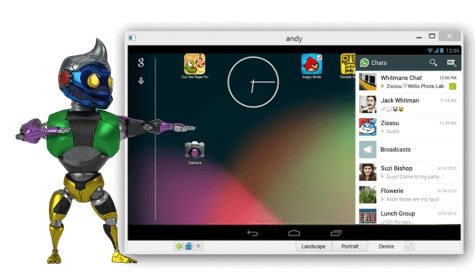 Pros
Mobile and PC synchronization
No wired or wireless connection required
Best for workplace and home office
Cons
Not a gaming-centric android games emulator
6.LDPlayer
LDPlayer is one of the highly-rated android game emulators. At over more than 20 million installs, LDPlayer features all your favorite games like Call of Duty, Minecraft and Free Fire. A special feature that makes LDPlayer well-suited to gamers is the multi-instance. The feature has been optimized in such a way that you can toggle between screen glitch-free and interact with your audience as you stream your game on Twitch or YouTube.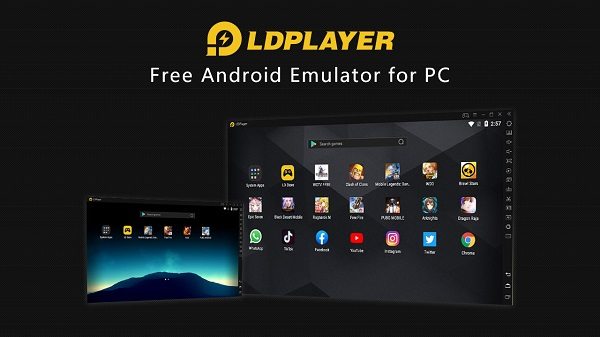 Pros
Optimized for best gaming experience
High-resolution graphics
Preferred by the gamer community
Cons
7.Memu Play
If you are into playing android games on PC, you have already heard of Memu Play. This emulator has been focused around the gamer community and promises everything you would expect from an android games emulator. Memu Play provides the best processor performance and supports all popular games.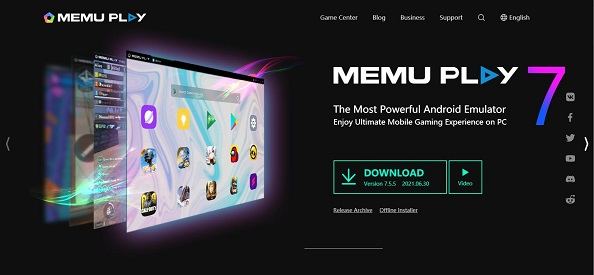 Pros
Large collection of games available for download
High-resolution graphics for optimal gaming experience
Free to download and easy to install
Cons
8.Remix OS Player
Remix OS Player is a very unique type of android games emulator that allows you to achieve much more than just to play android games on pc. Remix OS Player has a very unique feature of running within your PC or Mac's original operating system so that you can toggle between your normal PC and the Remix OS Player easily. This can be really helpful if you are playing with your friends and use Discord during the game to talk to each other.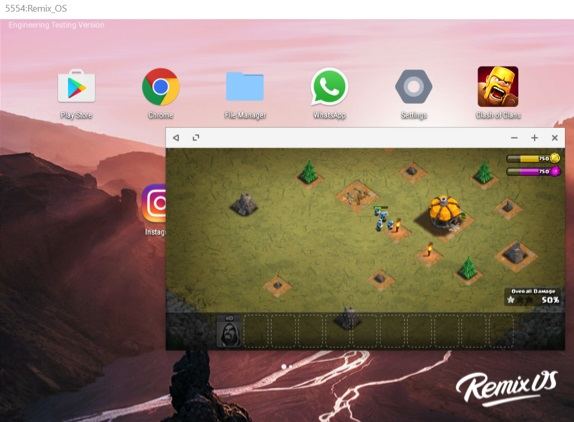 Pros
Easy multi-tasking along with gaming
Easily transit from your game back to your Windows or Mac OS without delay
Cons
Not a gamer-centric emulator and lack typical gaming features
9.Gameloop
One of the finest emulators to play android games on PC is Gameloop. It has been designed and developed by Tencent Games, the organization behind hundreds of mobile games including Call of Duty. Gameloop provides features that are well-considered from an android game emulator perspective as well as a normal emulator that can run your social media apps.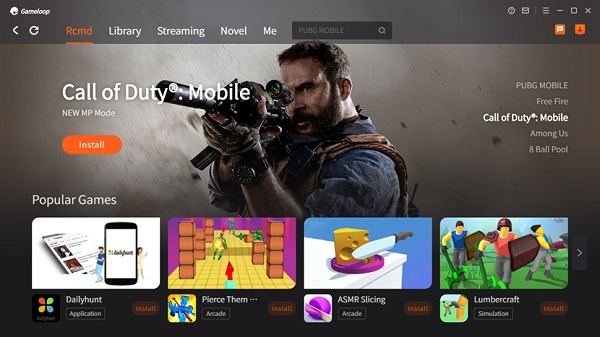 Pros
Gamer centric emulator
Optimal for playing games such as PUBG Mobile, Arena of Valor and Call of Duty
Support for keyboard and mouse mapping
Cons
No multi-instance game support and macro-reader
10.Mumu Player
Mumu Player is yet another android emulator developed by another game developer, NetEase. The emulator promises a seamless experience by offering a unique feature, 120Hz refresh rate on less capable hardware. The smart software smoothens out the visuals and provides aid to aim for better scores.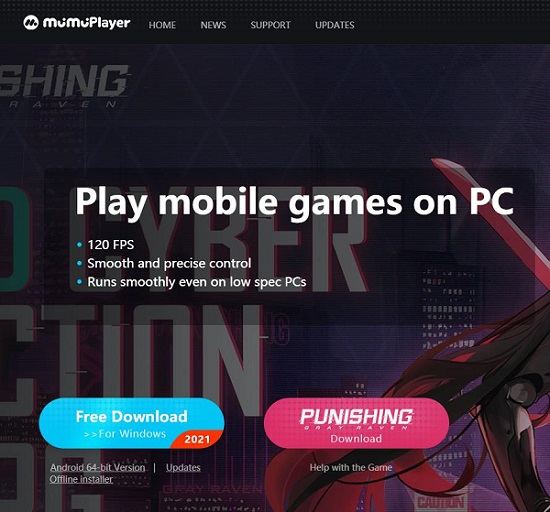 Pros
120Hz gaming experience
Extensive game library
Keyboard and mouse mapping
Cons
No multi-instance game support
No macro-reader
Android Game Emulator Comparison
| Name | On Windows | On Mac | Price |
| --- | --- | --- | --- |
| Dolphin Emulator | | | Free |
| Bluestacks | | | Basic: Free; Premium: $24 |
| Happy Chick | | | Free |
| Nox Player | | | Free |
| Andy Emulator | | | Free |
| LDPlayer | | | Basic: Free; Premium: $2.99/month |
| Memu Play | | | Free with in-app purchases |
| Remix OS Player | | | Free |
| Gameloop | | | Free |
| Mumu player | | | Free |
In the Nutshell
That is the end of this article about Android game emulators. Each of them has its own pros and cons and now it is only up to you which feature you cannot live with and which one do you want to drop out. Find best Android emulator and happy Gaming! And if you are looking for an app to mirror Android game screen on PC, then you should try Phone Mirror.
Screen Mirroring Android to PC & Mac freely!
Screen Mirror Android phone to PC No Delay
Directly control Android devices from PC
Mirror up to 5 Android devices at the same time
Take screenshots and recordings of Android screen on PC in high quality
Available on both Windows and Mac