Best Android Emulators for PC & Mac (2023)
by Jenefey Aaron Updated on 2023-01-04 / Update for Mirror Android
No matter for playing games or other developers testing, Android emulators help you access your Android phone on your PC easily and quickly.
Do you want Android to run on your PC? An Android emulator is required for this purpose. As Android has become more and more popular, emulator popularity has also grown. In this article, we are going to discuss the top 7 Android emulators in 2023.
1. Dolphin Emulator
Dolphin emulator is one of the most famous and excellent emulators. It supports two Nintendo game consoles, Wii and GameCube. If you are looking for high-definition games or great features that is compatible on Android devices, this is for you.
Dolphin Emulator supports Android devices with Android 5.0 and higher. It is available on both 64-bit Windows and Mac. You can download it easily from Google Play Store.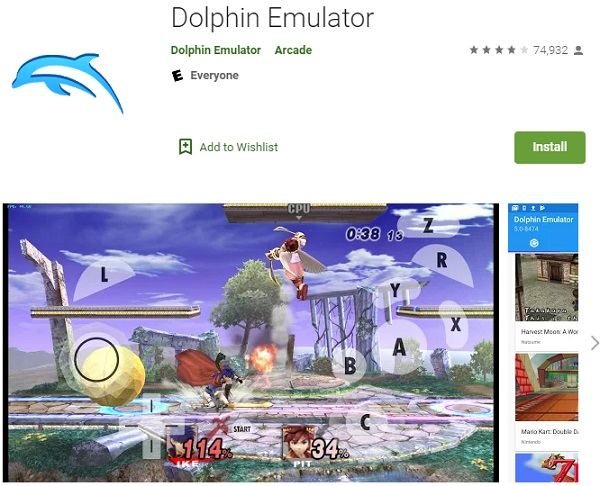 2. NoxPlayer
NoxPlayer is a fast and smooth Android emulator windows 10 and Mac. It works perfectly for playing Android apps and games on your computer. If you use NoxPlayer for your games, you will be happy to know that you can use your preferred gamepad. You can also use buttons or mapping keys to perform several Android gestures. NoxPlayer is entirely free, and it includes many great additions that you can access from the vertical toolbar on the right side of the window.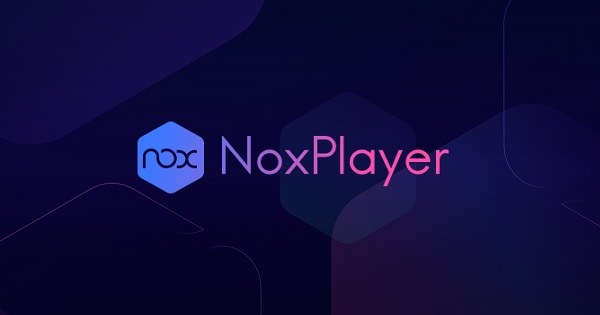 3. Android Studio
Android Studio, developed by Google, can help emulate Android apps running on your PC without an physical device. With the emulator feature, you can text messages, take screenshots, adjust location and etc. But it is more suitable for developers to test applications, and is a bit complicated to use. So if you want to play games, it may be not the right choice for you.
4. BlueStacks
BlueStacks is one of the most popular Android application players on the market and is used by many users. It is well-known as Android emulator to play games on computer. And it can not only emulate Android games, but also lets you download games from its app store directly. So it is very convenient. And due to its easy and user-friendly operation, BlueStacks has gained a lot attention.
In addition to running on Windows and Mac, the emulator also includes features to enhance the gamer experience. It allows you to create multiple emulators and run multiple games simultaneously. You can get the latest BlueStacks 5 from its official website.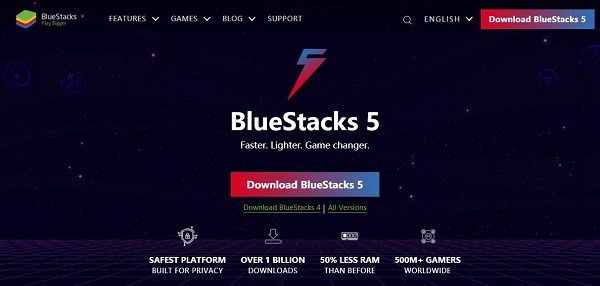 5. AndY Android Emulator
AndY Android Emulator is another popular Android emulator online that connect between computer and your Android phones. With this application, you can play lots of Android games you like on big screen, use your phone as remote control while playing games, check the screen shots or chat messages on computer, and etc.
It provides users with huge storage capacity and the freedom to play Android games easily. Although it is easy to launch, but some people are complaing about its slow performance on the gaming platform.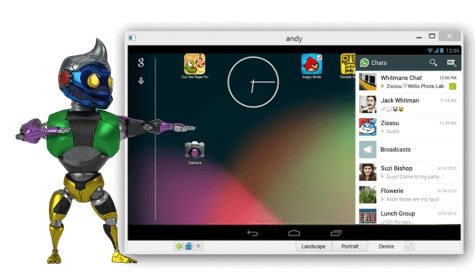 6. MEmu Play
Compared with other applications, MEmu is a relatively new Android emulator, which was launched in 2015. And like BlueStacks and Nox Player, it also focuses on Android games. It provides excellent game experience with high speed and great mouse and keyboard control.
Again, it has its own app store where you can download games, but some games may not be supported. In addition, it currently doesn't have Mac version, so you can only use this Android emulator on Windows.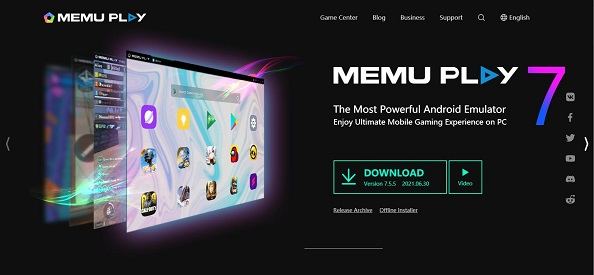 7. GameLoop
GameLoop, also known as Tencent Gaming Buddy, is an Android emulator, especially for gamers. It is a great emulator for games such as PUBG Mobile and Call of Duty: Mobile. Of course, in addition to famous Tencent games, there are other games which you can find from its website.
The emulator downloading and installing is easy, the games run on computer very well, and the performance and control is smooth and fast. If you like mobile FPS games or other games, this is a good choice for you. It now has several hundreds available games and more in the future.
Bonus: Phone Mirror - Play Android Games on PC
Emulators can help you play Android games on PC, so can screen mirroring apps. Phone Mirror is an Android screen mirroring software. With its help, you can mirror Android phone to PC and then play Android games with mouse and keyboard. Better than emulators, it is not only for games, all other things done on mobile phones that can be done on computer.
First three preparation steps: download the program, connect Android phone and enable USB debugging.

It will display screen mirroring automatically. If not, click on the mirror button.

Then in no time delay, the Android screen has been shared to PC.

Open game app and start setting the game keyboard. After that, play games with the keyboard and mouse control.

Besides game, you can also set keys to use your phone, like sending and texting messages, answering phone calls, etc.
Conclusion
Thus, these are the best 7 Android emulators for PC and Mac we introduce in this article. Most of the Android emulator for Windows are used for gaming purposes, but there are also special emulator for developers. You can choose the proper simulator based on your needs and skill level. If you are an iPhone user and look for suitable emulator, there are also many emulators for iPhone. And for extra tips, use Tenorshare Phone Mirror if you want to mirror Android and play mobile games on Windows PC or Mac.
Mirror Android/iOS Screen to Your Computer!
Play Android games on PC and Mac with keyboard mapping
Screen Mirror Android & iOS to PC No Delay
Directly control Android devices from PC & Mac
Mirror up to 5 Android devices at the same time
Transfer files between Android and PC