[Recommend] Top 3 iOS 16 Jailbreak Tools in 2023
by Anna Sherry Updated on 2023-05-31 / Update for iOS 16
By jailbreaking your iPhone or iPad, you will gain root access to the device. Hence, you will be able to tweak your device in a way that others cannot do. Some of the benefits of jailbreaking include uninstalling default apps, installing third-party apps, using another OS, installing themes and launchers, changing iPhone settings, etc. However, jailbreaking an iPhone or iPad is not an easy task. But you can still do it as long as you know how to jailbreak iOS 16. Below, we will show you the top 3 jailbreak tools available in 2023. Get ready to take control and elevate your iOS experience!
Top 3 iOS 16 Jailbreak Tools You Can Try
Here are 3 jailbreak tools you can try. These claims that how to jailbreak ios 16 via their jailbreak solutions are compatible with iPhone running iOS 15 to iOS 16.
1. Zeon Jailbreak Tool
When it comes to jailbreaking an iPhone or iPad, Zeon is undoubtedly one of the topmost tools that you can rely on. It features a Zeon repo extractor that makes it easy to jailbreak different iOS devices. Without mincing words, it is the perfect tool that allows you to install varying tweaks, third-party apps, themes, games, and many more on your device without any issue. As long as you pay attention to its basic instructions, you can use this tool even if you have little or no technical know-how. It works perfectly with iOS 14, 15, and 16.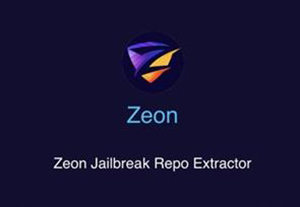 Unc0ver Jailbreak (Virtual)
If you need a tool for the semi-untethered jailbreak of iPhone or iPad, then you should look no further than Unc0ver Jailbreak. Normally, the developer offers Pwn20wnd which allows you to jailbreak various devices up to iOS 14.8 version.
Although the developer of Unc0ver doesn't offer support for iOS 16 directly, you can still utilize the tool to install Cydia virtually. With this, you will be able to jailbreak iOS 16 by using Unc0ver Jailbreak. Therefore, this jailbreak tool works smoothly with most versions of iOS.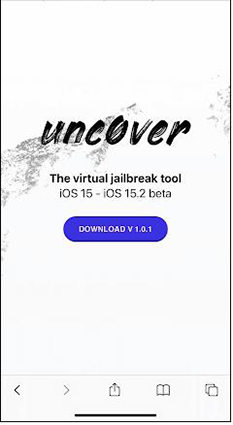 3. TiJong Xuni Jailbreak
It is noteworthy that TiJong Xuni is one of the latest jailbreak tools on the market today. When it was first released, this tool was targeted at jailbreaking iOS 15 to iOS 15.6. Now, lots of developers have used it to jailbreak iOS 16 without any problem.
By jailbreaking with TiJong Xuni, you can install SnowDock, Wetr, and other tweak apps, get iOS launchers, install some computer OSes, play online games, and lots more. So, if you are looking for how to jailbreak iOS 16, you should not hesitate to get this tool.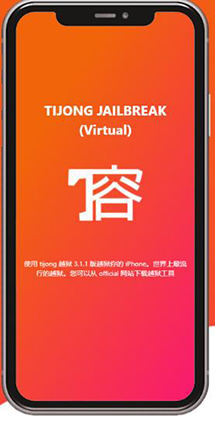 What If Your iPhone Gets Stuck after Jailbreaking
As amazing as jailbreaking iPhones or iPads is, you should understand that it comes with a plethora of risks. Some of the risks of jailbreaking your device include:
Difficulty with getting future software updates
Voided warranty: If your iPhone features an active jailbreak, Apple may decide not to offer you any warranty service.
Security problems: Since jailbreaking allows you to get root access to your smartphone, it can also make your device vulnerable to security challenges.
Brick your device: When an iPhone is bricked, it means that there is a software error that will prevent you from using it.
So, if your device is stuck after jailbreaking, you don't have to panic. You just need to look for a tool that can fix iOS system errors. One of such tools is known as Tenorshare ReiBoot. It is a well-recognized tool that you can use in the comfort of your home or office to deal with a wide range of iOS software errors such as getting stuck on a spinning wheel, Apple logo, etc.
Follow the steps below to use Tenorshare ReiBoot to fix an iPhone or iPad stuck after jailbreaking it.
Utilize a USB cable to connect your iOS device to the computer and run Tenorshare ReiBoot. Now, click the "Start" option to begin the process.

On your screen, you will see Standard Repair and Deep Repair. Select the Standard Repair option and then click "Start Repair".

The next step is to download the latest firmware file required for fixing your iPhone or iPad. To do this, just hit the "Download" button on your screen.

After downloading the firmware package on your device, you need to hit the "Start Standard Repair" button on the screen. The process will start automatically and continue for some minutes.

You can follow the progress of the process on the screen of the computer. When the process is complete, you just have to tap "Done".
Voila! You have successfully fixed your iPhone that was stuck after jailbreaking. Now, your device should be able to work smoothly without any system errors again.
Conclusion
With the top jailbreak tools mentioned above, you will have no issue with mastering how to jailbreak iOS 16. However, you should realize that jailbreaking a device comes with some risks such as getting stuck on the Apple logo, booting screen, and lots more. If your device is stuck after jailbreaking, you should take advantage of Tenorshare ReiBoot to fix it and enjoy it once again.
Fix iPhone Stuck and Update Issues without Data Loss