How to Remove Music Player from the Lock Screen in iOS 16/15/14/11
by Jenefey Aaron Updated on 2022-09-02 / Update for iOS 11
iOS 16/15/14/11 brings with it a host of new features for you to explore and enjoy on your iOS enabled devices. As long as you have a device that supports updating to iOS 16, you should be able to enjoy everything that this new version of the OS has in stock for you. One of the latest additions to this version of iOS is a music player widget on the lock screen.
The widget provides you with buttons to control the music files being played. If that's not something you want, the following guide should help you remove the music player from the lock screen in iOS iOS 16/15/14/13/12 iPhone 14/13/12/11/X/8/8 Plus/7/7 Plus/6s/6s Plus/6/6 Plus.
1. Force Close All the Apps on Your Device
It could be that an app that is open on your device is playing some music and that's triggering the music widget to appear on your lock screen. The widget will appear even when the app has paused the track.
So, the first thing you'll need to do is close all of the open apps on your iOS device. This can be done by double-pressing the Home button and then swiping up all the apps that are on your screen. It will make sure all the apps are closed on your device.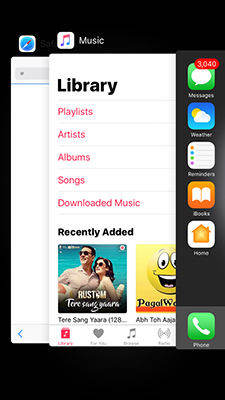 Then check out your lock screen and see if the music widget is gone. It has likely gone because there's nothing open on your device.
2. Disable All the Tabs in Safari
It could also be that a website tab in the Safari browser is playing an audio file and that's triggering the music widget to appear on your lock screen. To get music off lock screen in iOS 16/15/14/13/12, do the following:
Open the Safari app on your device and close all the tabs that are open in there. This will make sure any tab that may be playing an audio file is also closed.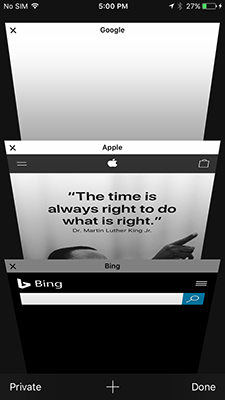 Once all of the tabs have been closed, you can press the Power button on your device to get to the lock screen. You will find that the music player widget is no longer there. You just accomplished what you wanted to.
3. Fully Close the Music App on Your Device
Just to be on the safe side, you should fully close the Music app on your iOS 16/15/14/13/12 device. This means opening it and then making sure it gets closed fully.
Launch the Music app from the springboard of your iOS device. Let the app fully launch. Then, close it down just like you would any other app and make sure that it has been fully closed. If you still hear audio playing from it, it hasn't been fully closed.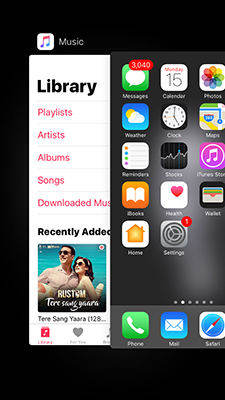 Then get to the lock screen of your device and you will find that the music widget is gone.
If you still can't get rid of the music widget from your lock screen on iPhone, it could be an issue with the apps you have already uninstalled on your device. These apps may have left some files that are causing the issue and you need to first remove these files to fix the issue.
Enter Tenorshare Free iCareFone Cleaner, a tool that helps free up iOS devices and clean up all junk files, temp files, app caches. It should help you fix the issue that you're facing on your device. Simply head over to iCareFone Cleaner and download and install the app on your computer and start scanning your device.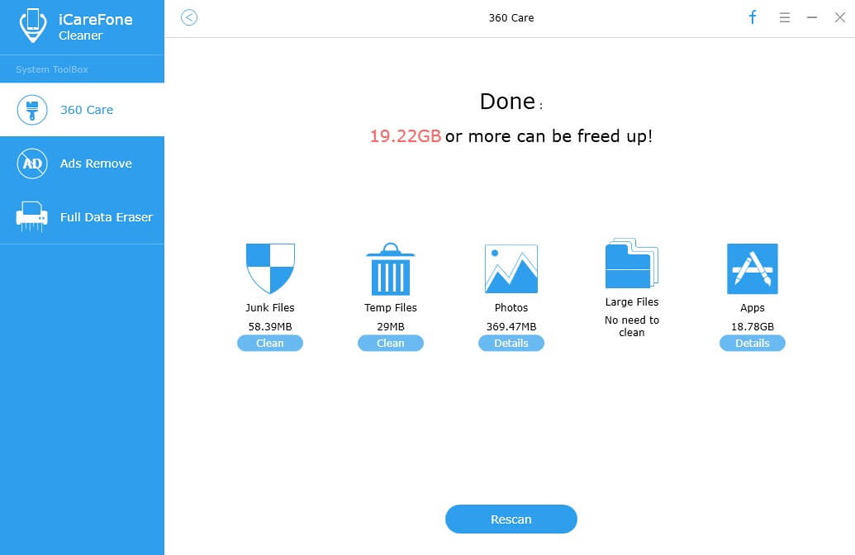 When you get to the results screen, click on the Clean button next to each item you want to be removed from your device. In no time, the iCareFone app will have removed the leftover files from your iOS 11/iOS 12 running device.
The above guide should help you get rid of music player from the lock screen in iOS 15/14/13/12. And if you couldn't do that for some reason, you have a nice small app that helps clean junk that might be preventing your intended task.