How to Jailbreak iOS 15 with Checkra1n on Windows and Mac
by Anna Sherry Updated on 2021-09-21 / Update for iOS 15
Jailbreaking is a method for getting more access to customize or manage your iOS device more than Apple allows. Checkrain is one of the best and most famous apps for jailbreaking any iOS device. Released by axiomX, this tool can exploit the security of your device; thereby, giving you unlimited access to manage and tweak it. In this post, we will teach you how to download chekra1n for windows to jailbreak iOS 15.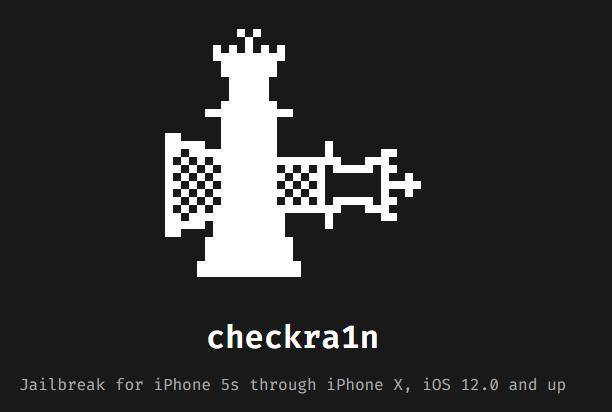 The Risk of Using Checkra1n to Jailbreak iOS 15
Although jailbreaking your iPhone may make you enjoy it more, it comes with certain risks.
One of the risks is that you might brick your device. This means that your device will be stuck; hence, you will not be able to use it until you have recovered it.
In addition, after jailbreaking your device, its warranty will be voided. As a result of this, Apple may not offer you any repair services.
The other risks are the security challenges that your iPhone may face. So, think carefully about these risks before starting the Checkra1n iOS 15 jailbreaking process.
To minimize the risk involved in jailbreaking your iPhone, it is recommended that you back up your iPhone with free tool.
How to Use Checkrain Jailbreak iOS 15 on Windows and Mac
The Jailbreak process on Windows computer is more complicated than that on Mac. Before jailbreaking iOS 15, you need to prepare a USB flash drive and make sure that your Windows running 7 or above.
Watch the video to jailbreak iOS 15 Device with Checkn1x:
Check out the step-by-step guide on both Windows and Mac computer.
Checkra1n Alternative: Other iOS 15 Jailbreak Tools
Perchance you don't want to use Checkra1n jailbreak for your device. Luckily, you don't have to get worked up as there are numerous alternatives to function like Checkra1n for Windows. Let's show you 3 jailbreaking tools like Checkrain.
1. RedSn0w
RedSn0w is a relatively known jailbreak tool that supports both Mac and Windows operating systems. Developed by the talented iPhone Dev-Team, RedSn0w was previously called QuickPwn and can be used to jailbreak iPad, iPod Touch, and iPhone. It is a reliable alternative to Checkra1n Windows.
2. Pangu Jailbreak iOS 15
Pangu8 and Pangu9 are both top-quality tools that can be used for jailbreaking all iOS devices. The tool works perfectly on both Mac and Windows computers. It should note that the developers are Chinese hackers such as dm557, windknown, ogc557, and Daniel_K4.
3. GreenPois0n
GreenPois0n is another top-of-the-range tool that guarantees quick and easy jailbreaking of your Apple TV, iPad, iPod Touch as well as iPhone. Like other jailbreak tools, GreenPois0n is compatible with both Windows and Mac operating systems. Developed by Chronic Dev, this tool gets regular updates that ensure that it meets your current needs.
How to Fix Checkra1n Jailbreak iOS 15 Stuck on Boot Screen Error
Unfortunately, as you continue to jailbreak iOS 15, your device may be stuck on boot screen error. This means that your device will not be able to boot beyond the screen and, as such, you cannot do anything with it. Luckily, you can utilize Tenorshare ReiBoot to fix this error as soon as possible.
Tenorshare ReiBoot is a first-rate program that can solve all system issues. To use this dependable tool, you only need to follow these simple steps:
Download, install, and run Tenorshare ReiBoot. This tool works on both Mac and Windows computers.

The next process is to connect your iOS 15 device to your computer via a USB cable. Click "Start" button and select "Standard Repair" to start solving the issue.

Afterward, you will be prompted to download the latest firmware file to fix the iOS issue. Here, you should click "Download".

Once you have downloaded the firmware package, you should start repairing the iOS system. Just click "Start Standard Repair" and the process will begin.

When the process is going on, you will see a progress bar that will show you the repair status.

Now, the process is complete. After a few minutes, you will see the home screen of your iOS 15 device. Start using your device once again.
One of the good things about fixing the boot screen error with Tenorshare ReiBoot is that all data will remain intact. In addition, you can jailbreak your device again once the process is completed.
For more information on repairing any issue with ReiBoot, you can check out this video.