iOS 13 Release Date & New Features (Rumors) – Updated
by Sophie Green Updated on 2021-11-12 / Update for iOS 13
Apple announced that WWDC (Worldwide Developers Conference) will be hold at San Jose during June 3rd to 7th. Every year Apple will announce the new version of iOS on WWDC so many people are expected to this year's. This year with its official dark poster style, many people predict that if it means dark mode is really coming? As a matter of fact, dark mode was put into Mac OS last year and it's time to put it into iOS now? Anyway, there are a lot of rumors about iOS 13 recently. Now Let's see what are these exciting new features rumors that people discussed about.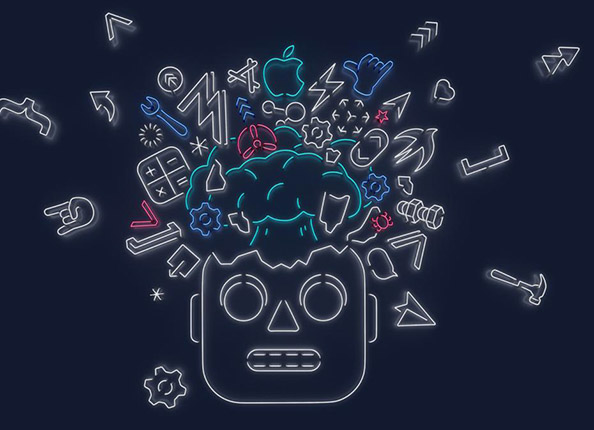 New Features
Due to the impact of the "iPhone Slowdowns" event, Apple are paying more attention to the fluency of iOS 12. It is said that many of the features will be updated in the plan which have been postponed from iOS 12 to iOS 13, then what are the new features of iOS 13 concept that people conjecture nowadays with the news of iOS 13 announced at WWDC on 3 June 2019. We expected to these new features based on rumors.This ties in with an earlier prediction by Axios that "a refresh of the home screen" had been pushed back to 2019.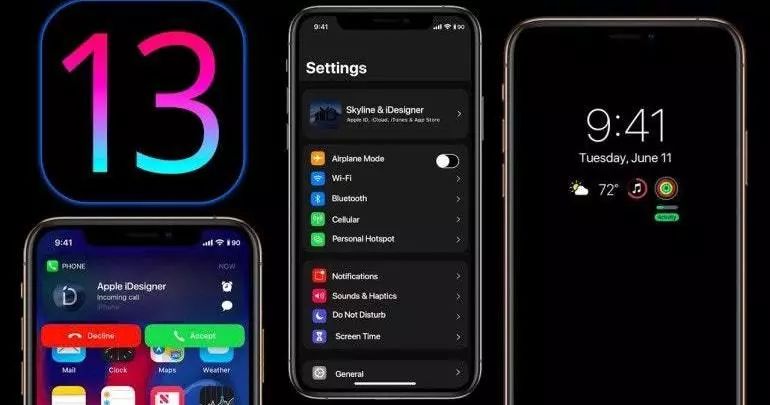 1. Dark Mode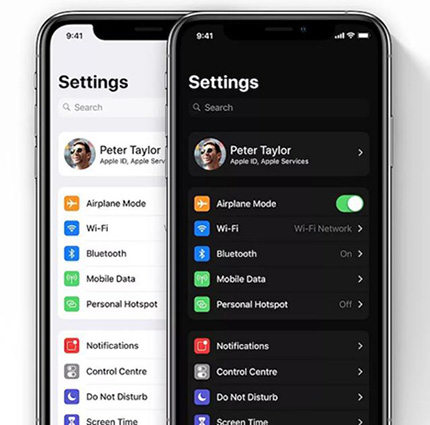 It is known that you have been waiting for this "cool" feature for a long time, and macOS has also added a similar dark theme like this.Citing "people familiar with the development of the operating system", ,says our long nightmare of not having an iPhone Dark Mode is almost over.
According to the current news, the dark mode will be added on iOS 13 of iPhone, iPad, iPod touch and so on. It's a good news for those night iPhone users with iOS 13 dark mode.This is backed up by a Bloomberg report from May 2019, which predicts "a black and grey-heavy interface optimised for viewing at night that can be enabled in Control Centre".
2. Redesigned Volume Indicator
Max Weinbach, a usually Android-focused writer, says Apple is going to remove what he calls the volume HUD (or head-up display, meaning a visualization which is superimposed over something you were already looking at). He refers to this as Apple "finally fixing their software", which is quite contentious.
The current big volume adjustment window is about to disappear which is shown as below.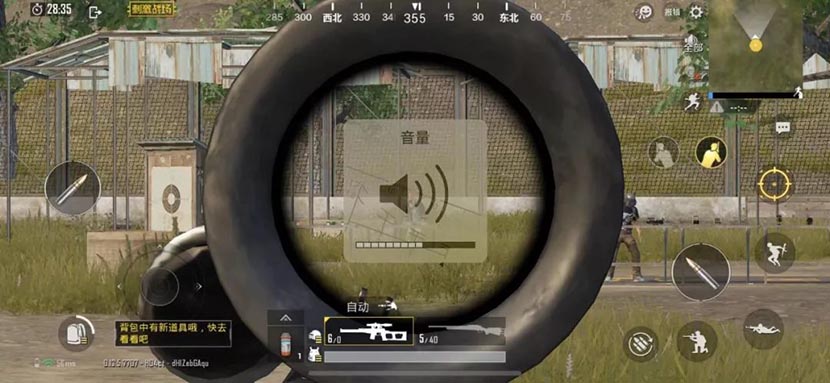 In most cases, this large volume screen will appear on the center of the screen but it is unknown which form the new version of the volume will take promptly.
3. New iPad Multitasking
The report shows that the multitasking feature on the iPad is moving toward the Mac.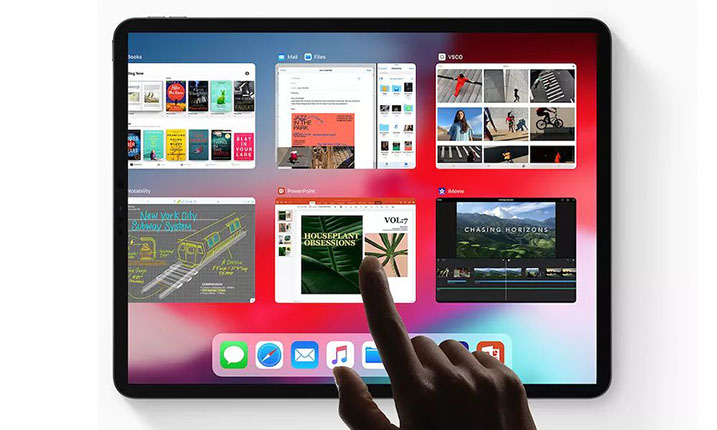 iOS 13 will have a more powerful multi-window card-like task function to the iPad, allowing you to move, detach and drag freely on the screen. It may make you feel the leap at your fingerprints without any limitation of "return" and "enter" time after time.
4. Automatically Request Desktop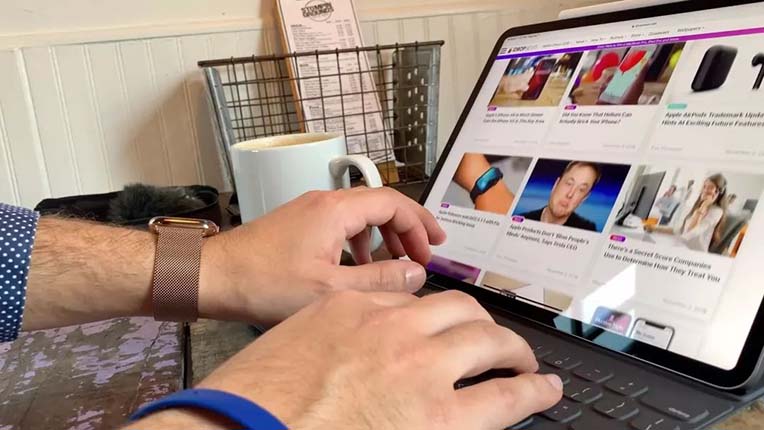 iPad will have a desktop-like feature, Safari on the iPad will be more intelligent and can automatically requesting the desktop version of the page, avoiding the large screen but showing the mobile web page.
5. iPadOS new gestures
Everyone knows that when editing text with the iPhone, you can undo it by shaking your phone.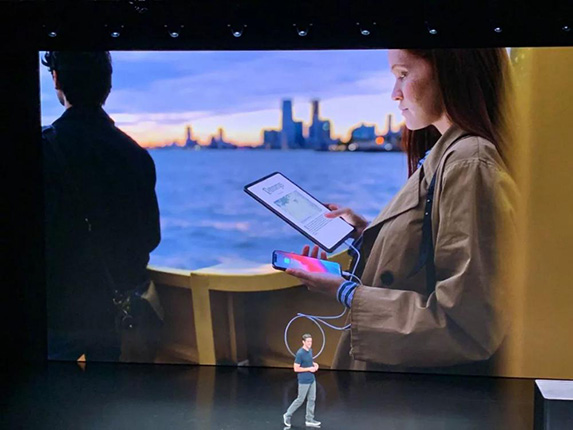 With the new iPadOS system, it will be added a new gesture to such as three-finger swipes for copy-and -paste with iOS 13: you can use touch screen gestures instead of physical gestures to undo the text, which makes multi-item selection and dragging become easier.
6. Font Management
Unlike macOS, most users cannot install or use different fonts on iOS. This is a problem for designers and typographers who use the iPad Pro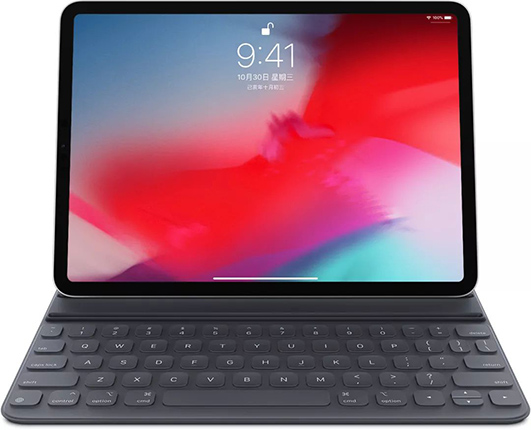 This is a problem for designers and typographers who use the iPad Pro. But it is said that iOS 13 will provide standard supplementary software for missing fonts. And there will be a new font management menu in the iOS settings.
7. Smarter Mail
Have you ever feel that the "Mail" app on your iPhone is hard to use? According to today's report shows that iOS 13 will improve this app.
The message will be classified and identified for similar content, and the category can be searched.If that's the case, people are definitely willing to use this built-in app more than usual.
8. Use Your iPad As a Second Screen
Bloomberg's May 2019 report points to a new user-friendly option that lets you use your iDevice as a second Mac screen. The site adds that you'll get "the ability to draw with an Apple Pencil, expand the viewing area, and get Mac notifications" with a new iPadOS. And it is speculated that it supports most of the iPad models such as iPad Pro、iPad 6、iPad 5、iPad mini 4、iPad mini 5、iPad Air 2、iPad Air 3 and others.
9. Improved Emoji Search
Jeremy Burge, the creator of World Emoji Day, has called for Apple to improve emoji search. In his blog he explains how bad it is currently.
If you were trying to search for the emoji shown below left, for example, and you typed plate or knife into the emoji search bar, you wouldn't see it as an option, even though it clearly contains those things. You specifically need to search for fork or dinner. It cannot be shown with the fuzzy search. If it can be improved in iOS 13 will be much more better.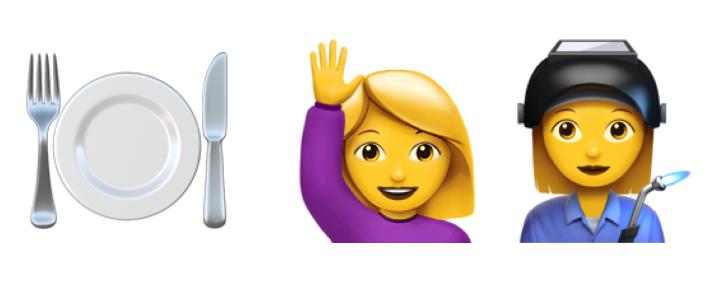 10. Ability to Change Video Resolution In-App
All currently available iPhone can record video in full 4K resolution at 30fps, as well as the standard 1080p at 60fps or 30fps. The only issue we have is that there is no easy way to change between the resolutions from within the Camera app, and we have to exit the app, head to Settings > Camera to be able to change it.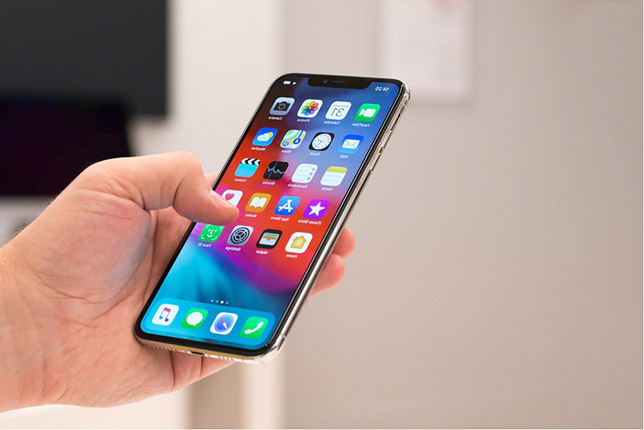 Certain situations, such as filming in low light, require a lower frame rate (fewer frames = more light captured) and changing it manually takes around 10-13 seconds, which isn't ideal. We would love a way to quickly change the resolution and frame rate, possibly by tapping an icon in the Camera app. It's a simple change to make and would be largely appreciated by those that like to capture video on their iPhone.
While we're on the subject of photography, it would be nice if Apple allowed us to take and store photos in RAW format.
11. Cosmetic/Aesthetic Customisation Changes
In this infuriatingly intelligent and well-made video, Everything Apple Pro proposed a wide range of changes for iOS 13, among them some radical new options for customizing the way iOS looks and the way its interface is organized.
They call for dynamic animated app icons, showing for example your current location in the Maps icon and the current weather for Weather; the ability to place icons in any of the free grid slots on the screen rather than having iOS automatically re-sort it to the free slot nearest the top left of the screen; custom system fonts; and a change to the way reachability works on larger-screen iPhone so that it shrinks the interface down to the size of a smaller phone rather than dragging the whole thing down and hiding many of the icons off the bottom.
We didn't get any of these changes in iOS 13 or 12; maybe iOS 13 will be lucky?
12.Modular Design of The Mac Pro
It is speculated that the new Mac Pro will be featured a modular design, an intel-to-power 28 core processor, 12 slots, six channels of 2933MHz ECC memory, and .a new external monitor will comeout which seems to be made for those creative professionals of high-end video and audio production.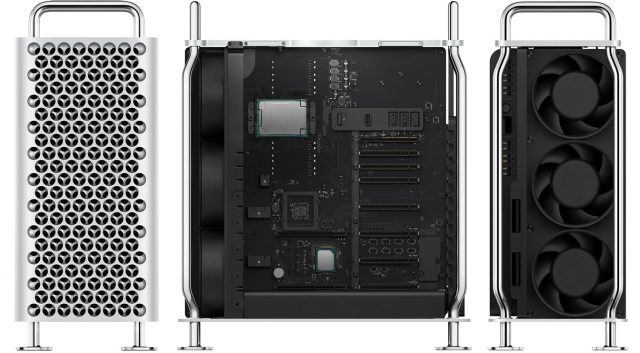 13. MacOS
As rumored, the change of macOS is the "separation" of iTunes, including Apple Music, Apple Podcast and Apple TV. And the new feature of MacOS will support iPad as a secondary display, support voice control computer. At the same time, for developers better point is: the application on the new system only need to do one development, can be adapted to the iPhone, iPad, Mac three platforms at the same time.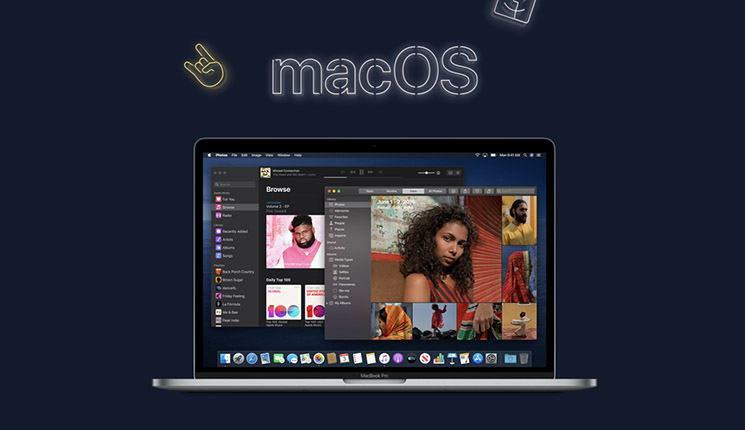 12. Retooled Maps App
A new map app will be added a live navigation. It's worth noting that, for better privacy, location is only authorized once, preventing users from being tracked. At the same time, a random email box will be automatically generated for each app. When logging into the app, you can use the virtual email box as well as you only need to authorize the location information once.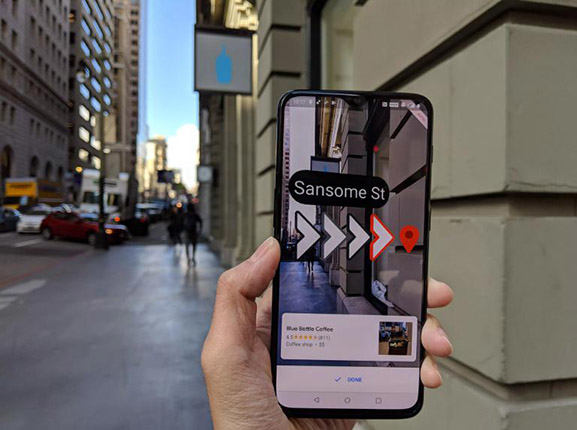 13. Apple Watch
It is speculated that the Apple Watch will be added more functions to detect ambient noise, a "menstrual cycle tracking" feature for women, and a health App on the iPhone. The new watchOS will also have more dials, including the gradient dial and more.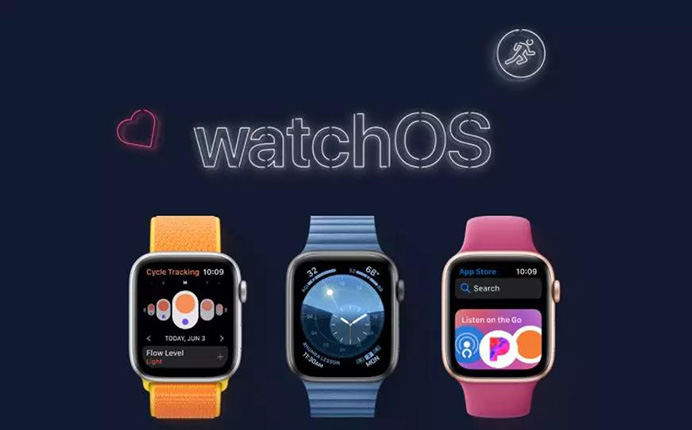 16. Augmented Reality
It is exciting about that an incredible awareness of people with the ability to integrate human movement into your app, the new People Occlusion feature that lets AR content realistically pass behind and in front of people in the real world, and much more. It's easy to prototype and produce AR experiences with iOS 13 launced that lets you easily create AR experiences with a new high-level augmented reality framework.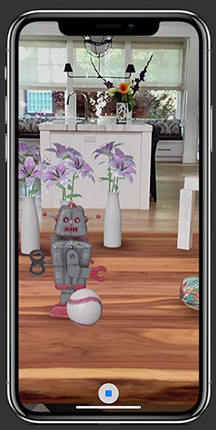 17. Other minor updates
In addition to the updates mentioned earlier, the report also pointed out that there are some minor updates to iOS 13, which include a redesigned home screen and a reminder app that Siri can filter ambient noise, improve keyboard multi-language support, and iPad mouse support, iPhone device compatibility, etc.
Anyway, iOS 13 release date is coming to June 3. At that time, we can see how the latest iOS works with the iOS 13 beta launched after WWDC.
All about the rumors of iOS 13, you can check the video as below:
Conclusion
After browsing all these new exciting features of iOS 13 beta, are you ready to have a try? If you are confused of how to download and install it as well as afraid of data loss, here are some relative articles about iOS 12 an others you may be interested in. You can refer to these and get ready to welcome the coming latest version.
In case, if you are looking to systematically manage your iPhone/iPad etc, we highly recommend you to go for Tenorshare iCareFone. It is a versatile all-in-one software that boasts a full-fledged file manager feature that can edit, share, and manage all your data in no time. Along with this, you can also backup and restore your device easily. So, if you want to boost your iPhone or iPad capabilities, then this is a good choice!
You may also interesting: