Dropped Calls in iOS 16/17, Here is the Real Fix
by Anna Sherry Updated on 2023-07-21 / Update for iOS 13
"Just after I updated to the new iOS 13.3.1, all of my calls started dropping, after just a minute or two. They are either dropping or they start sounding like another person's voice. It also gets stuck in reply and then drops. How I fix this?"
After update iOS 16/17 call is not going - From Apple Support Communities
It is sad to say this, but the latest update to iOS 16/17 comes with a call dropping error. Call dropping after iOS 16/17 update is not really good for Apple's reputation as of this moment. But thankfully, the company has provided an official list of fixes and they seem to be effective. Take a look!
Part 1. Apple's Official Ways to Fix iPhone Dropped calls in iOS 16/17
Here are the official ways to fix the iOS 16/17 issue with dropped calls that started occurring after the update. These fixes are effective and fix the issue immediately. Have a look at them carefully:
1. Force Restart iPhone to Fix Calls Dropping Issue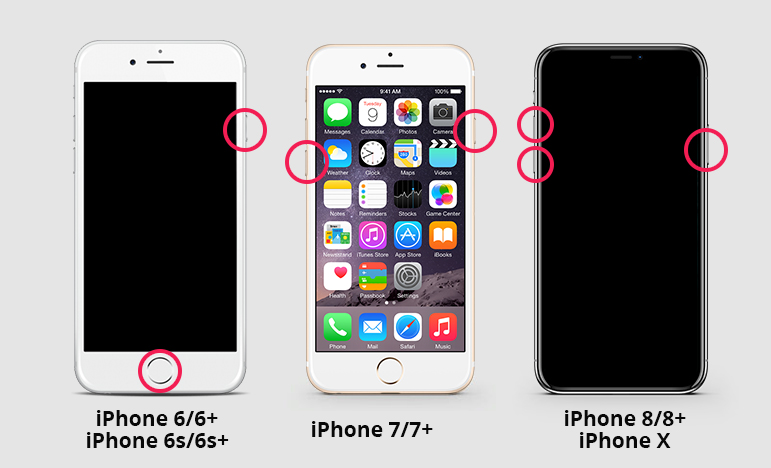 On iPhone 8 or above
Make a quick tap on the 'Volume Up' button and then, do the same with the 'Volume Down' button.
Then press and hold the 'Side' button. The device will shut down but you need to keep holding it until the Apple logo appears.
On iPhone 7 or iPhone 7 Plus
Press and hold down the Sleep/Wake and Home button at the same time.
Release buttons untill the Apple logo appears.
On iPhone 6 or earlier
Press and hold down the Sleep/Wake and Volume Down button at the same time.
Release buttons untill the Apple logo appears.
2. Turn Airplane Mode on and off
The iPhone's Airplane mode is turned on, then you won't be able to receive any calls. So, the call dropping issue can be related to the device's Airplane mode. The fix is pretty simple. Just toggle the Airplane mode option and it may stop your iPhone from dropping calls.
Step 1: Go to the 'Settings' of your iPhone.
Step 2: The 'Airplane Mode' option will be visible just below your name.
Step 3: There is a slider beside it, you can use it to toggle the said service.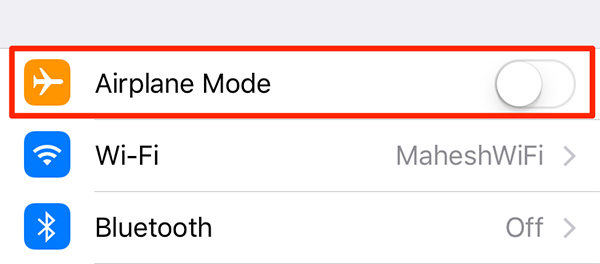 If the switch is green, then the Airplane mode was turned on. It was the reason your iPhone was dropping calls, all of a sudden. Just tap on it to turn it off.
3. Turn off Do Not Disturb
The Do Not Disturb option can turn off all the notification alerts, calls on your iPhone when your iPhone is locked. So, if your iPhone dropped calls iOS 16/15/14/13 update, then it is possible that the said option got turned on after the update.
There will be a crescent moon sign on the status bar if the said option is activated. But turning it off will be pretty simple. Let's have a look;
Step 1: Navigate to the 'Settings' of your iPhone.
Step 2: The 'Do not Disturb' option will be visible, tap on it.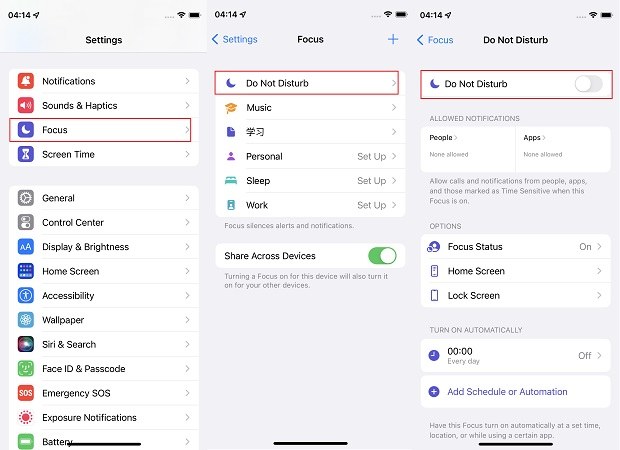 Now, just toggle the switch beside it to manually turn it off.
4. Make sure Call Forwarding is Turn off
It is possible that call forwarding on your iPhone is turned off, which is causing the iPhone X keeps dropping calls.
Step 1: Go to the 'Settings' of your iPhone and tap on 'Phone'.
Step 2: Now, just tap on 'Call Forwarding' and use the switch beside it to toggle it.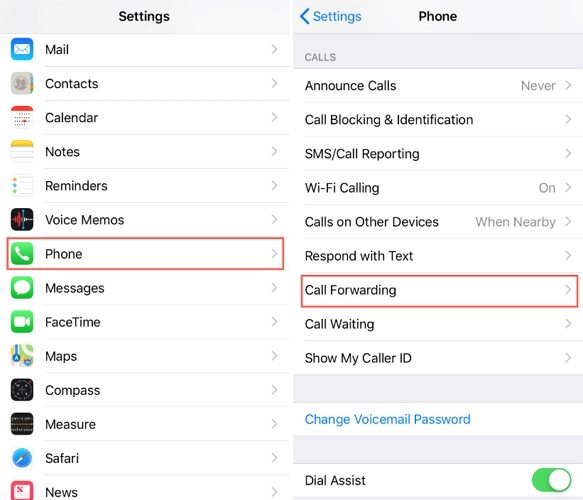 5. Check If Silence Unknown Callers is turned on
If the said setting is turned on, then a caller must be listed in your Contacts list or in the 'Recents'. It is also possible that they have shared their number in Mail or have sent you a message using that number for their call to go through.
Go to Settings app, select the Phone section.
Scroll down to "Call Silencing and Blocked Contacts" and check if Silence Unknown Callers option is on.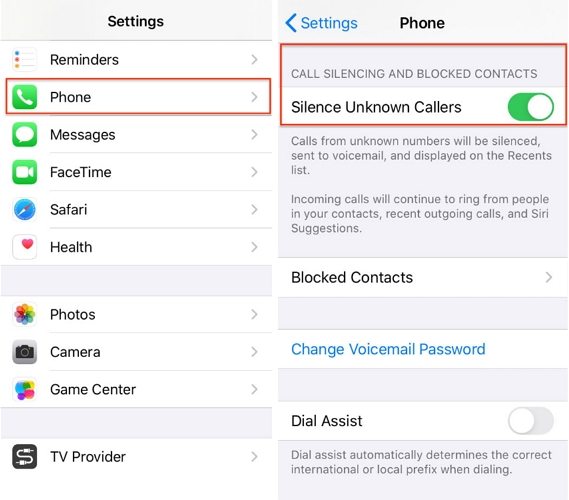 6. Remove and reinsert your SIM card
The SIM Card is the small chip that connects your iPhone to the cellular network. When that card is inserted, the iPhone gets connected to the carrier's network along with all the phone numbers.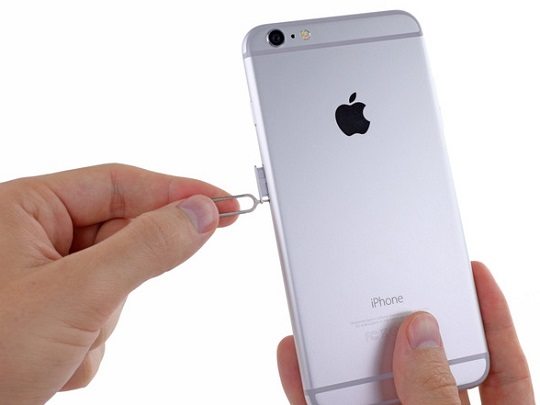 So, if your iPhone is dropping calls, then it might be related to your SIM Card. So, immediately remove the SIM Card from your iPhone, then re-insert it after cleaning it thoroughly. This might diminish your iPhone of all dropping issues.
7. Reset Network Settings
Even after trying all the above fixes, iPhone keeps dropping call since iOS 16/17 update; then you need to make some changes with your network settings. It basically means resetting the network setting and the issue will be solved by itself, automatically.
The procedure is pretty simple, let's have a look;
Step 1: Navigate to the 'Settings' of your iPhone and tap on 'General'.
Step 2: After that, go to 'Reset' and tap on 'Reset Network Setting'.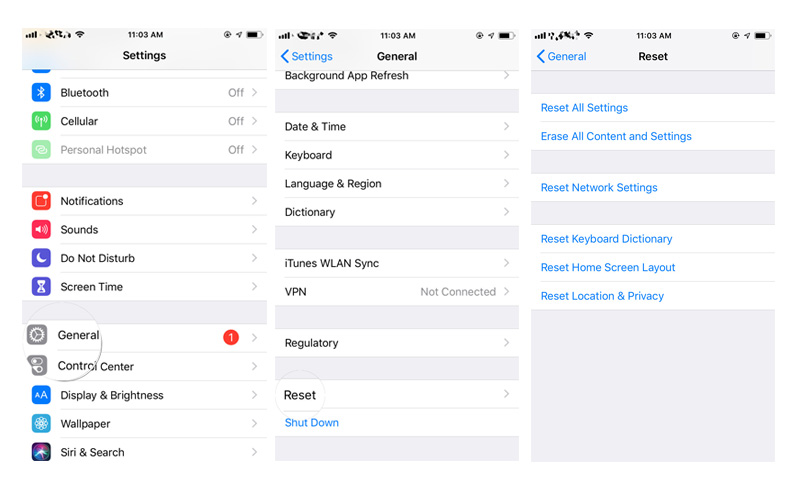 Then, a confirmation message will appear on the screen; confirm and the network setting will be reset.
8. Switch to a Different Network Band
Switching to a different network could be a solution for call dropping. So, here's what to do;
Step 1: Go to 'Settings' and tap on 'Cellular'.
Step 2: Then you will find, 'Cellular Data Options'. Tap on it.
Step 3: There you will find, 'Enable LTE' and 'turn off Enable LTE, 4G, or 3G'.
Choose any as per your choice.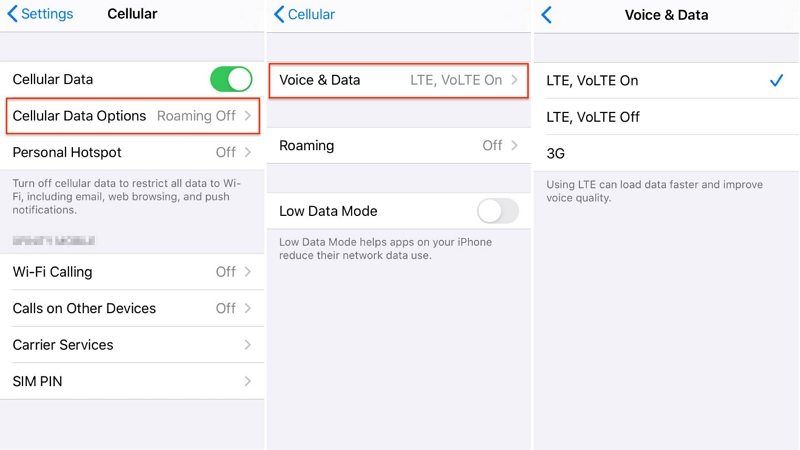 9. Check for A Carrier Settings Update
It is possible that when your iPhone is facing this issue, there is an update for Carrier Settings available. These updates are released by the network providers, in order to enhance the phone's capabilities.
So, just check for the said update and if one is available for installation.
Step 1: Go to the 'Settings' of your iPhone and tap on 'General'.
Step 2: Then navigate to 'About' and wait for at least 15 seconds.
After 15 seconds, a pop-up will appear stating 'Carrier Settings Update', if there is one available. Then, just tap 'Update' to proceed.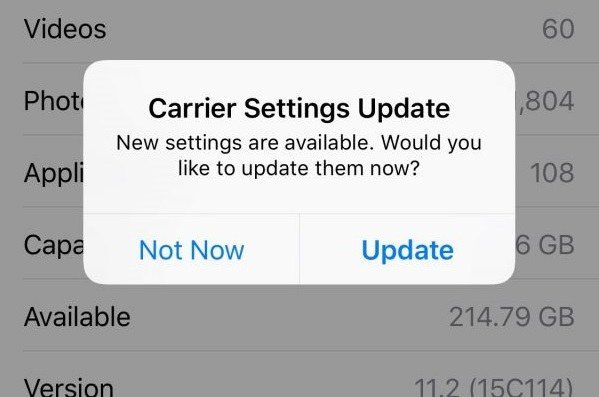 Now, may have probably guessed this, if the said pop-up doesn't appear then, there are no updates available for the moment.
10. Wait for New iOS Update to Fix iOS 16/17 Dropping Calls
Well, another fix for such issue is to install the latest version of iOS. Unfortunately, at this moment iOS 16/17 is the latest version and it is causing the call dropping on your iPhone. So, you can just wait for the next iOS 16/17 update by Apple. It will come soon!
Part 2. The Final Resort: Repair iPhone System to Fix iOS 16/17 Dropping Calls Due to System Error
Those were the best 10 ways to fix call dropping after iOS 16/17 update. Unfortunately, if these fixes have failed you and the iPhone is still dropping calls, then your only option of recovery is to use a professional iOS system repair software.
We found Tenorshare ReiBoot to be an amazing software; its higher recovery rate and convenience of use awed us. So, without further ado, let's have a look at the call dropping fix with Tenorshare ReiBoot.
Before you can even proceed to fix the iPhone error, download and install the said program on your computer.
Step 1 After installation, connect the iPhone to the computer and launch ReiBoot. Choose'Repair Operating System' from the program interface.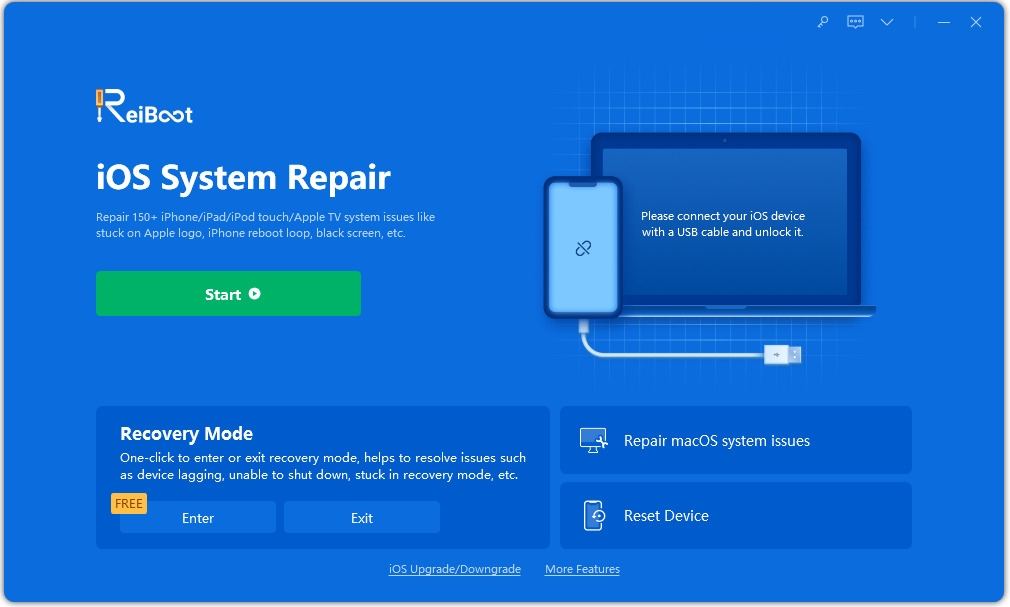 Step 2 In the following window, proceed to click on 'Fix Now'.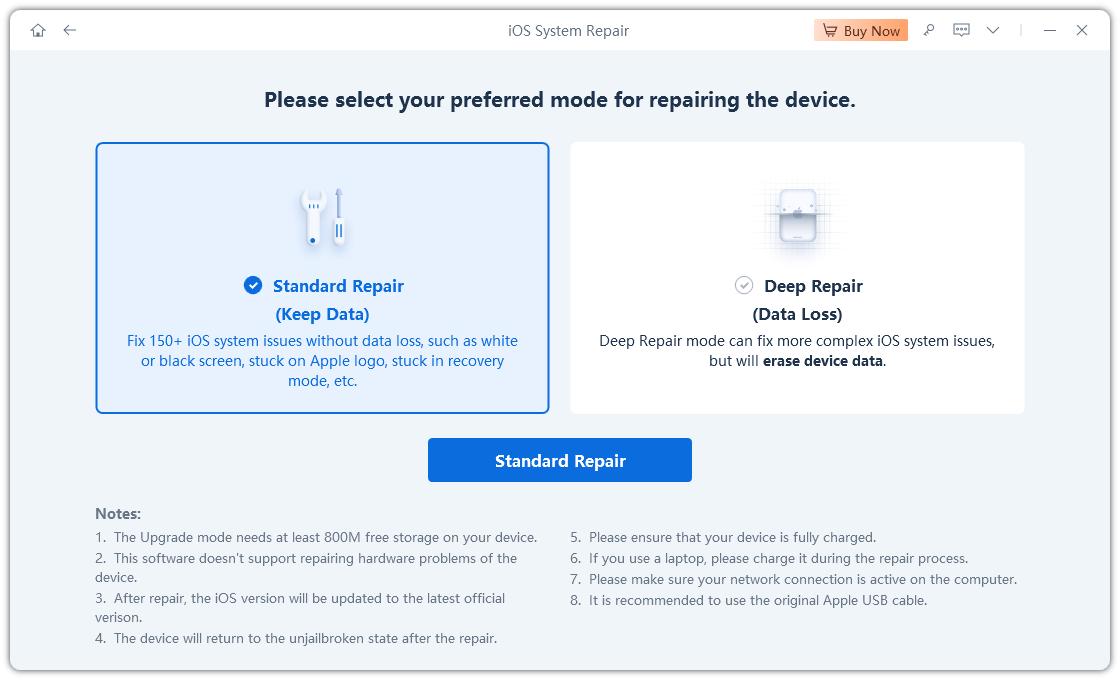 Step 3 Then you will be directed to the firmware page, where you have to click 'Browse' to set a path for the firmware that is to be downloaded. Choose the firmware version and click 'Download'.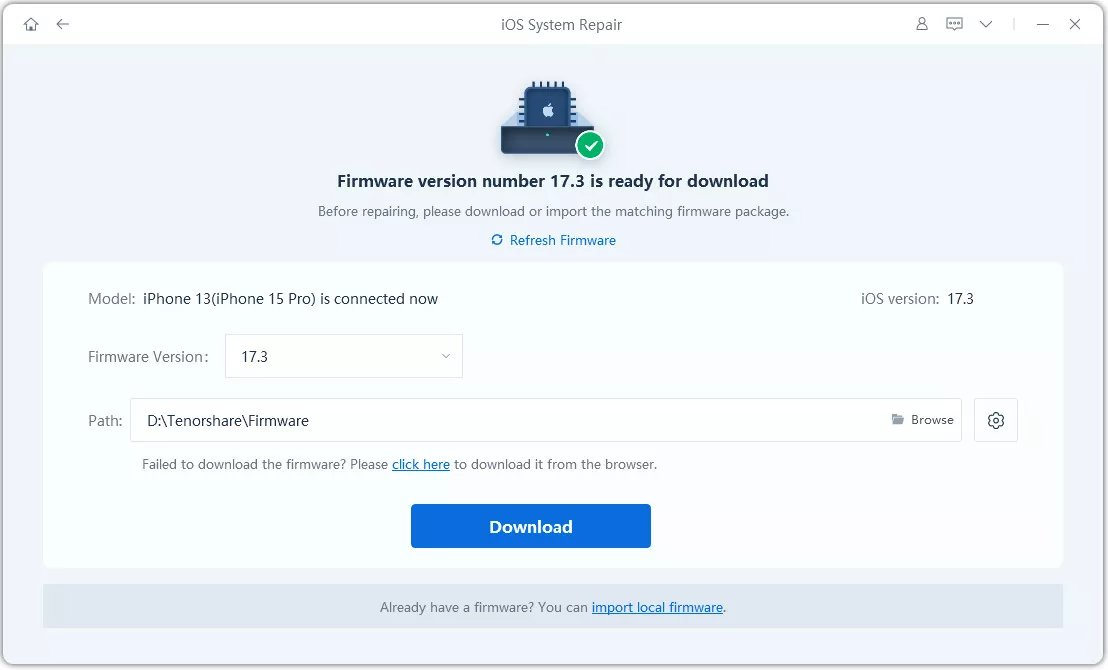 Step 4 Now, after the firmware is successfully downloaded, click 'Start Repair' and ReiBoot will start to fix the iPhone.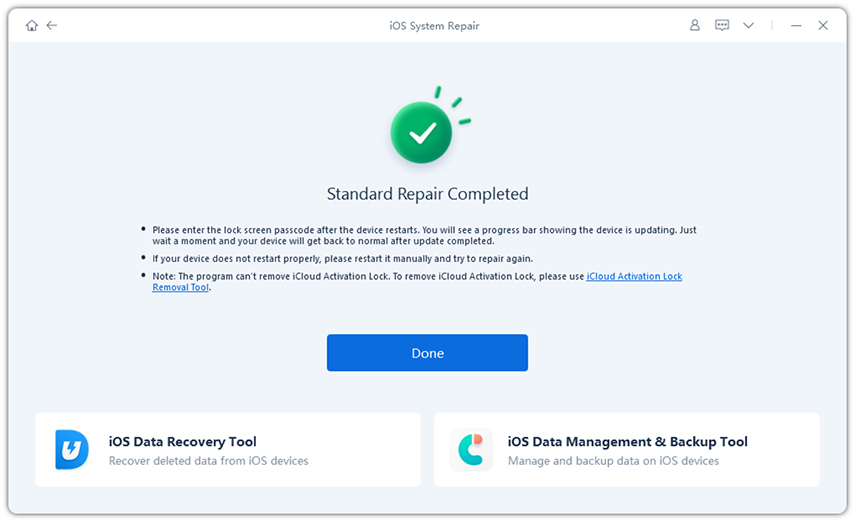 It will be a few minutes before you get the notification until then don't disconnect the iPhone.
Conclusion
Hence, call dropping on the iPhone is a very serious issue. If it has started suddenly after updating the iOS to its latest version. In such a moment, your options are very limited but we have provided a list of 10 most effective ways to deal with iPhone's call dropping error. We have also detailed Tenorshare ReiBoot because if all else fails this professional system repair program will be of essential aid for you.