[Full Guide] iPhone Keeps Prompting for Apple ID Password on iOS 14/13
by Sophie Green Updated on 2020-09-07 / Update for iOS 13
"In this new iOS I have to enter my appleid password almost every time I open the iphone or iPad. Why???? Very annoying!"From Apple Discussion
So you recently updated to iOS 14/13 on your iPhone and you now have to enter Apple ID password almost every time. Well, we understand how irritating it is when Apple ID verification pop up keeps on flashing on your screen, especially when you typing something or enter password. This problem is not a system problem or an iOS 13.5.1 bug, and there are few ways you can try to fix this issue. Now, let's keep reading this post as we're going to explore the solutions for this issue.
Part 1: How to Fix Apple ID Verification Keeps Popping Up on iOS 14/13
If your iPhone is popping an Apple ID verification window over and over again, then it could be because of either the software glitch (iOS firmware bugs). Or, perhaps, you might have been using an app that was downloaded using another Apple ID than what is now configured with your iPhone. Here's another scenario: iPhone keeps asking for icloud password after it was removed.
1. Force Restart iPhone
For variants of iPhone 6 series or below:
Get hold of the "Power/Side" button and the "Home" button simultaneously till the Apple logo flashes on your screen.
Release all the buttons now and let your device reboot.
For iPhone 7 series variants:
First, ensure to keep the "Power/Side" and the "Volume Down" button down altogether until the Apple logo flashes on your screen.
Release all the buttons now and let your device reboot.
For variants of iPhone 8/X/11 series:
Quickly, hit the "Volume Up" button and then hit the "Volume Down" button.
Now, hit the Power button but keep holding it down until you see Apple logo flashing up.
Release the button now and let your device reboot.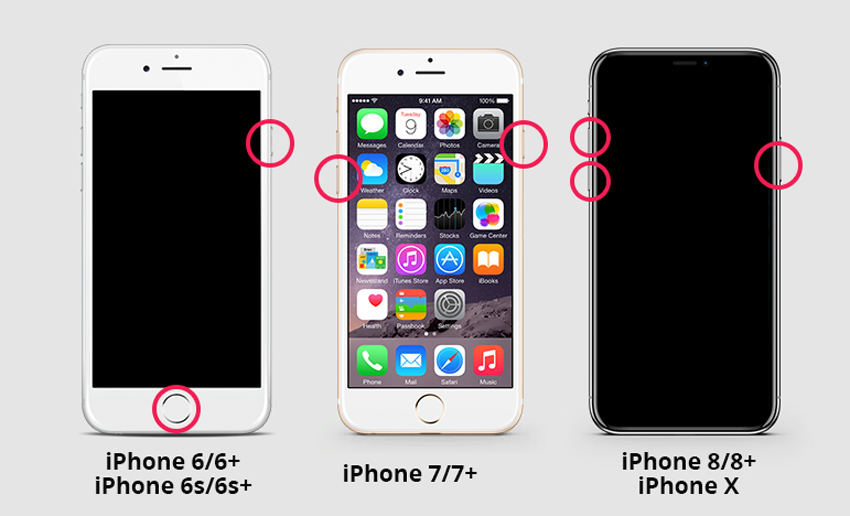 Now, the issue must get resolved. But in case, if you are still frequently asked to enter the apple id password then jump to the next solution.
2. Update Apple account
Perhaps, this could be a glitch that the apps installed over your iPhone may have not been registered with your Apple ID yet. This can be due to internet connectivity issues. And therefore, it is recommended that to update the Apple account. By signing out of it and sign in to it again.
Head to "Settings", hit on "Apple ID (your name)" followed by "Sign Out".
Reboot your iPhone now and then sign back into the same Apple account.
3. Factory Reset iPhone
Factory resetting your iPhone is the ultimate solution to fix any sort of iOS issues. But doing so wipes off all your data and settings over your device. If you still wish to factory reset your iPhone, follow the steps below.
Head to "Settings" followed by "General".
Now, get into the "Reset" and opt for "Erase all content and settings" option.
Confirm your actions and you're done.
4. Check the App whether it used another Apple ID to download
Perhaps, the apps installed over your iPhone may have been downloaded with other Apple ID. And the one configured with your iPhone currently is a different Apple ID. Therefore, check which app is creating trouble in your case. Now, uninstall the app from your iPhone and re-download it using your current Apple ID.
Part 2: How to Fix Other System Problems on iOS 14/13 with ReiBoot
If none of the above solutions were able to bring you any good and you still have to enter Apple ID password almost every time in iOS 14/13 On that note, we would like to recommend an ultimate solution – Tenorshare ReiBoot which can fix all iOS issues. This powerful tool is capable of resolving almost all iOS 14/13 issues with just a matter of a single click. Whether, your screen is frozen or iPhone stuck at Apple logo or black screen or white screen of death. Or be it your iPhone is stuck in Recovery mode or apps crashing issue, all of this can be resolved without any hassles with this mighty tool.
Step 1: Download and install Tenorshare ReiBoot on your computer. Now, launch it and meanwhile, get your iPhone in connection with your PC. As soon as your device is detected by the software, hit on "Repair Operating System" option.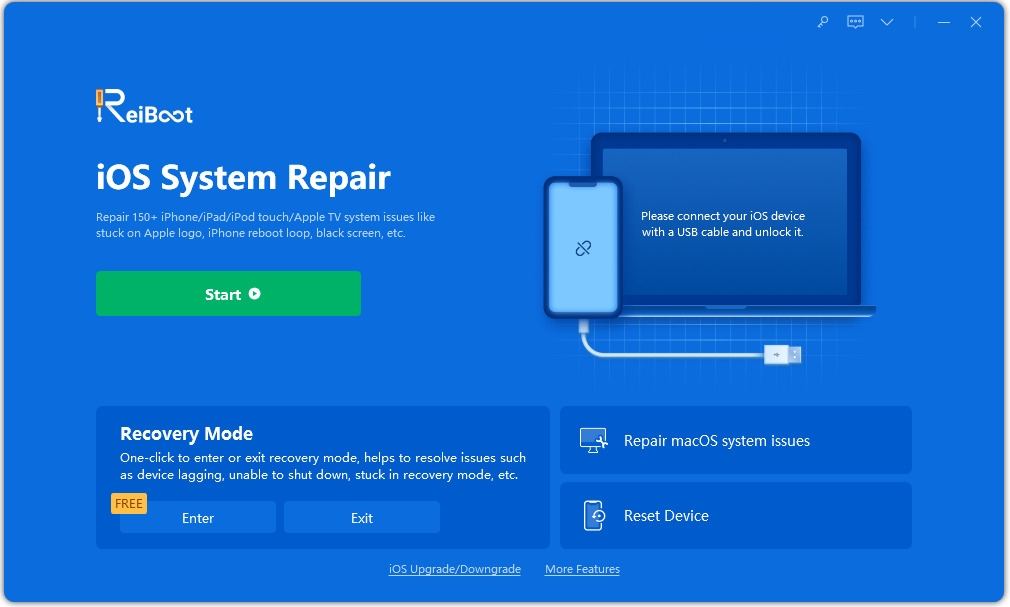 Step 2: On the upcoming screen, hit on the "Fix Now" button and wait for the process to complete.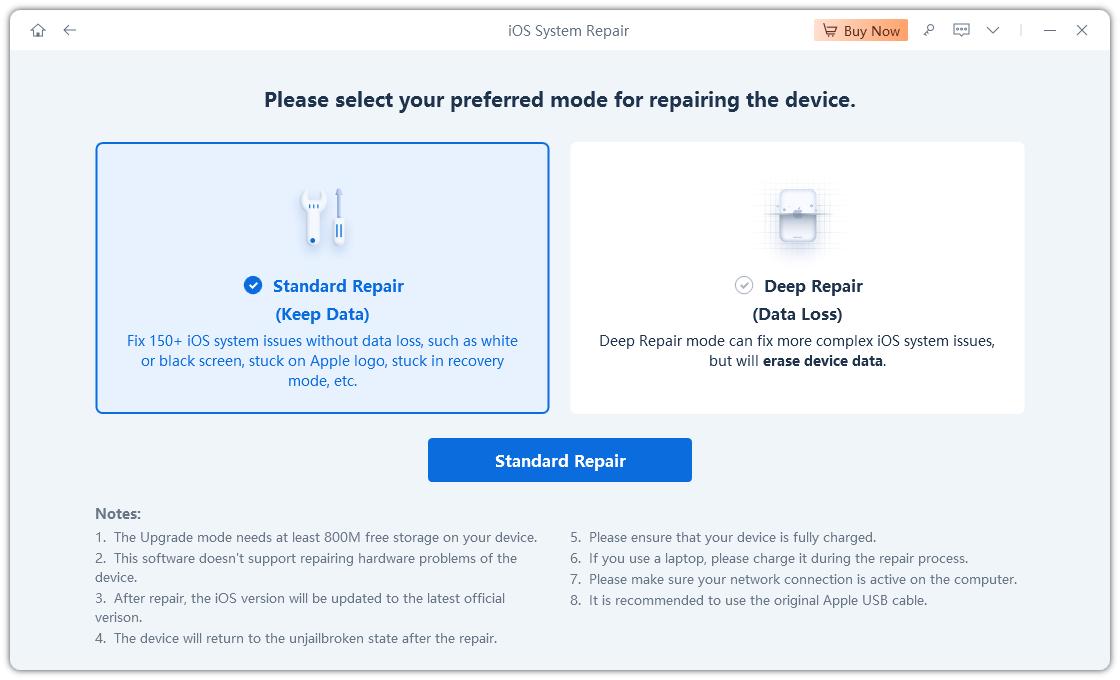 Within a short while the process to fix your iOS firmware will now complete and you no longer have to enter Apple ID password almost every time on iOS 13.5.1. Also, all other iOS 13.5.1 issues prevailing over your iPhone will get resolved.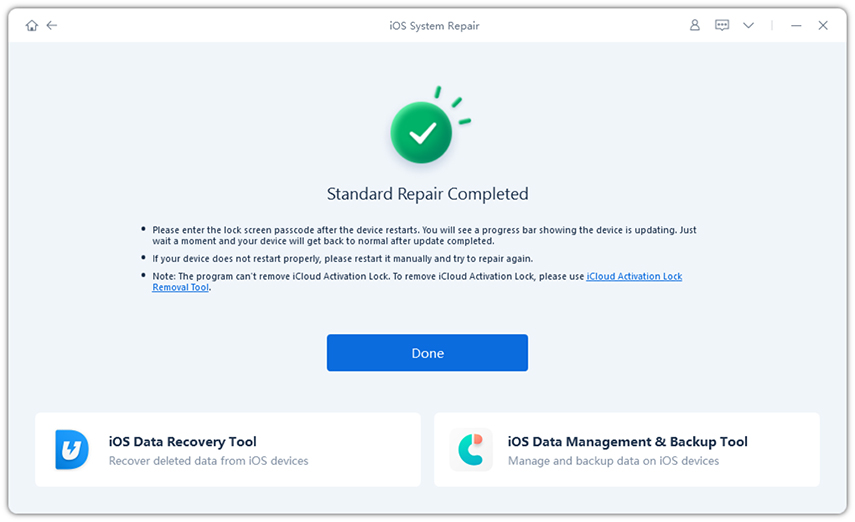 Final Verdict
That was all about how to fix the issue that ask you to enter Apple ID password almost every time after update to iOS 14/13 We also believe that you must have successfully fixed the issue by now. Moreover, we also introduced you to a comprehensive approach to solving all iOS 14/13 problems by using ReiBoot. If you have any further question, please feel free to contact us by leaving comment below.