Major Problems and Fixes on Homepod After iOS 15/14.5/13 Update
by Anna Sherry Updated on 2021-08-30 / Update for iOS 13
"There are 2 HomePods at my house and they are having similar issues. After I updated to iOS 13.1.2 both of them have stopped responding. Being a long-time user, I knew to reset them and I did. Sadly, it didn't work. Now, I have also lost the capability to reset them, as the button at the top is not functioning anymore. It is like, issues are coming one after another, there is no end to it. I have decided to wait for a while and contact Apple."
It is true that the latest iOS 15/14.5/13 update was literally a killer one for the HomePod users. All of the users have complained HomePod not responding. The advanced HomePod features like voice recognition and sending messages are also have stopped working. This is really frustrating. Most of the users are complaining in online forums "my HomePod is not responding" "Homepod crash after iOS 13.4 updated". Well, at this moment there is nothing more to say about this issue. All we know are discussed in the article below.
Part 1. 15/14/13 Bricked Your HomePod?
Well, the issue at hand is, iOS 15/14/13 bricked HomePod. The latest update was accompanied by a firmware update for HomePod but almost all the HomePod users complained about their Apple HomePod problems on several online forums; including Twitter and Reddit.
Basically, for all the HomePod users, today's update meant the complete loss of function for their HomePods. The HomePod stopped working altogether and the users are saying:
"I can confirm," wrote Reddit user robertleeblairjr. "HomePod is bricked now and won't reset. Only after updating to audioOS 13.2. No resets, unplugging, removing from HomeKit, etc. has helped. Spinning white circle and attempt to reset will turn the LED red but will return back to white spinning circle. Ridiculous company that releases these products."
One HomePod user on MacRumors forum said about their Apple HomePod not updating. They are totally bricked.
"This is amazing," wrote BarrettF77. "They release this update and the speakers would respond to weather but ask them to play music and they do nothing. Reset all 9 of them and they are just doing a circle spinning on the top for the last half hour. If this bricked them that's going to really suck and I'll be done with them at that point."
There is also one on Twitter and it doesn't look better. As users showed their frustration and contacted Apple Support for answers. Check out the following link;
click here
Most of the users sounded pretty angry and as per their opinion the HomePods have now turned into totally useless speakers. They have to also threaten to give up HomePods.
On the other hand, the Apple Support team has replied oe Twitter and asked the users to refer to the HomePod support page, in order to file reports of the problems they have encountered. The link is provided below;
click here
Part 2. How to Fix iOS 15/14/13 is Bricking your HomePod
As there are a plenty of issues with HomePod occur after iOS 13.4/13.2, Apple received lots of feedbacks and complaints, and take serious with this big bug.
Only a week after the release of iOS 13.2, Apple publish the iOS 13.2.1 to sovle the HomePod issue. If you feel annoyed with the problem, just go to your Settings and check for the new update. After installing, the issue will be solved, you can enjoy with your HomePod again.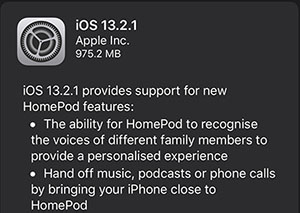 However, as the iOS 13.2.1 is only pushed to the user who has updated and encountered the issue with HomePod, if you are a new user and haven't updated to iOS 13.2 before, our advice is to update to iOS 13.2 but just deactivate the automatic HomePod updates. You will be safe.
A Useful Tip: Fix iOS 14 Update Problems without Data Loss
In order to fix iOS 14 update issue a professional software is required capable of fixing iOS system issues. Such programs are available easily these days, but you also need a software that won't erase all the data on your iOS device.
So, after careful consideration, we found Tenorshare ReiBoot, a professional iOS system repair software with the capability to fix more than 50 different iOS related issues without data loss.ReiBoot also supports all the new iOS devices; including iPhone 11, iPhone X, iPad and iPod touch as well.
The software is equipped with several state of the art features. Let's look at them;
Single click access to Recovery Mode and exit as well.
Capable of fixing 50 + different iOS problems.
Also capable of fixing unknown iOS issues.
System recovery is easy and without data loss.
Compatible with the latest iOS 14 devices and versions.
The operating procedure of Tenorshare ReiBoot is also very simple.
Step 1 So, after you have downloaded and installed ReiBoot on your computer, connect the iOS device. Then, run the program and click 'Repair Operating System' on the program interface.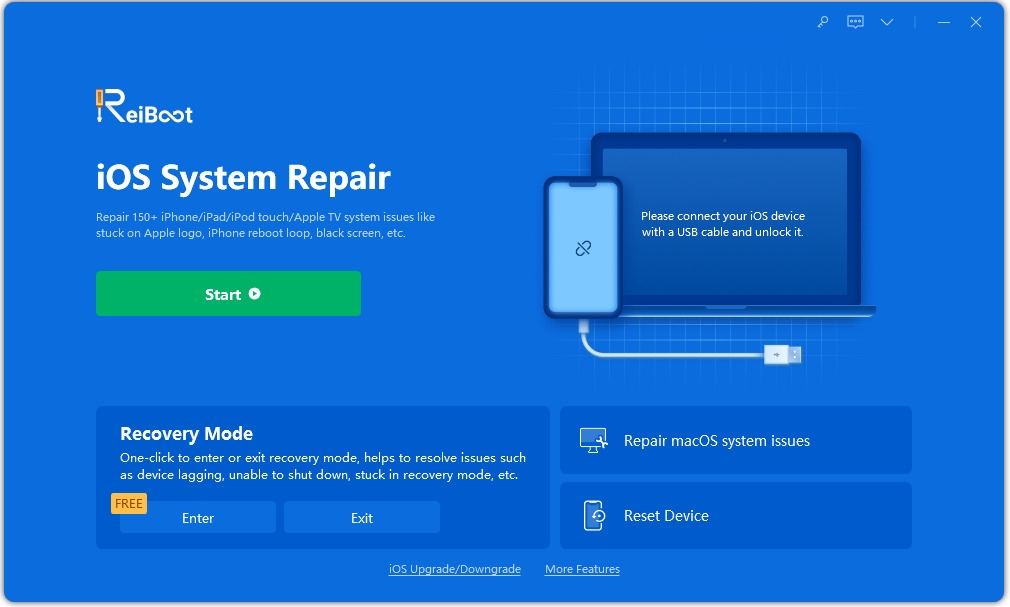 Step 2 In the following panel, click on 'Fix Now'.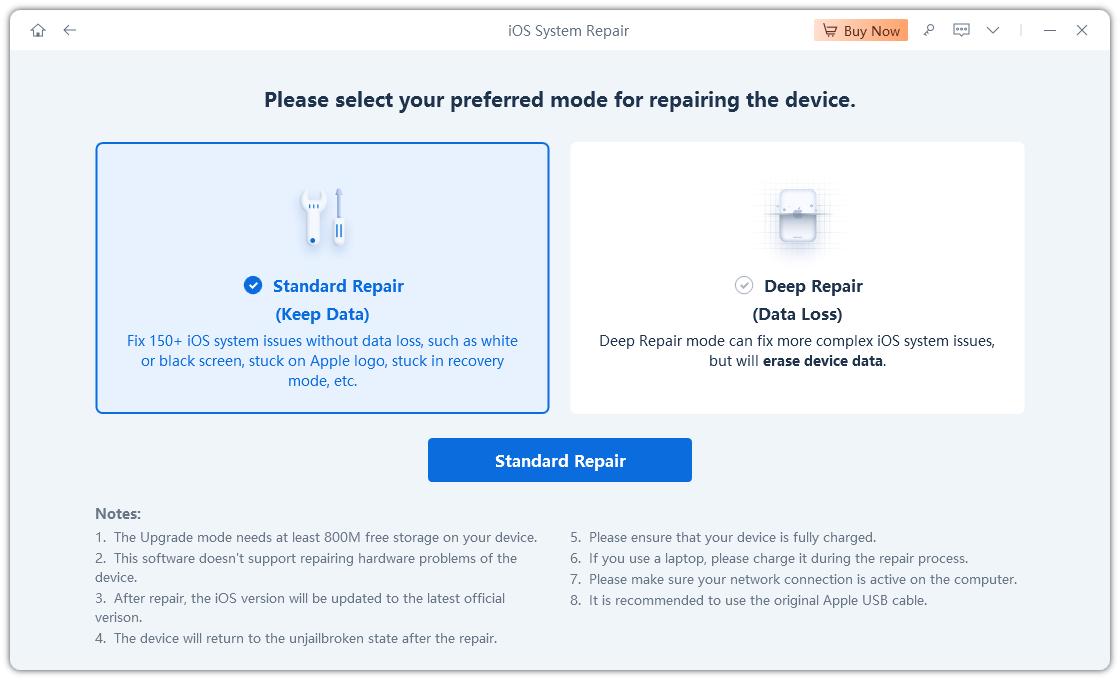 Step 3 Then, you will reach the firmware page. You have to download the associated firmware. So, click 'Browse' to choose the destination for the file and then, click 'Download'.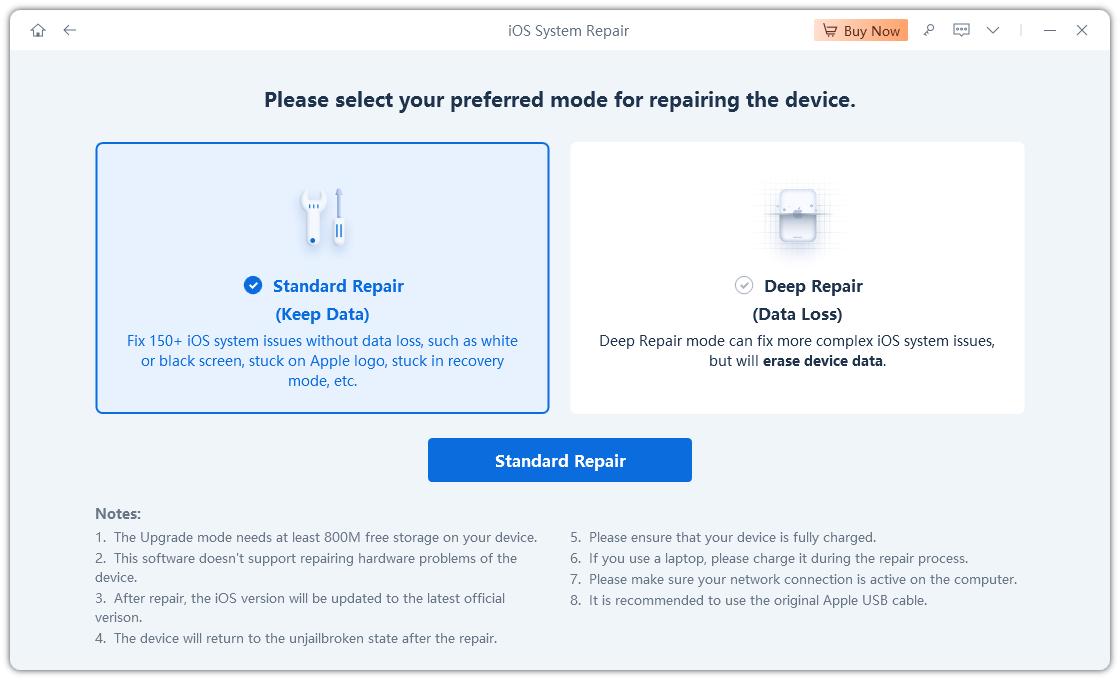 Step 4 It will take some time to download the firmware. After it has been downloaded successfully, click 'Start Repair' and proceed with system recovery.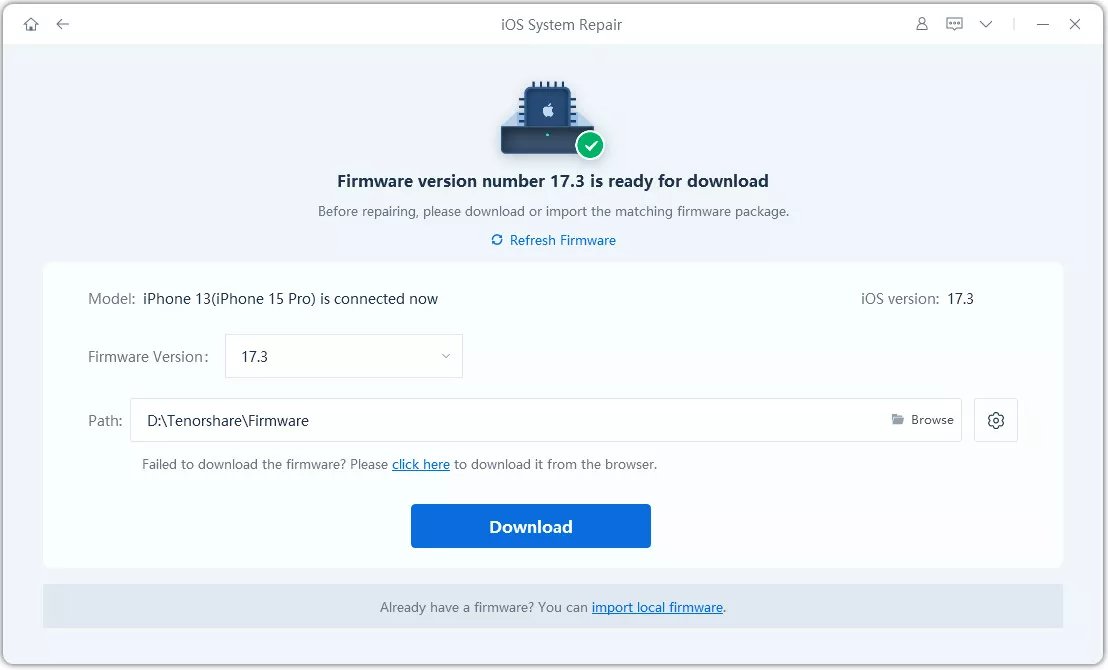 If you repair the iOS system using Tenorshare ReiBoot, it will be very convenient and there will be no data loss.
Conclusion
So, if HomePod not working with iPhone X, then at this moment you can't do anything. There are not fixes available at this moment. Just stay put and wait for any updates from Apple. But if you have already reset the HomePod, then you need to contact Apple Support immediately.