How Long Does Smart Switch Take to Transfer? Here's the Answer
by Sophie Green Updated on 2021-07-02 / Update for Android Tips
Samsung's "Smart Switch" is a great tool to transfer your personal data from the old smartphone to your brand new Galaxy device. But, how long does Smart Switch take to transfer/backup data on an Android device?
To give you a precise answer, we have compiled a quick guide on how to use Smart Switch's different features and how long it can take you to transfer the entire data from your old smartphone to the new one.
Part 1: How Long Does Smart Switch Take to Transfer
As per Samsung's official statement, Smart Switch can take up to 2 minutes to transfer 1 GB worth of data. This means if you are planning to transfer a substantial amount of data, it can even take you an hour to complete the entire process.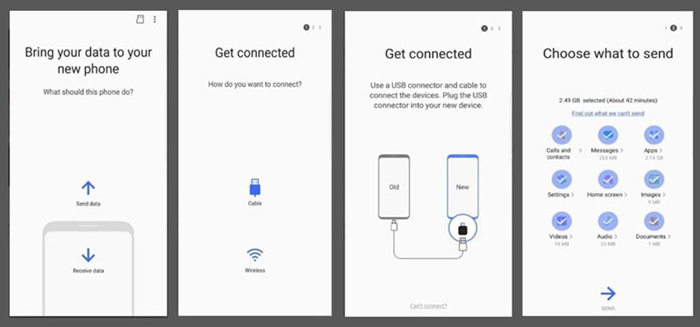 If you want to transfer the data, follow the steps:
Firstly, install Smart Switch on both devices and launch the application.
Choose "Send" on the old phone and "Receive" on your new Galaxy device.
Then select the transfer mode as "Wireless". Complete the on-screen instructions and choose the files that you want to transfer from the old device.
Wait for a few minutes until the process completes and all your data will be transferred to the new device.
Part 2: How Long Does Smart Switch Take to Backup
When it comes to backing up data using "Smart Switch", the time will vary according to the size of the backup. For instance, if you're planning to back up more than 20GB of data, it can take anywhere between 30-45 minutes to complete the process. Moreover, to back up data from your phone, you'll have to install "Smart Switch" on your laptop/PC as well.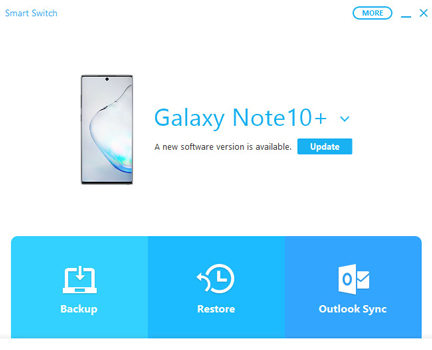 Simply launch Smart Switch on your desktop and select "Backup". Connect your device to the PC and follow the on-screen instructions on your computer's screen to complete the backup process.
Part 3: How Long Does Smart Switch Take to Install
Smart Switch can be directly installed on an Android device from Google Play Store. Being a lightweight app, it'll only take a few seconds for the app to get installed on your device. Once installed, you can use it to transfer, backup, or restore your personal data.
Part 4: How Long Does Smart Switch Take to Connect
Many users also want to know how long does Samsung Smart Switch take to establish a connection with other devices. Since Smart Switch is a reliable tool designed by Samsung, it'll only take a few seconds to connect. However, if you choose a wired connection, it'll be comparatively faster than the "Wireless" tab.
Extra Tip 1: How to Recover Samsung Data In Minutes
Even though Smart Switch is a great tool to transfer data between two devices, it has a major drawback. In case the connection gets interrupted due to any external factor, you might even have to deal with valuable data loss. Fortunately, there are tools to tackle such unexpected situations. If you've also lost your personal files while transferring data using Smart Switch, you can use Tenorshare UltData for Android to retrieve them.
Here's the step-by-step process to recover Samsung data using Tenorshare UltData.
Install UltData on your PC. Launch the software and tap "Recover Lost Data" on its home screen.

Connect your smartphone to the PC to get started.

Now, follow ther steps on interface to enable USB debugging.

After enabling "USB Debugging", you'll have to authorize the tool on your device. Simply click "Ok" on the pop-up message to go to the next step.

Now, you'll be asked to select the data types that you want to recover. Simply choose the right options and click "Start".

After scanning, all the files will be displayed on your screen. Select the files that you want to get back and click "Recover".
Extra Tip 2: How to Fix Samsung Smart Switch Stuck
Apart from occasional data loss, another common issue that many users experience while using "Smart Switch" is data transfer stuck midway. While there are several factors that can trigger this issue, here are a few quick solutions that'll help you fix the problem and complete the data transfer without any interruption.
If you're trying to transfer data via USB, make sure that the cable is properly connected.
Make sure to charge both the devices to 100% to enjoy uninterrupted data transfer.
Always ensure that the target device has plenty of free space to accommodate the incoming files.
If your data transfer still gets stuck at 99%, go ahead and reinstall the app on both the devices.
Finally, if nothing works, reboot both the devices and initiate data transfer from scratch.
Conclusion
So, Samsung Smart Switch how long does it take or backup data from one device to the other? At this point, you already know that the data transfer can vary for different devices and usually depends on the overall size of your files. In general, it can take anywhere between a few minutes to an entire hour for the process to complete.