Top 5 Free Adware Removal Android Tool You Should Try
by Sophie Green Updated on 2020-11-02 / Update for Android Tips
Adware is the software used by the developers for presenting the unwanted advertisement on your device. It is a marketing strategy that lets you gather info of the browsed sites and show advertisements according to that. Cybercriminals are using adware to target android users and present them malware in the form of adware. Using an adware removal android will fix it if your computer has been infected with the malware.
Part 1: What Is Adware
Adware helps the users in earning revenue from the online advertisements that are generated automatically in the UI of a site or program. After that, you may get pop-ups showing various kinds of ads. Clicking on them will redirect you to a malicious site.
If it gains access to the system and data stored on your device, many things will start going wrong. For instance, your homepage will change, and a new tab opens automatically. The browser you are using might begin crashing. Web pages that you were able to view easily on a browser, the adware will not let you do the same. All it wants to steal your data, so you have to be careful and use an adware removal android. They can enter into your device either through a malicious site or by installing software containing adware.
Part 2: Top 5 Free Tool - Adware Removal Android
Are you frightened with the adware that affects your device and data? Many users keep asking "how do I get rid of adware on my Android?" Adware is useful for developers as well as the users of a site or program, but cybercriminals take advantage of this by misusing it. Use this 5-adware removal tool for android to avoid encountering adware on your device or system.
1. Avast Antivirus
Avast Antivirus is intelligent software for keeping your android device virus-free. It is considered as one of the best adware remover android because this can do more than removing adware and virus. This tool impresses us with its capabilities. The users have rated it 4.7 on Google Play, making it the most popular antivirus software in the world. If any person steals your phone, it will click the picture of photos and audios of the thief and send you the last location of the device. The app also boasts a VPN, App lock, photo vault, and much more.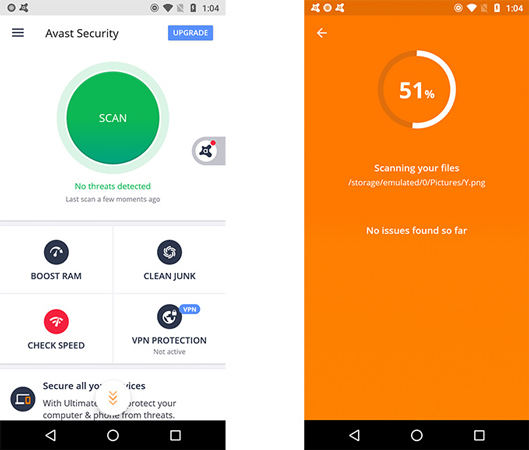 2. AVG Antivirus
AVG antivirus is a widely used free best adware remover android. It keeps your android device working seamlessly by killing tasks that consume your RAM. Its anti-theft and Wi-Fi security feature protects the android users from privacy threats. You can check the Wi-Fi speed, hide some photos, improve the battery life and do many other things. More than 100,000,000 people have trusted this app and are already using it.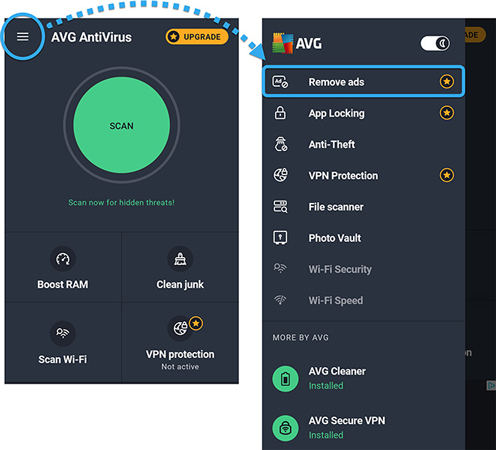 3. AndroHelm Virus Cleaner
AndroHelm has released several security tools for android users, and its virus cleaner application is one of them. It is a fantastic virus detection and removal software that can help you in dealing with adware. This makes your phone faster and lets you block those irritating ads. You can back up the data of your device too and restore it. If you want to track your data usage, scan virus according to the scheduled timing, manage installed applications, and have a regular update of your device, AndroHelm Virus Cleaner is the perfect adwcleaner for android to choose.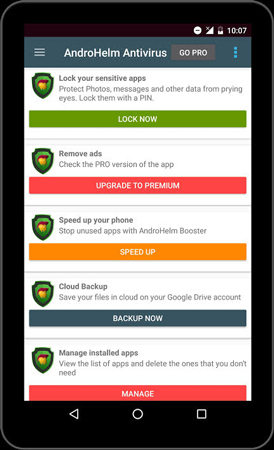 4. AdBlock
Adblock is the right adwcleaner for android users that does not require root access to function. It is compatible with all the browsers. Do not let malware ruin your device speed while visiting a website on a browser. The only drawback is that this android adware cleaner works on the browsers only. However, as the names suggest, it can block all those ads that you never like to see on the screen.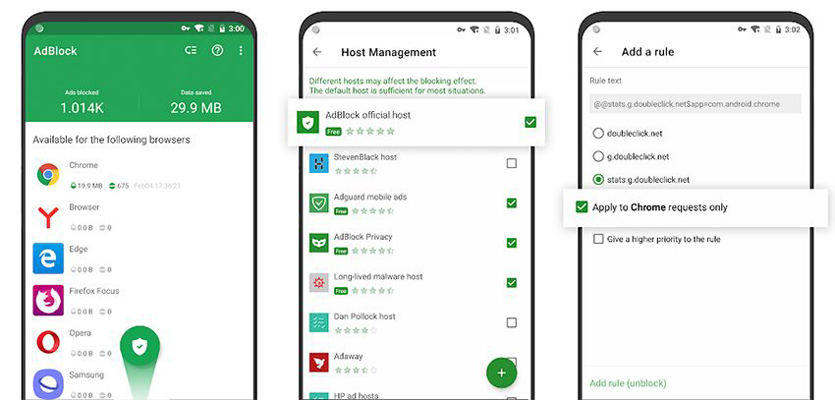 5. ESET Mobile Security & Antivirus
ESET is the last in the list which is a powerful light sized adware removal tool that will help you remove adware from android phone. Make safe payments with this security tool with its payment protection feature. Suppose you keep your phone somewhere and forget then this will notify you about the last location of the device when the battery is about to die.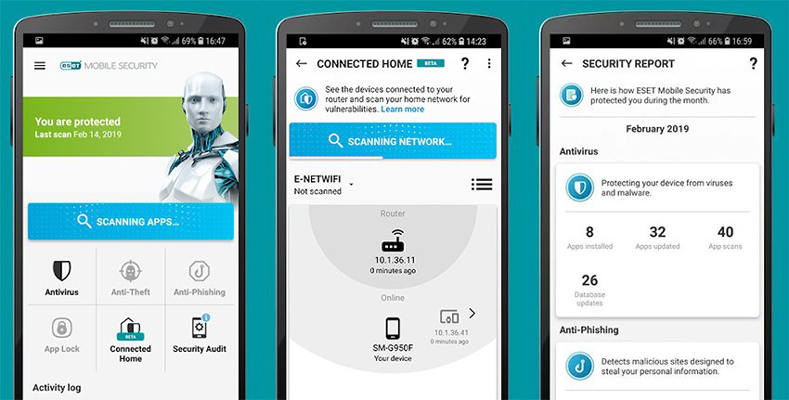 Part 3: What Is the Best Adware Remover Android?
Comparing all the 5-adware chrome Android tools, we found AVG antivirus as the ideal option for the readers. It contains all the peculiarities that a user wishes to have in antivirus software. Dealing with adware is easier now with the AVG antivirus. It's a glitch-free security tool that improves your device performance.
Conclusion
We introduced top adware removal tool for android to help you remove adware from Android. Furthermore, if you, by any chance want to backup your device as virus can lead to data loss and you won't want to lose it at any cost, use Tenorshare iCareFone Transfer(iCareFone for WhatsApp Transfer) that enables you to back up your Whatsapp data from one device to another. If you lost the data while removing adware on Android, Ultdata for Android will help you recover the lost data.
Also Know about Adware Removal Android
Q1: does malwarebytes remove adware?
Malwarebytes is also a powerful security software for removing adware and handling viruses on your smartphone.
Q2: how to stop pop-up ads on android?
Pop up ads might appear due to the adware installed on your android phone either through sites or an infected program. Stay away from them with the adware removal tools.
Q3: How do I remove android chrome adware?
All you need is the right adware removal program that can fix everything related to android chrome adware, even your device speed.