How to View Deleted Text Messages on Android
by Jenefey Aaron Updated on 2019-12-27 / Update for Android Recovery
It's human to make mistakes and some of these mistakes could be that you end-up deleting text messages on your device. If you have done that and you now want to see deleted texts Android, you are at the right place. In the following guide, we will show you how to see deleted text messages on Android devices.
One of the great things about Android is that it lets you recover your deleted content including text messages. So in future if you ever delete a message, it won't get erased permanently and you still have a chance to recover it.
Part 1: Why We Can View Deleted Texts on Android?
You may be wondering how you can view a text message where it has already been deleted on your device. Well, things don't work that way on an Android device. When you tap on that delete button to delete a text from your device, your text does not get erased completely.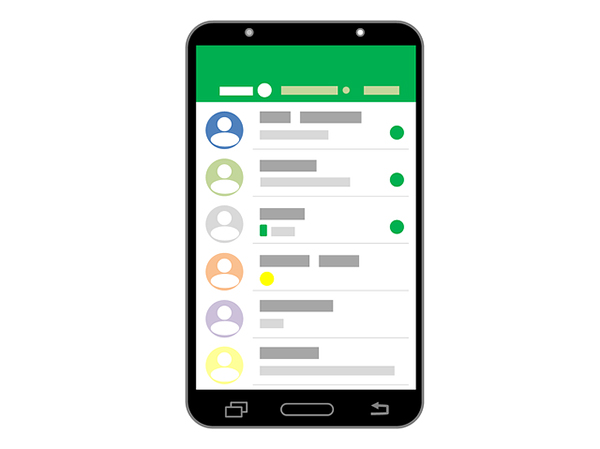 It remains on your device waiting for it to be overwritten by other data. As long as your device does not get any new data to overwrite your deleted text, you have chances to view and recover your deleted text messages. Many data recovery apps use this technique to help you restore your deleted messages on your device.
The same technique works for many other kind of data as well, including but not limited to your photos, videos, and call logs.
Part 2: Tenorshare Android Data Recovery--Best Android Data Recovery Tool You Need
Now that you know the reason why you can view deleted texts, let's learn how to see deleted messages on Android devices. The procedure of seeing lost messages requires you to use a software as described below.
Tenorshare Android Data Recovery is what enables you to see and recover lost text messages on your Android device. Not only does it help users to recover messages but it also helps recover other kind of data as well, such as your photos and videos. Since you're here to learn hpw to recover messages, let's see how you can use the software for that purpose.
Download and launch the software on your computer. Plug-in your Android device to your computer using a cable.
After plugging-in the device to your computer, enable the USB debugging option on your device. To do that, follow the on-screen instructions for your version of Android: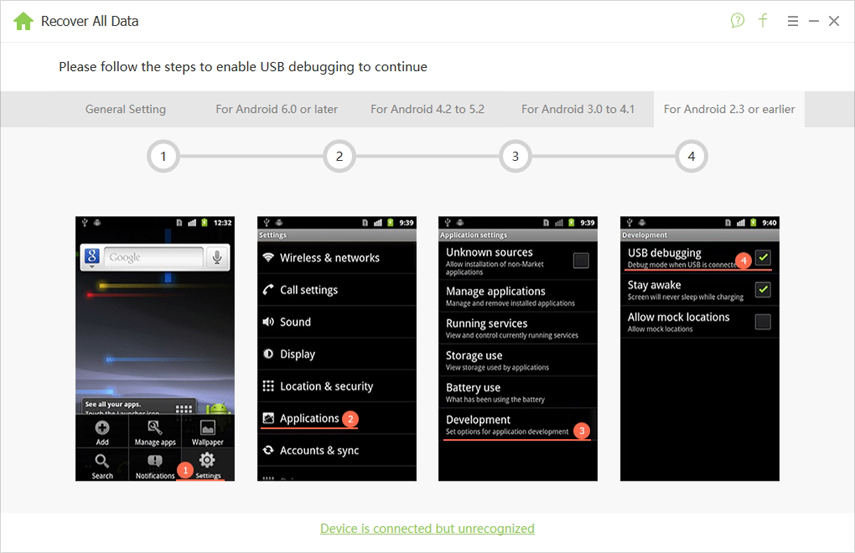 You'll get a prompt on your device where you need to tap on Allow. Then, hit the Start button in the software to start scanning your device.
On the following screen, you can choose what content to recover. Select Message from the options and click on Next.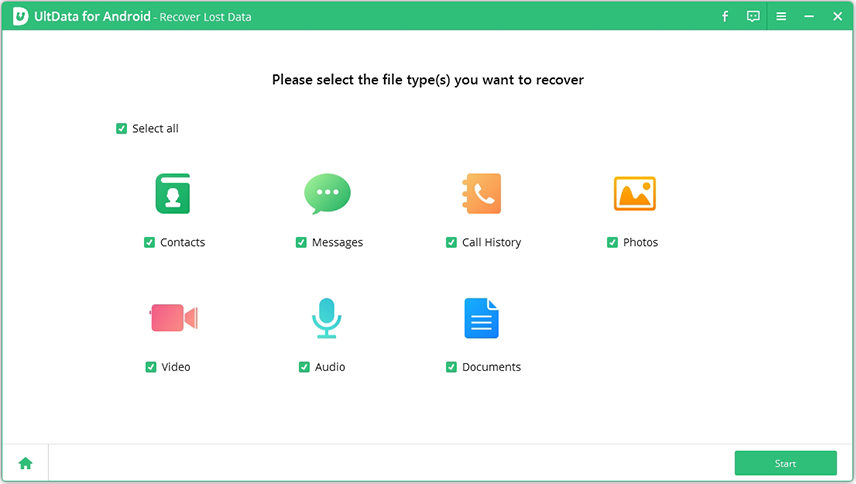 Wait while the software scans your device. Once that's done, select the messages you want to recover and click on Recover to recover them.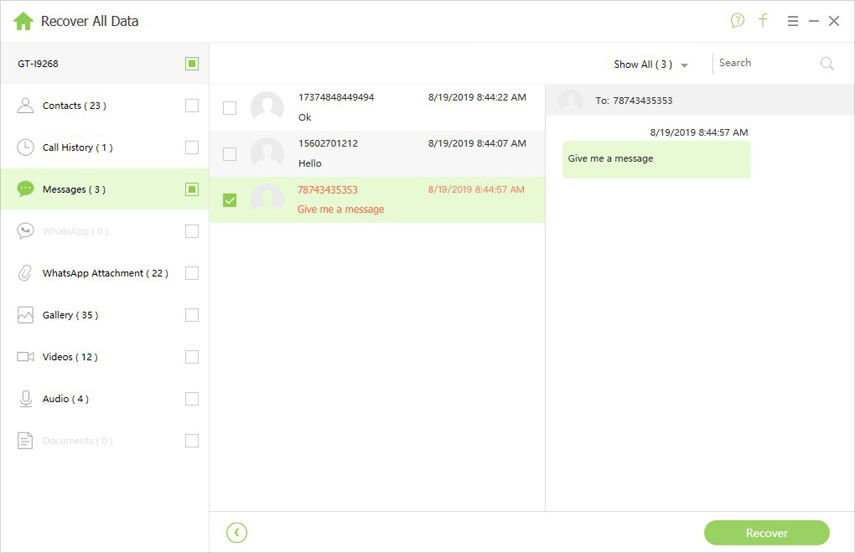 The messages you have selected will be restored on your Android device. So that was how to see deleted texts Android.
Sometimes, even after intentionally deleting messages, you may want to see deleted texts Android. Well, the guide above should help you do that and it also shows how you can recover your messages in addition to viewing them.