How to Unlock ATT Phone in 2023
by Anna Sherry Updated on 2022-01-24 / Update for Unlock iPhone
Basically, ATT stands for American Telephone & Telegraph, which is a popular multinational organization that offers telecommunication services. Headquartered in Texas, this conglomerate is the largest telecommunication company around the globe.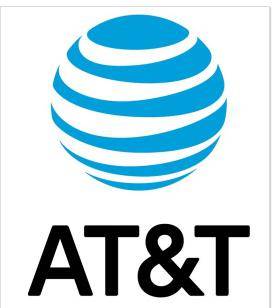 Part 1. How to Unlock An AT&T Phone Yourself
Most AT&T phones come with some restrictions. Hence, you may want to unlock your device to remove them. Luckily, you don't have to take your device to anyone as you can do everything on your own. To unlock an AT&T phone yourself, you should follow the steps below:
Visit www.att.com/deviceunlock to start the process
On the site, you will see a couple of options. Choose "Unlock your device". Then, you need to follow the prompts that you will see on the screen. You will be required to input your email or number during the process.
The next step is to check your text messages or email to get more instructions on unlocking your AT&T phone yourself. If the message is not found in your email, don't forget to check the spam folder.
Also, you can visit www.att.com/deviceunlock/status and follow the instructions.
The approval is usually done in some minutes, but it can be delayed for as much as 48 hours in some situations. Notably, you will be given a unique unlock code for getting rid of any restrictions on your ATT phone.
If your request has not been approved after 48 hours of submission, you should not hesitate to submit another one. However, it is important to understand that some devices are not eligible for this unlocking process. If your phone falls into the category of such ineligible devices, you need to consider other options that AT&T provides for people that want to use their devices without the lock restrictions.
Part 2. What to Do with An Unlocked Phone
Perhaps you are wondering why you need to go through various steps to unlock your smartphone. The truth is that an unlocked phone enables you to enjoy some amazing benefits that you cannot get from a locked smartphone. Some of these benefits are explained below.
Use during international travel
When your smartphone is already unlocked, it will be easier for you to swap it for a travel SIM card so that you can utilize local wireless networks in your new destination. With this, you don't have to roam your SIM or even pay for calls at the exorbitant international calling rates. Besides, you can go for an AT&T international day or monthly pass; hence, you can keep and utilize your existing SIM anywhere you go around the world.
Switch carriers
If your AT&T phone is still locked, you will have to stick to the carrier that is already on the device. However, unlocking an AT&T device allows you to switch from one carrier to another one you like. Switching carriers can play a key role in helping you to save lots of money on a new smartphone.
Nonetheless, you should note network providers do not use the same cellular technology. While some networks are using CDMA technology, others rely on GSM technology. You should note that you can only switch between network providers that are using similar technology. So, you must ensure your current carrier uses the same technology as the one you want to switch to.
Tip: How to Unlock ATT Phone without the Passcode or Face
Is your ATT phone locked and you don't have access to its passcode or Face ID? Have you forgotten the passcode of your ATT phone? Is your ATT phone's screen broken and unable to input the passcode correctly? Whatever the problem is, you will be locked out of your phone until you find a solution. Unfortunately, the method described above cannot solve the problem but you can count on Tenorshare 4uKey.
This easy-to-use tool has been created for unlocking different phones without using any passcode. It can be used for unlocking Touch ID, Face ID, alphanumeric passcode, 4-digit passcode, as well as 6-digit passcode.
Are you ready to unlock your ATT phone without a passcode or Face ID? Here are detailed steps for using Tenorshare 4uKey to unlock your device.
Download, install and launch Tenorshare 4uKey. On the main interface of the tool, click "Start" to proceed to the next step.

Connect your ATT phone to the computer. Tenorshare 4uKey will detect your phone automatically. On the main interface, just hit the "Start" tab to continue.

Once your phone is detected by the program, you will get a prompt about downloading the latest firmware file. Select a save path and then hit the "Download" option to continue.

After downloading the needed firmware package on your computer, you have to hit the "Start to Remove" button. This process will start getting rid of the passcode or Face ID on your phone.

Once the 4th step is done, you can rest assured that the passcode has been removed from your phone.
Having completed the process described above, you have successfully unlocked your ATT phone and there is no restriction on it again.
Remove Any Password in Minutes
Remove Apple ID or iCloud account on iPhone/iPad without password
Remove screen time passcode in 3 simple steps
Fix disabled iPhone/iPad without iTunes or iCloud