3 Best Cloud Storage Services 2023
by Jenefey Aaron Updated on 2021-12-30 / Update for iOS File Transfer
When it comes to cloud storage providers, there is a myriad of options to choose from. You can't always rely on your phone to safely store your pictures, videos and contacts since you can lose all your data when the phone gets lost. Backing up your stuff on a cloud is the best option. Here, we will introduce 3 best cloud storage services in 2018, just choose one after conducting a thorough cloud storage comparison of options that will fit your needs.
Part 1: 3 Cloud Storage Services
1. Dropbox
Dropbox is popular among cloud storage services for backup in 2018 because of its ease of use and signing up. All you need is an email address and a password to get you started. Dropbox, however, has very little basic storage space which starts at 2 GB for free accounts. You can increase the storage space to 16GB for free by referring friends to the service by just sharing your Dropbox link on social media. This is the furthest a free account can go. You can use the Dropbox app on PC, Android, iOS and Mac and through the web where you can share files using a Dropbox link to non-users.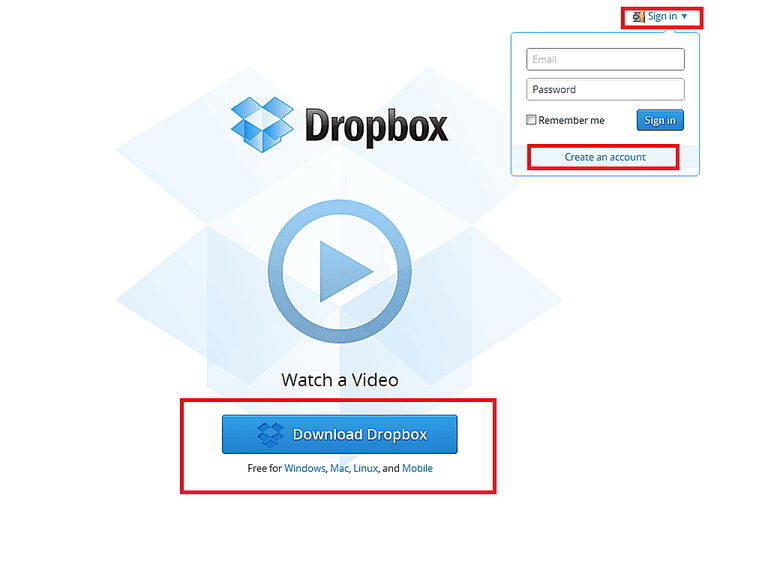 Those with bigger storage needs can subscribe to Dropbox Business which allows you to share the account for business purposes. Each user has unlimited storage space on their account. Dropbox Business starts at $12.50 per month. Alternatively, you can sign up for Dropbox Plus which gives you 1 TB storage space or only $10 per month. Dropbox also has amazing file recovery features for lost data.
2. Mega
This New Zealand based service Mega is the best cloud storage tier package offering 50 GB for free. It ranks top among heavyweight cloud storage services due to its awesome functionality. The interface for instance uses a drag and drop functionality for simplicity.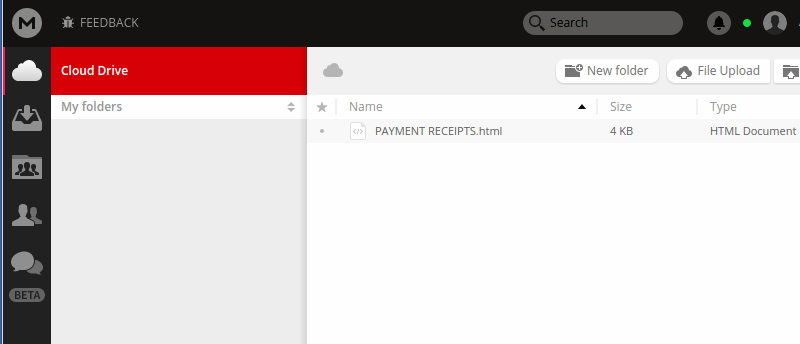 As for security, Mega insists that the data stored in their cloud is first encrypted on your device before being stored in their servers. This prevents interception by malicious people as evidenced by the source code that Mega released. Mega's mobile app allows users to easily upload photos and files and sync clients with PC and other desktops. You can increase storage space to 200 GB by paying a monthly subscription of $6.
3. iCloud
Apple users are familiar with the cloud storage apps for iphone, iCloud where you can back up your iPhone, iPod, iPad and Mac. The free package allows you to use 5GB of storage although you can increase the limit from their affordable packages. You can get 50 GB cloud storage for $0.99 per month or pay $3.99 monthly for 200 GB which is fairly priced compared to Dropbox and Mega. Backing up your iPhone usually needs more than 5GB and your cloud account will quickly fill up.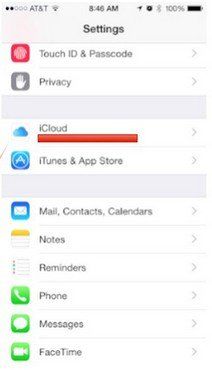 Part 2: Manage iCloud Backups with iCareFone
If you are using a free iCloud account to backup your iPhone, the 5 GB storage space might not be enough especially for 16GB + models. You can transfer old iPhone backups to your PC to free up some space. Tenorshare iCareFone is a smart storage manager for iOS devices which gets you more storage and helps manage backups. You can select the files you want to backup and save time, delete old backups and restore data in case data gets lost. Let's explore how this app works;
Step 1: Download and install iCareFone to your computer.
Step 2: Start "iCareFone" and connect your iOS device using a USB cable. After the connection is successful your phone details will be displayed. Click the icon named "Backup & Restore".
Step 3: Select the data types you want to backup from the checklist and click the "Backup" button to commence the backup process.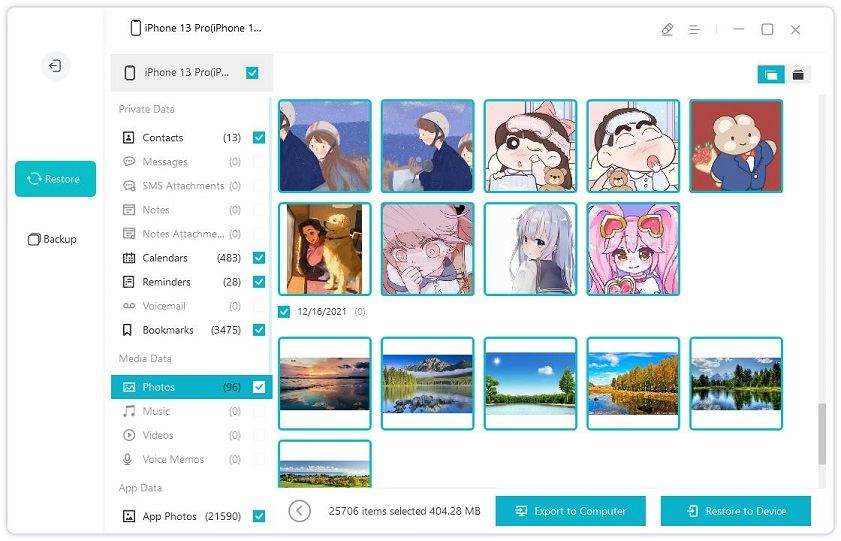 Step 4: Wait for the backup process to complete. Upon finishing, click on "Export to PC" if you want to save them on the computer and save storage space. "Restore to device" will use the data types you selected and back them up on your device.
Conclusion:
Choosing a cloud storage option will greatly depend on your needs. If, for instance you only want to save office documents, resumes and written assignments, Dropbox's free 2 GB will be enough. Apple device users can benefit from iCloud although the free 5GB is not always enough to backup contacts, photos, videos etc. However, you can transfer old backups to a Mac or Windows PC hard drive to free up storage space. Mega on the other hand is for heavy storage needs and can also be used to backup your phone data using the mobile app.