Quickly & Easily to Fix Photos not Syncing to iPad 
by Anna Sherry Updated on 2022-11-02 / Update for iPad Data
Photos are one of our most important data, so many people will choose to sync them between devices. For Apple users, sync iCloud photos between iPhone and iPad are very normal, which means users can access the same iPhone photos on iPad.
However, sometimes problems arise when iPad photos not syncing with iPhone, which may disturb your ongoing routine. There are various factors behind it and also lots of solutions you can adopt. We will offer you 5 easy solutions and help you to find the reason that caused iPad iCloud photos not syncing.
Part 1: 5 Solutions to Fix Photos not Syncing to iPad
This part gives you 5 ways to fix iCloud photos not syncing to iPad. Without any third-party tool, they are100% secure and helpful. You can try them right now
iPhone photos are syncing via iCloud. So if you didn't turn on the iCloud photos option, iPad iCloud photos not syncing will happen. Follow the steps to check whether you've opened iCloud Photos.
Go to setting and tap on your Apple ID account.
Then open iCloud and tap Photos.

Now you'll see the iCloud Photos option. Turn on it.
Solution 2: Enable Internet Connection
Before trying the following solutions, you need to ensure your iPhone and iPad are connecting to an available network. Network issue is always the most common reason why iPad iPhone photos not syncing.
Go to device settings and scroll down to find Photos.
Then open Apps Using WLAN & Cellular.
Here we can see your data is used for which App, and we tap on Setting.

To allow Settings to use both WLAN and Cellular Data.
Solution 3: Sign in with the Same Apple ID
Sometimes you don't even realize you've logged into 2 different Apple IDs, which will surely cause your photos on iPad not syncing with iPhone because there is no connection between the Apple accounts of these two devices.
Open Settings on your iPhone and tap your profile.
Then you'll see your Apple ID below the picture.

Then do the same on your iPad to check if they are the same account. If not, sign out one and sign in to the account in which your wanted photos are.
If you've tried all the solutions above but failed, then your iPhone photos not syncing to iPad may be caused by insufficient iCloud storage. You can Clear or buy some iCloud storage. To clear or buy iCloud storage:
Go to setting on your iPad and then tap on iCloud.

Now you can see there's a bar to show your Cloud storage, you can tap on Manage Storage to delete some documents and data, which will enlarge your iCloud storage.

If you want to buy more iCloud storage, you can tap on Upgrade in Manage Storage interface.

There are 3 paid choices for you. If you subscribe to the storage plan, Apple will charge for the storage every month, but you can cancel the storage subscription at any time.
Part 2: Reasons Behind Photos not Syncing to iPad
If you want to know why iPhone photos not syncing to iPad, then this part is for you. Knowing the reasons behind it can help us prevent this problem before it happens.
Reason 1: iCloud Photos Been Shut Down
iCloud is a cloud-based storage service offered by Apple company, which is just like other cloud-based storage services such as Google Drive and OneDrive. But the difference is iCloud is only for Apple devices users and it comes with your apple devices by default, but Google Drive and OneDrive can be used by everyone.
iCloud Photos choice is not turning on by default. Whether to turn it on or off is decided by the users. To turn on it, you can sync your data(photos included) from one Apple device to another. But if you turn off it, the sync will stop, so it will cause iPhone and iPad not syncing Photos.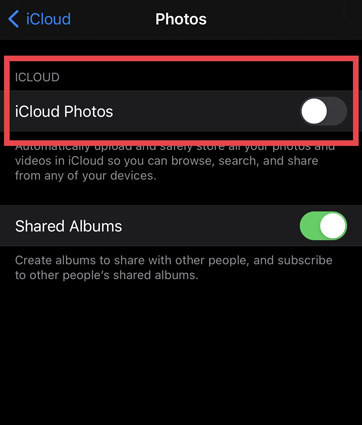 Reason 2: Different Apple ID
Different Apple IDs can cause iPhone and iPad photos not syncing. This reason is easy to understand. All your data is synced to your Apple ID, so it is just like the hub to connect your different Apple devices. If you signed in with 2 different Apple IDs, the data synced in the 2 Apple IDs is not the same of course. It's better to use one Apple ID among your different Apple devices, which is easier to manage your data.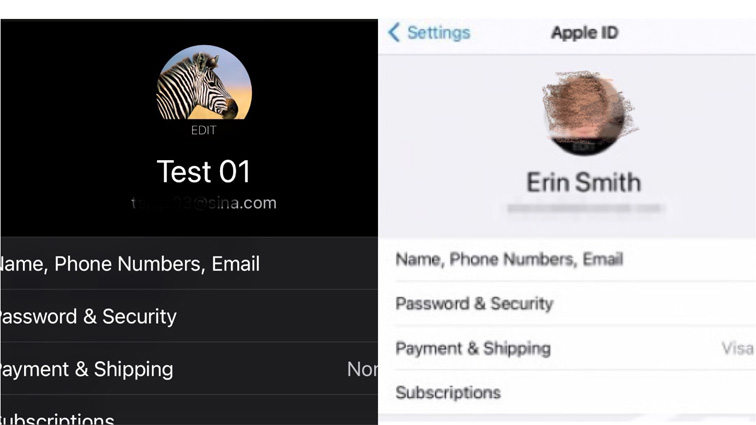 Reason 3: Inappropriate Internet Settings
Sync data needs a strong and stable internet connection, without which iPad and iPhone photos not syncing may occur. Actually many users don't know how to set internet connections. Solution 2 in part 1 is detailed instructions for internet settings. We recommend you to connect a WIFI than using cellular data, for photos take up a lot of memory and require a relatively fast internet speed.
Reason 4: Insufficient iCloud Storage
If you are a photography enthusiast, then you may be familiar with this reason. iCloud offers 5GB free storage for every Apple ID and if it will send you a notification when it is full. Insufficient iCloud storage will directly cause photos not syncing between iPhone and iPad. We recommend you clear your iCloud storage regularly.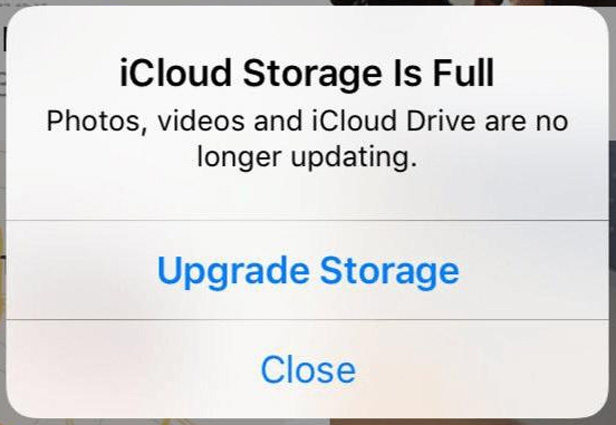 Extra Tip: Transfer Photos to iPad via Tenorshare iCareFone
If your iPhone photos not syncing to iPad, but don't have time to check the reasons and try those solutions, then you can directly use Tenorshare iCareFone to transfer your iPhone photos to iPad easily.
iCareFone is a professional iOS backup tool designed by Tenorshare, which is a great company focusing on offering iOS solutions. You can use iCareFone to back up your photos and then restore them to your iPad for free! Try it!
Firstly, download and launch iCareFone on computer. Then connect your iPhone to Computer via USB. Remember to unlock your iPhone to trust the computer.

After successful connection, select Backup & Restore from the top menu.

Then select the files we want to transfer to iPad, here we select photos, and then click backup.

Then your backup is completed. Plug out iPhone and connect iPad to computer via USB. And View backup and then choose Restore to Device.

Now your Photos are transferred successfully to iPad.
Conclusion
We understand it is annoying if you want to get photos on iPad but find it is not synced with your iPhone. If you're not in a hurry to use the photos, you can try the solutions we listed in part 1 and read the reasons in part 2. However, if your immediate priority right now is to use the photos on iPad, you can use iCareFone to transfer your iPhone photos to iPad right now!