Android File Transfer on Windows PC
by Jenefey Aaron Updated on 2022-12-07 / Update for Android Data
Android File Transfer is often the talk of the town when it comes to transferring data from your Android device to your PC (especially for Mac computers). Though, the Android File Transfer was originally for establishing connection between Android devices and Mac computer for transferring data. But today we have cullated the complete information on Android File Transfers on Windows computers. Let's explore.
What is Android File Transfer on Windows
While wondering about transferring your data, Android file transfer on Windows is the first thing that comes into your mind. This method can transfer files between Android device and your computer through a USB cable. Photos, music, videos and plenty other files get transferred between your phone or tablet and computer via this method. Though, it is a good way for data backup and transfer Android data to your computer, there are certain restrictions limiting its efficiency when you opt to use a Mac device. These shortfalls sometimes force you to switch to another suitable alternative, to prevent an incomplete data transfer or backup. To avoid that Google has an app called Android File Transfer, which can connect an Android device to a Mac computer and allow data transfer too.
How to use Android File Transfer for Windows 10/XP/8/7
Android file transfer for Windows 10 might not fail, but here are the situations where it might for both Mac/Windows PCs –
If you have disabled, the Android mobile/tablet detection or haven't installed the driver software.
You have a defective USB cable or the port is in responsive.
You have an ulder Android OS version or the Android File Transfer which are incompatible with each other.
If Samsung Kies or Smart Switch is installed on your PC.
Here comes the detailed procedure for using Android File Transfer on Windows 7/8/10 –
First of all, there is no need to download Android File Transfer for Windows. This app is to enable connectivity and data transfer between a Mac system and Android device. As Mac doesn't support plug and play with an Android device. So, you need to just connect your Android using a genuine USB cable to the computer.
Now, unlock the Android phone screen and go to the notification bar by swiping down the screen from the top. Tap on the 'USB connection' message over there once to open the USB options.
After that click on the 'Transfer Files/File Transfers' option from the list of options under USB. Now, the computer will detect your device just like a USB flash drive and read the internal and SD card memory as well.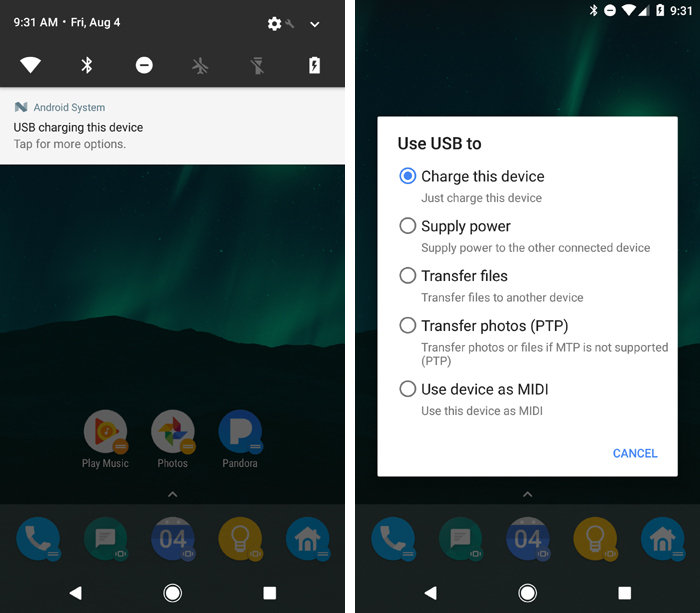 From the popup window on your screen or through the left side panel, you can enter the storage area of your Android phone and select the desired data to be transferred. Select the data and right-click > 'Copy' and then 'Paste' on your Windows computer's fulder. Alternatively, you can select the files and then drag and drop them on the destination fulder. Now, you are good to go!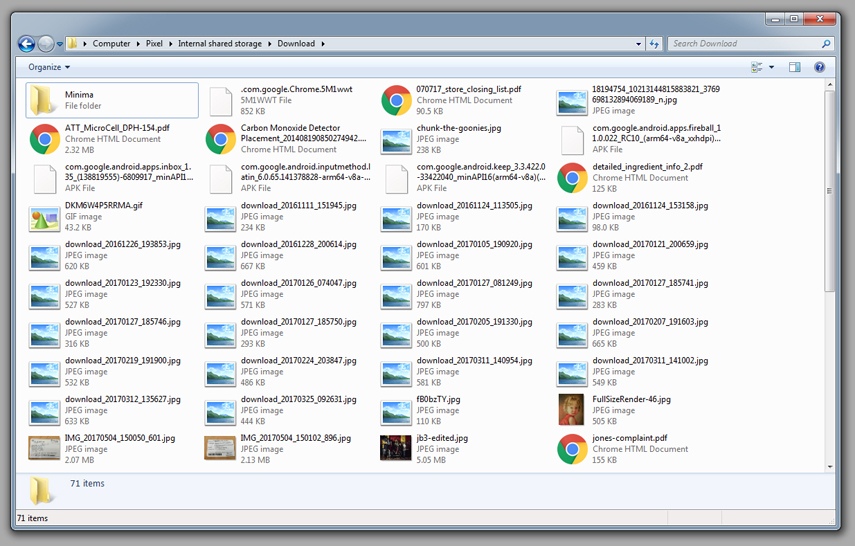 Tenorshare Phone Mirror
If you just want to check and view Android files on your Windows PC and are planning about mirroring Android to Windows 7/8/10/11, then you should explore tools like Tenorshare Phone Mirror. This software can also help you selectively migrate and copy files between device.
Here are the tips for Android screen mirroring and Android file transfer on Windows PC with Tenorshare Phone Mirror.
Download and start Phone Mirror on your Windows PC.

Connect Android to your computer with a USB cable. And enable USB Debugging in developer options on your phone.

Your Android screen will be automatically displayed right away. You can access any files you want.

To transfer files, download the Phone Mirror app on your phone then.

Tap on File Transfer. Select one of 6 file types, or click Phone Storage to find the files.

Use the left-click mouse button to long press and drag the files to desktop.
Conclusion
From the said article, we found that Android file transfer for Windows 10 is effective using the drag and drop method. But, when it comes to mirroring Android to PC and transferring files as well, then you can pick a trustworthy program like Tenorshare Phone Mirror.