What To Do If Your iPhone Unlock Passcode Has Expired
by Sophie Green Updated on 2021-10-18 / Update for Unlock iPhone
"My iPhone passcode has expired, what can I do to sort out this problem."
iPhone is currently one of the most popular mobile phone in the market. However, its functionality is a little bit complicated for first-time users. Although it has many exciting features, some people are confused about some of its settings. Not only beginners, but many people have complained about its features. For example, whenever you need to access the iPhone, it will ask you to set a passcode to protect all the data stored on the iPhone. Sometimes it starts showing an error that the passcode has expired. So, if your iPhone passcode has expired, you can use one of the following methods to unlock and access your phone content again.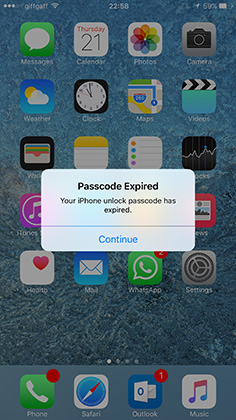 Part 1: Your iPhone Unlock Passcode has Expired? Here's How to Fix
If your iPhone unlock passcode has expired, there are a good number of ways in which you can sort out this issue. Have a look at some of the very easy ways that you can follow in order to unlock your iPhone.
Way 1: The Quickest Way to Fix iPhone Passcode Expired Disable
Force restart your iPhone is one of the most common ways for resolving common issues on your iPhone, such as, your iPhone unlock passcode has expired. The way about how to restart iPhone totally depends upon the iPhone model you are using. Follow the below mentioned steps if your iPhone unlock passcode has expired.
Step 1: Press the Volume Up button and release it.
Step 2: Press the Volume Down button and release it.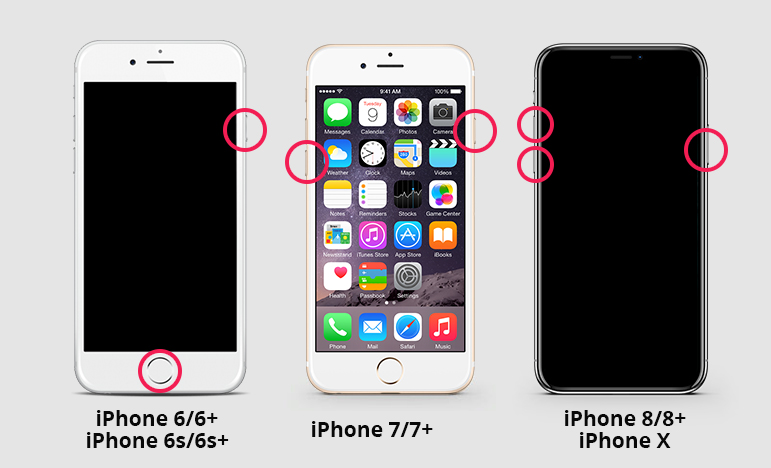 Maybe the passcode expired error is just temporary error and a force restart can sort it out.
Way 2: Update Your Device to The Latest Version of iOS 15
There are two ways of updating your device to the latest version of iOS. One out of these requires the passcode and the other one is done using the iTunes. Here are the steps that you need to follow to update your device to solve the problem of passcode expired your iPhone unlock passcode has expired.
Step 1: With the help of a USB Cable connect your iPhone to a computer.
Step 2: Generally, iTunes pops up naturally when you connect your iPhone to the computer. However, if it doesn't, open iTunes.
Step 3: On the top of the window, you are going to spot your device's icon. Click on that. This might take a moment to appear.
Step 4: Once done, click on the option 'Back up Now'. Before you start the updating process, it is recommended that you create a backup first.
Step 5: After that, click on 'Check for Update' option.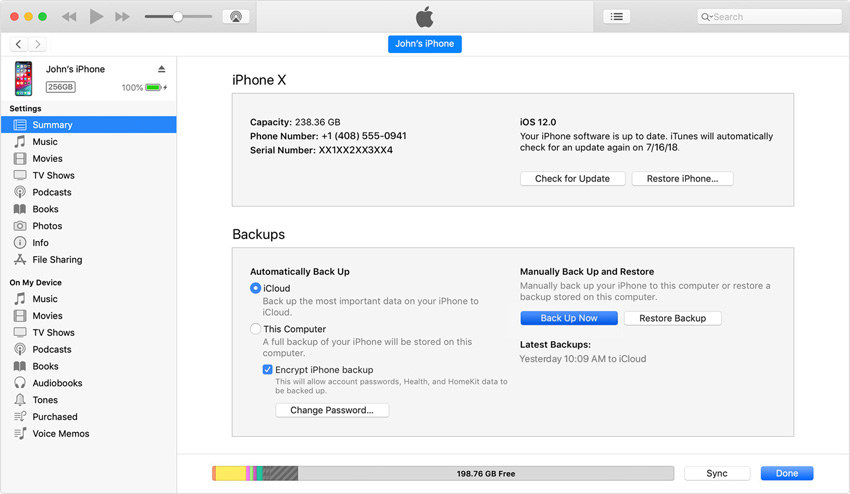 Step 6: Ultimately click on 'Download and Update' option.
Step 7: Once the update is installed, complete the process by signing in with the help of your Apple ID.
After this try unlocking your iPhone and check if the passcode expired error persists.
Way 3: Erase iPhone with iCloud
You can make use of iCloud in order to reset your device and change the passcode if in case your iPhone passcode expired your iPhone unlock passcode has expired. But this can be done only if you have enabled Find my iPhone on iCloud. Have a look at the steps you need to follow in order to change your device's passcode when password expired your iPhone unlock passcode has expired.
Step 1. Use another device go to www.icloud.com and use your Apple ID to log in.
Step 2. Click on 'All Devices' option.
Step 3. Click on the device for which you want to change the passcode.
Step 4. Click on the "Erase" option.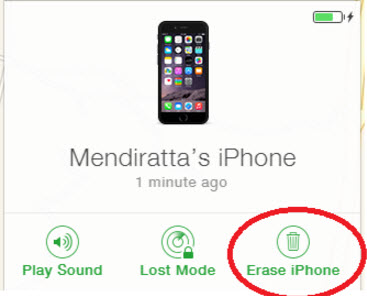 Step 5. All the settings on your device including the password would get erased; you can then set a new passcode by going to the "Settings" option on your iPhone.
This should be done as a last resort as you would have to erase the entire data and settings on your device.
Way 4: Change The Passcode in Your Device
If you have forgotten the passcode for your iPhone, Tenorshare 4uKey software can prove as a saviour! It helps you out in unlocking your iPhone passcode as well as the Apple ID in just a few steps. It is a very effective software and is recommended by many. Read on the following steps to make use of this amazing software for resetting your passcode in case your iPhone unlock passcode has expired.
Firstly, you need to install the tool in your laptop, computer or Mac. In order to get started, select "Unlock Lock Screen Passcode".

The moment you connect the computer with your iPhone, it will be detected automatically by the software. Choose 'Start' option.

In this step, you are going to download the latest firmware package. Click on 'Download' option.

Click on 'Start Unlock' option to begin the unlock.

When the password removal procedure is successful, you would be notified.
You can now set everything new in your iPhone including the passcode.
Video Guide: Using 4ukey to Fix iPhone Unlock Passcode Has Expired
Part 2: When Do You Need to Enter iPhone Unlock Passcode
iPhone passcode is mandatory for ensuring the security of the data that you have stored safely in your iPhone. Not just for the security, it is also required to authenticate various other functions and some of these include:
1. Changing The General Settings
A passcode is used to change the general settings of your iPhone. Every functionality of your iPhone is primarily managed in the settings section of this device. This ensures that only you can change these settings on your iPhone.
2. Unlocking Your Phone
iPhone passwords are majorly used for unlocking your iPhone. If you have set up a lock on your phone in the form of a passcode, you can be sure that nobody except you would be able to access the contents of your phone.
3. Making a Backup of Your iPhone
Regular backup is necessity for any device to avoide accidentally losing any important data on your iPhone. When you are going to backup and restore data, your iPhone may ask you to enter the passcode.
Conclusion:
It is pretty common when your get locked out of your iPhone due to the passcode getting expired. You can use any of the above mentioned solutions if you ever land in such a situation where your iPhone unlock passcode has expired message appears. Although all the above methods are pretty effective, the best way to get out of this situation is by using Tenorshare 4uKey. This is a pretty efficient tool using which you can remove the passcode on your iPhone, unlock it and then set a new passcode easily without any hassle. This is why this is a highly recommended tool in such situations.