Top 2 Ways to Open Word 2003 Files on a Mac
by Jenefey Aaron Updated on 2019-07-25 / Update for OS X
The Microsoft Office suite is a really great suite that contains an app for each of your business needs. It has a word processor, a spreadsheet creator, and a presentation maker so that you can get all of your business tasks done under one roof.
While that's the upside of the Microsoft Office suite, there's a downside to it as well. Not everyone in this world uses this office suite and if you create a document in any of the apps available in this suite and send it to someone who doesn't use this suite, they will have issues accessing the content of the document.
This usually happens when you send a Word file from your Windows PC over to a Mac user who doesn't use office suite. Most Mac users prefer to use the Apple's own office suite that contains all the alternatives to Microsoft suite. When you do that, the person on the receiving end can't view the file, unless, of course, he or she gets a copy of Microsoft Office which is highly unlikely to happen if it's the matter of just a single file.
However, all hope is not lost. There are still a few ways one can open a Word 2003 file on a Mac and that too without using Microsoft Office. Here we show you the top two ways to open Word 2003 files on a Mac machine including macOS Sierra.
Open Word 2003 Files on a Mac using the Pages app
If you've been creating documents on your Mac for some time, you'd know that your Mac has a built-in word processor called Pages. And fortunately, it can also be used to open and view the Word 2003 files.
The first thing you need to do to open a Word 2003 file on a Mac is to launch the Pages app.
When it launches, click on the Open button and select the Word file you wish to open.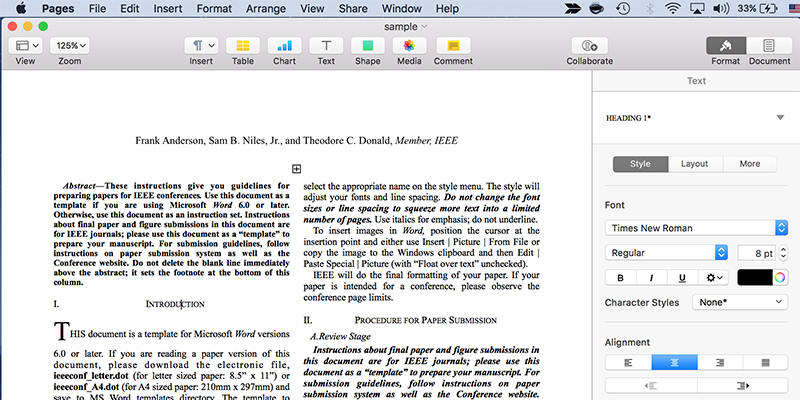 Within a few seconds, you will see that the file now has opened in the Pages app and you are able to see its content without any compatibility issues. Not only can you see the content but you can also edit it as if it was a native Pages document.
Use OpenOffice to Open Word 2003 Files on a Mac
If you see any issues with accessing Word files in the Pages app, you'll want to use another app to access the contents of the Word file. Fortunately, there is another office suite that is compatible with Microsoft Office files and is able to show you contents of such files on your Mac.
Head over to the OpenOffice website and download the suite to your Mac. Install the suite and then open the Writer app from the suite that handles word processing tasks. When it opens, click on the File menu and select Open and then open the Word 2003 file you wanted to access.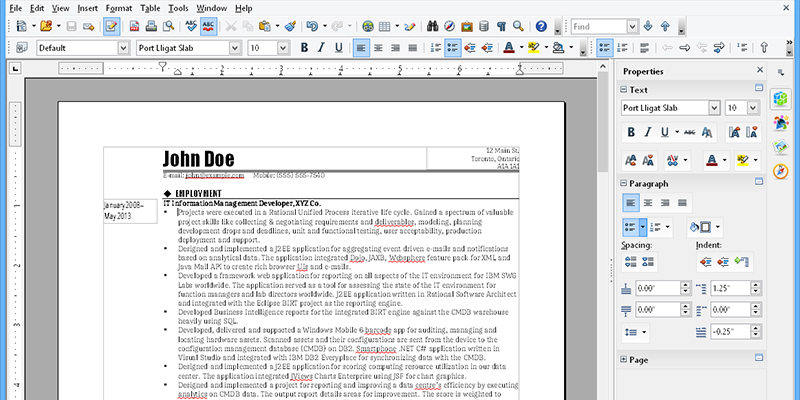 You should see that the file opens without any issues and you are able to see its content just like how you would do in the actual Word app.
Another way for you to be able to access the Word 2003 files content is to ask the owner of the document to export the document as PDF and then send it over to you. This way, you can use a word to PDF converter to convert your word file into a PDF file in simple ways.
So, the above guide has taught you how you can open Word 2003 files on a Mac and also how you can remove passwords from PDF files on your Mac. We hope both of these will be useful to you.