[SOLVED] What Is the Best Free Mac Cleaner?
by Anna Sherry Updated on 2020-09-07 / Update for Mac OS
What is the best free Mac cleaner? It is a question often asked by users who have been using a Mac for quite a long time and are looking for a utility to clean their system up. If you also find your Mac's performance to be sluggish, cleaning it up with a good Mac cleaner will resolve your issue and let you get the most performance out of your sturdy Mac machine.
If you perform a quick search on Google for best Mac cleaner free, you will come across dozens of apps to choose from. However, you should be cautious that not all of those apps do what they claim to be doing. Many of those advertise features like they clean up your entire system in a single-click or so but that is often not the case.
To help you out, we have put together this guide that tells you about some of the best apps you can use to clean up your Mac.
Part 1. What You Should Consider When Choose a Mac Cleaner
When you choose a cleaner app for your Mac, there are a few things you should keep in your mind. These things are actually the criteria that defines whether an app is worth obtaining for your Mac machine.
1. Efficiency
The first thing that a good cleaner should have is efficiency. Here are some aspects you should consider.
Does this app launch automatically on startup?
Does it let you schedule automatic maintenance?
How deep is the scan?
Can you review the items before deleting them?
Can you exclude any items from scan results?
Does it support the new Apple File System (APFS)?
2. Safety
Another thing to look for in a Mac cleaner is how safe it is to use it. You must make sure it does not corrupt your hard drive and also does not steal any of your information from your Mac.
Does this app corrupt your Mac's hard drive?
Does this app steal your personal information?
If the app you are considering does not meet this requirement, you should let it go and move onto a better one.
3. Price
The third criteria to look for is the price of the app. It could be a free app that you are looking at but does it really do what it should do?
Is this app free?
Is this app worth the cost?
Sometimes it is worth spending money on a good cleaner app but again the cleaner must meet the above criteria or you end-up losing your money.
Part 2. Top 5 Free Cleaner for Mac - 2019
If you have not been able to find an app that fits into the above criteria, the following list of some of the best free cleaner for Mac should help you out. It lists out some of the good cleaners you can use to clean junk stuff on your Mac machine.
1. Dr. Cleaner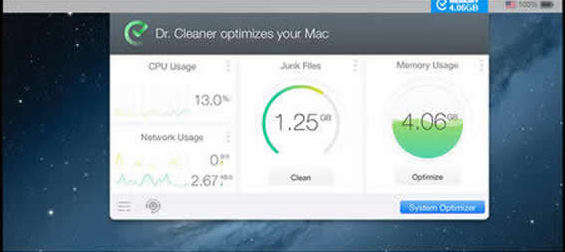 When it comes to cleaning Mac machines, Dr. Cleaner is a great choice. It comes with a number of features including the cleanup feature that allows you to get rid of unwanted items from your Mac easily.
Be able to optimize memory, clean Disk and monitor System
View real-time network usage and CPU usage in the menu bar
1-click to reclaim memory from closed Apps
Clean temporary files, incl. logs, mail caches, iTunes and iOS temporary files, etc.
1-click scan of big files (customizable size from 10 MB and above)
Keep your Mac optimized for the best performance
2. CCleaner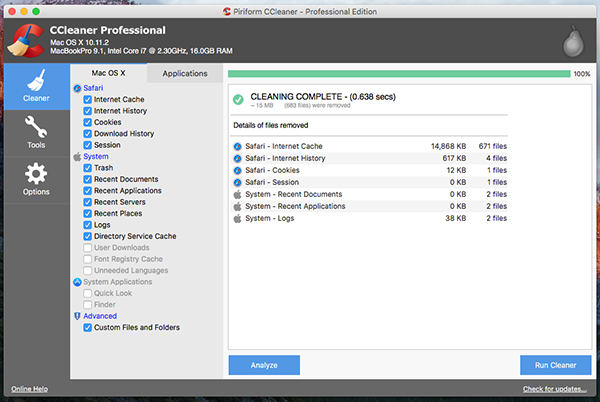 CCleaner has been in the market for quite a long time and it has helped numerous users clean their Mac of any junk and unwanted files. It works on both Mac as well as Windows PCs.
1 click to remove junk and unused files.
Clear up your recycle bin, temporary files and folders, broken permissions and more.
Erass your browser search history and cookies
Customise what you want cleaned and choose which cookies to keep or delete.
Real-time Monitoring
3. MacClean 3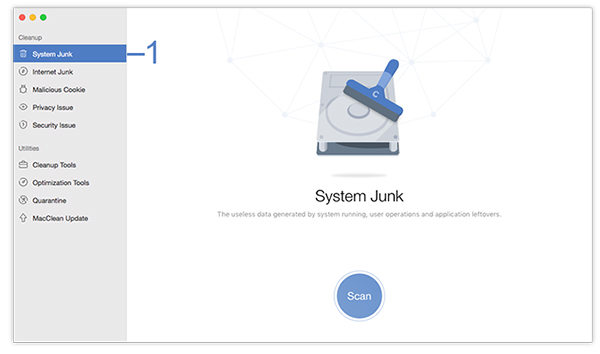 MacClean 3 is preferred by the users who want a straightforward and an easy way to get rid of unwanted files from their Macs. This app lets you do just that without any hassle.
Completely remove all unused, developer-oriented, and extraneous junks out of your Mac
Clear up aches, cookies and session files to protect from online privacy threats.
Erase your trace of recently opened apps, documents, file folders and web servers you have been connected with.
keep your Mac away from Malware, Trojan, Spyware, Worms, Scareware, AdWare and viruses.
Easy to use.
4. OnyX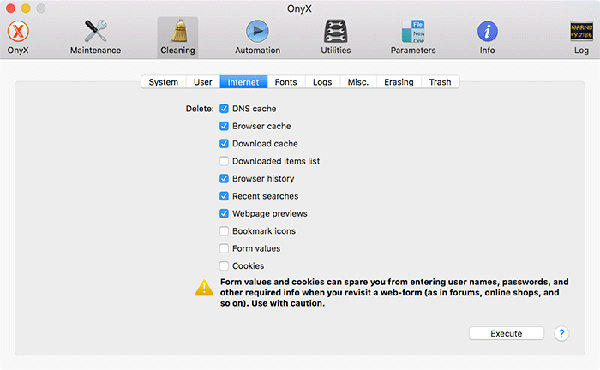 In addition to being one of the best free Mac disk cleaner, OnyX lets you perform many other tasks as well on your Mac machine.
Verify the structure of the file system on the start-up volume
Repair disk permissions
Configure certain parameters hidden from the system and from certain applications
Delete system cache files, large log files and erase trash or specific files securely.
Let you automate routine tasks you may use Onyx for
Easy access to many hidden Mac features
5. AppCleaner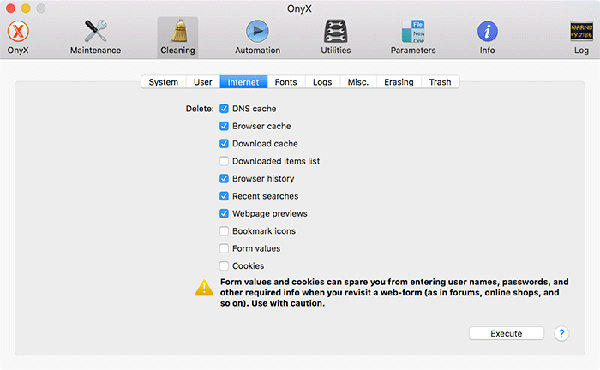 AppCleaner is actually an app uninstaller for Mac machines. It lets you list out your installed apps and then helps you remove the apps you do not want along with their associated files from your Mac.
Uninstall an app along with all of its associated files
Remove such app-related junk as Caches, Logs, Diagnostic reports, Libraries.
SmartDelete option, which works when you simply drag the application to Trash
Offers advanced preferences that safeguards important apps from accidental deletion
Simple to install and use
Bonus Tips: The Best Mac Data Recovery Software 2019
While most cleaning apps ensure they do not delete your important files, some of them do end-up deleting the files that you wanted to keep. If this has happened to you, you might want to use a data recovery software to recover your files.
Enter Tenorshare 4DDiG for Mac Data Recovery, the only software that you will need to recover any kind of files from your Mac. It supports a number of file formats and provides a quick and easy way to restore your files.
Step 1 Download and launch the software on your Mac. Select your hard drive and click on Scan.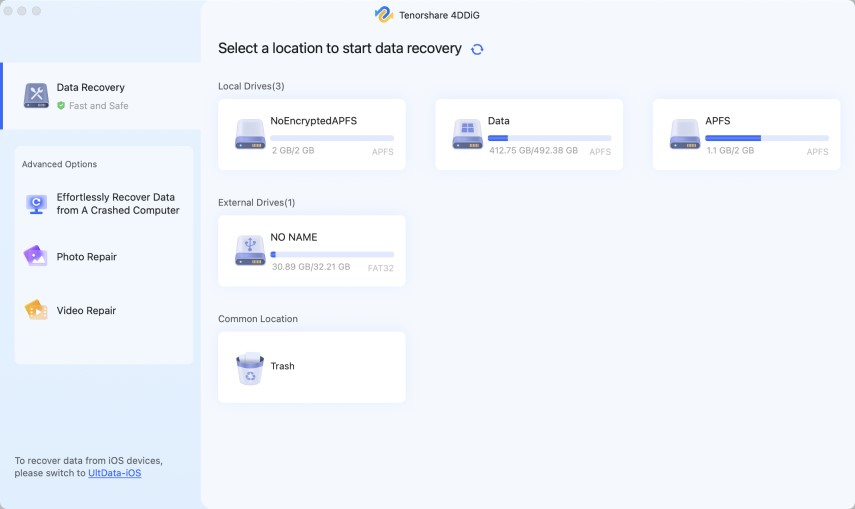 Step 2 Preview your files, select the ones you want to recover, and click on Recover.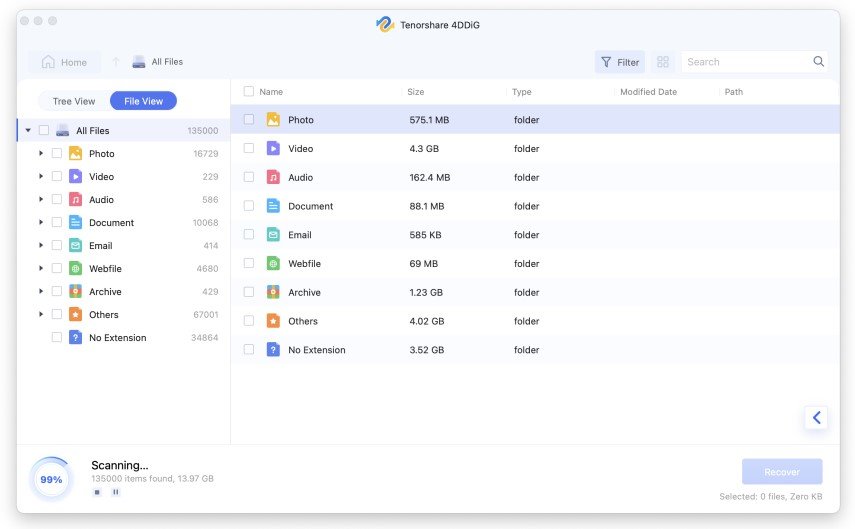 Step 3 Select a folder to save your recovered files in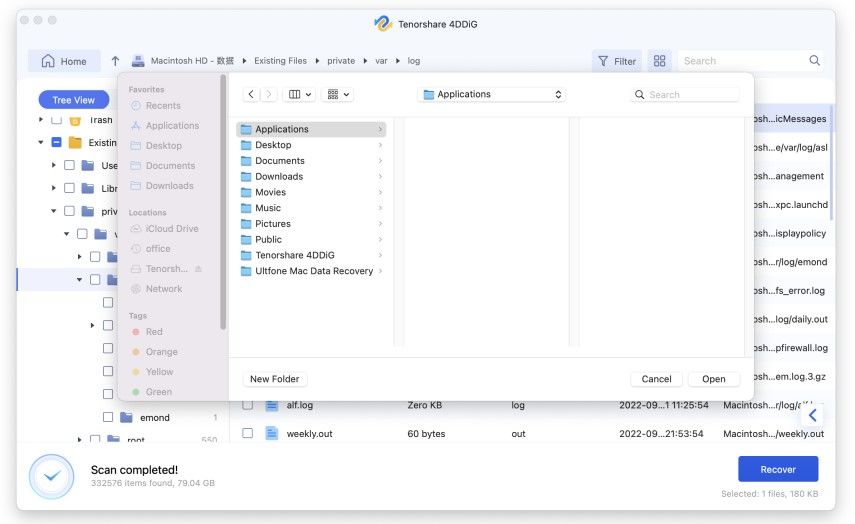 That is all you need to do to recover your lost files.
Sum Up
If you are wondering what is the best free Mac cleaner, the above post offers some of the best ones you can use to clean your Mac of any junk stuff with minimum efforts. We hope it helps you out.