Effective Way to Transfer All Notes From iPhone to iCloud
by Jenefey Aaron Updated on 2022-12-29 / Update for iPhone Transfer
When it comes to backing up data on your iPhone or iPad etc., it makes a lot of sense to sync all types of data such as notes, contacts, texts, graphics etc.., to iCloud. It not only saves up everything but also gives the option to restore those backups anytime and anywhere. Saving up important notes to iCloud can make things a lot easier and safer too. So, how to move notes to iCloud? If that's what you are looking for, you are just at the right place. Here is a complete guide to moving your notes to iCloud if you are using iOS 9 and later.
How to Sync Notes from iPhone to iCloud?
How to sync notes to iCloud? First of all, we all know that there is an exclusive Notes app available in the Apple store. But unfortunately, it is only available in iOS 9 and later versions. Within the app, there are two sections: On My iPhone and iCloud. Here are the steps to follow:
Solution 1: Enabling Notes for iCloud: Auto-backup to iCloud
If you want to sync all your notes to iCloud, you just have to enable Notes for iCloud. Here are the steps to auto-backup your notes:
First, go to "Settings" on your iPhone.
Just select your profile or the Apple ID banner and then tap on iCloud.
Now, enter the details to sign in to iCloud (In case, you haven't signed in)
Just, enable or toggle the Notes sync in the iCloud list.
After that, just writer notes in the iCloud section of Notes app, then your notes will be synced to iCloud account.
This will ensure that all your new notes get automatically backed up to your iCloud. This also means you can get these backups on other compatible Apple devices whenever you want to.
Solution 2: Moving Local Notes from On My iPhone to iCloud: Manually Backup Local Notes
In the Notes app, there is another section termed as On My iPhone. This section basically comprises of the local notes on your device. These are notes that are stored completely locally. Here's how to move notes from On My iPhone to iCloud manually:
First, navigate to the folder/ folders under the On My iPhone section.
Now, tap on "Edit". You will find it near the upper right section of the display.
You will notice there are selection bubbles before each and every note present there. Select the notes you want to move to iCloud by tapping on the bubbles.
Now, just tap on "Move To". This will open a folder screen. Just select iCloud or a folder under iCloud and you are done.
Now you know how to copy notes from iPhone to iCloud. In case, you want to move a single note, just swipe left over the note and tap on "Move". This also gives you the option to delete the note as well.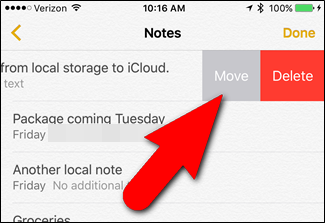 So, if you are wondering how to transfer my iPhone notes to iCloud, the above is a step by step solution to the same!
Extra Tip: Transfer Notes Between Two iOS Devices
If you want to transfer notes within minutes between 2 iOS devices, it is recommended that you go for Tenorshare iCareFone. It is a powerful tool that can take care of all types of data transfer software from iPhone to iPhone/iPad/iPod touch.
It allows you to copy everything from your existing phone and migrate to a brand new one without any data loss whatsoever. It can selectively transfer pictures, contacts, music, videos etc., between 2 iOS devices easily. It supports 1- click operation and clones your device effectively.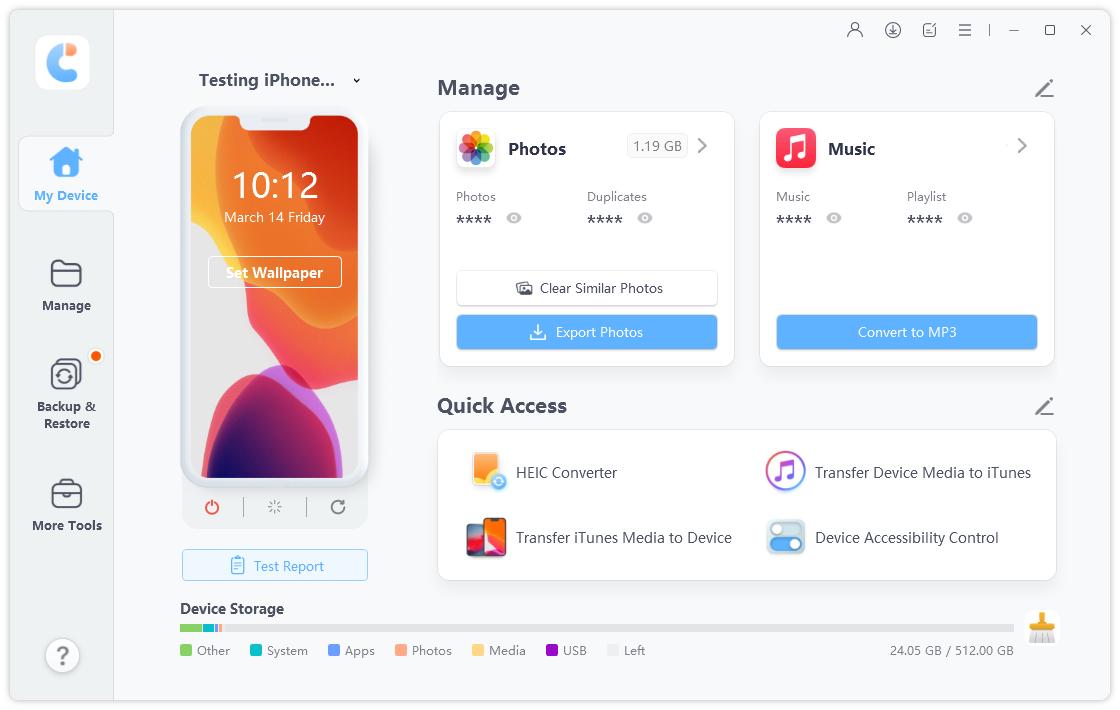 Conclusion
That' all about how to move notes from On My iPhone to iCloud with an auto backup way and a manual way. If you like this article, do share and comment below!