[Solved] 8 Ways to Fix iPhone Error 4013 and iTunes Error 4013
by Anna Sherry Updated on 2022-09-05 / Update for iPhone Problems
"Whenever I am trying to restore my iPhone with iTunes I am getting an error message. It is showing error 4013. It has been happening for a few days and I have no idea what to do next". -- From Apple discussion: https://support.apple.com/en-us/HT201444
The iPhone error 4013 is a very common problem. It is basically a communication problem that is stopping you from using iTunes. It is probably related to USB cables or USB ports but most of the time just refreshing the iOS can get the issue fixed. And in this article we are here with the solutions. Let's get started.
Part 1: When You Will Meet the Error Code - iPhone Error 4013
The error 4013 or specifically iTunes error 4013 is caused by hardware issues. The most common reasons are defective USB cable or USB port. So, this particular error message signifies the communication issue between your iOS device and iTunes. The iTunes error 4013 stops you from updating and even restoring your iPhone. This is a big problem but there are a few simple solutions available to fix it.
Part 2: How to Fix iPhone Problems "iPhone Error 4013" or "iTunes Error 4013"
One of the most effective ways to fix Apple error 4013 is to simply update the iOS on your iPhone. Just updating the iOS fixes a lot of issues on the iPhone including error 4013.
2.1 Update your iTunes to the Latest
You can update iTunes app, it is the usual method but you may face some complications because of iTunes error 4013. In that situation, you can use TunesCare to repair iTunes. Here are the details below:
Way 1: Update your iTunes Version with Traditional Way
For PC users
1. If you download your iTunes from Apple's website, below is the steps on how to update iTunes to newsest:
Open iTunes.
From the menu bar at the top of the iTunes window, choose "Help" > "Check for Updates".
Follow the prompts to install the latest version.

2. If you downloaded iTunes from the Microsoft Store, versions of iTunes from the Microsoft Store update automatically when new versions are released.
For Mac users:
1. With macOS 10.14 Mojave, iTunes comes bundled with macOS. To get the latest version of iTunes, update the software on your Mac: Go to Apple menu > "System Preferences", then click "Software Update".
2. If you can't update to macOS 10.14 Mojave, you might still be able to get some updates for iTunes (up to iTunes 12.8). Open the App Store on your Mac, then click "Updates" at the top of the App Store window. If any iTunes updates are available, click "Install".
Way 2: Update your iTunes Version with 1-Click
Tenorshare TunesCare is a program that's focuses on repair and the performance of iTunes. It is specifically designed to fix and repair iTunes and all its functions. So, if you are having problems to update with iTunes then you can use this program to fix it.
Step 1 Download and install it on your computer and then launch it. Select "Fix All iTunes issues" from the main interface.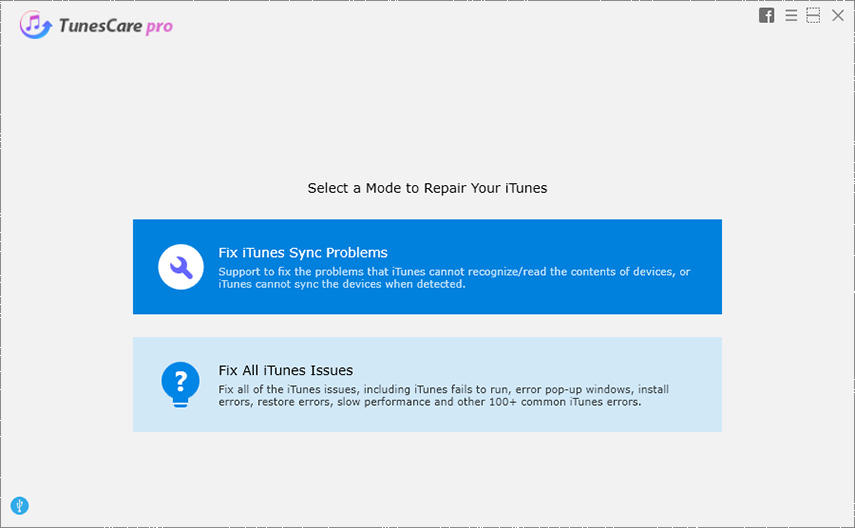 Step 2 In the following page click "Repair iTunes" and it will fix all the issues with the app.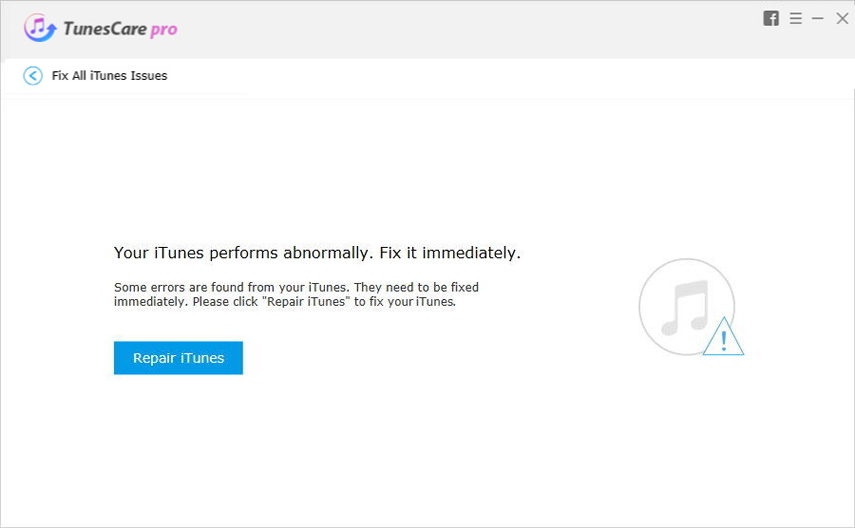 Step 3 Then download the drivers and wait a while for the procedure to complete. And TunesCare will tell you your iTunes has been fixed successfully.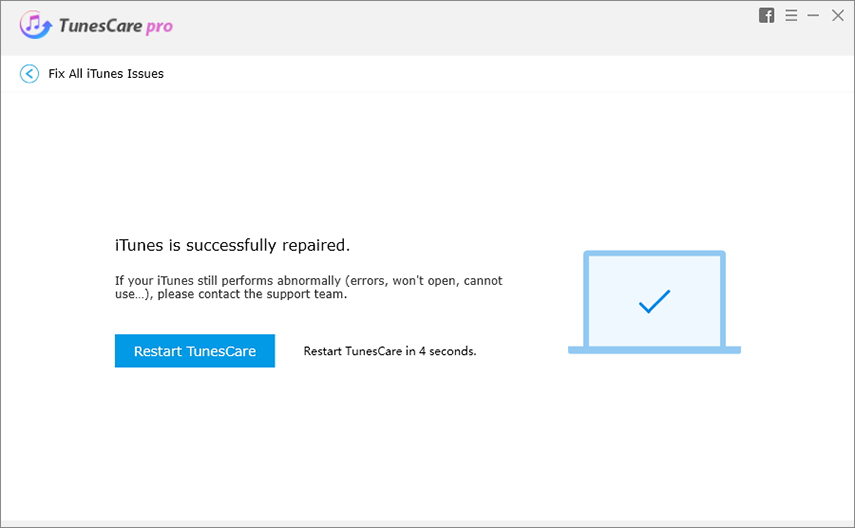 2.2 Fix iPhone Error 4013 or iTunes Error 4013 without Losing Data
There are several ways to fix iPhone error 4013 but all of them involve erasing all the data and settings form the device. Most of the iOS users are used to backing up data from their devices frequently but there are also some who don't usually backup the files and for them these solutions will be more devastating than the error itself.
So, we have a professional iOS repair tool called Tenorshare ReiBoot and using this program you will be able to fix the iOS device without compromising your files and it also has other modes and features. You can enter or exit Recovery Mode in a single-click with this program. It also has a Factory Reset option available. So, this is basically the most effective way for you recover the iPhone. Here's how to do it:
Let us know in comment section what do you think about this tool and what is the best feature that you liked about this tool?
Step 1 Get ReiBoot and run it on your computer. Then connect your target iPhone with error 4013 with the help of a USB cord. Now tap "Repair Operating System" from the main interface.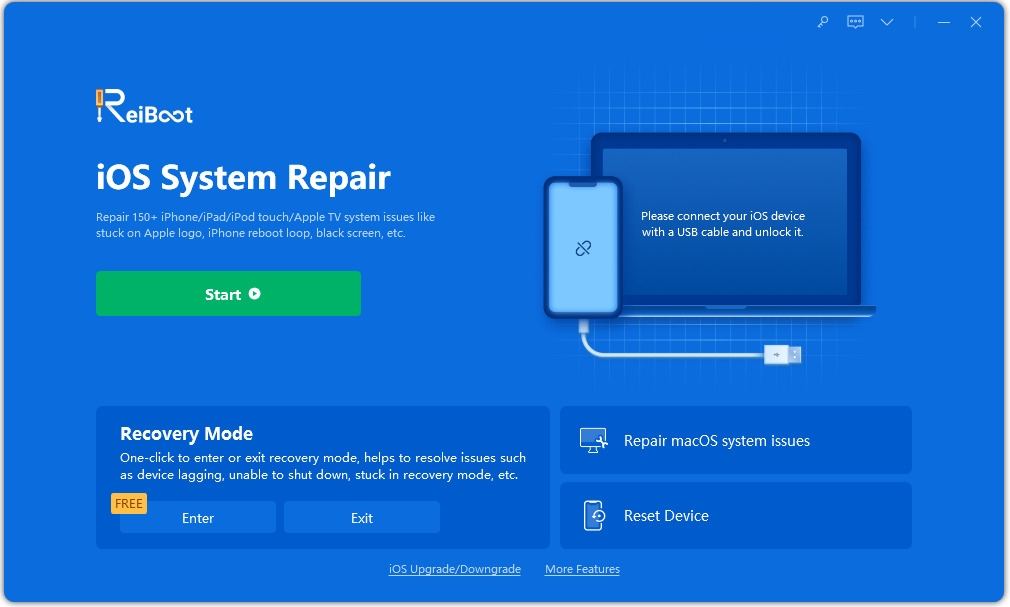 Step 2 On the next windows tap "Start Repair".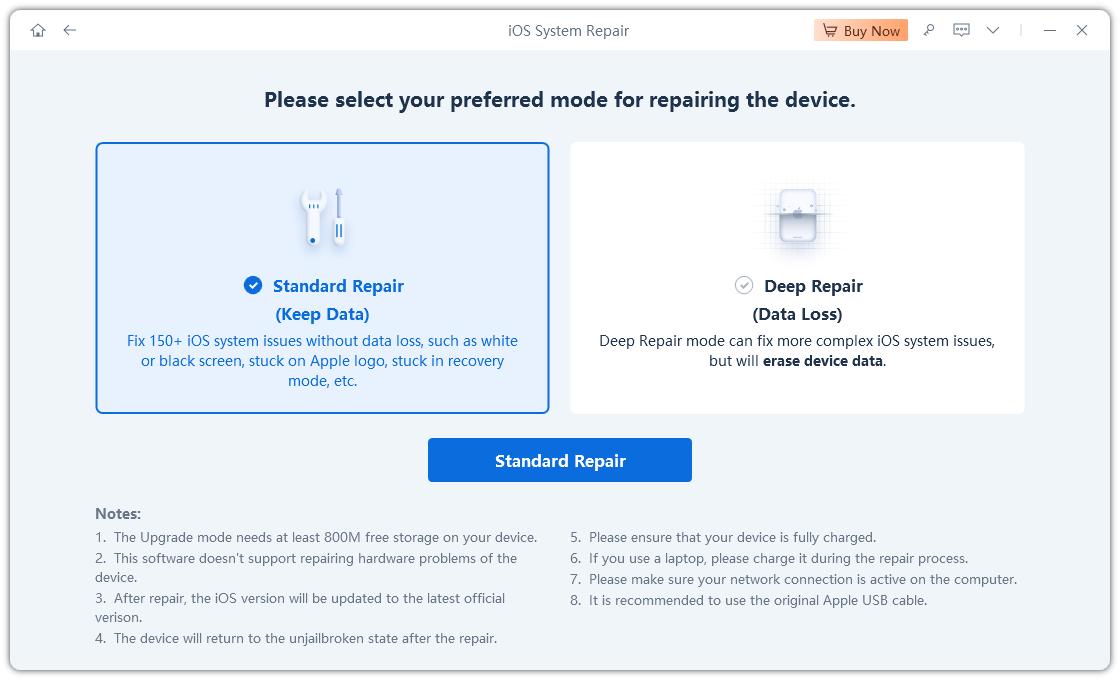 Step 3 Get the latest firmware downloaded for the device by tapping the "Download" button.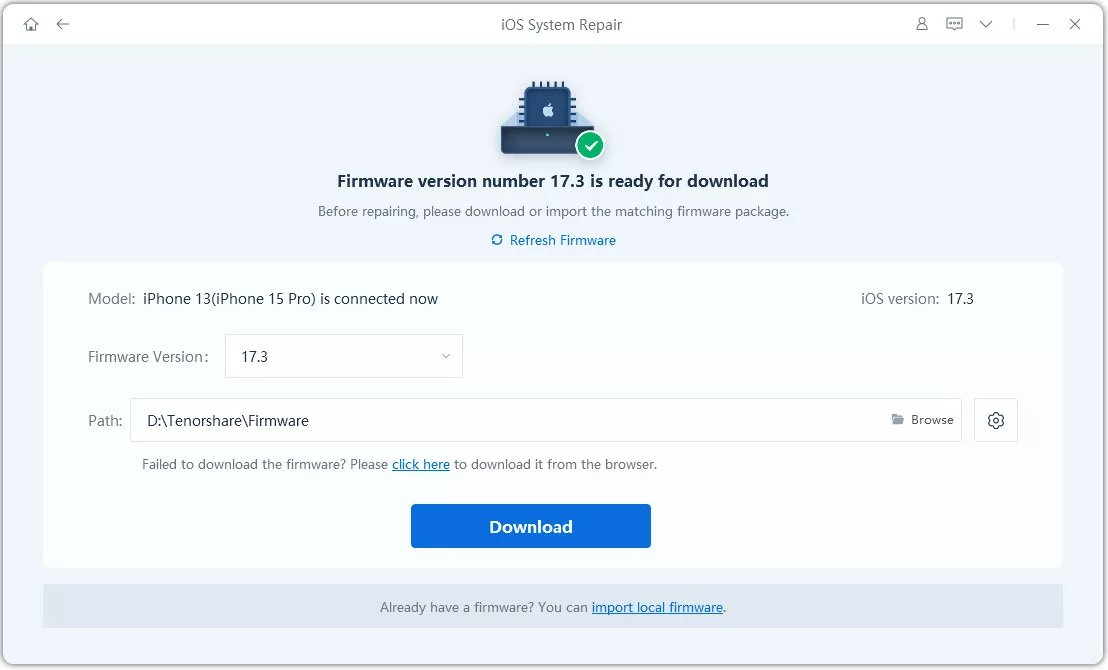 Step 4 After the download process completes, tap "Start Repair" to repair and restore the system altogether.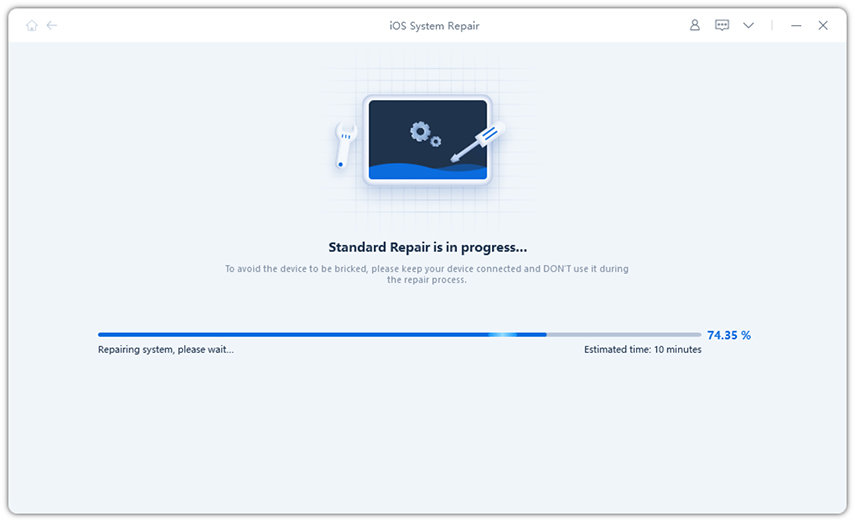 This particular method doesn't involve any form of data loss. Don't miss this amazing tool!
2.3 Fix iPhone error 4013 by Factory Reset
If you are facing an Apple error 4013, it can be easily fixed with a simple Factory Reset. It is a very well-known procedure associated with iOS devices and it is famously known for fixing several issues with iOS devices. In this method you will need the help of iTunes. Here's how to factory reset an iPhone:
Step 1: First, you may want to back up your iPhone, as making a Factory Reset will wipe out all the data from the device.
Step 2: Then, connect your target iPhone with your computer and launch iTunes.
Step 3: Now, select your iPhone and go to the Summary section.
Step 4: Select the option Restore iPhone.
Step 5: Again when prompted, tap "Restore and Update".
After the factory reset, all the data and selected settings will be wiped out completely. So, you will have to set up the device from the beginning.
2.4 Fix iPhone error 4013 by Resetting All Contents
You can also get rid of iPhone 7 error 4013, simply by resetting all the settings and contents from the device. It is quite simple but very effective method. By resetting everything, you will not only delete all your data but also the issue that was causing the error.
Here's how to do it;
Step 1: You may want to back up the device, as everything will get deleted.
Step 2: After you have made the backup, restart the iPhone and go to Settings.
Step 3: Then, navigate to "General" and tap on "Reset".
Step 4: The first option is "Reset All Settings", you can choose it but it will reset only the settings. So, select the second option called "Erase All Content and Settings".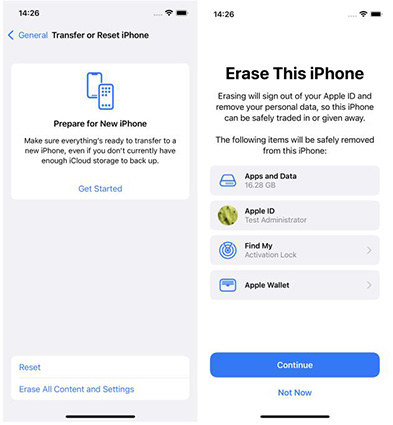 Doing it will erase everything from your iPhone along with the error issue. If you haven't made a backup then you have set everything from the beginning.
2.5 Fix iPhone Error 4013 by Entering DFU mode
Another way to definitely fix error 4013 iPhone 14 is the DFU Mode. DFU Mode is a very special mode where you can manipulate the core system of the device. It is generally used by the specialists at the Apple Service Centres to fix iOS issues but you can also do it at home. In order to do it, you need to know how to enter DFU Mode and then restore it with the iTunes. It is very simple; just use the following method;
Step 1: You need to launch the iTunes app on your computer and then connect the iPhone to it.
Step 2: Now, you have to put your iPhone into DFU Mode.
• It is very easy, you have to first turn off the device.
• Now hold the Power button for about 3 sec and then tap and hold Volume Down key.
• Hold the buttons for around 10 sec and release the Power key without leaving the Volume Down key.
• Now, release the Volume Down key when you see your device's screen completely black. You have entered DFU mode.
Step 3: When the screen goes completely black and a message stating "iTunes has detected an iPhone in Recovery Mode" appears on the screen; you have entered the DFU Mode.

Step 4: Now, just select the "Restore" option from the iTunes menu.
This is an excellent method, used even by the company to fix iOS devices but it will also erase everything from the device. So, make a backup beforehand.
Bonus Tips: How to Back up your iPhone Data without iTunes/iCloud
Basically, most of the fixes for error 4013 iPhone 6/7/8/X include erasing all the data from the device and if you haven't made a backup of the device, it will be a bigger issue for you. So, if you want to back up the device before fixing it or just in general make a backup of the device, you are provided with the official apps iTunes and iCloud. Unfortunately, they are not as good as they used to be. iTunes hasn't received any updates in a long time and iCloud is just slow as usual. They are not very convenient as well.
So, you will need a better software to make the backup like Tenorshare iCareFone. It is without a doubt the best program to back up your iPhone files. It will use your computer and save the file in there. So, you don't have to worry about space. The procedure is quite convenient. It comes with selective backup and restore as well. So, if you are fed-up with the issues of iTunes and iCloud every time you make a backup or restore the device, you can sue iCareFone, instead. It is better and available for free.
Step 1 Download iCareFone for free and launch it on computer. Connect your iDevice with USB.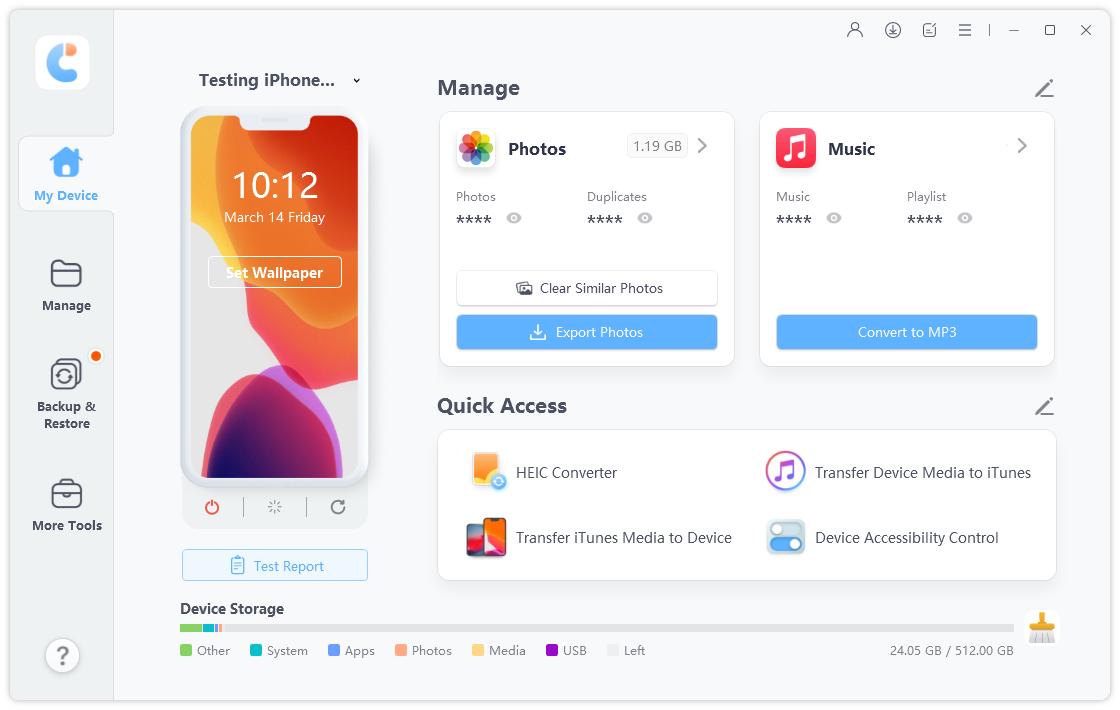 Step 2 Select the file and categories for backup and tap "Backup".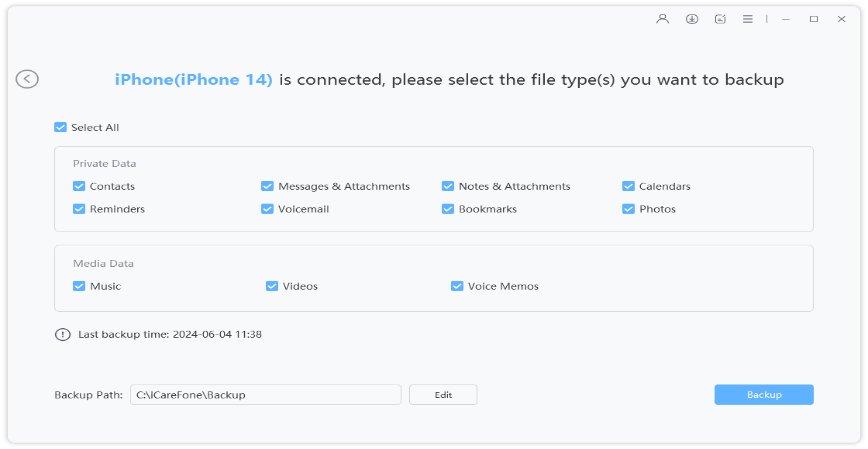 And it is done! It is as simple as that.
Conclusion
Therefore, calm yourself down, it is a very common issue and all the solutions are described on the above article. You can choose to go with the methods that will eventually erase all the data and settings from your iPhone but the better option would be to use Tenorshare Reiboot to fix the iOS issues. On the other hand, if you are going to repair iTunes then you should do it with Tenorshare TunesCare. And finally, when it comes to backing up data, Tenorshare iCareFone is simply the best and the most convenient tool. Highly recommended!