Top 6 Ways to Fix iTunes Error 11 When You Restore An iPhone iOS 13.3
by Jenefey Aaron Updated on 2021-05-17 / Update for iTunes Tips
Have you encountered iTunes error 11 while restoring or updating an iPhone/iPad? Recently many iOS 13/12 users are also facing with this error while updating iOS 12/13 to 13.3 in iTunes.
Now just read this article to get one! But before jump to the solutions, we have to figure out what the iTunes error 11 is and what the reason for this issue is.

Part 1: What is the iTunes Error 11?
The iTunes Error 11 is one of the most common iTunes errors we may encounter. The iTunes error 11 usually occurs when you attempt to restore a signed custom firmware on your iPhone or perform an iOS 13 restore. And this error refers to an issue with the compatibility between iTunes and the iPhone.
Part 2: What causes iTunes Error 11?
An outdated antivirus program that comes with an even more backdated firewall program blocks the ports required by iTunes tocommunicate with the Apple servers.
There is a problem with the USB cable you are using,
You are using an outdated version of iTunes or the firmware you have downloaded is corrupt on incompatible.
The iOS device has a faulty connector port that can't establish communication unless the connection is in a certain angle.
Whatever the reason may be, iTunes unknown error 11 will bring some troubles like being unable to create a backup of iPhone/iPad/iPod touch or restore a backup to iOS devices, sync music to the Apple Music playlist etc.
Below are some of the fixes that other users who have run into this error have found to be of some use. While the chances of them working are slim, it's always worth trying them out.
Part 3: How to Fix iTunes Error 11 Efficiently
To fix this iOS 13 update/downgrade error 11 and iTunes error when you restore the firmware, you can try these solutions listed below:

1. Fix iTunes Unknown Error 11 with Free Tenorshare TunesCare

If nothing of above helps, then you can try the Tenorshare TunesCare, it is an all-in-one iTunes repair tool to fix all iTunes syncing problems and iTunes errors for free. Not only iTunes error 11, but also other iTunes errors like iTunes 0xE8000015 Error or error 4013

.

Step 1: Download and install Tenorshare TunesCare to your PC and click "Fix All iTunes Issues" to proceed.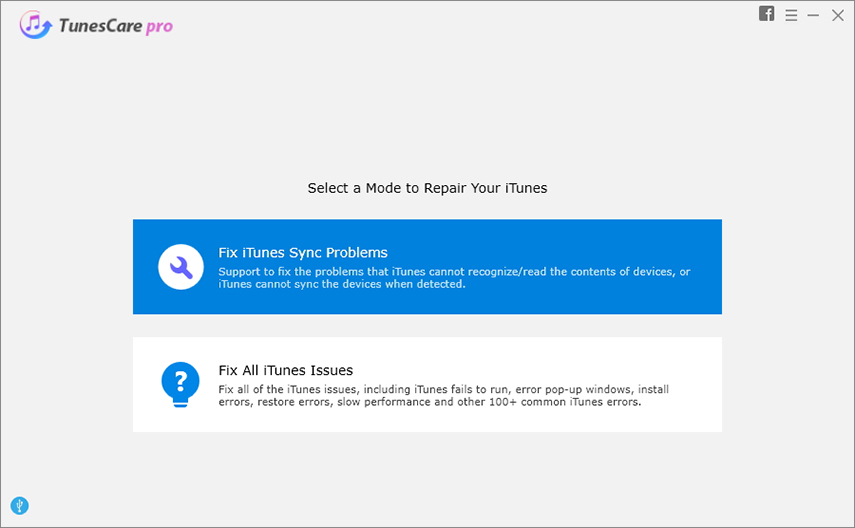 Step 2: As your iPhone performs abnormally, click "Repair iTunes" to start downloading iTunes drives for repairing.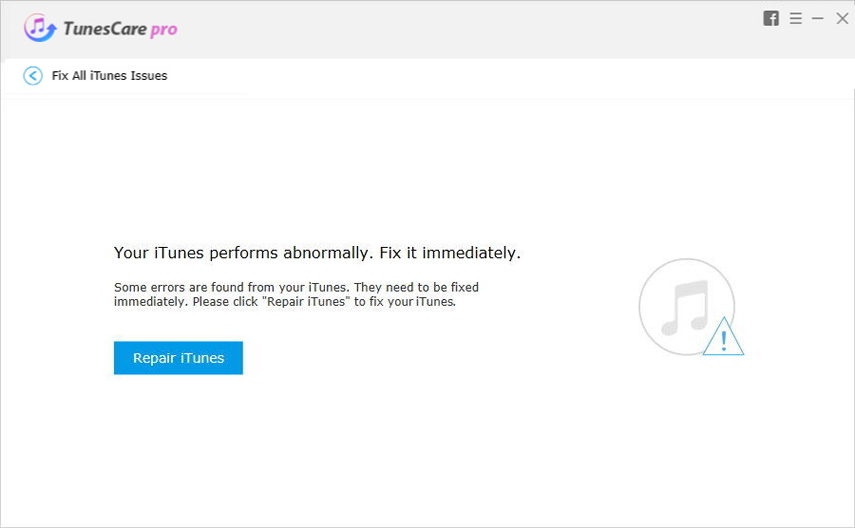 Step 3: After downloading the repairing drives for iTunes, Tenorshare TunesCare will automatically start to repair your iTunes. Once repair completed, Tenorshare TunesCare will prompt you that iTunes is repaired successfully and your iTunes will automatically restart.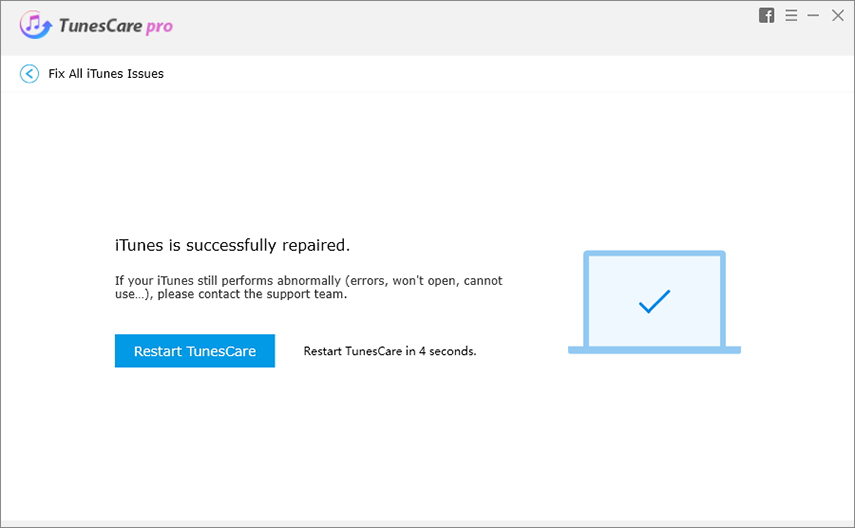 2. Update iTunes
The very first thing you need to do when you are facing iTunes error is make sure whether you have the latest version of iTunes installed on your computer. If it is not, download the latest version and then try again.
3. Update the Computer
If you iOS device is the latest model, then you should check whether the drivers on your computer is outdated, causing these errors to occur. So, take a moment to check that your computer is up to data and get the latest updates for drivers that may be outdated
4. Unplug Any Extra USB devices
If you have more than one USB device connected to the computer, your computer may be having trouble communicating with all of them. Unplug the unnecessary ones and they try again.
5. Check Port and Battery
Since the data communication takes place using a hardware link, chances are yourUSB port or the battery connectioncould be damaged. Take a closer look and assess whether the connector port looks okay. If you have the proper tools and training, you might disconnect and re-connect the battery as well.
6. Repair iOS System with Tenorshare ReiBoot
Sometimes the error 11 occurs because something got wrong with your iPhone/iPad, like system damage, corruption, etc. If so, you can repair the operating system to fix the restore error in iTunes. Tenorshare ReiBoot is one of the best iPhone system recovery software that can fix all kinds of errors and stuck without data loss.
Step 1: Download, install and run Tenorshare ReiBoot for Mac or PC.
Step 2: Connect your iPhone to your computer using a USB cable.
Step 3: Click "Start" button to fix now.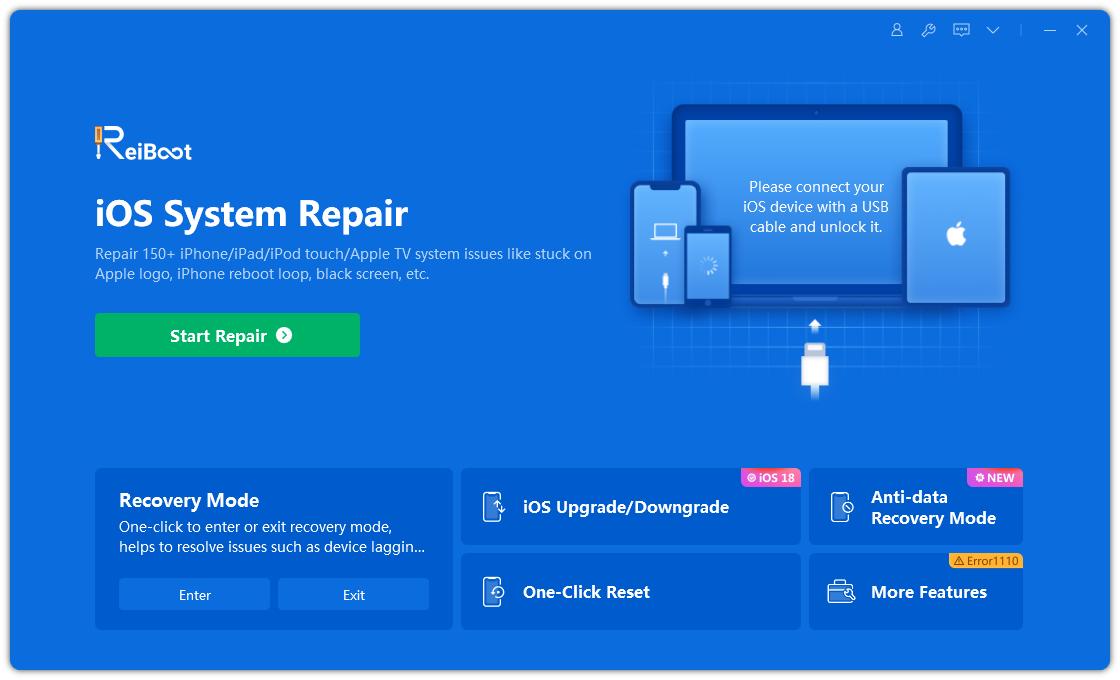 Step 4: Download and select a matching firmware for your iOS device by clicking Browse to save it on your PC then click Download.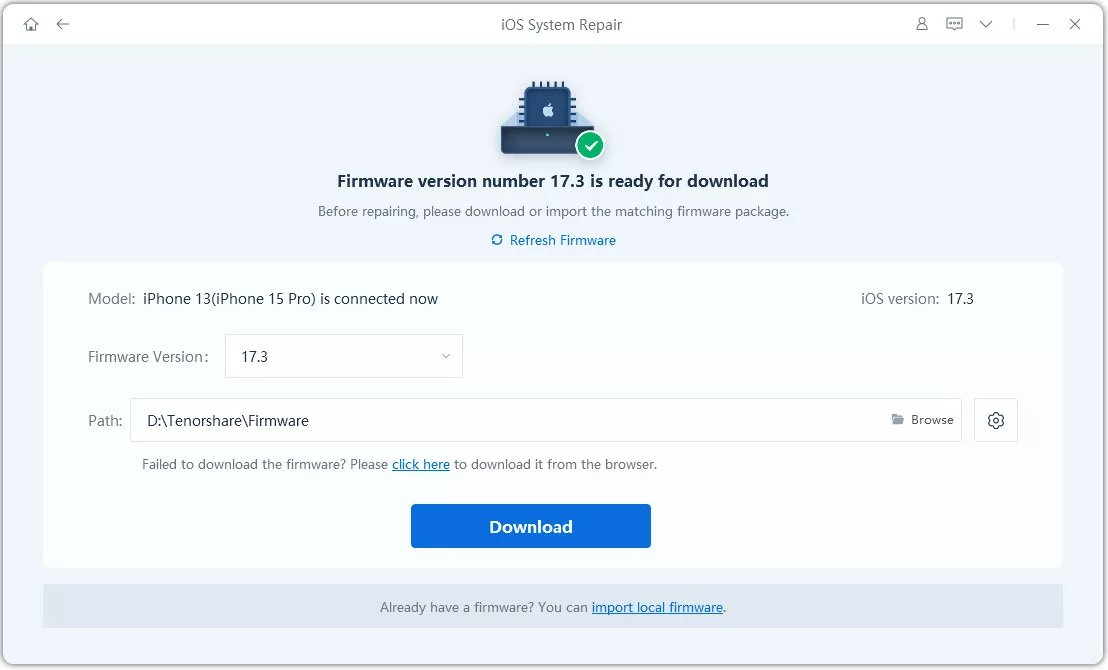 (Note: Alternatively, import the firmware package manually by clicking Select.)
Step 5: Tenorshare ReiBoot will start repairing your iPhone. When complete, the iMessage app will work as it should.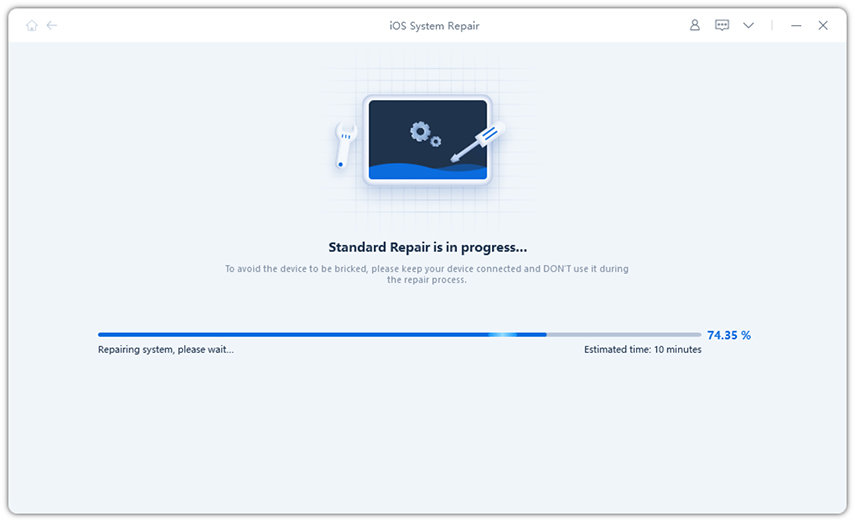 After these steps done, the iTunes 11 error should be fixed and your iTunes will be back to normal.
There are 6 useful and simple solutions are covered in this post, I think at least one of the solutions above should help you repair iTunes error 11 when downgrade or during firmware restore. If it doesn't, just try to factory reset your iPhone or iPad.