[Fixed] iTunes Keep Freezing on Windows 10/8/7
by Jenefey Aaron Updated on 2019-07-25 / Update for Fix iTunes
Hi there! I'm having a strange issue, just recently my iTunes keeps freezing. Can anyone help me to understand the reason to why does iTunes keep freezing Windows 7?
While transferring data or synching your iOS devices, there are times when iTunes keeps freezing.iTunes being the traditional way of accessing your iPhone data on a desktop needs to run at its best. Though, the reasons for your iTunes getting frozen might be anything. Resulving it is of utmost importance, as you can't access your iPhone on the computer or create a backup on iTunes. Well! There is nothing to worry about, if iTunes keeps freezing Windows 10/7 or Mac system. We have the most effective sulutions for you to resulve this iTunes freezing issue.
Here, we are going to decode why does iTunes keep freezing and how to fix it.
Main Reasons of iTunes Keep Freezing
This portion of the article compiles the vital constraints that make the iTunes behave weirdly.
Outdated iTunes version.
Faulty USB cable or USB port.
Virus affected Windows computer.
USB driver software not installed or corrupted for some reasons.
Improper connection between the iOS device and the computer.
How to Fix with Top 6 Sulutions
1. Easiest Way: Tenorshare TunesCare
If you are wondering that, 'my iTunes keeps freezing what should I do to fix this?'. You needn't stay in that state for longer. Turning to Tenorshare TunesCare is your best rescue. This is easy to use and very effective is available for free. Major iTunes errors including frozen iTunes interface can be fixed without any delay. Even corrupted iPhone Library or iTunes as well as iTunes CDB, iTunesDB files can be repaired with Tenorshare TunesCare software.
Understanding the features of Tenorshare TunesCare –
This toul is efficient in repairing a wide range of iTunes issues including iTunes keeps freezing.
Be it iOS sync error, iOS device not connecting to iTunes, iTunes failed to read iPhone's data, or sync session failing to start at all, this application can fix everything.
iTunes sync and connection errors get resulved faster, compared to other methods.
Apart from that, iTunes's performance also gets enhanced with Tenorshare TunesCare.
TunesCare detailed guide for fixing iTunes keeps freezing my computer –
Step 1: Download the software on your Windows system (7 or 10). Install it afterwards and launch it. Click the 'Fix All iTunes Issues' tab from the main interface of TunesCare.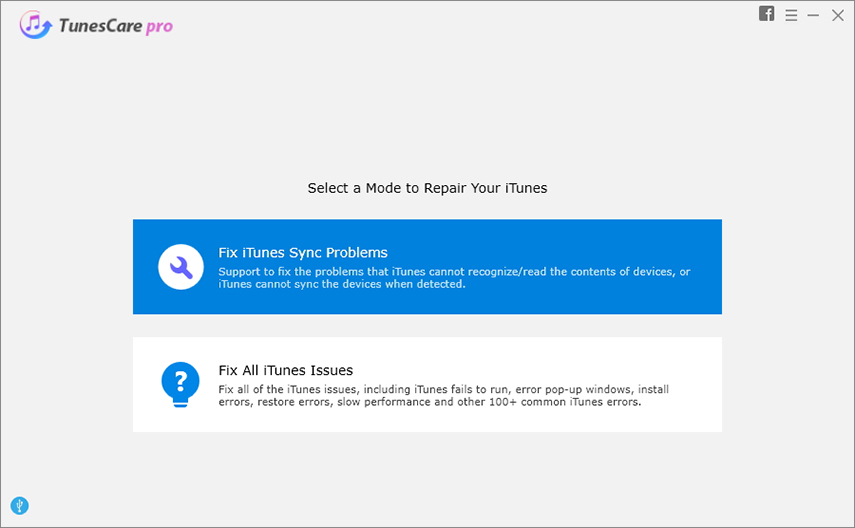 Step 2: Press the 'Repair iTunes' button right after that. When you tap this button the software takes a while to fix iTunes keeps freezing issue along with other vital iTunes problems.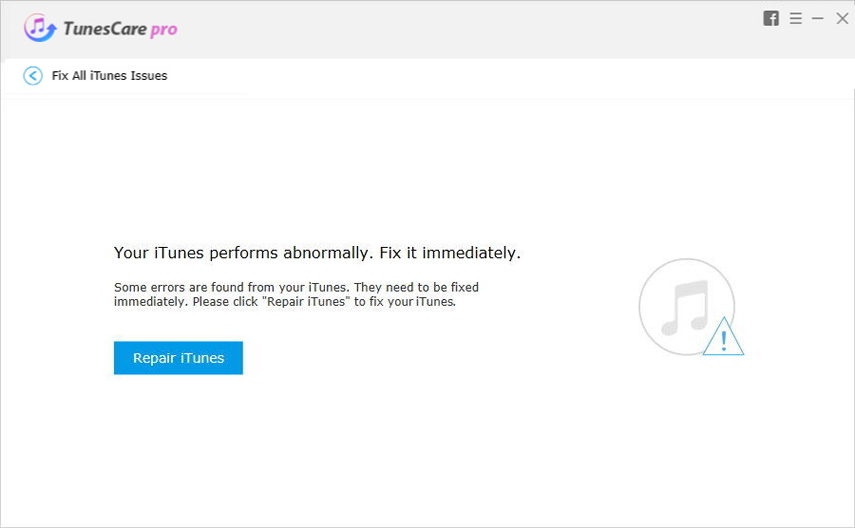 Step 3: Once the iTunes issues get fixed by this software, you will be prompted with 'iTunes is successfully repaired' showing on your Windows computer screen.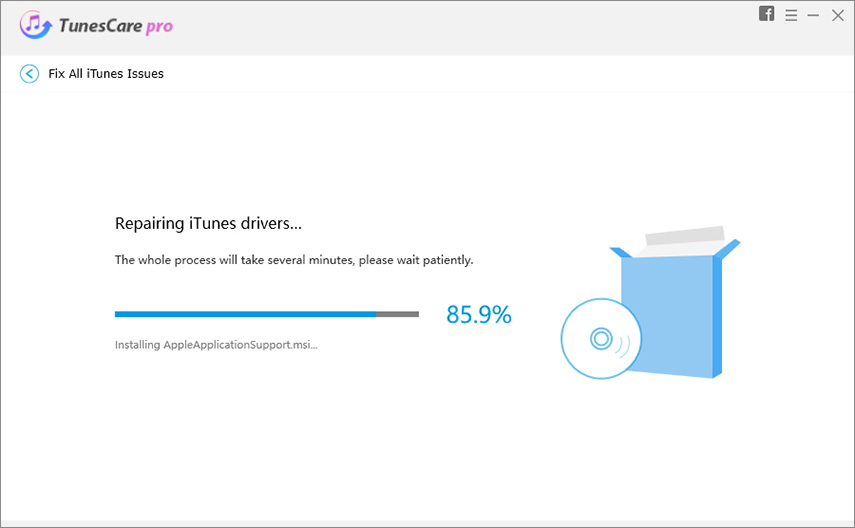 2. Check the USB Connection or Use the Original USB
When you are unsure about why does iTunes keep freezing, first you should check your USB connection. There might be trouble with the USB cable or the port. Try using the original USB provided with your mobile device. Using a faulty connection would hamper your efforts of connecting to iTunes.
3. Run iTunes on Windows 10 as an Administrator
If iTunes keeps freezing Windows 10, you can resulve the issue by using it in Administrator mode.
1. If iTunes is frozen, close it directly or tap 'Ctrl + Alt + Delete' together > 'Task Manager' > select 'iTunes' > 'End Task'.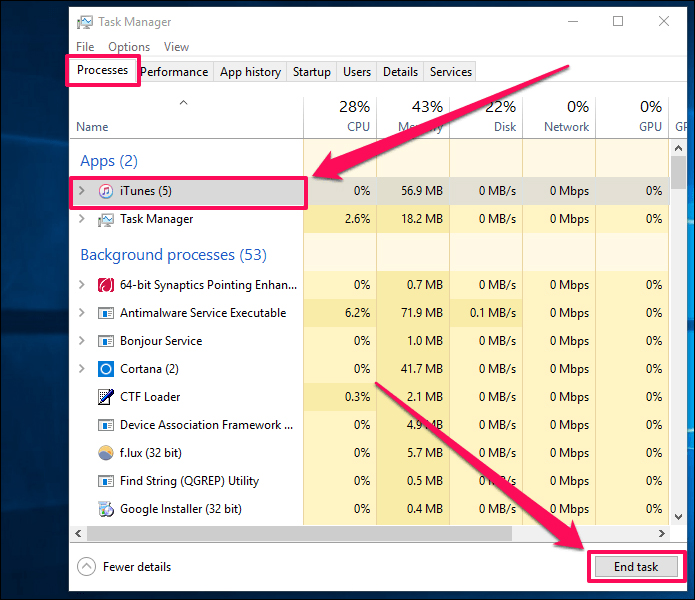 2. In case your Windows computer is frozen then force reboot it.
3. Choose 'Run as administrator' after right-clicking 'iTunes' icon.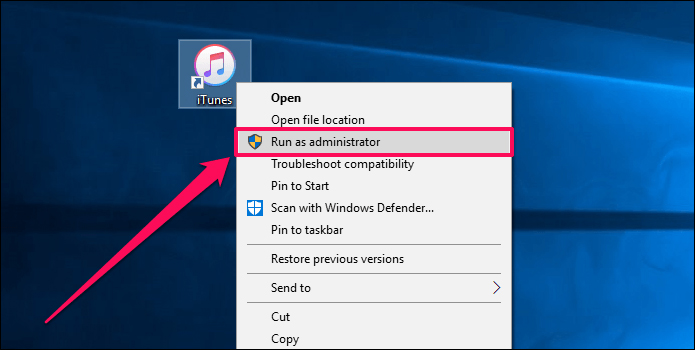 4. Update iTunes to Latest Version
iTunes downloaded from Apple's website –
1. Launch iTunes > 'Help' from menu bar > find 'Check for Updates'.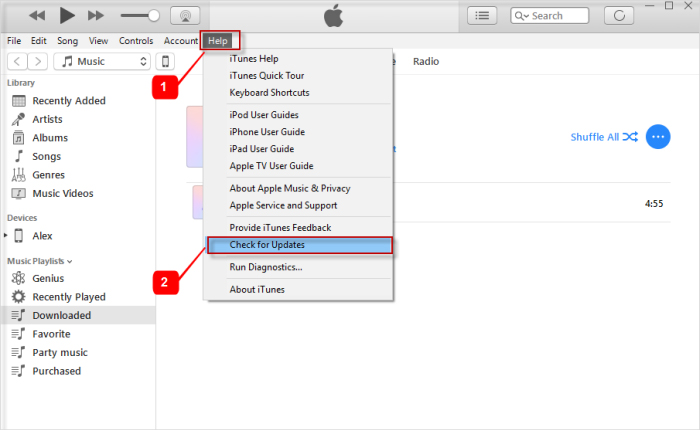 2. Install the newest version of iTunes by fullowing the on screen prompts.
Note: When iTunes is downloaded from Microsoft Store, it will automatically get update.
5. Launch iTunes in Safe Mode
Safe mode prevents the interference of third-party plug-ins with iTunes.
1. Press 'Ctrl + Shift' on your keyboard while launching iTunes.
2. A message saying 'iTunes is running in Safe Mode'. Visual plug-ins you have installed have been temporarily disabled' appears on screen.

3. If the iTunes works fine in safe mode on Windows 10, after this. Then the third-party plug-ins are at fault. Get rid of them to resulve the issue.
6. Use anti-virus software to ensure iTunes function normally
Installing antivirus software ensures that, your data is free from any risk. iTunes takes utmost care to protect iOS devices from virus attacks. Absence of an antivirus might be forcing iTunes to freeze and disrupt the connection between the iOS and the desktop running iTunes. Install an efficient antivirus software on your computer and then try running iTunes.
Conclusion
From this article, it is obvious that in case the traditional methods don't work. You needn't worry why does iTunes keep freezing Windows 7. Tenorshare TunesCare can flawlessly fix the issue, without consuming much time. Such an easy and user-friendly way of resulving iTunes connectivity issues must be chosen first. Whenever your iTunes acts weird, running this software for your rescue is never a bad idea.