[Issue Fixed] Errors Occurred During iTunes Installation on Windows 10
by Jenefey Aaron Updated on 2019-12-26 / Update for iTunes Tips
"Errors occurred during installation before iTunes could be configured. I've tried re installing iTunes 12.5.5 multiple times and I've redownloaded the file. Has this happend to anyone? If so what was the resolution to fix it? Thank You"
Have you encountered a situation that iTunes errors occurred when you try to install the updates on Windows 10? If you are experiencing the same issue, here is what I did to fix this issue, let's take a look together.
Way 1: Find the Installation Package
If you can't install iTunes on your Windows PC or receive an iTunes installation error message, neither click finish, just leave that folder up, nor navigate to your app data directory, and follow the steps below to get the issue fixed.
First of all, type in "%temp%" in the address bar and hit "Enter" button.

Then you will enter C:\Users\Your Username\appdata\local\temp page, inside there, look for a file called iTunes64Setup.log or iTunes32Setup1850.log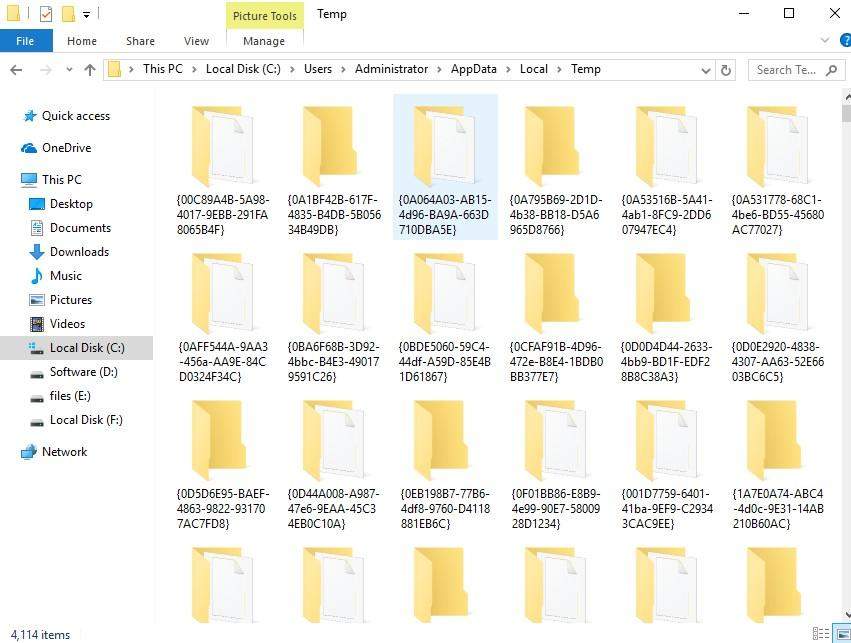 Open that up and scroll down, look for these key things
"Executing:"C:\windows\system32\msiexec.exe"/i "C:\Users\Crusisxx\AppData\Local\Temp\IXP593.TMP\iTunes64.msi" INSTALL_SUPPORT_PACKAGES=1"
Navigate inside the folder in a temp called "IXP593.TMP, there you will find all the installation packages, copy all of those files and paste either on your desktop or a new folder.
once done you can now click finish on the failed iTunes installer, now whether or not where ever you decided to place your files you copied from that temp folder you will want to run Itunes64.msi or Itunes.msi ect, and run the installer, you should now have successfully of installed iTunes.
Way 2: Disable Conflicting Software
You can also try to disable conflicting software on your on Window PC 10 to get this issue fixed, here's how:
Step 1: Visit the Microsoft Windows Update website to install the latest Microsoft Windows updates.
Step 2: Download the latest supported version of iTunes for your PC.
Step 3: Disable conflicting software. As some background processes can cause issues that prevent applications like iTunes from installing. Therefore, if you installed security software and are having issues installing iTunes for Windows, you might need to disable or uninstall security software to resolve the issues.
Step 4: Restart your computer. After restarting, and adjusting the software running on your PC, install iTunes again.
Way 3: Using Free Tenorshare TunesCare to Fix iTunes Installation Error on Windows 10
The easiest and most efficient way to fix the error you've met during installation iTune on Windows 10 is using Tenorshare TunesCare. As a powerful iTunes alternative, Tenorshare TunesCare focuses on fixing various iTunes syncing problems and all types of iTunes errors for totally free. Below is how it works
First of all, download and install Tenorshare TunesCare on your computer, then open it.
Step 1: Click "Fix All iTunes Issues" to fix your iTunes on computer.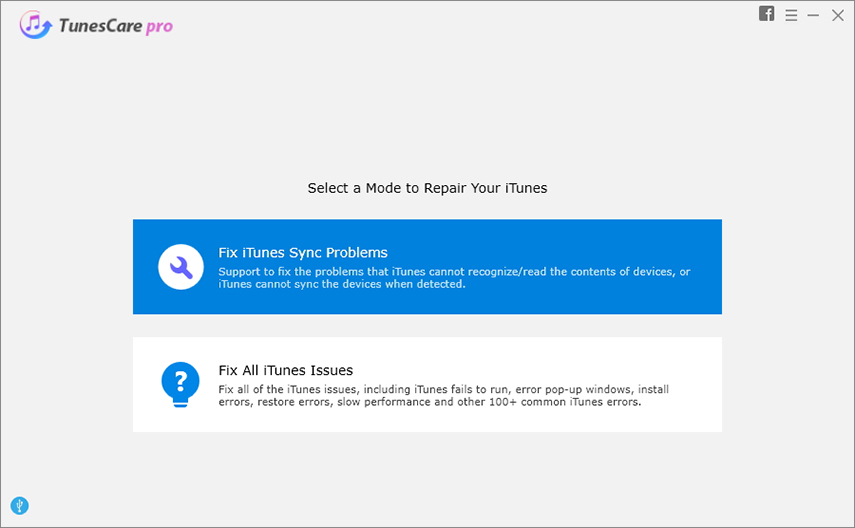 Step 2: Next, hit "Repair iTunes" button to download iTunes drives for repairing.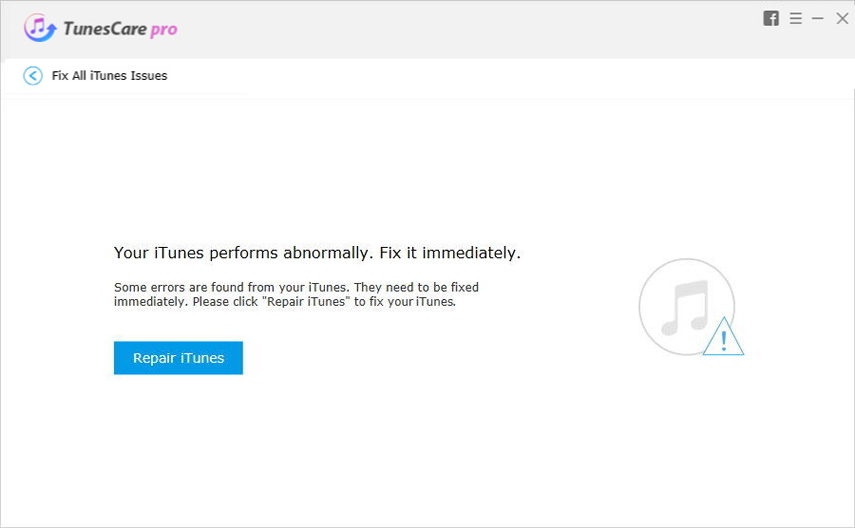 Step 3: Once completed, Tenorshare TunesCare will automatically start to repair your iTunes. After repairing, Tenorshare TunesCare will prompt you that iTunes is repaired successfully and your iTunes will automatically restart.
Just try these solutions provided above and see whether it worked for you or not when you experiencing the iTunes installation error on Windows 10 computer, and please kindly let us know which one worked best. By the way, any feedback and suggestions are welcomed.