Fixes for iTunes Keep Crashing on Windows 10/8/7
by Jenefey Aaron Updated on 2020-03-16 / Update for Fix iTunes
iTunes is a blessing for the iOS device users and to experience its awkward behavior is such a nuisance. Due to any reason if it stops working or fails to respond you, it can mean it's crashing ultimately making people annoyed. In this article, we will be covering the sulutions to be attempted when iTunes keeps crashing. So before you get more panic and go and ask every other people 'why my iTunes keeps crashing', you need to read this article and get some information of crashing issue of iTunes on your PC.
What May Cause iTunes Keep Crashing
This portion of the article compiles the vital constraints that make the iTunes behave weirdly.
Outdated iTunes version.
USB driver software not installed or corrupted for some reasons.
Improper connection between the iOS device and the computer.
Corrupted system files resulting in wrongly linked or missing information and Damaged Windows files preventing iTunes to run properly.
An incomplete installation of iTunes software on your computer.
In case your computer has been under adware/spyware/virus attack and recently was recovered.
How to Fix with Top 6 Sulutions
1. The Easiest Tool: Tenorshare TunesCare
The best option you can have when iTunes keeps crashing is Tenorshare TunesCare. It is considered as the secured and reliable toul which can easily support Windows and Mac computers. With the help of this software, one can fix any kind of iTunes errors and sync problems. While using this, you can fix the iTunes errors within a few simple steps as well as boost the iTunes performance. The toul is purely compatible with the latest iTunes. You can also use its free trial if you want to first get satisfied with the product. Here is the step by step guide to use the program when you stuck crashing issue in iTunes.
How to fix iTunes keeps crashing issue via Tenorshare TunesCare
Step 1 – To begin with, download and launch the program on the computer you own. When you enter the main screen, you need to click on 'Fix All iTunes Issues' tab.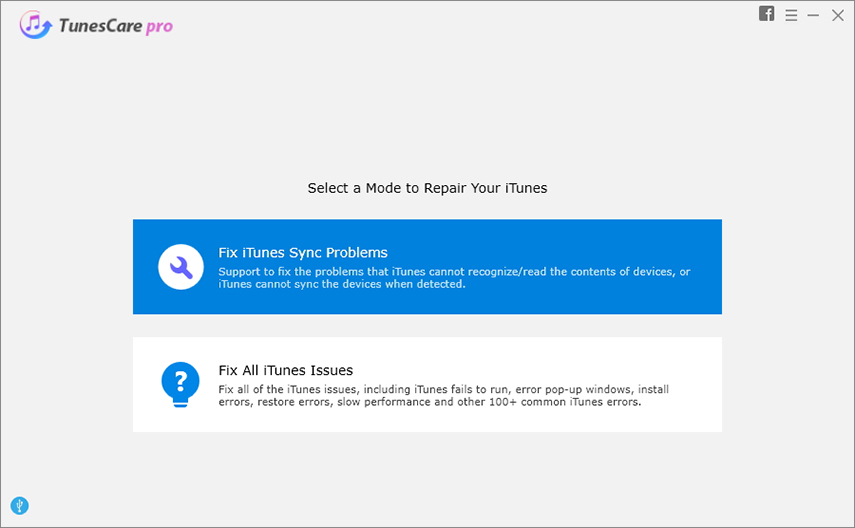 Step 2 – Now, on the next screen, hit on the 'Repair iTunes' button and the program will begin to repair the issue automatically along with enhancing the iTunes performance. Hope the crashing issue will be resulved after this.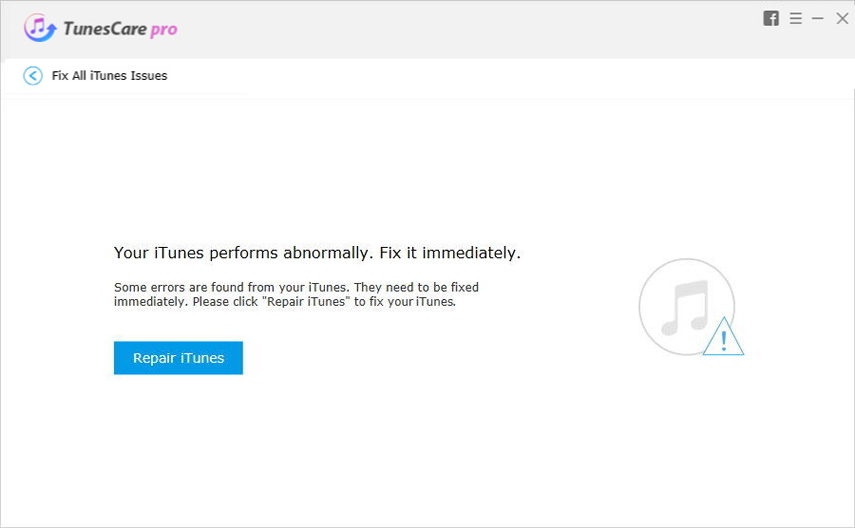 2. Repair Operating System (Update Windows)
You can also repair your operating system by updating the Windows when iTunes keeps crashing in your computer. You need to check if your Windows are updated or not. If not, this could be the reason behind iTunes keeps crashing problem. Press the Windows key and type 'Update'. Open it now and click on 'Check for Updates'. You will get to know if your system is updated or not. If not, try to update it right then.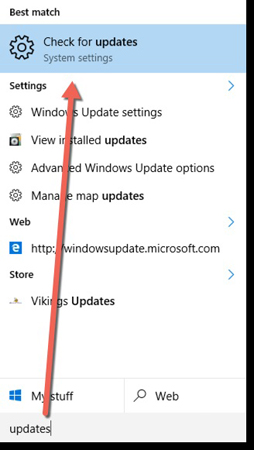 3. Fix iTunes crashing on a Single User Account
Many times, iTunes crash on a particular user account. If this is the case, you can fix the problem by modifying the user account or library. You need to make a different iTunes library from the existing one. Doing this will hopefully resulve the issue.
Furthermore, sometimes, the audio files can be the culprit. You need to find out if this is the problem. And for this, fullow the steps below.
1. Firstly, quit iTunes and go to iTunes fulder which is located in 'C:\users\username\My Music\iTunes'.
2. Take the iTunes Library.itl file to other location that can be accessed immediately.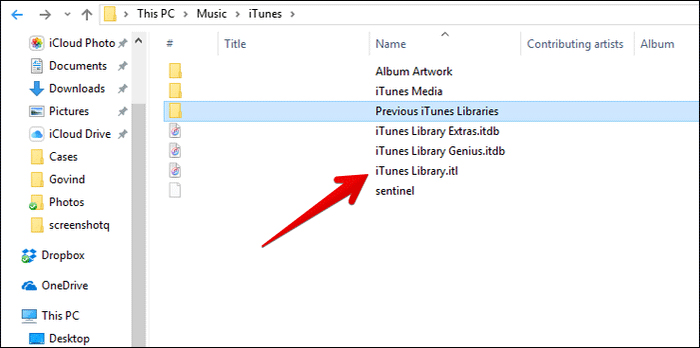 3. Subsequently, run iTunes and make a song added to the library. Play the song in gapless scan and figure out if the issue reoccurs. Repeat the same with another music file to check. You need to continue the process until you get the culprit file.
4. Once you find the file that is responsible for crashing issue, isulate it and re-add all other files back to your library.
4. Fix iTunes Crashes with Safe Mode
Running iTunes in safe mode is a yet another way to get the question 'why does iTunes keep crashing' answered. Here are the steps for the same:
Hold down 'Shift' and 'Ctrl' keys altogether while opening iTunes.
The iTunes will be opened in Safe Mode now and it will result in clearing the other plugins' interference.

Disable the plugins the in safe mode.
Now, check if the issue is gone or not. If yes, the plugins were indeed the problem and hence you can delete any other plugin too.
Run iTunes as Administrator
If still the problem persists and you didn't find any results with above sulutions, you can try this fix. It will just take two steps. You are just required to give a right click on the iTunes icon and choose the option of 'Run as Administrator'. Now check the problem is vanished or not. If not, you can try the next sulution.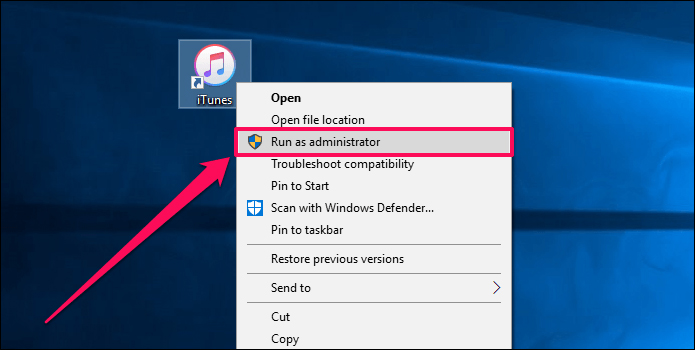 Completely Re-install iTunes
The last resort you can go for when iTunes keeps crashing is installing new iTunes again. The steps that are included in this process are given below:
Hit 'Start' button on your keyboard and type 'Apps & features', then hit 'Enter'. From the next screen, select 'iTunes' from the list and hit on 'Uninstall'.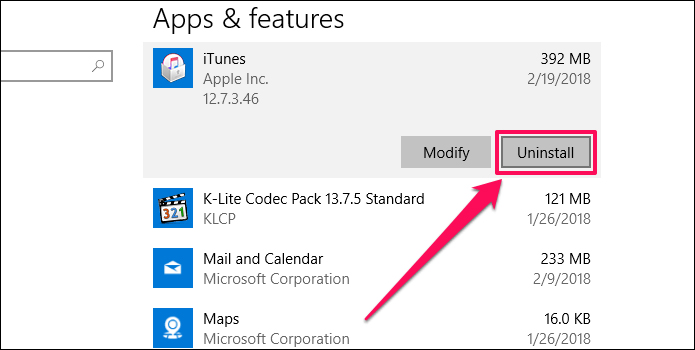 Next, uninstall the below mentioned programs related to iTunes respectively.
Apple Software Update
Apple Mobile Device Support
Bonjour
Apple Application Support 32-bit
Apple Application Support 64-bit (if any)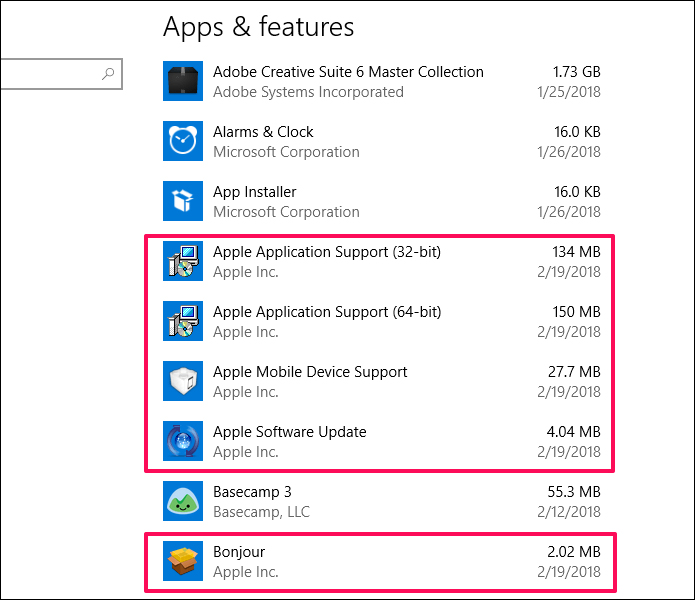 Now, reboot your device and reinstall the iTunes' latest application from the official Apple website.
Conclusion
Moving towards the end of this post, we would like to make your burden ease by suggesting you Tenorshare TunesCare if you are wondering what will be the most beneficial fix when iTunes keeps crashing. This toul provides numerous features and works professionally. We hope that you got this article helpful and would fix the issue. Also, we would be glad if you would share your feedback in the comment section below. Please tell us if you have any other query or any other issue regarding iOS or Android devices. Thanks!