iPad Won't Update to iOS 16/15? Here's The Real Fix
by Anna Sherry Updated on 2023-03-21 / Update for iOS 15
Most iOS device users are excited about the release of the iOS 16/15. This is because the new OS update comes with a few features such as social updates and a new setting that can be used for turning off Night Mode in the Camera app for as long as you want. Despite your excitement, your iPad may refuse to update to iOS 16/15. Of course, this issue can be frustrating and tiring. In this article, we will reveal how to fix the problem if your iPad will not update.
Part 1: Which iPad Models Can Run iPadOS 16/15
If you are asking this question - what can I do if my iPad will not update? The first thing you must understand is that iPadOS 16/15 is not for all iPads. In other words, some iPads are not compatible with this new update.
Here are the iPads that are compatible with iPadOS 16/15:
iPad Mini 4 and all later models
iPad Air 2 and all later models
iPad 5th general and all later models
All models of iPad Pro
So, if your iPad is not included in this list, it will not update to iPadOS 16/15.
How to Fix An iPad That Will Not Update to iPadOS 16/15
After explaining the reason your iPad mini will not update to iPadOS 16/15, let's take a closer look at the best solutions.
Way 1. Delete Some Apps or Photos to Free Up Space
Are you charging your iPhone while updating iOS 16/15 on it? If yes, this could be the reason for iPhone overheating as iOS 16/15 update is going on. Generally, charging makes a smartphone heat up. When combined with an iOS update, the heating becomes unbearable. Well, the solution to this problem is simple. You just need to stop charging the device during the iOS 16/15 update.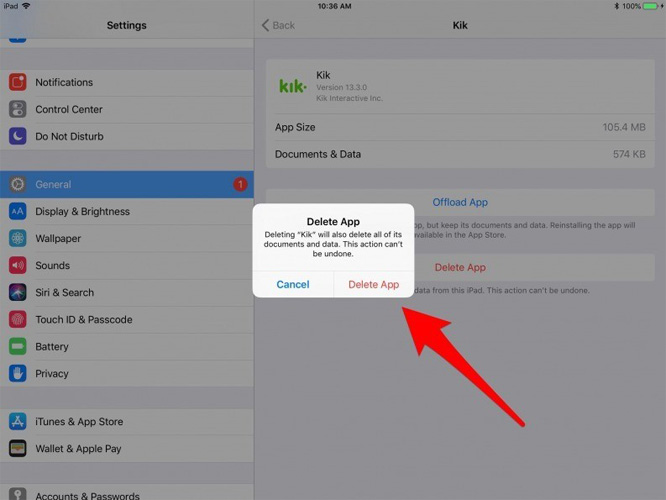 Way 2. Transfer Photos and Videos from iPad to Computer
The second method is transferring photos and videos from your iPad to your computer so that to free up enough space for updating. This will serve as a backup and allow you to delete those photos and videos on your iPad. There are various ways for backing up your data on a computer, but we recommend that you use Tenorshare iCareFone. It is a reliable free backup tool that everyone can use whenever they want.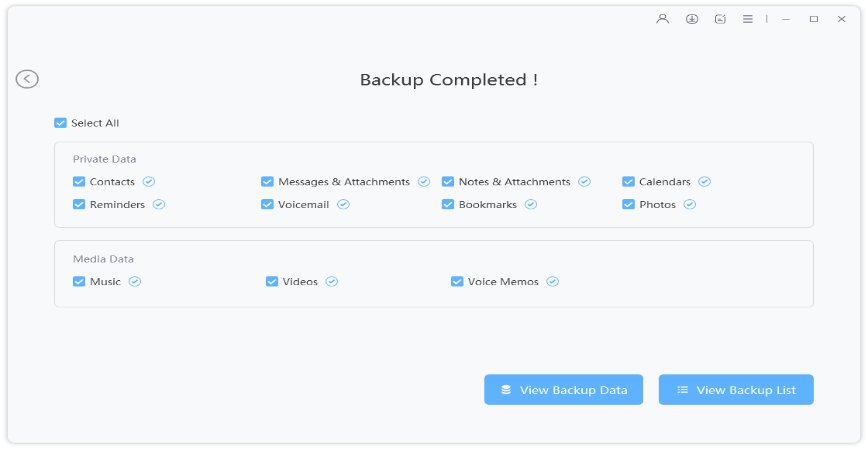 Way 3. What If the iPad Still Won't Update to iPadOS 16/15
If your iPad cannot update iPadOS 16/15 after trying all methods above, there may be some software issues with the iPad. At this point, you will have to repair the system and then try to update the device again. For this, Tenorshare ReiBoot is recommended for you.
It is a powerful update program no matter what your problem is, it can update your iOS system within a few minutes. By following a simple guide, everyone can update the system with ReiBoot.
Related Video:
Download, install and launch Tenorshare ReiBoot on your computer. Then, utilize a USB cable to connect your iPad to a Mac or Windows PC. After recognizing the iPad, you should select "Start".

Now, you need to select "Standard Repair" on the main interface of the program. Please, make sure you understand the information on the screen before proceeding. When you are set to repair the iPad, hit the "Standard Repair" button.

At this stage, you should download the latest firmware package by clicking the "Download" option. The file is around 5GB; therefore, it may take some period.

Once complete, your iOS system will be updated to the iOS 16.
4 Reasons Why iPad Cannot Update iPadOS 16/15
Many iPad users often ask us that I can't update my iPad, what could be the problem? The 4 major reasons your iPad has failed to update are:
1. Lack of space
The iPadOS 16/15 will take up to 5GB of space on your iPad. So, if the internal storage of your iPad is running low already, it shouldn't come as a surprise to you that the iPad will not install the update.
2. Poor internet connection
To update to iPadOS 16/15 on your iPad or iPhone, you need a strong internet connection. So, if your internet connection is poor, your iPad will not download updates regardless of how many times you try. Also, if you have a VPN on your device, it may affect the internet connection. Therefore, you have to turn it off.
3. Incompatibility Issues
To update to iPadOS 16/15 on your iPad or iPhone, the precondition is you iPad supports iOS 16/15. You can check it in the Apple official website.
4. Bugs
The iPadOS 16/15 comes with tons of bugs. These bugs may make it difficult for you to download and update to iOS 16/15.
The Bottom Line
So, if your iPad cannot update to iOS 16/15 or later versions, you should try out the various methods described above. Many people have used them successfully. However, if your old iPad will not update because of incompatibility, none of the solutions can help you. You need to change the device if you want to use iOS 16/15. If any fix not works for you, you can try Tenorshare ReiBoot to directly update your iPhone.
Fix iPhone Stuck Issues without Data Loss