Top 10 Free Memory Card Recovery Software
by Anna Sherry Updated on 2021-09-15 / Update for Data Recovery
Do you often save the files in memory card? Who doesn't? But it isn't necessary that your files are all safe either! Yes, any unforeseen event may result in complete data loss. We know it's awfully bad but we are here to cut your problem into two. The central focus of this article is to enlighten our users on how to recover deleted files from memory card in a way easier manner. Read on to know how.
How to Recover Deleted Files from SD Card on Computer
1. 4DDiG for Windows Data Recovery
From the powerful range of Tenorshare products, Tenorshare 4DDiG for Windows Data Recovery stands out for its efficiency in recovering any format of data, folder, documents or any other file with ease. This memory card recovery software reverts back your lost data speedily. With 100 % successful rate, you get assured results without the tension of data loss.
Pros:
Recover lost, deleted, or formatted data from memory card.
Restore data such as videos, pictures, documents, audios files and up to 500 kinds of files from memory card.
Recover data from corrupted memory card
Support memory card data recovery on SD card, Compact Flash card, Memory Stick, Multi Media Card, Secure Digital Card, Smart Media, xD-Picture Card, etc.
100% guarantees your data security and fully support SanDisk, Kingston, Transcend, Samsung, Sony, PNY, Panasonic, Prospec, Lexar , Verbatim memory card data recovery.
Cons:
Learn about how to recover data from memory card.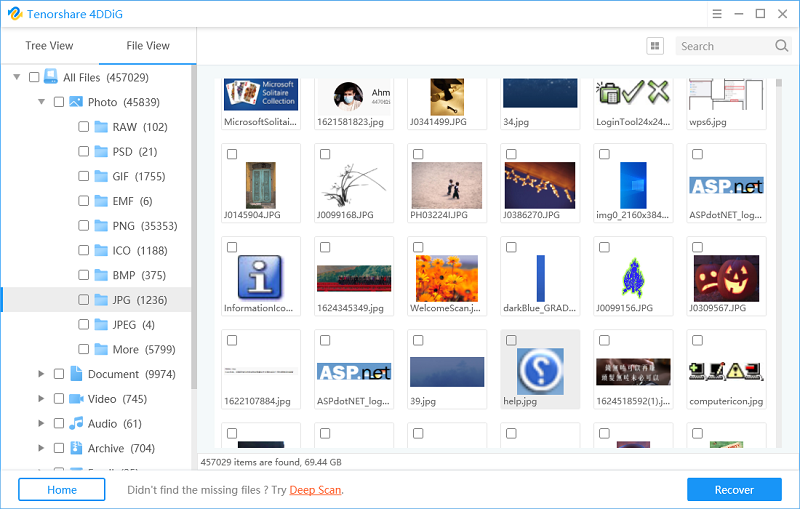 2. Recuva
Undoubtedly, Recuva is a popular choice for restoring data. Besides performing memory card recovery, Recuva manages to restore files lost in hard drives, DVD or CDs, memory cards, external drives.
Pros:
Performs in-depth scanning to trace any buried traces of files.
Cons:
The free version limits down functionalities.
Limited to Windows PC, cannot work in Mac systems.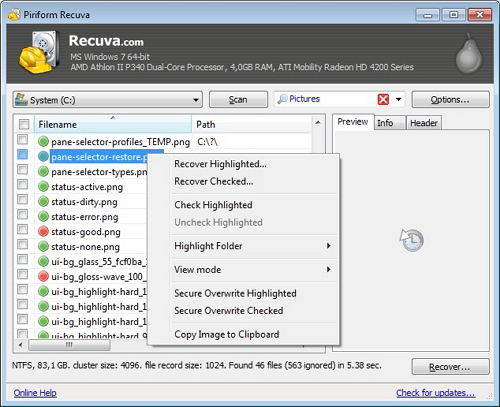 3. Puran File Recovery
Puran File Recovery is advanced recovery software that scans and supports more than 50 +data formats. Equipped with the latest technology, it manages to perform a detailed scan on the FAT12/6/32, NTFS file systems. It is a good option for recovering the memory card data!
Pros:
In this memory card recovery software, you can get the insight of the status, size and other vital information of the file.
Revive back files from external hard drive.
Cons:
Cannot make use of it for commercial purposes.
Puran File Recovery's scanning of is a bit too slow.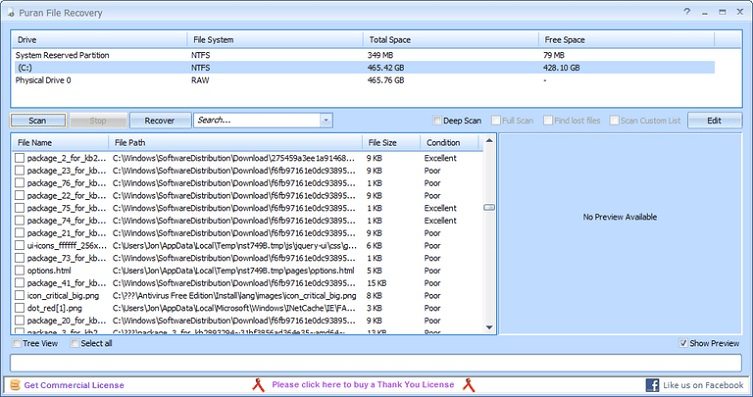 4. Minitool Data Recovery
Minitool Data Recovery is a Windows, Mac friendly memory card recovery software for free useful in carrying out the operations of recovery. One can conveniently, undelete data from damaged partition or from lost digital partition.
Pros:
Minitool can easily recover up to 1 GB of data without paying any extra price.
Program undergoes a fuller scan for handling errors in files.
Cons:
Only 2GB data can be recovered for free.
The free version does not provide advanced features.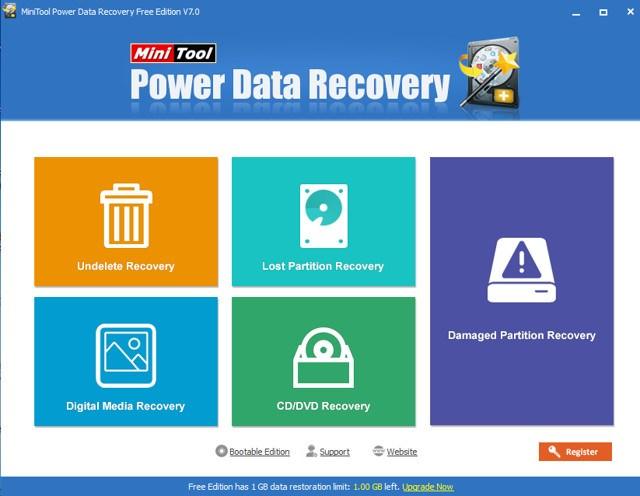 5. TestDisk
TestDisk is one of the trusted open source software that is useful carrying out memory card data recovery. One can retrace the lost partitions and revive non-booting disks turn to bootable ones. One needn't to pay for the services rendered by this software.
Pros:
There is no need of undergoing installation process.
Can work with Mac OS.
Cons:
Sheer absence of any good GUI.
Does not provide detailed account of provisions.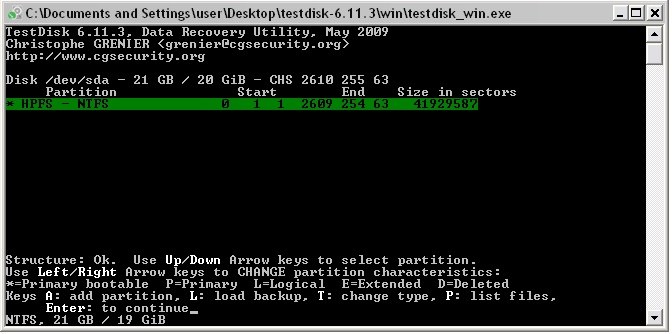 6. Disk Drill
If you are looking for good recovery software, Disk drill may be a good choice. It is top free memory card recovery software that manages to recover a wide range of data!
Pros:
The user interface is very friendly.
Cons:
Fails to detail out the file quality and does not show on the screen.
Disk Drill has no portable version of program as it is not available.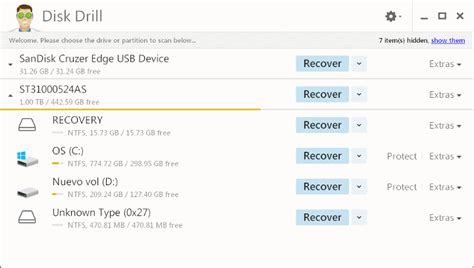 7. PhotoRec
PhotoRec is open source data recovery software aligned to handle, retrace data from the memory card in easy manner. To fetch the data quickly, do not save any file to the memory device as Photorec will get you the data you are want.
Pros:
This memory card recovery software uses powerful algorithm.
Supports a range of480+ file formats and extensions.
Cons:
The help file does not fulfill the purpose of completely using the files.
A little too hard for the beginners.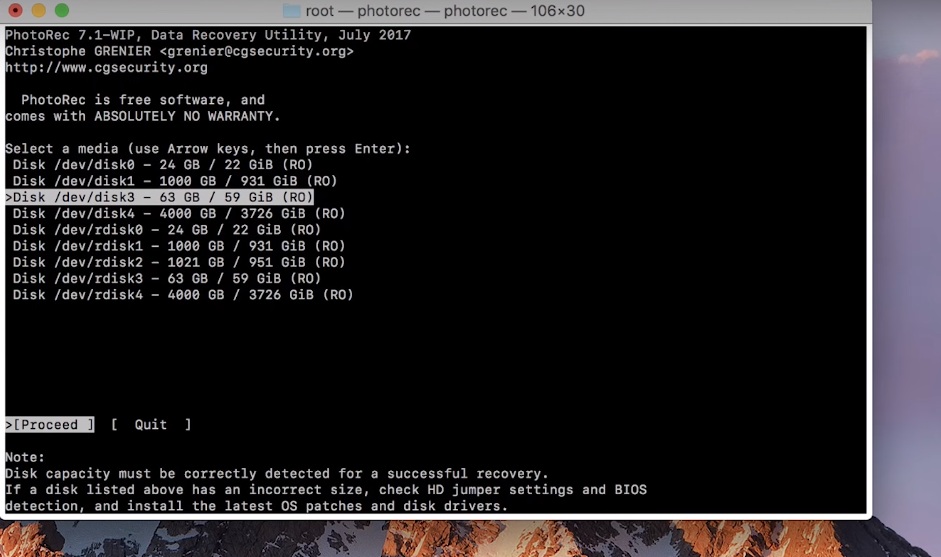 8. Undelete 360
Undelete 360 is a reliable memory card recovery software useful in reviving data from hard disk, memory sticks, smartphones, pen drives etc in a swift manner. Moreover, this memory card recovery software manages to recover files and folder both.
Pros:
Speedy installation process.
Cons:
Fails to fetch details of the records even when they are present.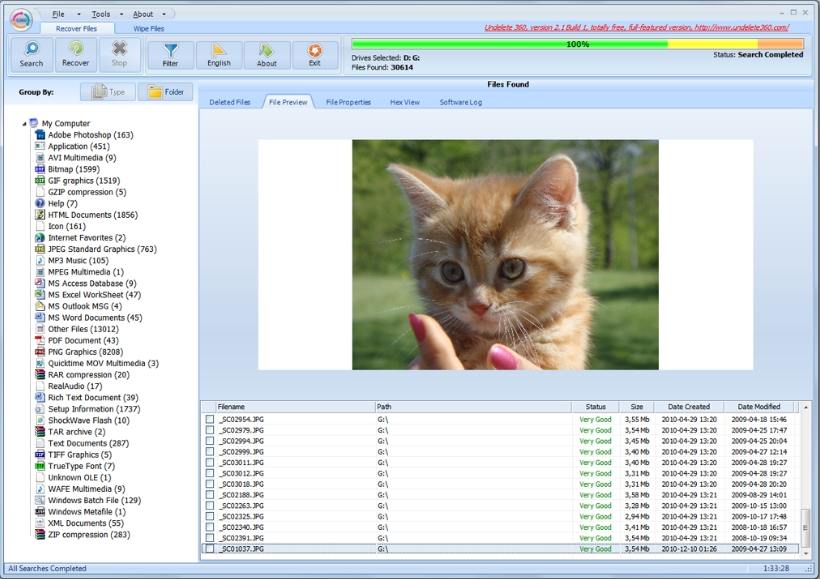 9. Wise Data Recovery
Wise Data Recovery is simple, robust data recovery software useful in speedily recovering the files. Just as the name suggests, Wise Data recovery that not only recovers data files but guides you whether the file is recoverable (if you are looking to delete it).
Pros:
One can recover a range of files together.
The installation is very speedy.
Cons:
Wise Data Recovery is not fully compatible with the Mac systems.
Reportedly errors occurred in files of the folder structure.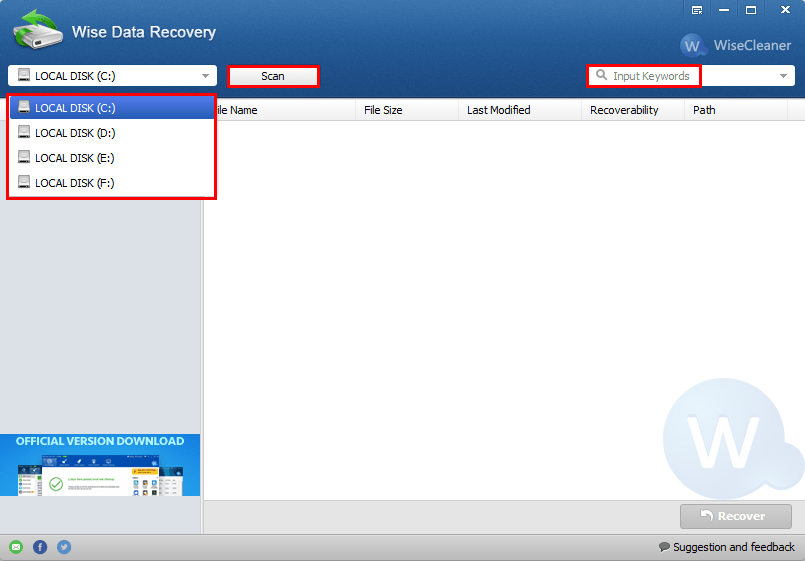 10. Restoration
Restoration is a simple and one of the top free memory card software for scanning empty files. Unlike other memory card recovery software, Restoration does not require time-long installation process. You can delete the data and search history too.
Pros:
The main function of this memory card recovery software is that it is portable in nature.
You can search the deleted files through a particular file extension.
Cons:
Support recovery of bundle of files together.
Some users reported that it contains malware.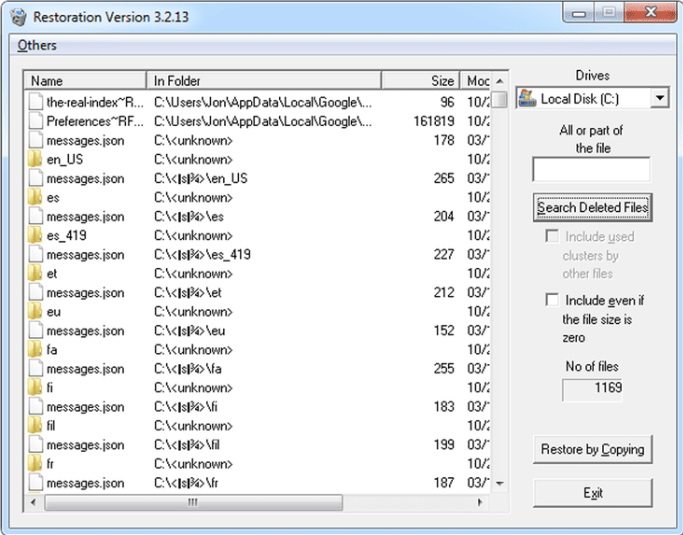 Conclusion
So, this was a list of some refined memory card recovery software that you can avail. We have provided the insights of each software including their pros and cons. Also, when we go through the article, we realize that 4DDiG for Windows Data Recovery comes out to be the best for its reliability and well performance. But the final call is yours only. You can choose the one according to your needs and preferences.