[Question] What Editing Software Do Most YouTubers Use
by Sophie Green Updated on 2020-08-22 / Update for Top
If you are going to start your own YouTube channel, the first thing that you may ask yourself is what editing software do most YouTubers use. Editing is an important part of a YouTube and you should do it with maximum precision to get more people to watch your videos. This guide here talks about what software most YouTubers choose and why.
In this guide, you will learn the factors that are involved when choosing a video editing program. You will then also discover some of the programs that you can use to get started on your YouTube journey.
Part 1. What Most YouTubers Considered When Choosing an Editing Software?
Those of you wondering what editing software do YouTubers use, the following is a list of factors that are considered when a YouTube chooses a video editing program.
1. Function
The following functions are taken into account while choosing video editing software.
What formats the software needs to export in?

The software should have the most popular video formats available in it. This gives YouTubers a chance to export their videos in any format they want.

What level of quality it needs to output (HD? 4K? 8K?)

Certain software tools have limitations for what resolution videos you can export. The YouTubers that use 4K or 8K for their videos will prefer an editing tool that has support for these resolutions.

Whether it can deliver the kind of visual affects you want to use?

When it comes to what free editing software do YouTubers use, YouTubers often use a tool that provides them with the required special effects. Many YouTubers have effects in their videos and they need them in their video editor.

Can it use the footage from your camera without converting?

YouTubers record a lot and they want a tool that supports their raw footage without converting it. This helps them save time.

Can it export to the places you want to share your finished footage?

They are called YouTubers because they upload content to YouTube. So obviously, they are going to need a share feature in the editor that lets them upload their videos directly to the YouTube site.

Does it have green screen or picture in picture feature?

Some YouTubers might need the green screen and picture-in-picture mode features. This comes down to the unique requirements of each YouTuber and not everyone will need that.
The what video editing software do YouTubers use question is dependent on one or multiple of the above factors.
2. Simple or Professional
The second criteria is that whether a YouTuber is a simple newbie to the site or a seasonal YouTuber.
Do you need a video editing software for beginners?

If you are starting on YouTube, you will want software for the beginners. This software will have easy to use tools to help you edit your videos. These software tools often have many tutorials to teach newbie users how they can edit and enhance their videos.

Do you need a professional rather than a simple video editing software for beginners?

Professionals prefer something bigger and better but these tools are often complex to use. You should only use them if you know how to use many of the video editing tools.
3. Price
When choosing what video editing software do YouTubers use free, price is also a factor. The users who have a limited budget will prefer something that does not break their bank.
Are you looking for a free video editing software?

Some completely new YouTubers will want a tool that is free to use and is easy. There are actually many choices available for these users.

Does the paid software worth its price?

Paid tools provide more features but you need to ensure they are worth their price tag. They should be able to provide you with the features that you need.
Part 2. The Video Editing Software That Most YouTubers Use
If you are still not sure what kind of video editing software do YouTubers use, the following is a list of six video editing tools that most YouTubers use.
1. Apple iMovie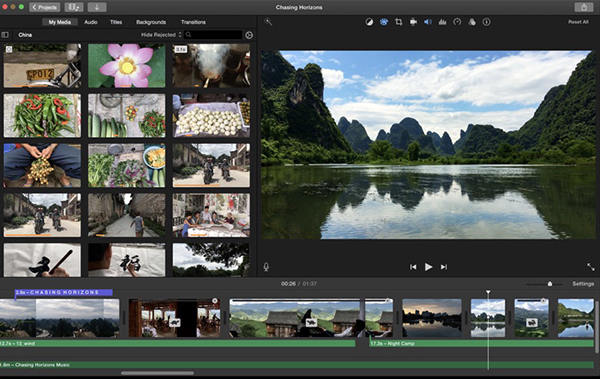 If the what software do YouTubers use for editing questions is for Mac users who are starting in the video editing field, their answer will be Apple iMovie. This software comes loaded with several features to help you edit, retouch, and enhance your videos.
You have the option to export your videos with several options. The main interface allows you to import your content from almost anywhere into the app. You can then drag and drop your content onto the timeline to edit it.
Features:
Drag and drop support
Support for many video formats
Fix shaky videos
Multi-track editing
Import content from iTunes
Price: Free
Download Link: https://apps.apple.com/us/app/imovie/id408981434?mt=12
2. Adobe Premiere Elements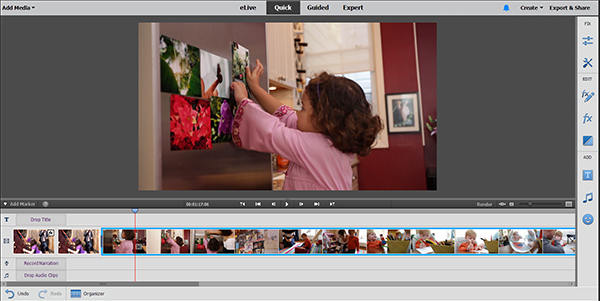 Adobe Premiere Elements makes it easier for you to create some really nice movies out of your YouTube and other videos. You can use the tool to easily import your content, add various items to it like fancy texts and other effects, and finally export your video in many formats.
You can make your photo slideshows and collages with extreme ease using this software. There are many tutorials as well that help you get started on your journey to becoming a pro-level YouTuber.
Features:
Auto-creations to quickly make videos
Face detection
Remix your music
4K support
Photo blending
Price: $99.99
Download Link: https://www.adobe.com/products/premiere-elements.html
3. CyberLink PowerDirector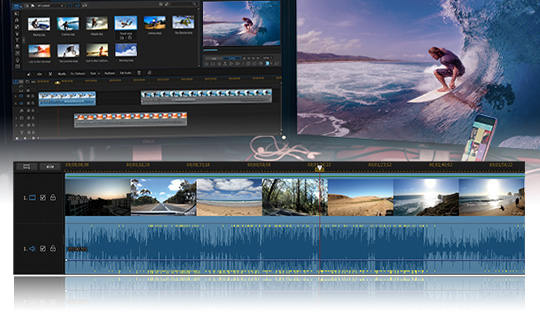 When it comes to what video editing software do most YouTubers use who are professionals, a possible answer could be CyberLink PowerDirector. It is a professional grade software to help you edit your videos with extreme precision for your YouTube channel.
The rich set of features has what made this software a preferred option for many seasonal YouTubers. It comes with instant creation to make quick videos, has a large library of files, and works really well with Instagram as well.
Features:
Custom shape objects
Various special effects
Green screen editing
Track motion in your videos
Video collage maker
Price: $129.99
Download Link: https://www.cyberlink.com/products/powerdirector-video-editing-software-ultimate/features_en_US.html
4. Apple Final Cut Pro X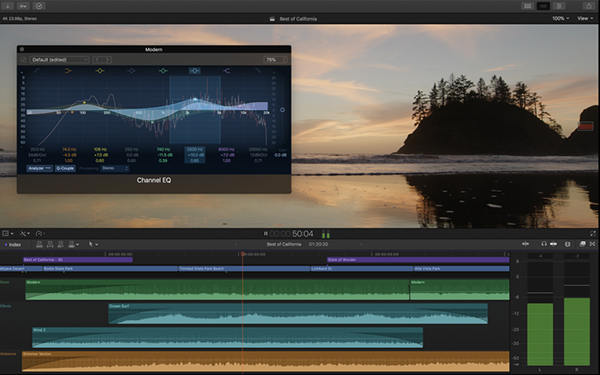 Final Cut Pro X is an excellent piece of software that allows you to do Hollywood-like video editing for your videos. Many professional YouTubers use this software to edit and enhance their videos. It is because the software loads faster than the others, and produces some really high-quality work.
It comes with several advanced features like color grading, HDR support, and RAW support. It even helps you edit 360-degree videos if that is what you are looking to do.
Features:
Advanced editing timeline
Group your clips to remove clutter
Efficient management of your files
Dynamically organize your content
2D and 3D titles
Price: $299.99
Download Link: https://apps.apple.com/us/app/final-cut-pro/id424389933?mt=12
5. Lightworks (Free)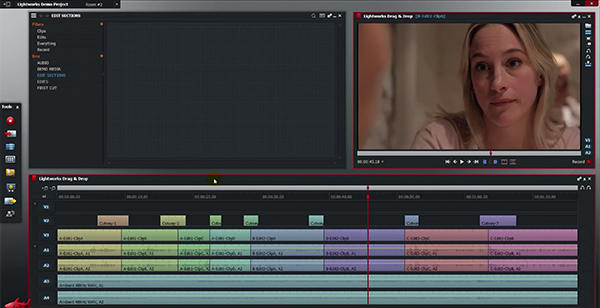 Lightworks is a professional video editor but it comes at no cost for most features. You can grab the software for free from its website and start using it to edit your YouTube videos. Being available for free is one of the reasons why this tool is a preferred choice for many budding YouTubers.
It provides a full set of editing tools, has an easy to use interface, comes with both audio and video FX effects, and has support for 4K videos.
Features:
Comes with royalty-free content
Save videos in YouTube-compatible format
Easy video trimming and editing
Supports several file formats
You can create social media videos as well
Price: Free ($437.99 for lifetime license for the Pro)
Download Link: https://www.lwks.com/
6. HitFilm Express (Free)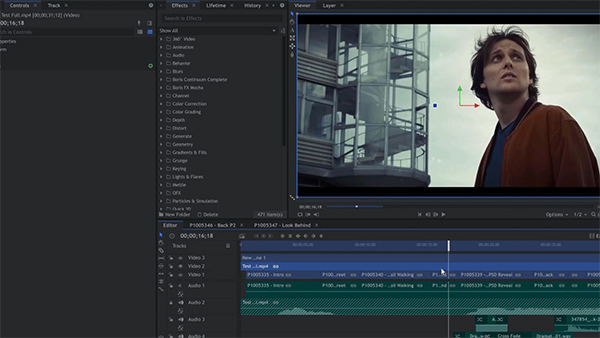 Those of you with a limited or no budget can go for HitFilm Express. It is one of the rare video editing programs that allows you to make really professional content without spending a dime. You get all the features you need to edit your videos and make them appealing on your YouTube channel.
It offers an unlimited number of tracks so you can edit as much of your content as you want at any given time. It has full 2D and 3D compositing should you need that.
Features:
Over 400+ effects
Many tutorials available to learn the software
Unlimited tracks and transitions
VFX tools
Layer and track locking
PricePrice: Free
Download Link: https://fxhome.com/hitfilm-express
Bonus Tips: How to Recover Deleted Videos/Movies on Computer?
If you ever get your videos or movies deleted on your computer, you can use a professional data recovery program called Tenorshare 4DDiG for Windows Data Recovery to recover lost video files on your computer. It runs a thorough scan of your drive and helps you find and recover deleted files.
Download and launch the software on your computer. Select the drive where your videos were located before they got deleted and click on Scan at the bottom.

You will see the files that you can recover from that drive. Select the files to recover and click on Recover at the bottom-right corner.

Select the folder where you want to restore your files.
Your files should now be back to your computer.
Conclusion
If you have been wondering what editing software do most YouTubers use, the above post should answer that question for you. There are many tools that most YouTubers use as shown above and we hope the guide helps you start your YouTube journey if you are intending to do that.