[Full Guide] Where Are iMovie Files Stored on Mac - 2023
by Sophie Green Updated on 2021-05-26 / Update for Mac OS
The iMovie application is available for the consumer market only. It delivers HD videos from HDV Camcorders and contains the features of tweaking the video color setting, crop and rotate a video clip, modify the speed of a video, etc.
Moreover, it allows you to create videos of shorter length on the iPhone. The best feature about this application is "Magic iMovie". Well, this article revolves around the information on where imovie files are stored. Read this entire piece to know about it.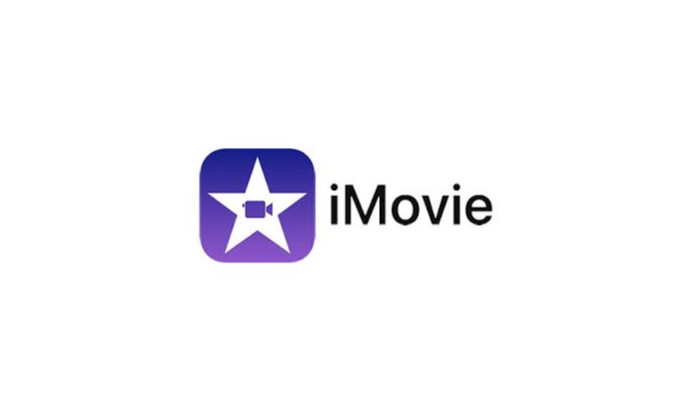 Part 1: Where Are iMovie Files Stored on Mac?
Before knowing where imovie project files are stored on Mac, you should know the difference between the latest version of iMovie and the previous versions.
The older version of iMovie had the power of splitting an event that deletes the part of a more extended event for saving memory, but the iMovie 11 lacks this feature. Besides, iMovie 10 doesn't contain the feature of iMovie projects and events folder anymore.
If you are using iMovie 10 earlier
iMovie 10 users can view their projects in the "Movies" folder. Double-click on the Mac HD icon or the "Finder" icon. On the left side of the Finder window, you can see "Movies" folder. Here, we are using the second way as example.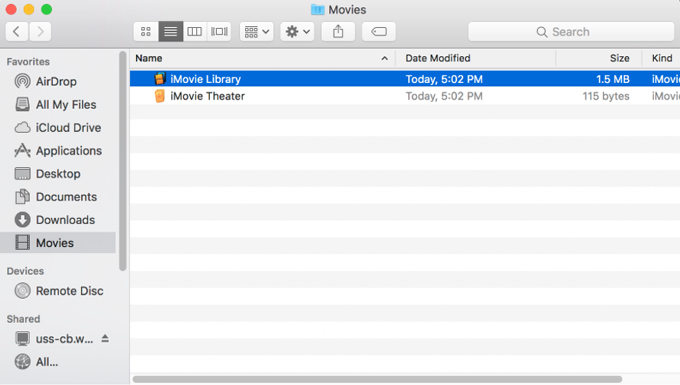 Note: Do not double-click on the file or it will start your project and force you to exit iMovie again.
If you are using iMovie 10 or above
All the iMovie library files are stored in the package format. Everything is contained under the package along with the extension .imovielibrary. The default location of this is at Users//Movies).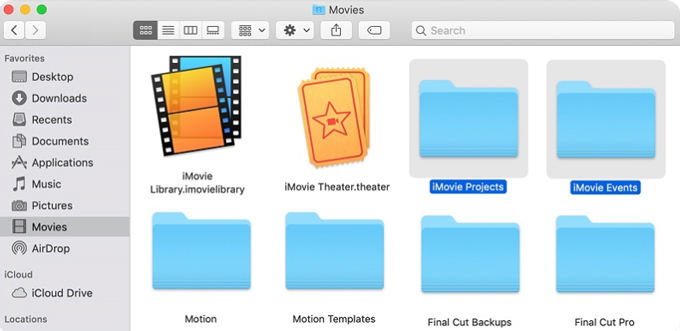 Extra Tips: How to Recover Accidentally Deleted iMovie Files
Have you mistakenly deleted a file from the iMovie library? What do you want to do at that time? Panicking is not the right thing to do here because every problem has a solution. Therefore, there is a fantastic solution for this. Introducing 4DDiG for Data Recovery that gives perfect results in retrieving lost files effectively! The latest macOS 10.15 is also compatible with this software. Ultdata Mac can recover 550+ data types quickly. It doesn't matter where imovie sound files are stored.
Here, we will let you know how to recover imovie project that was accidently deleted with the following instructions:
Step 1: Download and run 4DDiG for Mac Data Recovery after installing it and choose a location such as a hard drive to initiate Mac data recovery. After that, click on the "Scan" button that will start searching for all the lost files.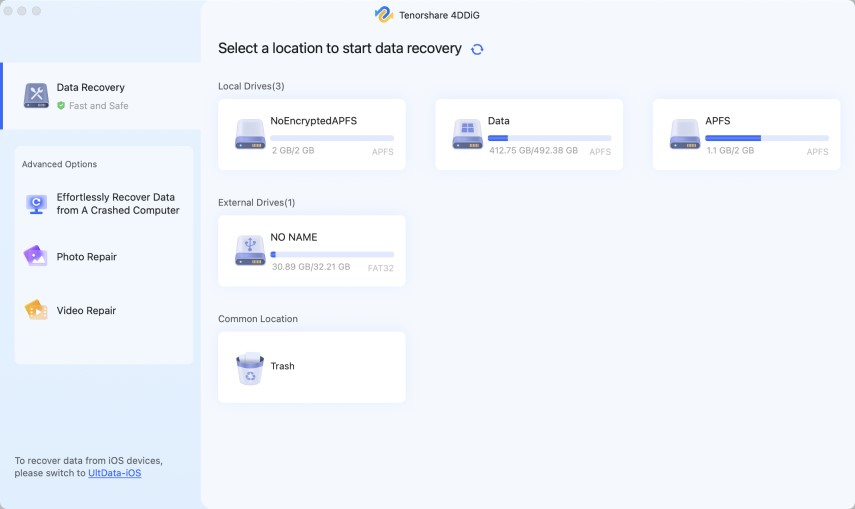 Step 2: Scanning the files will take the time and as soon as a result is given, click on a file types to get more details about it.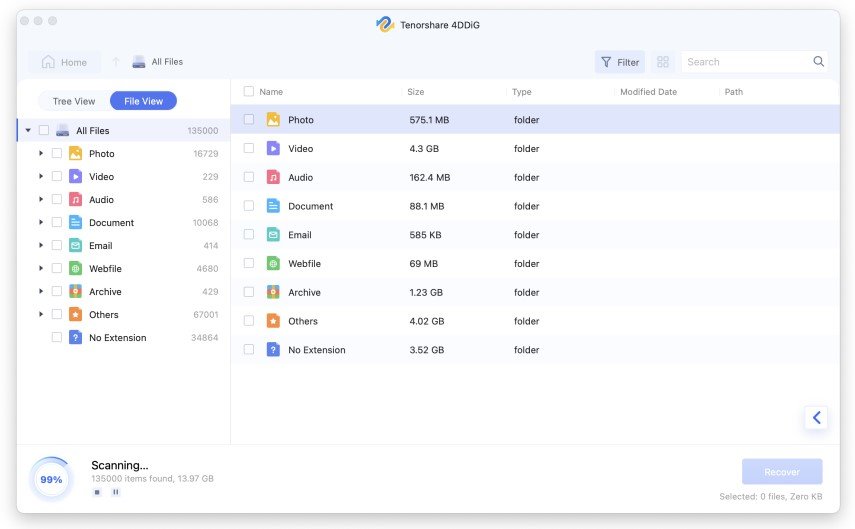 Step 3: Click on the "Recover" button and choose a location where you want to save the listed files. Do not save the files to the partition from where they were deleted. It might lead to a permanent data loss.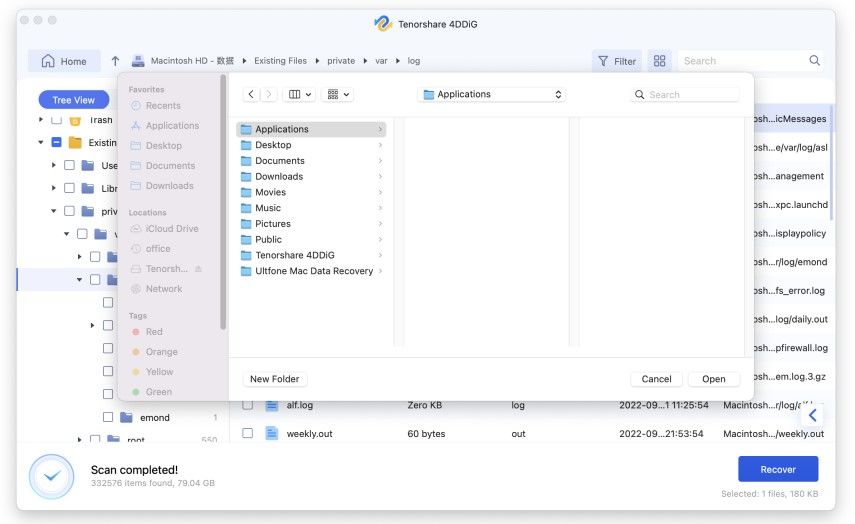 Frequently Asked Question about iMovie Files
Q1: How to clear iMovie library?
Clearing iMovie library is accessible, and this will provide plenty of space for many more projects. However, you will lose all the projects and media stored in your library. To clear, go to "Finder"> "Movies" and drag the "iMovie Events" and "iMovie Projects" to trash. This was all about how to clear iMovie library.
Q2: How to move iMovie library to external drive?
The iMovie library can eat up a lot of space. If you don't have sufficient free storage on Mac, it would be a great option to choose an external drive with 500 GB of space. Start formatting an external drive as MacOS Extended and then close the iMovie app. Open "Finder" > "Go" >"Home">"Movies". Now, you have to drag the iMovie library folder to the drive you have connected.
Q3: How to clear disk space on imovie?
To clear disk space on iMovie, all you have to do it open iMovie program, choose "Preferences", and now, select "select delete by render files." At last, you have to confirm the deletion.
Q4: Where are iMovie files stored on iPad?
It will store everything in the media library, including the imported ones too. This is the only thing you have to know about where are imported iMovie files stored.
Q5: How to share iMovie Project?
To show what you have made, the best place is social media. You can share your iMovie Project to social media by going to "File">"Share" and select the option as you wish.
Q6: How to Export iMovie Project?
Export your iMovie Project by clicking on the "File" located at the menu bar and then go to the "Share" option. The export dialog box will open. Select the options according to your wish. Now, you can export or share your video with the world.
Conclusion
Most of you didn't know about "where are my imovie files stored", isn't it? Now, we hope you have got the answers to you. We made sure to cover every related detail with the topic to help our readers in getting a better understanding of iMovie. Besides, you will never worry about losing iMovie files, as we introduced an amazing way - 4DDiG for Mac Data Recovery.