How to Block My Mac from Upgrading to Catalina
by Sophie Green Updated on 2021-06-04 / Update for Mac OS
"How To Keep My Mac from upgrading to Catalina? I wish to keep my iTunes Music and anything connected to it. I buy lots of music from iTunes and it helps me keep my music in order. The upgrade to Catalina, takes away iTunes, so I'm not going to manually install Catalina but how do I keep my mac from automatically installing Catalina? "From Apple Discussion
Most Mac users because of some features in the update don't want to upgrade to macOS Catalina. With Catalina update 32-bit application support has ended means your Mac will not run 32-bit applications after the update. Apple has been phasing out 32-bit applications for 10 years and now it has done so. But still uses ae not ready to accept as they have bought many 32-bit applications. Another reason is the iTunes, which it has been replaced with Music app. All your purchased music is there but it may not be organized as you had done in iTunes.
Part 1: Three Reasons Why User Don't Wanna Update to macOS Catalina
1. Using Very Old Mac OS System
Although MacBook Pro 2019 has been launched but still there are people using old MacBook OS. This is one of the main reasons why user don't want to update to Catalina. There are users that hardly got aware of the last update completely and now with Catalina update they may find it hard to get aware of its features like Music replacing iTunes, restriction of 32-bit applications and new security measure taken by Apple. This may cost them plenty of time. But there are those people as well using older Mac models which will not support this new update. The only MacBook models Catalina supports are:
MacBook (Early 2015 or newer)
MacBook Air (Mid 2012 or newer)
MacBook Pro (Mid 2012 or newer)
Mac mini (Late 2012 or newer)
iMac (Late 2012 or newer)
iMac Pro (2017)
Mac Pro (Late 2013 or newer)
So, you are having older model, you should not update it.
2. The Space Is Not Enough
If you have updated MacBook and can absorb the change the next issue appears is the space i.e. storage. There are numerous new features that need at least 15 GB of the space on you MacBook. If you have got this much space, you are good to go for the update but if not here is the guide to free-up some space without deleting important files and applications. In Mac's Sierra and later update, optimize storage option is there. In order to get their follow, the guide:
Go to Apple Menu.
Now click "About this Mac" option.
Now find "Storage" and select that.
There you will see Manage option.
You might have different recommendations but the common you can use are:
Clear the Downloads folder
Delete old iPhone backups
Remove app libraries you don't use
Empty the Trash
Move your files to iCloud
This will help you to release some space. Once you have about 15GB free space you can go for Catalina update.
3. Important Data Is Stored on Mac
Data is the only thing that matters in any machine. Some users might have bad experience with the updating i.e. data loss and may be afraid of updating again. Sometimes updating may go wrong or it might have some bugs o issues that hinders your workflow so you should have somewhere to go back. Before updating you must backup your data.
But if you are already experiencing data loss issue you can get help from 4DDiG for Mac Data Recovery tool. It is a professional recovery tool that can help you recover from Mac's drive as well as external drives. It provides you the easiest and secure method to recover your files within no time without compromising the original quality. It can recover 550+ lost/deleted/formatted types of files with 3 steps. You can check the bonus tip to see how it works.
Part 2: How to Prevent Mac from Updating to macOS Catalina
Read the features of new updates and then decide whether you want to update to Catalina OS or not. If you are good with adventures, then you should probably go for the update but if you want to give it some time Apple doesn't enforces you to do the update. They will not stop supporting older OS. However, they might remind you again and again with the new update. If you want to turn off the update here is the guide to do that:
Click on the Apple Logo on the top left of the screen and select "System Preference".
Now find and select "App Store".
Here you will see bunch of options dealing with updates. Uncheck the box before "Automatically check for updates".
This will stop your mac from checking for updates automatically. In future if you change your mind and want to update you can manually check for update or check the box again to let it check automatically and download.
Bonus Tip: Recover Deleted Lost Files on maOS Catalina
You might experience data loss of you haven't backed up before the update. It is not the problem with the new OS, but it usually happens when you go for update. It is good to back-up your data first but now if the situation appears, don't worry we have a tool that will get you out of it. As we mentioned above, 4DDiG for Mac Data Recovery. Now, let's see how to use this tool to recover deleted files.
Step 1: Download and install 4DDiG for Mac Data Recovery.
Step 2: After installation select the location from which data has been lost/formatted/deleted.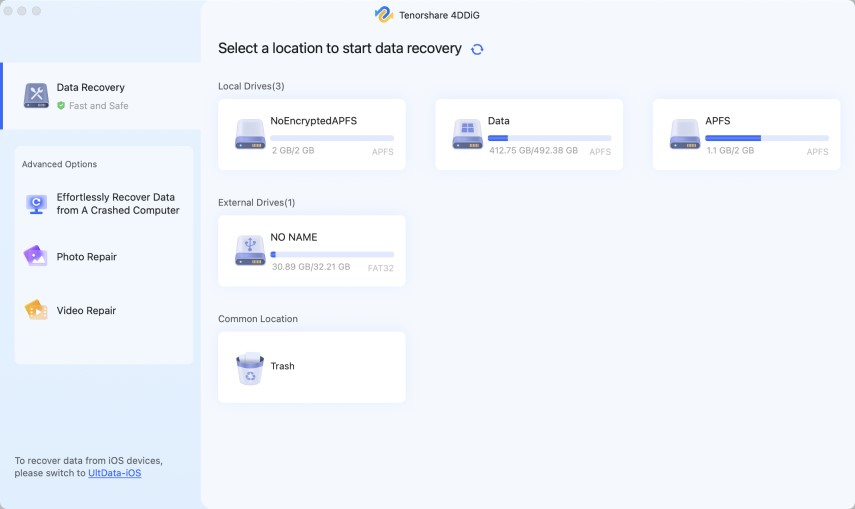 Step 3: Now click on the "Scan" button and sit back to get the results.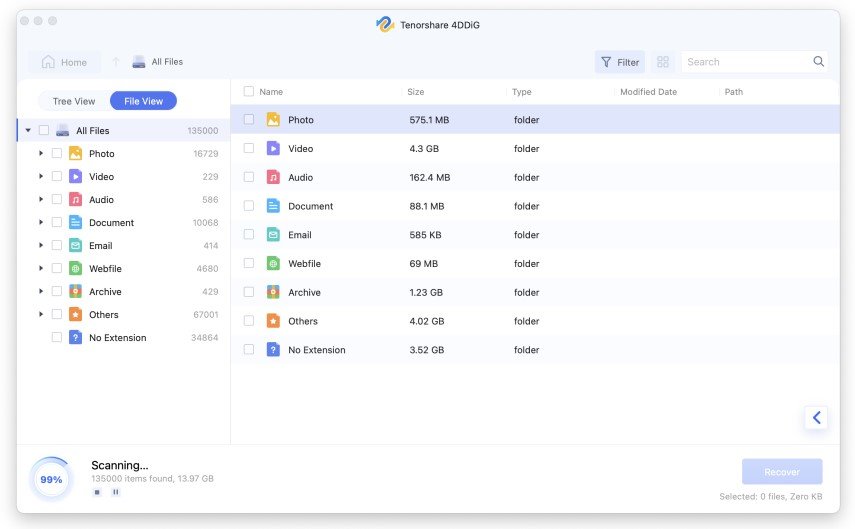 You will be displayed the list recovered files. You can preview and recover selected files. Specify the location where the recovered files will be saved.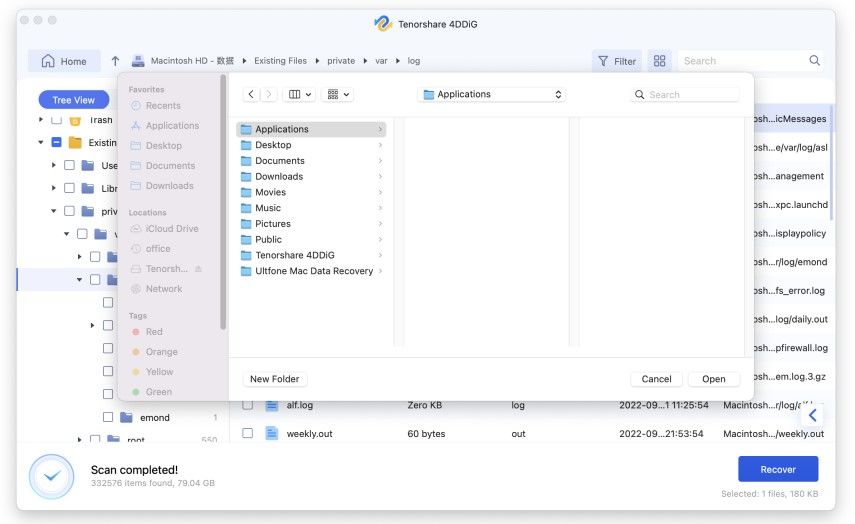 Summary
Updates are good for the system as they introduce new features and optimizes the old ones. Update also effect on the performance of the system. But new features come with new bugs and issues. They need time to get stable and you need to be quite flexible with the new things. You can update your Mac to Catalina, but we recommend you wait and learn from other's experiences. Since we've told you how to recover lost files on macOS, there is nothing to be afraid of. But the decision is yours in the end.