Fixed: Trust Request Error 0xE8000004 When Trying to Connect My iPad/iPhone to Windows or macOS Catalina
by Anna Sherry Updated on 2021-02-24 / Update for Fix iTunes
"What is 0xe8000004? I have updated my iPhone to iOS 13 and now, I want to reset the device. But every time I try to connect the iPhone to the iTunes app. I am getting the said error. What do I do?" – from Apple Discussion

No one likes an error message. The error 0xe8000004 is especially frustrating because it stops the users connecting their iOS device to the iTunes app. Which practically stops them from doing anything with their devices. They can't update, reset or even restore a backup. Nonetheless, this is a reoccurring error and can be fixed easily with a few simple tips. The tips are discussed in the article below.
Part 1: Reasons Why An Unknown iTunes Error 0XE8000084 Happens on Windows and Mac Catalina?
A lot of iOS users complain about iTunes error 0xe8000004. Every time, they try to connect their iOS devices to iTunes, they are stopped with iPhone error 0xe8000004.
The error states, 'iTunes Could Not Connect to this iPhone' or 'An Unknown Error Occurred (0xe8000004)'. It is impossible for us to determine what caused the apple error code 0xe8000004, particularly on your case but we can provide the general reasons.
A damaged USB port could be the reason. A damaged port makes it impossible for iTunes to detect or even recognize the device.
The iTunes app on your computer may not have been updated in a very long time making iTunes incompatible with the latest iOS version and iPhone models.
A poor network connection is always an issue. If the connection wasn't established properly, then iTunes may show this error.
If there are any apps that conflict with the running system; especially apps that runs on the background of the device.
If you are using a Windows PC then it is probable that the software is interfering with the 64-bit system. On macOS Catalina, it is probably not supporting the older version of the iTunes app.
These are the most probable reasons for iTunes unknown error 0xe8000004 when plugging in iPhone. The methods to get rid of this error altogether are discussed in the article below.
But before you do that try changing the USB cable and clean the port. The origin of the error could be a faulty USB cable or a clogged port. So, try it. If it does not work, then proceed.
Part 2: How to Solve iPhone Error 0XE8000084 or iTunes Error 0XE8000084
Here are the solutions to fix the unknown error (0xe8000004) that occurred while you were trying to connect your iOS device to iTunes. Let's have a look;
Solution 1: Check Your iPhone/iPad Whether It Is The Latest
The first fix would be to check the model of the iPhone or iPad you are using. The latest model if iPhones are iPhone 11, iPhone 11 Pro and iPhone 11 Pro max. 2019 iPad is also available.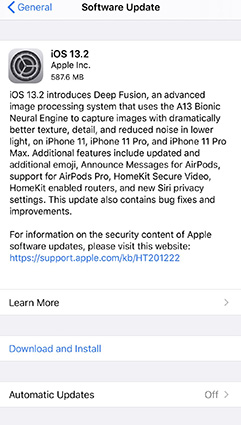 The older iPhone X and all the 2018 models of iPhone and iPads also support the new iOS 13. So, if an unknown error occurred 0xe8000004 then it is possible that you are using an older model of the iOS device that has been updated to iOS 13. Sadly, it is not working properly.
So, check the compatibility list and figure out the model of iPhone or iPad you are using supports iOS 13 or not.
Solution 2: Check USB Connectivity
Most of the time unknown error 0xe8000004 iPhone 7 occurs due to USB connectivity issues. So, if that error appeared on your screen while connecting to iTunes app, then check the USB cable.
It is possible that iTunes an unknown error occurred 0xe8000004 appeared due to the fact you are using a defective USB cable. You also need to clean the ports on both of the devices. If this doesn't work, then proceed to the next solution.
Solution 3: Reinstall iTunes on Windows
If you are using a Windows PC and facing 0xe8000004 error, then you must reinstall iTunes on your computer.But you need to use a professional program like Tenorshare TunesCare.
So, if iTunes an unknown error has occurred 0xe8000004 while connecting your iPhone to your Windows PC, use the following steps with TunesCare to fix it;
Step 1 Download and install TunesCare and launch it.
Step 2 Connect the iOS device to the PC. The program will detect the device immediately, then click on 'Fix iTunes Sync Problems' from the program interface.
Step 3 As soon as you click on that tab, the repair will start. When the repair is completed, you will be notified.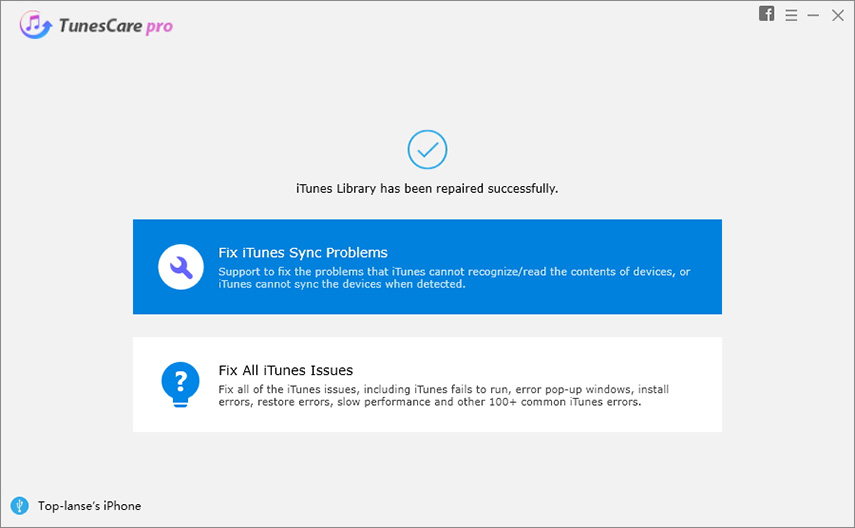 Now you will be able to connect o iTunes, no error will appear.
Solution 4: Fix your iPhone/iPad System
If you are still getting; iPhone could not be restored error 0xe8000004, then you should repair the iOS system using a professional system repair software.
This is actually a pretty simple fix, you just have to find good, professional software. Internet will show you a lot of names but we decided to go with Tenorshare ReiBoot.
ReiBoot is a professional program designed to deal with any iOS-related issues. The recovery rate is excellent, the operational procedure is also very simple. Let's have a look;
Step 1 Download and install ReiBoot on your computer, PC or Mac. Then, launch it.
Step 2 Now, connect the iOS device to the computer and click the 'Start'.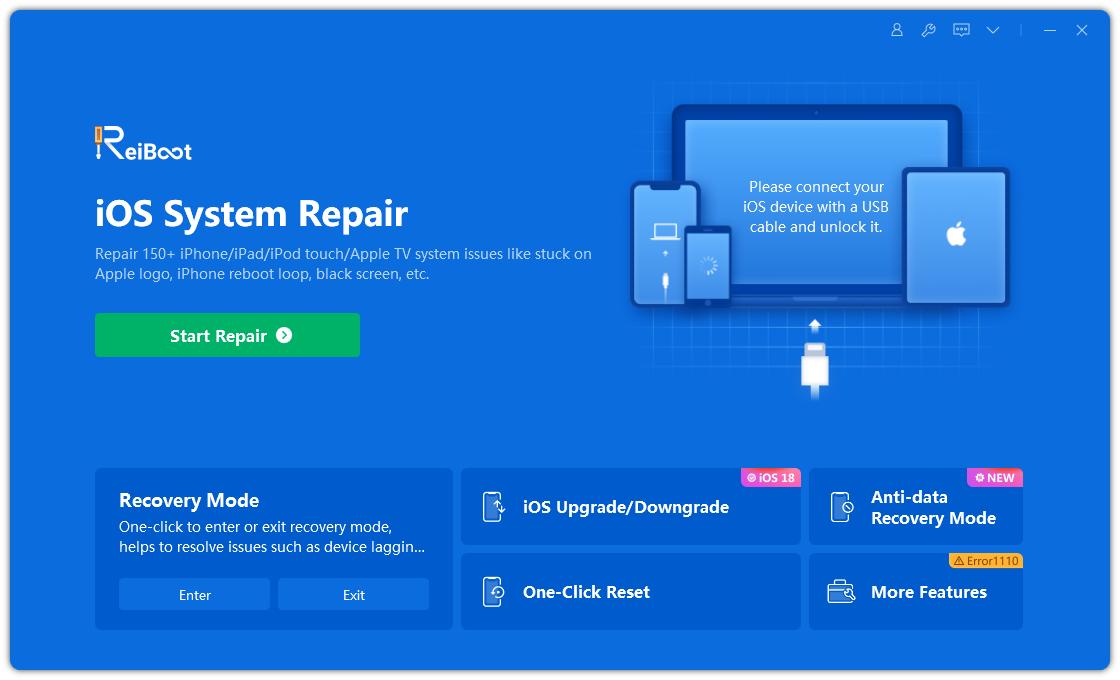 Step 3 Then, click on 'Standard Repair' in the following window.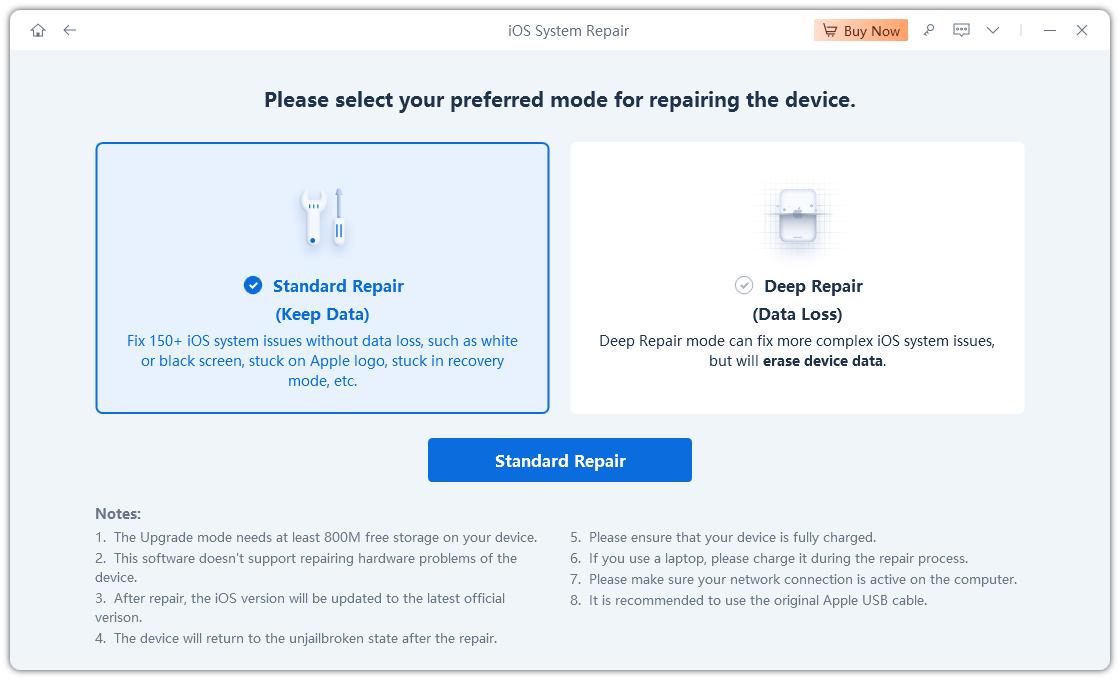 Step 4 Then, you have to download the associated firmware. Click on 'Browse' and set a path for the firmware and click 'Download'.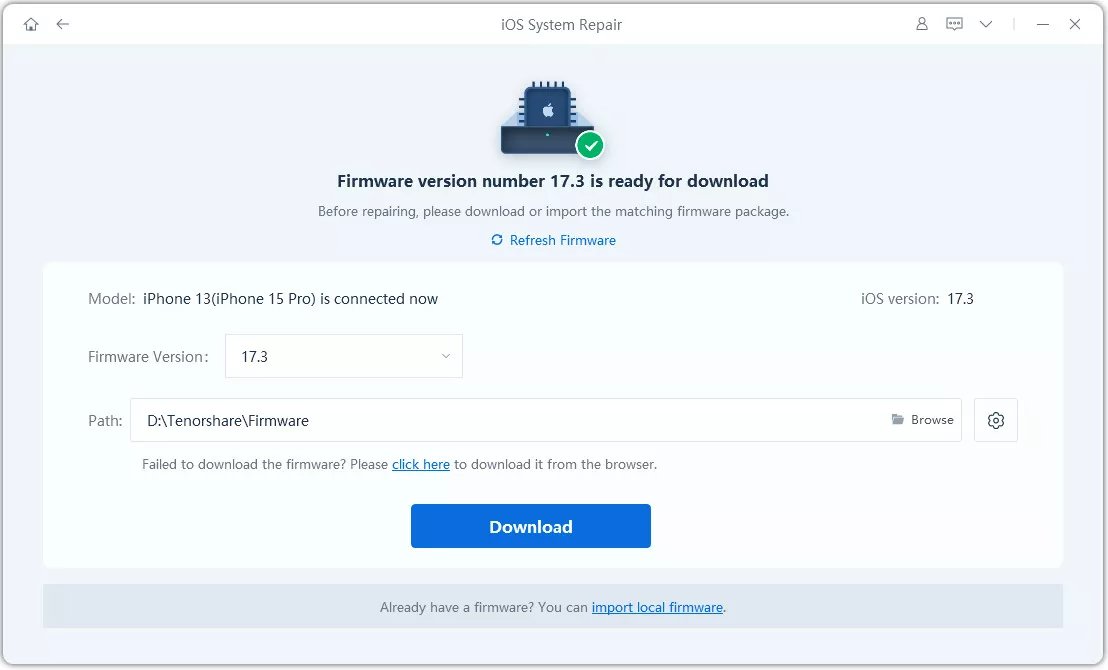 Step 5 After the firmware is successfully downloaded, click 'Start Standard Repair' to safely repair the iOS system.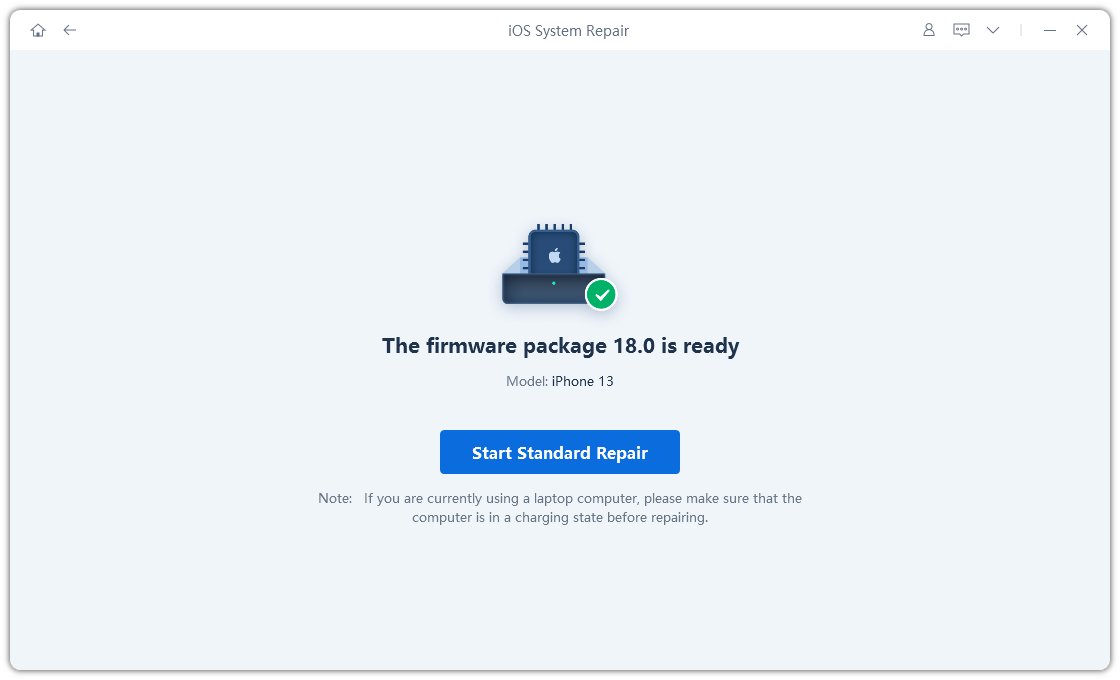 Tenorshare ReiBoot is one of the most efficient ways to repair an iOS system and get rid of the said iTunes error.
Solution 5: Update Your Mac to Latest Version
If the said error appeared while connecting your iPhone to Mac. Then, you can update the Mac to its latest version. The steps are pretty easy;
Step 1:Run your Mac and navigate to 'System Preferences' from Apple Menu.
Step 2:After that, click on 'Software Update'. The Mac will start looking for available updates.
Step 3:If any update is available, click 'Update Now'. The update will start to install.

After updating the macOS, the said error will disappear automatically.
Conclusion
Therefore, error 0xe8000004 may be a very common error message but the user is bothered by it. But it is very easy to fix. You can use the discussed fixes mentioned in the article. But if it has appeared on Windows PC, then we recommend using Tenorshare TunesCare to re-install the iTunes app, once again. Otherwise,Tenorshare ReiBoot is the best way to fix the said error.