How to Get the Missing Album Artwork Back in the Music App on macOS Catalina?
by Anna Sherry Updated on 2021-05-31 / Update for Mac OS
"I just upgraded to Catalina and noticed all of my album art did not show up in Music. Will this be fixed in the next update? I have thousands of albums and would hate to manually attempt to fix this. Please let me know, thanks!"
While most features are working just fine in the latest version of macOS, album art in Music for Catalina is where some people are facing issues. If you have also updated your Mac to macOS Catalina and you also find that your album art is missing in the new Music app, you are not alone.
Fortunately, though, there are ways to fix the no album artwork in the Catalina issue and get your missing album covers back in your Music app. Since there are multiple ways to get around this issue, you have a good chance of fixing the issue and being able to see your covers back again in the application.
Part 1. Where the Catalina Music App Stores Album Artwork?
When something goes missing, the first thing you will want to do is where the item that went missing was located. In your case, the missing item is album artwork and your Mac has a specific location where it stores this data.
In the past, there was an Album Artwork folder in the /Music/iTunes folder in the home folder. The new path for artwork is:
~/Library/Containers/com.apple.APMArtworkAgent/Data/Documents
Part 2. How to Get Missing Album Artwork Back in Catalina Music App
Since you have lost the artwork, it is likely you will not find anything in the above artwork folders. To get that artwork back on your Mac, you are going to need to follow the tips given below.
Tip 1. Wait for the Music App to Complete Catalina iTunes/Music Migration
When you update your Mac to the Catalina, it allows you to update your music from the iTunes app. This migration process helps you carry over all of your music tracks including their artworks.
Sometimes, what happens is that your Mac goes into sleep mode while the migration process is running on your machine. This often results in missing artwork and you should definitely keep your Mac awake when the processes are running.
One of the users reported that it took nearly 12 hours for my quadcore iMac to complete Catalina iTunes/Music migration. If you have a large library of music files, it is going to take even 10 hours for your music to be migrated. So keep patience and wait while a full migration is done on your Mac. Also, ensure that your Mac does not go into sleep mode when your music is being migrated.
Tip 2. Close Music App and Reopen It for Several Times
It may happen that the Music app is stuck at a point for longer than it should. In that case, your best bet is to close the app and then re-open it a few times on your Mac.
Closing the app removes all the temporary files of the app, and then when you relaunch the app, it gives a fresh chance for the app to do your tasks. You will probably want to do it several times before you can perform a flawless restoration of your artwork.
Tip 3. Delete the Library and then Restore It
One of the ways to fix the missing album art on Catalina is to actually delete your music tracks and their libraries and then restore your tracks. Doing so fixes the minor glitch in the app and lets you get your missing artworks back on your machine.
Step 1: Open the Music app and find the track for which you have lost the artwork. Right-click on the track and select Delete from Library.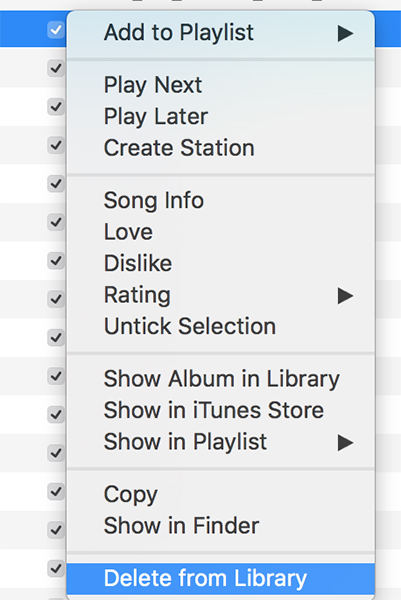 Step 2: A prompt will appear asking if you'd like to permanently delete the file. Select Move to Trash to move the file to the Trash.

Step 3: Once the file is deleted, open the Trash on your Mac, right-click on your deleted file, and select Put Back. It will restore your file.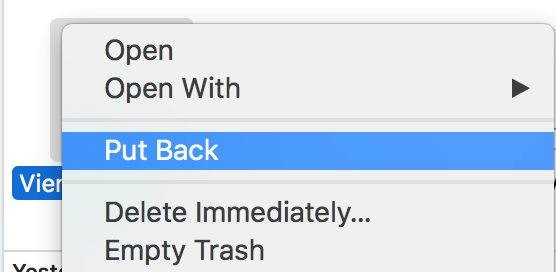 Step 4: Double-click on the restored file and it will be added to your music library. This time it will have its artwork with it.
Tip 4. Get Album Artwork Again Manually
If the above method did not work for you, you can find the artwork for your music tracks manually and then add it to your app.
There are dozens of websites letting you download free artwork and you can use them to find the artwork for your tracks. This should resolve your album artwork missing after updating to Catalina issue.
Tip 5. Downgrade Your Mac OS
If the issue still persists, you can downgrade your operating system back to where you were. It could be macOS High Sierra or macOS Mojave.
This will require you to create a bootable USB installer of your previous OS versions and then you can do a full and clean installation of the OS on your Mac.
Tip 6. Report the Bug to Apple and Wait for the Fix on Next Version
Apple will only be able to fix the issue if they know about it. Since you have figured out the Catalinas has this issue, you can report it to Apple so they can fix it in future macOS versions.
The Bug Reporting webpage on the Apple website will help you do it.
Bonus Tips: The Best Mac Data Recovery Software 2019
Losing artwork is one thing and losing your important files is another. If yours is the latter case and you have lost your important files after upgrading the OS on your Mac, you will need to use a dedicated software to get your data back.
Tenorshare 4DDiG for Mac Data Recovery is a wonderful choice if you want to recover any lost files on your Mac machine. The software allows you to get your lost data back in a few clicks on your Mac computer.
Step 1 Download, install, and launch the software on your Mac. Choose your hard drive where your data was stored and click on Scan.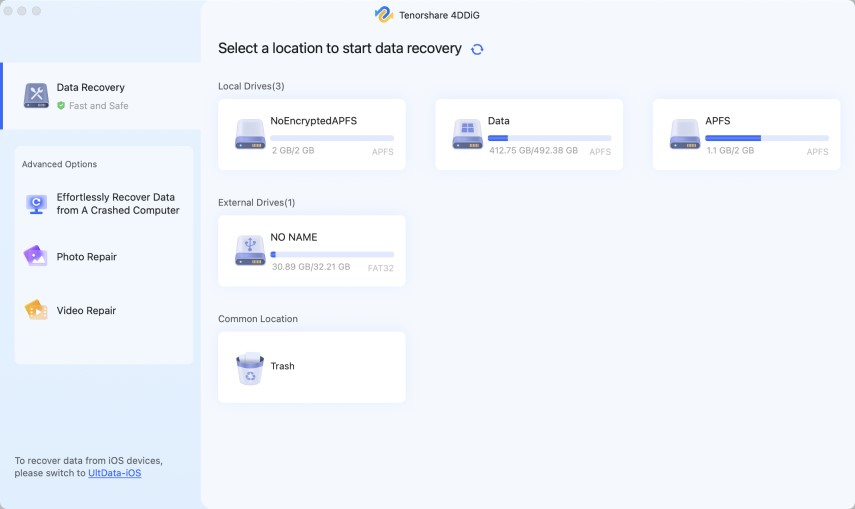 Step 2 Review the recover-able files, select the files you would like to recover, and hit Recover at the bottom.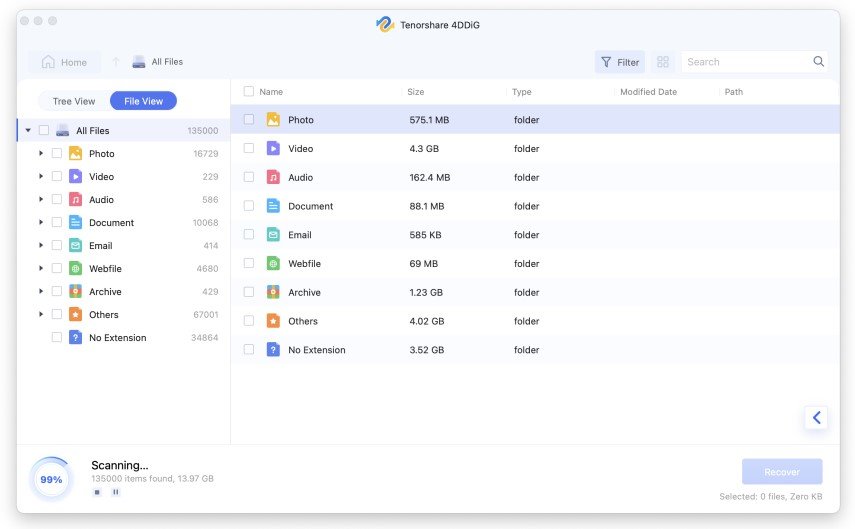 Step 3 Select where you want to save your recovered files.
Video tutorial on how to recover deleted files from Mac?
Sum Up
Album artwork disappearing with OS Catalina has affected a number of Mac users but there are a few temporary fixes to get the issue fixed on your machine.