Iforgot Apple Com Password: Best 3 Methods To Reset It
by Sophie Green Updated on 2022-02-17 / Update for iCloud Tips
When iforgot apple com password to verify apple id and which cannot function well. What can you do to fix it? In that case, the three best-known methods can solve your problem with ease. There are many easy methods to reset or change your password. Read along to find your favourite.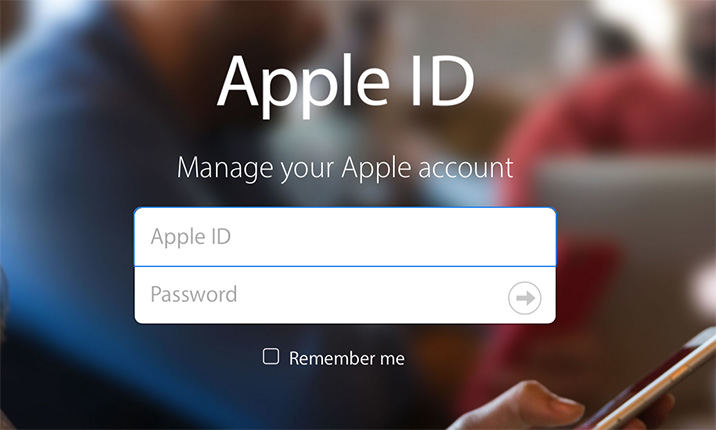 What Happens If I Forgot My Apple ID Password
Your Apple ID is pretty much your identity when it comes to using and managing any services offered by Apple Inc. What happens if i forgot my apple id password? If you forget your Apple ID password, you won't be able to get into your device or download a new application. This can get pretty annoying because that's why you buy a device, right? Surf through these three easy methods to reset your Apple ID password. 
Method 1: Reset Password on the Apple ID Page
One of the easiest methods to reset your password is to log into the website of appleid and reset your password. Follow these quick steps to reset your password successfully. 
Go to appleid.apple.com 
Navigate to the Sign-in and Security section. Choose "Password."
Enter your current password desired new password. 
Click "change password."
Log in to the device with your new Apple ID password. 
Method 2: Reset Password by Answering Security Questions
If you do not remember your present password or the above method fails to work for you, answering the security questions can be another great way to get started. Follow these steps to use your security questions to reset your Apple ID password. 
Go to the iforgot.apple.com
Enter your Apple ID.
There will be an option to reset your password. Choose that. 
Now, choose the option to answer the security question. An email will be sent to verify the request. Authorize that. Otherwise, enter your recovery key.
A series of actions will be presented on the screen. Follow these methodically to reset your password.

Sign in again with the new password. 
Method 3: Reset Password with Two-Factor Authentication
A two-factor authentication process is a handy tool that helps keep your information on your Apple device safer. This makes sure that nobody except you will be able to access your device, even if they know the password. You may also reset your password with this method. 
1. Steps to Reset Password on iPhone, iPad, or iPod
Suppose you're using small handheld devices like iPhone, iPod touch, or an iPad. In that case, you can easily reset your password by two-factor authentication by following these easy steps: 
Go to "Settings" on your gadget, then [your name], and finally to "Password and security."
Turn two-factor authentication on. Choose to continue.
Enter your phone number correctly. This is where you will receive verification codes. You can choose to opt for either text messages or automated calls.
On tapping on "Next," a verification code will be sent to your mobile number to verify. Two-factor authentication is now turned on. 

You might also be asked to answer some security questions. And you can change your Apple passcode on iPhone now.
2. Steps to Reset Password on Mac
When using your Mac PC or laptop, you can also use two-factor authentication for resetting the password. 
Apple menu>Preferences>Apple ID.
Click Passwords and Security under your name.

Turn on Two-factor authentication. And you can change your Apple passcode on mac now.

After setting up 2FA, you will reset your password using your trusted device. 
Tip: Iforgot Apple Com Password And Could Not Activate My iPhone
Do you still have trouble bypassing the Apple ID password or having difficulty activating your iPhone? We still have a solution. Tenorshare 4MeKey is intelligent software that will help you access your device without entering your password. It also allows you to activate it in case you cannot get past the activation lock. 
Click the Download button and install 4MeKey on your PC/Mac. Tap "Start to Remove" to remove iCloud on your device.

Connect your iOS device to your computer.

Start to jailbreak your device with a USB flash drive.

Confirm your Device information and start to remove apple ID on your device.
The Bottom Line
iforgot apple com password can trigger panic in many users. However, the problem is far from complicated and can be fixed within minutes. With our step by step guide, you will be able to reset your Apple ID password with utmost ease and security. Next time you or someone else you know gets into this loophole, just show them this way and life wouldn't be possibly easier.