Worth Trying: Best IMEI Unlock Code Generator Today
by Anna Sherry Updated on 2021-08-23 / Update for Mobile Security
The IMEI number, also known as the International Mobile Station Equipment Identity (IMEI), identifies legitimate equipment by 3GPP (i.e., GSM, UMTS, and LTE) and iDEN mobile, as well as certain satellite phones.
The IMEI (14 digits + a check digit for a total of 15 decimal digits) contains information on the device's origin, model, and serial number.
The generator will solely provide you with IMEI numbers for testing purposes. To check the outcome, use the best IMEI unlock code generators mentioned below:
Part 1: What is Free IMEI Unlock Code Generator?
It's an IMEI code generator that helps to retrieve any network locking code. It supports almost all mobile devices, so you don't need to worry about its compatibility. Free IMEI Unlock Code Generator is a universal locker. It's the most straightforward way to find a phone's unlock code.
In this method, you don't need to find the correct details of mobile to proceed. Without giving complete details of your phone device, you'll be able to unlock it due to the ability of this tool to switch whiting your device.
Part 2: 3 Free IMEI Unlock Code Generator for You
1.Unlocky (Almost all phone brands)
Unlocky allows you to generate free unlock codes for your cell phone immediately. Unlocky tool works with any cell phone, regardless of brand or model. Unlocky has become one of the best IMEI unlock code generators with over 1 million unlock codes and over seven years after we first released the tool to the public!
Pros
Unlocky doesn't charge any fee for unlocking your phone.
Its user interface is a piece of cake, and everyone can fully understand it without any trouble.
Unlocky supports almost every brand, including iPhone, Android, Motorola, etc.
Cons
Its customer reviews aren't the best.
2.WorldUnlock Codes Calculator (Nokia, LG, Samsung)
The WorldUnlock Codes Calculator is a free LG unlock code generator by IMEI. that allows you to unlock Nokia, Siemens, Vitel, Maxel, Panasonic, LG, AEG, Samsung, and Motorola phones.It's a piece of software that lets you create unlock codes for all supported Nokia phones. If you lose your Nokia security code, you may use the MasterCode calculator to reset it. This free Samsung unlocks code generator by IMEI number online is very helpful for users.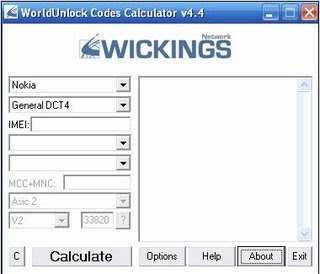 Pros
Safe and free software download.
Its updated version comes regularly, and you can download its latest version anytime you want.
Thousands of people are using this software worldwide.
Cons
It supports only Windows-based operating systems.
3.NokiaFREE Unlock Codes Calculator (Nokia, LG, Samsung)
The NokiaFree Unlock Codes Calculator by IMEI is a basic application that tries to produce unlock codes for various mobile phone brands.This software is full of adware, yet it's featured here owing to a lack of alternatives.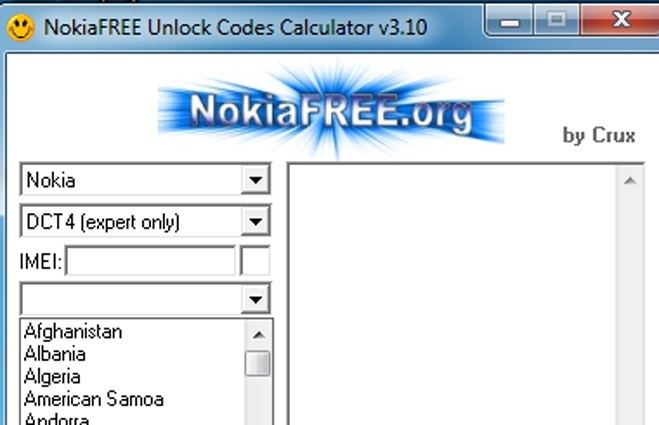 Pros
It possesses a pretty simple interface and easy find button and menus Nokia.
NokiaFree supports some other phone brands, including Siemens, Samsung, Sony, and Nokia.
It provides pretty basic information for getting your unlocking code.
Cons
You'll need to maintain a healthy internet connection for it.
Part 3: (Not Free) IMEI Unlock Code Generator For All Devices
If you want to acquire the services of a free IMEI unlocks code generator, we have some brilliant options for you. Let's explore them.
1.The Unlock Arena
The Unlock Arena is a Nokia unlocks Calculator by IMEI online that's pretty useful at removing network restrictions on your mobile, removing sim restrictions on a mobile device with unlocking codes. It's a fascinating method to remove your locks with minimal effort.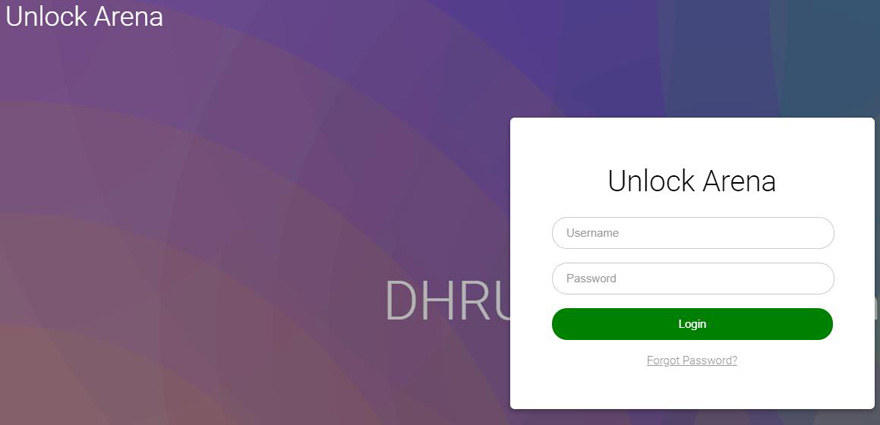 Pros
After you unlock the phone, you won't have to pay any charges whenever you change a sim card in another country.
The Unlock Area makes your device support any GSM carrier.
Cons
It's limited to a couple of devices.
2.Doctor SIM
DoctorSIM is one of the best unlocks iPhone IMEI code generators. It was created for the sole purpose of assisting users with removing network carrier limitations. Unlike any other unlocking solution on the market, doctorSIM unlocks the network carrier lock via an online IMEI unlocking method. This program does not rely on hacking to assist users in unlocking their smartphones. Instead, it employs real-world technology to assist customers in unlocking their SIM cards.

Pros
Users from all over the world can utilize it.
A powerful and reliable internet tool capable of unlocking any phone with a 99 percent success rate.
Cons
Unlocking your smartphone might take up to 7 days.
The doctorSIM unlock service, according to several reviews, does not function.
3.UnlockRadar
UnlockRadar is an online IMEI unlock code generator that can unlock your phone quicker than you think. It will open the device's lock within 15 minutes. UnlockRadar is entirely safe too that will not cause any inconvenience to your mobile device.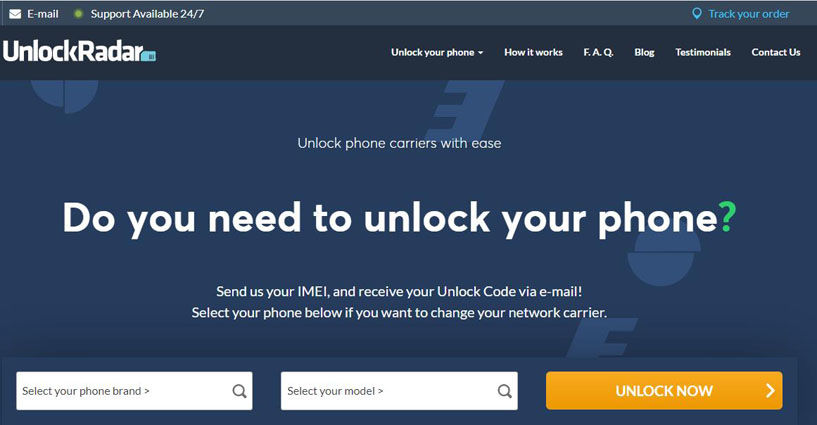 Pros
It's probably the safest method to unlock your phone. UnlockRadar uses unique codes, meaning your phones would not be affected by it.
Using this method, you won't have to spend much money while purchasing a new sim. You'll only need to buy a sim card, and you can make a call, use the internet and send texts at local rates.
Cons
Sometimes you'll receive the unlock code after some hours.
No, you can't use IMEI unlock code generator to remove the iCloud Activation Lock. But there is a solution for you in the shape of 4MeKey that can remove your your iCloud activation lock. Tenorshare 4Mekey can remove your iCloud Activation Lock without Apple ID.You can unlock your iCloud account whenever you forget the password or lost your iPhone.
Run by professional group with 10 years experience, 4Mekey is reliable and truly effective. You'll also find its interface pretty friendly! Following the steps:
Launch Tenorshare 4Mekey. After installing this tool on your device, launch it. Now you'll see the option of '' Remove iCloud Activation Lock''. Before unlocking the iCloud account, 4Mekey will Jailbreak your system. (Note: you can't connect more than one iOS device with a PC simultaneously.)

Jailbreak your iOS device. Download the Jailbreak tool, and after downloading it, you'll need to click on '' Start Jailbreak''. Then the tool will start jailbreaking your device. You only have to follow its instructions to get your job done.

Remove iCloud activation lock. After jailbreaking is completed, you'll need to confirm device information. Before clicking on the'' Remove button'', you need to think that after removing iCloud Activation Lock, you'll be unable to use your cell phone.

Remove Completed. Now tap on '' Start Remove '', and it will remove your iCloud Activation lock in few minutes.
Summary
Finding an appropriate IMEI unlock generator is a daunting task. Despite so many companies offering the services, only a few are worthy enough to hire. However, if you read this piece of writing, you'll get a complete insight into the free and paid tools for unlocking your phones. Moreover, if you want to remove the iCloud activation lock, you must acquire the services of Tenorshare 4MeKey.