New iPhone 12/13/14 Won't Activate? 8 Quick Ways To Fix It
by Jenefey Aaron Updated on 2022-12-16 / Update for iPhone 12
New iPhone 12/13/14 won't activate is a really tiresome problem. But don't worry, this blog guarantees you the problem will be fixed in the end. Check this blog and Let'go!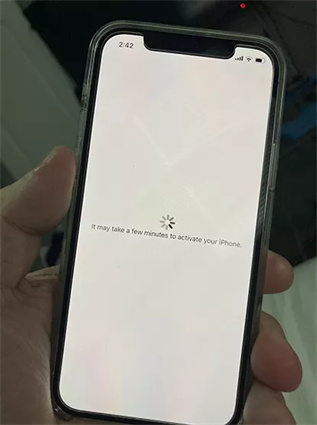 These iPhone 12/13/14 unable to activation issues caused by many factors and can easily be resolved by taking some bold steps. If you're experiencing the iPhone 12/13/14 unable to activate issue, kindly check the section below to get necessary support.
Question: Why Won't My iPhone 12/13/14 Activate
iPhone 12/13/14 won't activate is a common issue which many users may have encountered this problem, but seldom know the reason why it occurs, even Apple Offical itself. But don't worry, we summarize the most common reasons for this problem from every iPhone 12 user. These reasons are:
A disabled Activation Lock.
Activation server unavailable temporarily.
Device do not connected to the Internet.
SIM cards inserted unproperly.
Sim cards not supported by iPhone.
iPhone is locked by mobile service carrier.
The technical difficulties from mobile carrier.
8 Methods to Fix New iPhone 12/13/14 Won't Activate
"Could not activate iPhone" issues are caused by several factors. So, if iphone 12 unable to activate issue is your challenge at this moment, know that you're not alone in this matter. You can get the issue resolved by following the steps below :
Method 1: Check System Status
Apple has a support page that shows real-time status information for its services. On the page, each device system is monitored and analyzed. You can resolve your challenge by heading to the Apple System Status page. There, you will see the nature of issue your system is having. If everything is green, then your iPhone system is working effectively.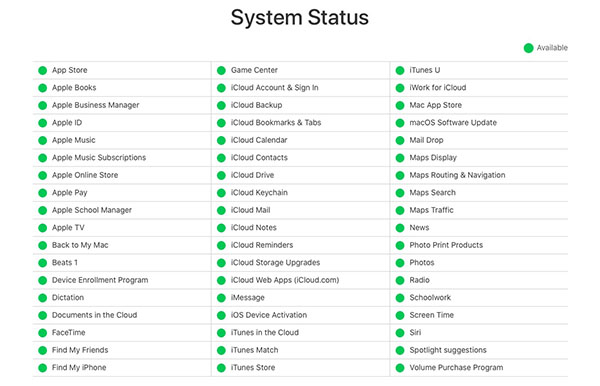 Method 2: Force Restart iPhone 12
If you can't resolve the iPhone 12 unable to activate challenge with the option above, then you need to consider this option. Forcing your iPhone to restart can be a good way to overcome the problem. Below are the steps to follow:
Press and quickly release the volume up button.
Press and quickly release the volume down button.
Press and hold the side button.
When the Apple logo appears, release the button
Method 3: Using Wi-Fi to Activate
The issue can also be caused by poor network. You can also solve this problem by connecting to a wireless network around you. You will need to connect to a Wi-Fi to get the issue resolved. Below are the steps to follow :
From your Home screen, go to Settings > Wi-Fi.

Turn on Wi-Fi. Your device will automatically search for available Wi-Fi networks.
Tap the name of the Wi-Fi network that you want to join.

With iOS 14.1 and iPadOS, you might see these network options:

My Networks: Wi-Fi networks that you've connected with before.
Public Networks: Available Wi-Fi networks that you've never connected with before.
Method 4: Activate iPhone 12 Using iTunes
Trying this fourth method can also help you resolve your challenge as quickly as possible. You will need to update your iTunes to get this iPhone activated. Below are the steps to take to fix the issue.
Update iTunes to the latest version and then run it on your PC. Get your iPhone connected with a genuine USB cable.
Tap on your device name from the left panel on iTunes and then hit 'Activate your iPhone'.
Method 5: Contact Your Carrier
Perhaps you bought your iPhone from a network carrier and you see the error after the iOS 12 update, you need to reach out to the company. Contact them and ask the support staff to unlock your SIM card and iPhone.
If you're still stuck after going through the processes above, you need to consider some other solutions. Alternatives you can consider for fixing the iPhone 12 unable to activate issue include:
Method 6: Start over the Activation Process
When this issue happened, you will notice that the phone's home button is working. You will have to use this button to get the problem fixed. Here is how to go about it.
Turn on your iPhone 12 and choose your language and region, until a menu appears with three options: "Emergency Call", "Start Over", and "Wi-Fi Settings".

Choose "Start Over" – this goes back to the very beginning of the iOS setup screens, letting you choose a language, wi-fi router, etc
Go through the process again, if you see the "Activation Error" screen again, then just run through this process a few more times
Method 7: Change another SIM Card
You can also fix this issue by changing to another SIM card. You will have to change your current SIM card. Below are the steps to take.
Open the SIM tray
Place the new SIM card into the tray
Insert the tray into the device completely
Method 8: Fix New iPhone 12/13/14 Won't Activate [100% WORKS]
There is a good alternative you can consider for fixing this activation issue. It entails using the Tenorshare 4MeKey works. This Tenorshare 4MeKey is a safer tool commonly used for the removal of iCloud activation. It helps iPhone users eliminate the activation lock on their devices. It's indeed software that ensures iOS device users access their app store using the new Apple ID.
Kindly follow the steps below to get started with Tenorshare 4Mekey.
Download and Launch Tenorshare 4Mekey by visiting the software official website.

Jailbreak your iOS device with Tenorshare 4Mekey. After the installation is completed, you can initiate the jailbreaking process.

Once the jailbreaking process is completed, you can start to remove the iCloud Activation Lock. Just confirm your device information and hit on "Start Remove" button to get started.

Wait for the process to be completed.
Conclusion
Fixing the new iPhone 12/13/14 won't activate can be stressful. However, when you use 4mekey and reiboot tools, you get things done easily. You have lesser worries about system corruption. Also, you get things done with minimal stress.