[100% Success] Tutorial To Get iPhone 11 iCloud Bypass 
by Sophie Green Updated on 2022-12-16 / Update for iCloud Tips
All set for your iPhone 11 iCloud bypass? Or are you skeptical about initiating the process on your own? Don't worry; we have made sure that before you get started, you have all the essential information regarding the process. Performing iPhone 11 activation lock bypass is not a complicated task, and in this article, we will let you know why we say so!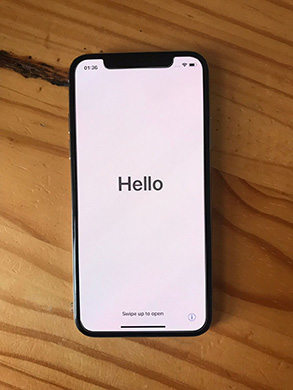 Part 1: iPhone 11 iCloud Bypass: Is It Workable
Short answer – Yes! It is absolutely possible to bypass iPhone 11. In fact, it is pretty easy and convenient. You do not require much technical knowledge to make it work. Just some readily available iPhone 11 iCloud unlock tools, and a working system is all you need to bypass your iPhone 11. However, the most crucial part is to look for the ideal tool that works for you and is easy to handle. This is where Tenorshare 4MeKey comes into the picture. 
Part 2: A Method Works 100% for iPhone 11 iCloud Bypass
How to bypass icloud lock on iphone 11? The most effective iPhone activation lock bypass method is to use Tenorshare 4MeKey. However, 4MeKey does not support removing the activation lock on iPhone 11 due to technical difficulty and we are working hard to develop it. This is software that works wonders if you are looking for a solution to bypass Activation Lock on an iOS device.
The software is super convenient to use and has a user-friendly interface that assists with comprehensive guidance.
Given below are the steps you can follow for using 4MeKey for iPhone 11 iCloud bypass:
Download the software and launch it on your system.

Connect your iPhone to your system with the help of a USB cable. Ensure that the connection is not disrupted throughout the process, or else it will stop midway. 

Select the Remove iCloud Activation Lock option, and Tenorshare 4MeKey will Jailbreak your iOS Device. Ensure that you have a stable network connection for the smooth working of the entire Jailbreak procedure. 

Once the Jailbreak is complete, you can start to Remove iCloud Activation Lock by clicking the "Start Remove" Option. Wait patiently for a few minutes until the process is completed. 

Your iPhone 11 iCloud lock bypass will be completed successfully after a few minutes.
Part 3: FAQS about Activation Lock Unlocking
1. Is Activation Lock Unlocking Online Service Workable ?
Yes, the Activation Lock Unlocking Online Service is workable. There are 3 activation lock unlocking servers for you, and you can follow the guide to give it a try. You can also try using checkra1n to get iPhone 11 iCloud bypass checkra1n or iPhone 11 Pro Max iCloud bypass checkra1n.
2. Can You Remove Apple ID Activation Lock?
Yes, you can remove the Apple ID activation lock. You can either use the bypass tools available online or head to Apple customer care for help. You can also log in to your Apple account on the Official Apple website and seek assistance from the experts. 
3.How Do You Turn off Activation Lock on iPhone?
Part 2 of this very article mentioned the easiest and most effective way. The method with Tenorshare helps with easy unlocking without needing the previous password. 
Final Words
If your iPhone or any other Apple device has an active activation lock, you can simply use Tenorshare 4MeKey. In case either of these methods does not work, you can reach out for professional help. In any case, stay calm and try unlocking your device with simple techniques that do not involve chaotic tools to get your iphone 11 icloud bypass.