Google Drive Leaked Images: Is Google Drive Safe for Photos?
by Sophie Green Updated on 2021-06-03 / Update for Cloud Merge
Google Drive has quickly become a very popular cloud storage space among several people just after its introduction. With the popularity of Google Drive soaring to great heights, it is natural to wonder about the safety of the files we store here after the Google Drive leaked images incident. This article will address all your concerns regarding how safe Google Drive is, in reality, to store all your personal and professional files and documents on cloud.
Part 1. Is Google Drive Safe for Photos?
Are you wondering is Google Drive secure? For the files in transit, Google Drive makes use of 256-bit SSL/TLS encryption, and for the files in rest, it uses 128-bit AES keys. This means that a stronger encryption is used whenever you are downloading, uploading, or even accessing the files on Google Drive. This security measure is put in place by Google due to the fact that the files that are in motion are at a greater risk when compared to files that are at rest.
The encryption on Google Drive is done on the server-side. This would mean that the keys for decryption will be with Google, who is the service provider here. This is one of the reasons why Google Drive users need to be concerned about the safety of their documents.
If you are wondering whether Google Drive is safe for photos, to be honest, data stored anywhere, is never 100% secure. It is not only up to Google Drive but also up to you. Thus we can take mesures to make Google Drive more secuerely.
Part 2. Possible Security Problems for Google Drive
Is Google Drive safe for personal photos? There are several possible security problems for using Google Drive that are given below.
When you are accessing Google Drive, an unsecured network can lead to a high-risk situation.
A major security concern of Google Drive is when you share a particular file with the wrong person.
The Google Drive Safety is also affected by the security of your Google account.
Now that we are aware of the different problems associated with the safety of our stored data on Google Drive, let us have a look at the different ways in which we can tackle this.
Part 3. How to Use Google Drive More Securely?
Are you worried about is Google Drive safe to store photos? Here are a few ways in which you can use Google Drive more securely.
1. Enable Two-factor authentication to Your Google Drive Account
By enabling the two-factor authentication on your Google Drive account, your data would remain a lot safer. You can enable two-factor authentication for Google Drive in the following way.
Open your Google account and go to the "Security" option from the main menu.
Select the option of "2-factor verification" under "Signing in to Google".

After this, follow the on-screen instructions.
Once done, your Google Drive would be much safer and resistant to hacker attacks than before.
2. Avoid Accessing Google Drive on Public Wi-Fi
When you use Google Drive on public Wifi, you are at an increased risk of hacker attack. Public Wi-fis are a great way for hackers to get unfettered access to the devices that are connected to the same network. When the hacker positions themselves between you and the Wifi connection, they can easily access the data you are working on on Google Drive. This is why it is important that you refrain from using Google Drive while being connected to a public Wifi.
3. Encrypting Your Files Before Uploading To the Cloud
It is always safer to encrypt your data prior to uploading them to the cloud on Google Drive. There are a number of different ways that you can encrypt your data before you store it in Google Drive. If you are uploading very sensitive and important data to Google Drive, it is highly advised that you add this step prior to doing so.
1. Encrypt Documents through Word
The easiest way in which you can encrypt documents is by using the in-built feature in Microsoft Office applications. You can do this in the following way.
Open the file that you wish to encrypt and click on "File".

Go to "Protect Document" and select "Encrypt with Password".
You can give any password you think is strong and encrypt the file.
2. Encrypt Data with BoxCryptor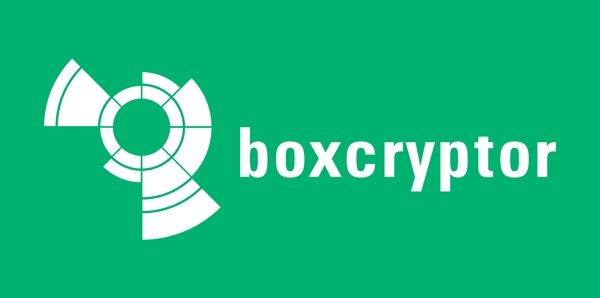 Another way in which you can encrypt any document before uploading it on Google Drive is by using a third-party encryption tool like BoxCryptor. BoxCryptor can be used to protect your files on Google Drive by using end-to-end encryption.
This means that nobody other than you can access the files encrypted in this way. BoxCryptor offers an excellent solution for individuals as well as companies who wish to make their documents on Google Drive more secure by encrypting them.
Conclusion
How secure is Google Drive? Although Google Drive is an extremely popular cloud storage space, it still has some security concerns that remain unaddressed. To eliminate these security and safety risks associated with storing your photos on Google Drive, you can encrypt the file before uploading it on Google Drive. If you use Google Drive to store sensitive documents, remember to encrypt them firstly.