Top 10 Sites and Apps to Download Music on iPhone/iPad/iPod
Music is an integral part of our daily lives and most of our daily needs come online in the form of music streaming, downloading etc. But downloading music illegally isn't an option anymore if you really want to support an artist or various artists. Though there are many options to stream our favorite songs or tracks, the options are more or less limited when it comes to free music. There are a plethora of free streaming and music download sites available on the Internet. So, if you want to know how to get your favorite tracks for free and also how to download music on iPhone, follow this detailed guide. We have come up with the 5 best free music download sites for iPhone.
Part 1: Top 5 Free Music Download Sites
1. Jamendo Music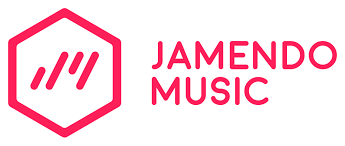 Jamendo Music is an old yet evergreen website that has been offering free music for download for years. They have a library of around 470000 tracks and the downloads are absolutely free. They are rightfully protected by Creative Commons licenses as well. By this it means that the creators of the listed songs won't bother you if you just download their creation or music for personal use. This is basically independent music devoid of any copyright. Though you won't get famous musicians or singer here, you will surely love the work of the best creative artists for sure. You can review, share and even donate the artist if you like his/her work. Jamendo is also kind of a music explorer with free radio stations as well as playlists that gets updated regularly. Need music for your travelogue, commercial, short film etc? You can't go wrong with Jamendo!
2. PureVolume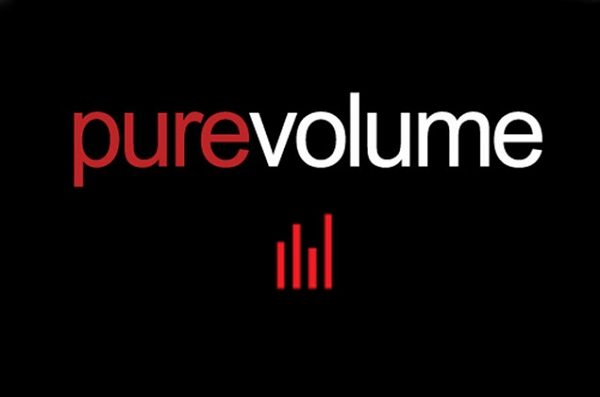 PureVolume is a website that boasts loads of free music downloads from a plethora of different artists both big names and aspiring ones. It has been around for a decade now and it has got quite a large fan following with close to a million visitors per day. You can expect artists like Skrillex, Kayne West, Tokyo Police Club, Mariah Carey just to name a few. But keep in mind, they don't give away all of their tracks for free. Only some of them are free for download. Apart from them, they also promote the work of aspiring artists with all of them offering free songs of their latest creations. You can search and find top downloads, albums, genre etc. There is an entire community where you can get recommendations for the best tracks right now!
3. Amazon Music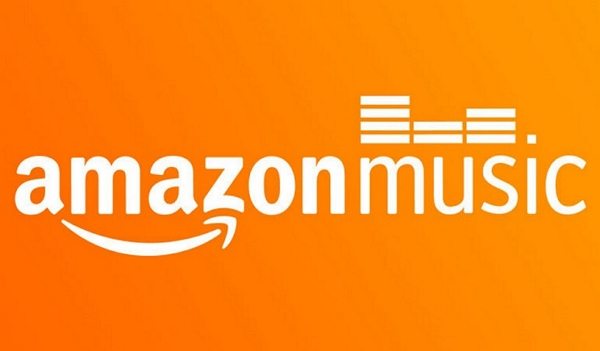 Amazon! Sounds familiar, isn't it? Yes, the e-commerce giant also has something in store for the music lovers as well. Amazon Music comes with free music downloads and that too from a huge collection. It comes with a constantly updated list of free music download sections. The selection is quite good with hot releases from big names like Foo Fighters, Carole King, and the Blondie etc. There is everything for everybody like classical lovers, meditation and focus oriented songs, EDM, rock, blues etc. It also comes with streaming services as well. Coming from a reputed company, it is undoubtedly a site that you can trust.
4. SoundClick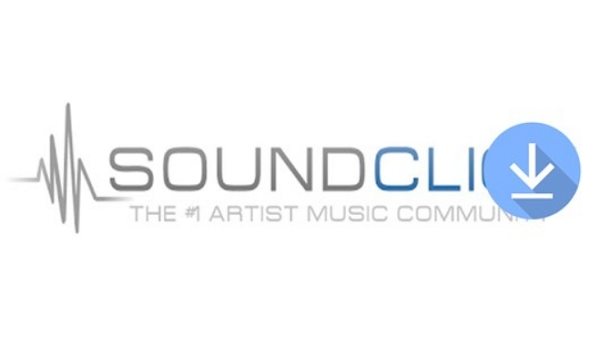 SoundClick is a social music service offering completely free downloads including signed, independent, unsigned, and everything related. Basically, it offers a platform for aspiring artists to showcase their work for free and in turn lets you enjoy the music anytime and anywhere by allowing music downloads for free.
SoundClick offers a great user-interface with simple search methods which are differentiated by genres, charts, and artists. You can download almost anything you want and can also opt for radio services as well. Keep in mind; it does come with both paid and free content as sometimes some artists tend to charge a fee for download. And you won't get full catalogs from big names here.
5. SoundCloud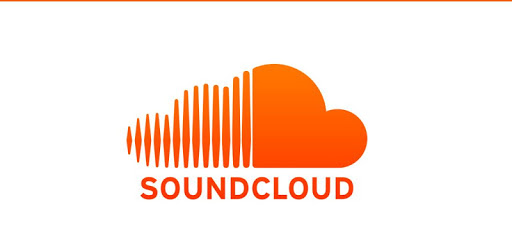 Just like Amazon Music, SoundCloud also offers free music download collection. It has been around for a while now and it is quite famous due to the nature of the content it showcases. It is mainly a free streaming service accompanied by both free and paid downloads too.
SoundCloud boasts unconventional content all thanks to many creative artists and talents all over the globe. It also comes with conventional content as well but all of which needs to be searched specifically according to your needs. If the artists enabled the free download service, you can get it for free or else it is chargeable. Major label artists only offer streaming services but there are many creators who give their work for free. Anyhow, it doesn't come with a dedicated download option for everything, but it is a great website and if you are lucky you can get the best content out there. There's also a slight chance that SoundCloud can offer completely free music downloads in future.
So, these are the best free mp3 music download sites that you can go for.
Now, in case you found your favorite songs and downloaded to your computer, you need a way to transfer it to your iPhone so that you can enjoy it while on the go, right? So, if you are wondering how to download songs in iPhone, then we highly recommend you to go for Tenorshare iCareFone software. It is a stellar data transfer program that can easily transfer any type of music files from one device to another. In this case, you can use it to move your downloaded music files from your computer straight to your iPhone. Here's how to do it:
1. Download and install the Tenorshare iCareFone on your computer.
2. Connect your device and select Manage > Music > Import to add music files to your iPhone/iPad/iPod.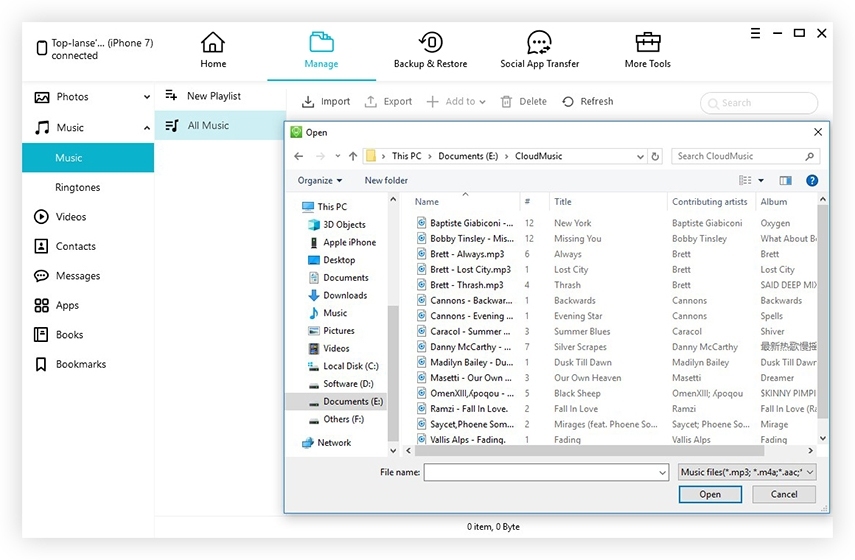 So, this is how to download free music on computer and transfer to iPhone using Tenorshare iCareFone. It is very easy to use and effective too. It will transfer all your files within a flash and works as a 2-way transfer method as well. Highly recommended for any type of data transfer!
Part 2: 5 Free Music Download Apps for iPhone/iPad/iPod
To download music you will definitely need a music downloader for iPhone. These downloaders are effective and do the job really well. Here are some of the best music download apps for iPhone listed below:
1. Spotify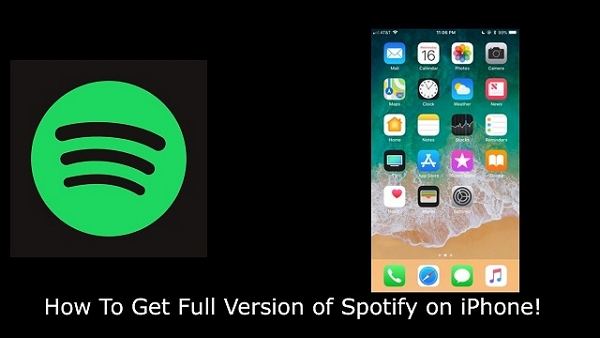 Spotify is one of the most used music downloaders. It is quite famous and offers a user-friendly interface along with good music downloading services. Be it any genre like rock, soft rock, pop, classical, country etc, you can find and download it. Apart from a huge database, the best thing about Spotify is that you can stream music on the interface itself and also can save it for offline use. It is completely free to use and there are some premium services that are chargeable.
2. Google Play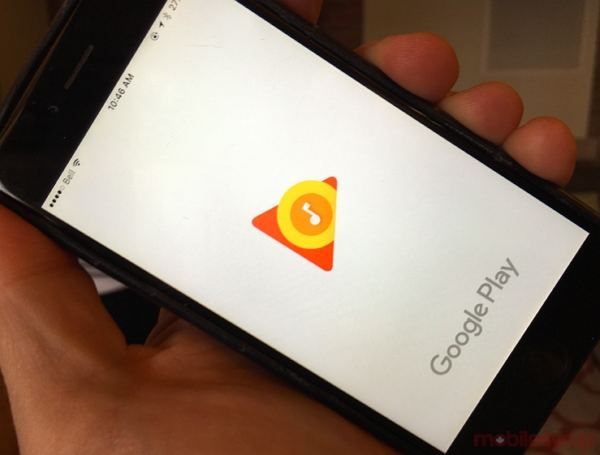 Google Play as the name suggests is developed by Google themselves. It is available for both Android and iOS. So, you can easily use it on your iPhone. It boasts the latest music and tracks along with a huge library of songs as well as other media that you can download. You can use the free version of this app to stream music anytime and the paid version allows you to download and play tracks at a subscription fee of 1.99$ per month.
3. Freemake Musicbox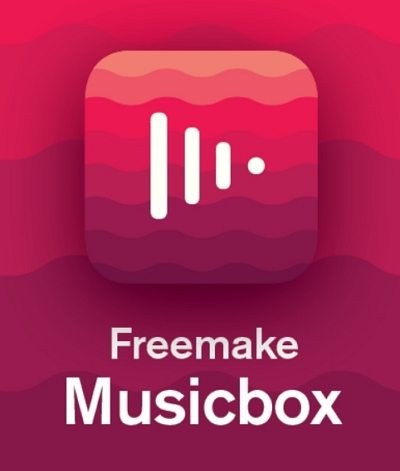 Freemake Musicbox comes with some unique features like great sound quality of tracks, exceptional user-interface etc. It is a free music download app for iPhone and it allows you to comprehensively download, stream, and share tracks on social media. You can multi-task using the app like search music and watch YouTube videos simultaneously. It is extremely convenient and most importantly free to use. You can expect some advertisements on the interface which can be excluded by a small fee.
4. SoundCloud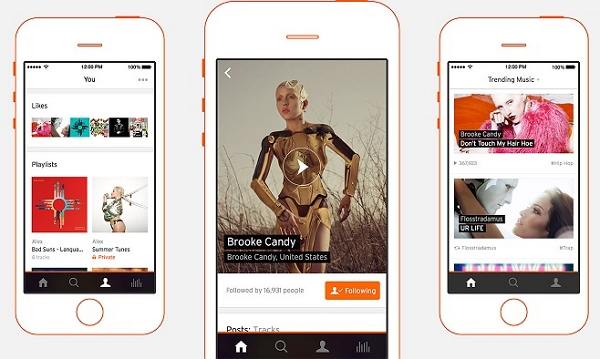 SoundCloud for iPhone is the most minimalistic and effective application for downloading songs on iPhone. It is by far the best free music app and much like the website, it offers the same functions like streaming, downloading and access to some really exceptional music content by various artists around the globe. It is incredibly simple to search, stream, download, comment and love tracks from your iPhone.
5. Free Music Download Pro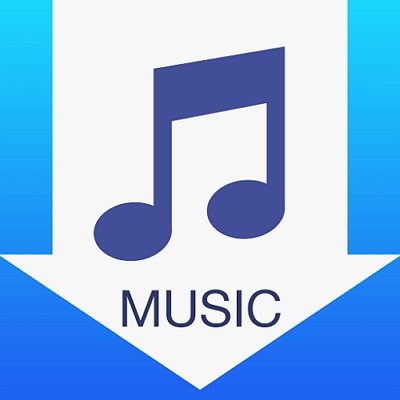 Free Music Download Pro is an all-in-one platform for all your multimedia download needs and especially music. The program comes with its own built-in player. There are playlists, the option to download songs as well as the option to turn on lyrics and tags. Other than that you can also manage multimedia files with ease with the help of this program. And last but not the least, as the name suggests, it is completely free to use.
So, here are the best free music download sites as well as music downloaders for your iPhone detailed comprehensibly for you to check out. All of the above sites are fully operational and used by many people all over the world. They are the best and you can choose any or all of them anytime and anywhere if you want free music download for iPhone. The apps too are the best in the business. You can try each and every one of them and then choose the best according to your needs and requirements. And if you want the best music or any data transfer tool and don't know how to get free music on iPhone after downloading, you know where to go, Tenorshare iCareFone. It is the best!