[FIXED] iPhone 14 Won't Send Video to Android Issue
by Jenefey Aaron Updated on 2022-10-13 / Update for Transfer Video
It is very irritating when you are just about to send a funny video to your friend but your iPhone won't send it. If you can't send video from iPhone to Android then do not get scared, some of your settings may have changed or maybe you are having a network problem. These issues may occur on any iPhone like iPhone 6/7/8 or even on the latest iPhone 14. In this article, we have got you covered. Here are certain possible solutions that can fix the problem and some ways of sending videos to any Android user effectively.
Part 1: Possible Solutions to Fix Can't Send Video from iPhone 14 to Android
When being an iPhone user you are trying to send a video to your friend who is an Android user, you may face certain difficulties. There are many reasons why an iPhone is unable to send video to Android. This is not a severe problem, certain changes to your default settings or maybe a malfunction gave birth to this problem. A few simple solutions are mentioned below:
Way 1:Turn on SMS and Turn off MMS/iMessage
When you can't text video from iPhone to Android then your first place of inspection should be iMessage as it can only work between iPhones. You need to try by turning on the SMS option but keep the MMS option disabled.
Open your iPhone and go to "Settings".
Navigate to "Messages" then if you see the MMS option is turned on then turn it off.
But if it is already off then leave it like that.

And also turn on "Send as SMS" option if it is off.
Now, you can send videos with the help of text messages as the SMS option is turned on.
Way 2: Restart your iPhone and Android
If your iPhone won't send video message then you might fix the problem by restarting both Android and iOS devices. This is a pretty simple task but most of the times if your original settings have changed somehow, restarting the devices will change back the settings to a default.
Well, in case of iPhone 11, you need to press and hold Side and either the Volume down button, a slider will appear. Slide it to turn off the device. Then after it is turned off, press and hold the same button again until you see the Apple logo.
For iPhone 8 and earlier and also for iPads, hold the side or the top button, until the slider appears. And similarly, drag it to turn off and again press the button to restart successfully.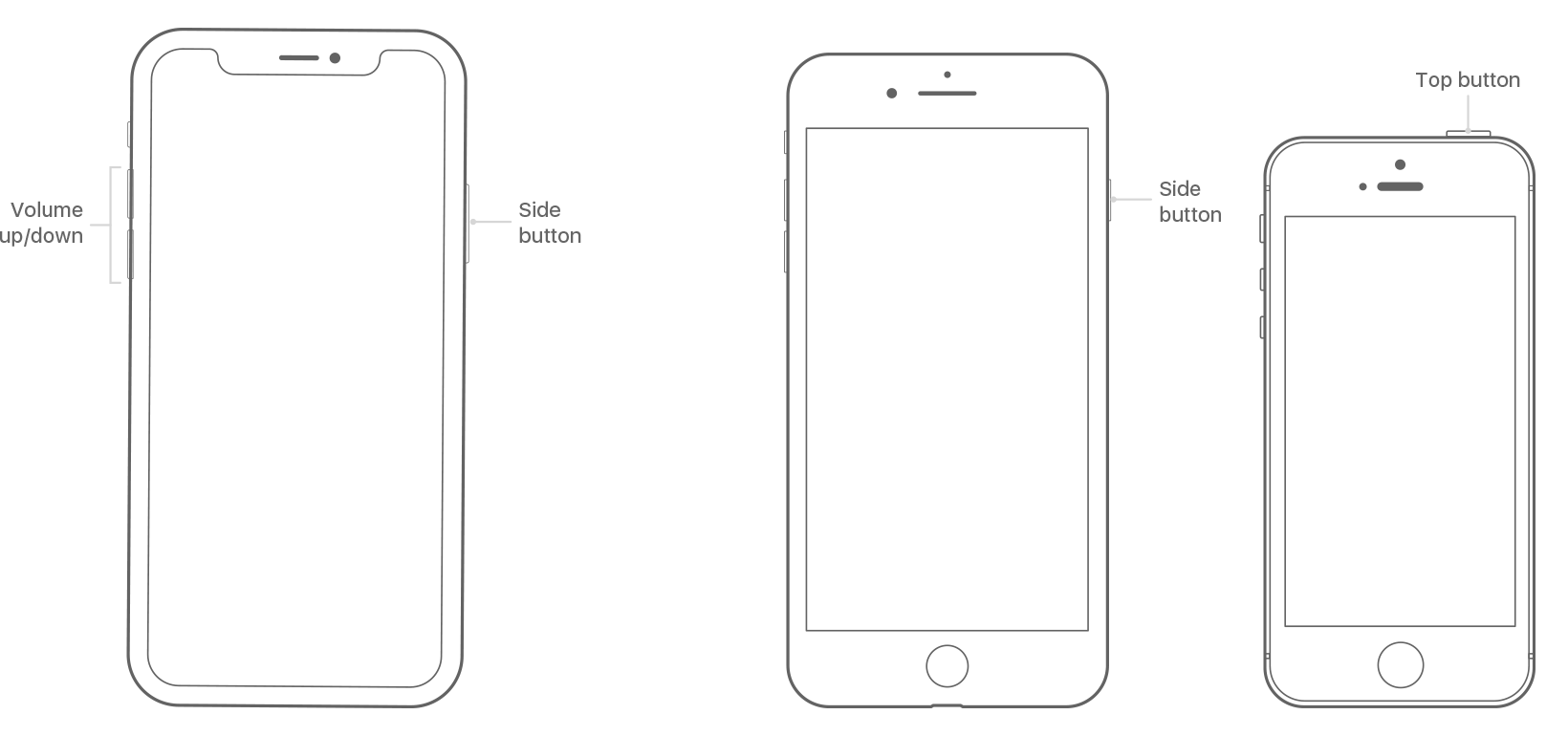 In case of Android phones, it is very simple, just press and hold the Power button of your device to turn it off. Do the same to turn it on again. And you may get the issue solved!
Way 3: Check Network Connection
One of the reasons that your iPhone can't send video to Android is disrupted network. Sometimes, your network connection is the main culprit behind a failed data transfer as almost all of the data transfer methods are dependent on an Internet connection. So, to fix this problem, first, you need to make sure that you are in an area with proper network coverage and then check your network connection thoroughly. Here's how to do it:
If you are unable to connect to the cellular network of your iPhone then you need to make sure that your cellular data is turned on. Go to "Settings" and then turn on the "Cellular Data" option under "Cellular" tab. If you are out of your country then you need to turn on data roaming to transfer files. Turn on "Data Roaming" in this case.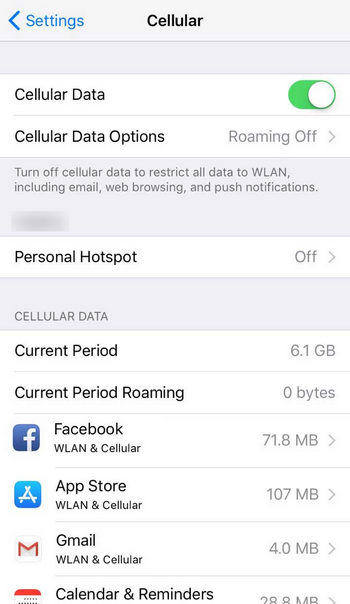 In case, this doesn't solve the issue, check for carrier settings update. For this:
Connect to Wi-Fi, then go to "Settings" and enter the "General" tab.

Now, open "About". If an update is available, go for it.
You can also go for a complete reset of your network settings so as to be sure that your network is not the issue. Here's how to reset:
Go to "Settings", and then to "General".

Under the "Reset" tab, choose "Reset Network Settings".
Keep in mind, this will complete wipeout all your Wi-Fi settings, Wi-Fi passcodes, VPN etc.
Way 4: Check for Software Update
There can be another reason behind your iPhone's inability to transfer data to Android, which is outdated software. So, to make sure that a new update has been released, you need to connect your iPhone to the Internet or Wi-Fi first. Sometimes, as soon as you do it you will be provided with the option to update your software automatically. If not, follow the steps below:
Navigate to "Settings" and then tap on General.

Now, find and select the "Software Update" option.

If there is a genuine software update available, then hit "Download and Install".
This will update your iOS system to the latest one and this may solve the issue.
Part 2: Alternative Ways to Transfer Videos from iPhone 14 to Android
We know transferring videos from one phone to another, especially when your goal is to transfer files from iPhone to an Android phone, is troublesome. The difficulties occur mostly because the phones are run by different Operating Systems and security measures for both of the systems are very different. But just because your iPhone won't send video to Android now that does not mean that you won't be able to do it forever. There are a few ways you can achieve that task, some of the fast and alternative ways are mentioned below:
Way 1. Move Videos from iPhone 14 to Android with Google Photos
A very useful way to transfer video or photos from iPhone to Android phones like Samsung, HTC, OnePlus, Moto etc, is to use Google Photos. It is a professional app designed by none other than Google and it is available for both iOS and Android. The steps to use it to transfer videos from iPhone to Android are mentioned below…
First of all, download the Google Photos on your iPhone, install the app and log-in via your Google account.

Find and turn on "Backup and sync". After this, all of your videos and photos on your iPhone will be uploaded to Google Photos via Wi-Fi.

Lastly, open your Android device and log-in to Google Photos with the same account used above, and you will find all of the photos and videos uploaded from iPhone. Just download them on your Android device.
Keep in mind, using Google Photos to upload data can be stressful for your Internet connection, so make sure that you are connected to a very strong Wi-Fi connection during the upload.
Way 2. Import Videos from iPhone to Android by Drag-and-Drop
The most common way to transfer videos from one phone to another, even if it is from iPhone to an Android phone, is the Drag and Drop method. This method is very simple; you will just need both of the phones, a PC, and two USB cables.
First, you need to connect your iPhone with your PC, by a USB cable. Do the same for the Android device as well.

When your computer has detected them successfully, go to "My Computer", you will see that both the devices are detected as "Portable Device"; the icons will be a bit different.

Now, enter the iPhone, inside the Internal storage you will find the "DCIM" folder, it contains all of the video files you need to transfer.

Now, select the files then drag and drop to the Android storage.
When you are using this method, you have to remember a few things, like you have to install iTunes for Windows on your PC and update the drivers. Otherwise, your computer won't be able to detect the iPhone. The other thing is that the videos and photos transferred to your iPhone with iTunes cannot be sent to the other device.
Bonus Tip: How to Quickly Backup & Restore Videos without iTunes
iTunes is known as a backup tool. But there are some small shortcomings: without Wi-Fi, the backup won't start automatically or if your data is much, the process costs much longer time. As to such reasons, we do recommend Tenorshare iCareFone, supporting all files types and extremely free to backup videos in no time.
The World's Best iOS 16 File Manager
Free backup everything you need on iPhone/iPad/iPod
Transfer music, photos, videos, contacts, SMS without limitation
Selectively restore files without erasing current data
Conclusion
So, there are many reasons why an iPhone unable to send video to Androiddevice but it is not impossible. If you go through the mentioned conventional solutions there is a big chance that your particular problem will be solved.
If you like this article, do share and comment below!