Easy Fix: How to Fix iPhone Is Too Close on iOS 17
by Jenefey Aaron Updated on 2023-10-17 / Update for iOS 17
We all know the hype that was created for iOS 17. With this update's release, many impressive features were also released. Among all these features, "iPhone is Too Close" is worth mentioning. This new Screen Distance feature tells users when the iPhone or iPad is very close to their eyes.
It prevents eye strain when people keep the screen too close to them. However, this can be annoying for some people if the alert continuously pops up. If you also want to know how to turn off your iPhone too close iOS 17 feature, then this article is just for you. Here, we have mentioned different methods through which you can do this and remove this alert.
Part 1: Why Am I Getting the "iPhone is Too Close" Alert?
As mentioned above, the "iPhone is Too Close" is for alerting the users that their screen is very close to their eyes and can lead to stressing the eyes. This message will come on your screen when the iPhone is very close to your face, i.e., closer than 12 inches. Once you pull your screen away, you will see the button's color change, which shows that the screen is at a safe distance from your eyes.
Part 2: How to Enable & Turn OFF the "iPhone is Too Close" Alert?
If you want to know how to turn on iPhone is too close iOS 17 feature and how to turn it off, follow the below steps.
Here is how you can turn this feature on:
Go to Settings on your iPhone.

Go to the Screen Time option and scroll down till you find the Screen Distance option.

If it is your first time enabling the feature, you will find a window and click Continue.

Now tap on the "Turn ON Screen Distance" button.
How to Turn OFF the "iPhone is Too Close" Alert:
For this, you simply need to open the Screen Distance option and toggle OFF the button to stop the alerts from popping on your screen.
Part 3: How to Fix iPhone Is Too Close on iOS 17?
We know it can get annoying when the feature repeatedly pops up. Following are some of the ways through which you can figure out how to fix iPhone is Too Close on iOS 17.
Way 1: Keep Screen Distance
One way to learn how to turn OFF iPhone Too Close iOS 17 feature is by keeping the phone at a distance. According to the suggestion, the iPhone is supposed to be kept at least 12 inches or 30 cm away from the face. So if your phone shows the "iPhone is Too Close" alert, then the first thing you should do is maintain the distance. Once you have maintained a safe distance, the message should go away.
Way 2: Clean Your TrueDepth Camera
The Screen Distance feature uses the TrueDepth camera of the iPhone. If your camera is not cleaned correctly, it can have a problem detecting your face. This might also cause the "iPhone is too Close" message. Therefore, it is suggested to properly clean the lens using a microfiber cloth and make sure all the residue and dirt are gone.
Way 3: Turn OFF & ON Face ID
Another method you can try that might help you learn how to fix iPhone is too close on iOS 17 is deactivating and re-activating the Face ID. Follow the steps below to perform this method.
Go to the Settings from your Home Screen.
Now, find the Face ID and Passcode option and then enter your passcode.
You need to toggle the "iPhone Unlock" button to turn the Face ID ON or off.
Way 4:Restart or Force Restart iPhone
Sometimes, there can be a glitch or a bug that causes problems in your iPhone. Therefore, restarting your iPhone can also remove the glitch and your "iPhone not Too Close" alert problem. You just need to hold the side button and volume together and then swipe the slider to restart your iPhone.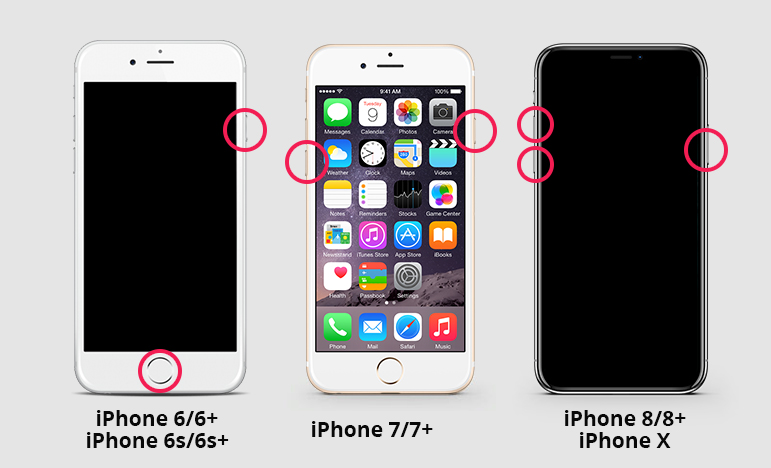 Way 5: Update to the Latest iOS 17 Version
When the iPhone is not updated to the latest versions, this problem can occur frequently. Therefore, make sure you check the Software Update options, and if there's any available, download and install it.
Way 6: [Quick & Safe] How to Fix iPhone Is Too Close on iOS 17
One of the easiest, quick, and safe ways to learn how to fix an iPhone that is too close to iOS 17 is by using the Tenorshare ReiBoot. This will help fix all the iOS, iPadOS, and other system problems. If you want to use the Tenorshare ReiBoot , the following are the steps that you should follow:
First, you need to install the ReiBoot program on your computers and then click on Start Repair.

Now select Standard Repair option and click "Standard Repair" button to begin the process.

Following window will show the compatible iOS firmware package; here, you need to click on the "Download" option.

This process might take a few minutes, and once this is done, click on" Start Standard Repair." Once the process terminates, your iPhone will restart.
These are the simple steps you need to take if you are using Tenorshare ReiBoot to learn how to fix iPhone is too close on iOS 17.
Wrapping It Up!
The iOS 17 has a lot of unique features, but there are a few things that have been bothering users. Among all these things, the Screen Distance alert is the most annoying one. Hence, we hope the methods mentioned above helped you learn how to turn off iPhone is too close iOS 17 feature and use your phone easily. Stay tuned for more of such informative guides!
Fix iPhone Stuck and Update Issues without Data Loss