iOS 17 vs. iOS 16: Which One Should You Choose?
by Anna Sherry Updated on 2023-09-22 / Update for iOS 17
As iOS 17 takes the stage, many are pondering a crucial question: iOS 17 or iOS 16? In this article, we'll highlight the key distinctions between these two operating systems to help you make an informed choice that suits your preferences and needs. Whether you're eager to embrace the latest innovations or prefer to stick with the familiar, this comparison will aid you in making the right decision.
Part 1: What are the New Features in iOS 17?
While deciding whether to update to iOS 17 or not, you must be wondering what are the new features. Well, that's what this section is about!
Here are the best new features in iOS 17.
1. Contact Posters
The most prominent feature in iOS 17 is Contact Posters. Now, you can create a personalized poster for yourself with images, emoji, text, and different colors. After you've set it up, your contacts will see the poster when you call them.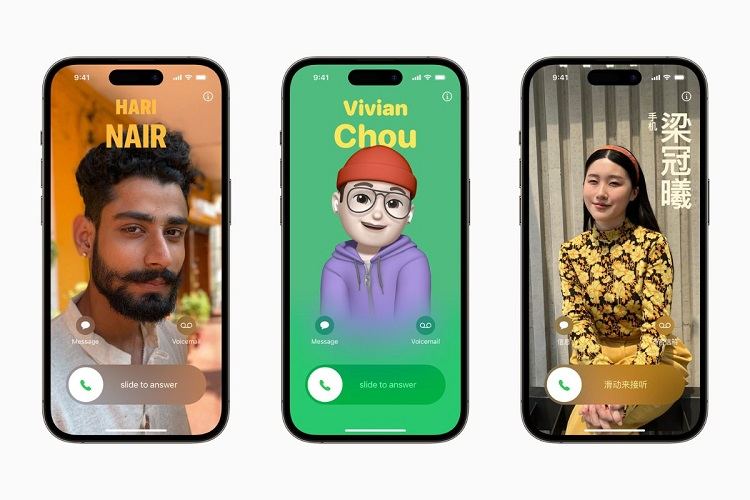 2. NameDrop
When you meet someone for the first time, you can share your contact details easily in iOS 17.
With AirDrop turned ON, bring your iPhone right next to theirs to immediately send your contact details to them and get theirs. You will have the option to choose which details you want to share.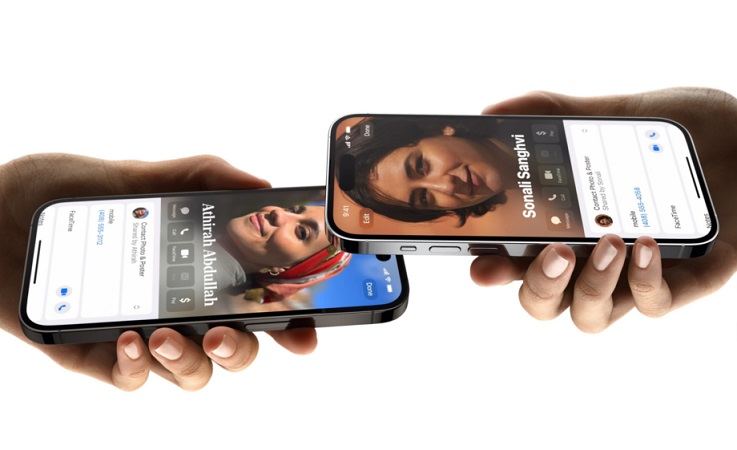 3. New AirDrop
Just like NameDrop, now you can AirDrop files and media to others by bringing your iPhone close to theirs.
After turning ON AirDrop in Control Center and selecting some files to share, simply bring your iPhone close to theirs.
4. Updated Keyboard
In iOS 17, keyboard autocorrection has been improved a lot. So, you will be able to type faster with fewer mistakes.
It also now supports predictive text, which will give you predictions while you're typing to complete your write-up faster.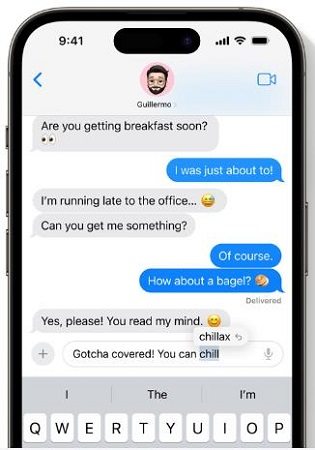 5. iMessage & FaceTime
iMessage has some new features in iOS 17. You can create and send customized stickers, read dictations of voice messages, let your friends know when you've arrived with Check-In, and more. Furthermore, the entire iMessage chat screen has been updated.
On FaceTime, now you can leave a video message for someone when they don't attend your call.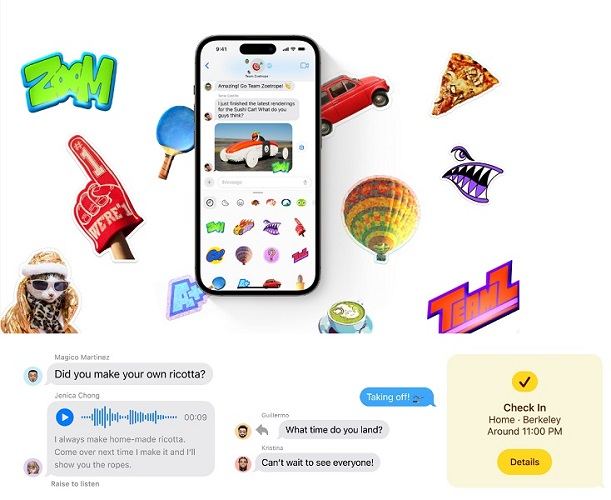 6. Live VoiceMail
When someone calls you, you can send them directly to voicemail.
When they speak, you will be able to read what they're saying in real time. From there, you can choose whether to call back or not.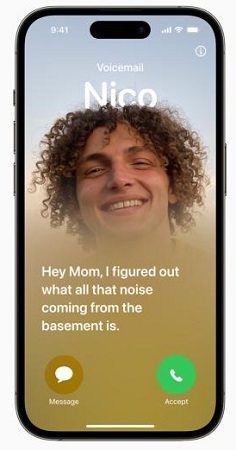 7. StandBy
When you put your phone on a charger in landscape mode, you will see widgets on your iPhone's screen, showing you important information like time and weather.
You can also customize the StandBy mode.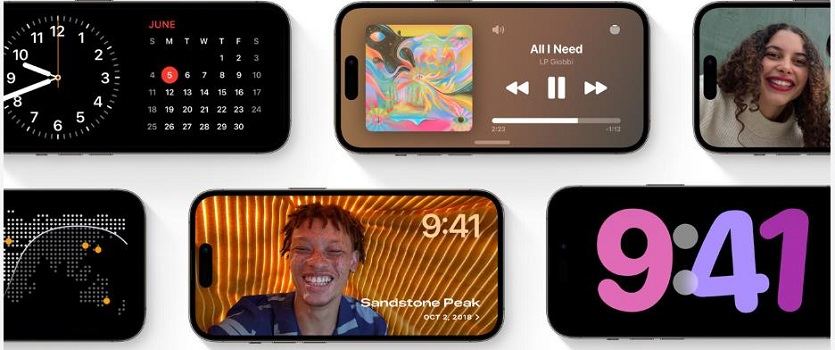 8. Journal
There's a new app in iOS 17 called Journal.
This app serves as your personal diary. With AI, it can automatically suggest content and information to add to it. Plus, all the data in your Journal app is kept secret. Not even Apple can see it.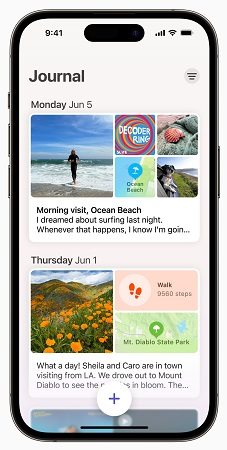 Related read iOS 17 New Features.
Part 2: Should You Update to iOS 17 from iOS 16?
So, do we recommend performing an iOS 17 download on your iPhone? Let's summarize it.
If you're a technical person who can deal with bugs and knows their way around backups, upgrades, and downgrades, you can install iOS 17 freely.
If you have a second iPhone which you use just for testing, you can install iOS 17 on it with no problem.
If you only have one iPhone and it's your main device, and you can't afford to have bugs and issues in it, we recommend staying away from the beta.
Part 3: How to Download iOS 17 (Beta)?
So, how do you perform an iOS 17 download? It's pretty easy, and it's free too! Here's what you need to do.
Download iOS 17 Beta:
Go to Settings
Choose General
Then tap on Software Update

You will see the iOS 17 update and choose "Download and Install" or "Install Now". Wait for the process to complete.

If you can't see the iOS 17 update, check if you turn on the "Automatic Updates" option.
Download iOS 17 Beta:
Visit developer.apple.com on your mobile or desktop browser.
Select iOS 17 from the main page.
Login with your Apple ID. You should use the same Apple ID that you use on your iPhone.
Now, you have an Apple Developer account, and you can use it to download beta updates.

Open the Settings app on your iPhone.

Go to General > Software Update > Beta Updates.
Choose iOS 17 Developer Beta from the available options.
Press the back button to go back to the update page.

Tap the "Download and Install" button to download and install the update on your device.
Part 4: How to Downgrade to iOS 16 from iOS 17
If you've installed iOS 17 already and are facing bugs and issues, you might want to downgrade to iOS 16.
But how do you do an iOS downgrade? Well, it's pretty easy with a reliable downgrade tool like ReiBoot! With ReiBoot, you don't need to be a technical person to get the job done. You can remove iOS 17 from your device with several clicks in one click.
Here's what you need to do.
Download and install ReiBoot on your computer. Open ReiBoot. Connect your iPhone to the same computer using a USB cable. Choose the Upgrade/Downgrade option.

Choose the Downgrade option as shown below.

Now, you need to download the firmware package for iOS 16. To do that, simply click the download button.

Wait for the download to complete. It may take a while depending on your internet speed. When it's done, hit the Initiate Downgrade button to install iOS 16.

Wait for the process to complete, and the iOS 17 will be removed from your device and your iPhone will go back to the previous iOS version.
Be noted that downgrading your iOS version will wipe your data. So, make a backup of it beforehand.
Here's a video guide for you:
The Bottom Line
In summary, the choice between iOS 17 and iOS 16 depends on your preferences and device compatibility. iOS 17 offers new features and enhancements, while iOS 16 provides stability. Consider your needs and priorities before making a decision, as both versions ensure a quality mobile experience. If you've installed it on your phone and are facing issues, you can downgrade to iOS 16 with Tenorshare ReiBoot.