How to Unformat SD Card in Android phone? Try this method
by Sophie Green Updated on 2019-12-19 / Update for Android Data
Did you hit the "Format" button on your Android phone by mistake? Do you need to recover your files from a formatted SD Card? This tutorial will provide you with easy and effective steps to Undo a format SD Card in Android phones to recover your lost files, photos, and videos.
Formatting an SD Card in Android phone is very easy, this is a process that wipes the memory clean by deleting everything stored on it, which in turn clears up space on the SD Card for new data to be stored. But in fact, the SD Card is not permanently erased unless overwritten or destroyed( burnt to a crisp, broken, etc.). For an SD Card to be overwritten in Android-phone, new data will have to be stored on the freed up space, so when an SD card is overwritten then the chances of the data being restored are slim.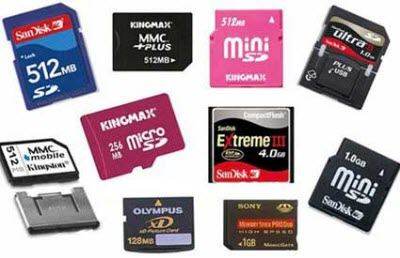 Is It Possible to Unformat SD Card in Android after Full Format
Yes! It is absolutely possible to unformat your erased SD Card. The truth of the matter is that data is not completely lost from your memory card after full format. Data is broken down into fragments that can be put together again using the right recovery tool.
The Reasons For Formatting The Sd Card On Android Phones
There are many reasons users format their SD Card, here are a few;
1. HEAT OF THE MOMENT
Sometimes we find ourselves in situations beyond us; hence, we are forced to take the hard decisions.
"Please help me, my dad threatened to go through my phone, and I had some materials he should never see, else he would kill me, you know what I mean. So I quickly did a full format on the SD card in my Android phone. Now I've lost all my photos, videos and important files. How do I undo the formatted SD card in my Android phone? Please help."
2. TO GET RID OF VIRUS
"Hey guys, my SD card was attacked by a virus, I panicked and did a full format on my Android phone to get rid of it. Is it possible to unformat my SD Card and recover my files? I'm really desperate. Help!"

3. BY MISTAKE
This is a very common situation that most users are likely to find themselves in, especially when the SD card is connected to the computer, and you get a notification to format before use. Then unsuspecting users would click mistakenly.
4. TO FREE UP SPACE
Sometimes users decide to format their SD card on purpose to free up space. This is a good reason to format your SD card.
The Best Unformat SD Card Tool to Undo Format on Android
There are quite a number of tools that help recover lost files after full SD card format, and quite a number of them are not easy to use or in most cases, ineffective. But the Tenorshare UltData - Android Data Recovery tool solves all your problems in a matter of minutes. UltData for Android unformats SD card in Android phone. It is both reliable and efficient. Besides, it is a very easy recovery tool to use.
TenorShare UltData for Android does not just recover your lost photos, videos, and files; it also recovers contacts, call history, SMS text messages, and even WhatsApp data. It works on any type of Android device, like Motorola, Infinix Mobile, Itel, Techno Mobile, Samsung, HTC, LG, Sony, Google Nexus, etc.
Below is a quick tutorial to guide you on how you would Undo a Format SD Card in Android phone using the UltData-Android data recovery tool. To begin, download this software on your PC and install.
Steps to Recover Formatted SD Card in Android Phone with UltData Android Data Recovery.
Start by inserting your formatted SD card into your computer. A card reader could also be used. Next, download and install the UltData Android Data Recovery tool on your PC.
Then, all you need to do is to follow the steps below and allow the recovery tool to take care of the rest.
Start UltData recovery tool for Android, you will see an interface like the one below asking you to choose between "Recover all Data" and "Recover WhatsApp Data," click on "Recover all data." Then, using an OEM USB cable, connect your android phone.

Please make sure USB debugging has been enabled on your Android phone.

Right after your Android phone has been detected, click "ok" to permit USB debugging. Then choose from the file categories, the type of files you would like to recover and click "Next," this allows the software to scan your android device.

After scanning has been completed, you would find all your files, lost and existing inclusive, listed according to their category. The " Only display the deleted items" option allows you to filter lost files only for previewing and nomination.

Select all the files you need restored and click "Recover" and save the lost files. Videos and photos will be saved in the original format while text messages, contacts, call history, etc will be saved in .txt, .xml, .xls format.
Video Guide: How to Unformat SD Card in Android phone with Tool
Conclusion
Even though it is possible to unformat your SD card using the right recovery tool, you must know that it is impossible to recover 100% of your formatted data every time. So to avoid getting caught up in situations like this again, the best thing to do is to back up your files regularly or at least before you format your SD card on your Android device. This way, after every format, you will be able to restore your files at ease. But the safest way to really safeguard your data from getting lost forever is to install a data recovery tool like Tenorshare UltData - Android Data Recovery