How to Fix iPad Stuck on White Screen
by Jenefey Aaron Updated on 2021-01-29 / Update for iPad
The iPad white screen of death might be caused by various reasons, such as physical damage to the device, an error occurring with the new iOS update or modifying the software restrictions by using kernel patches. This is a common problem that can drive you up the wall when it comes to repairing it, especially if you don't know what to do.
Fret not! We've gathered some easy ways to help you fix iPad white screen before taking it to the repair shop. We recommend you try them one by one and find the best for you.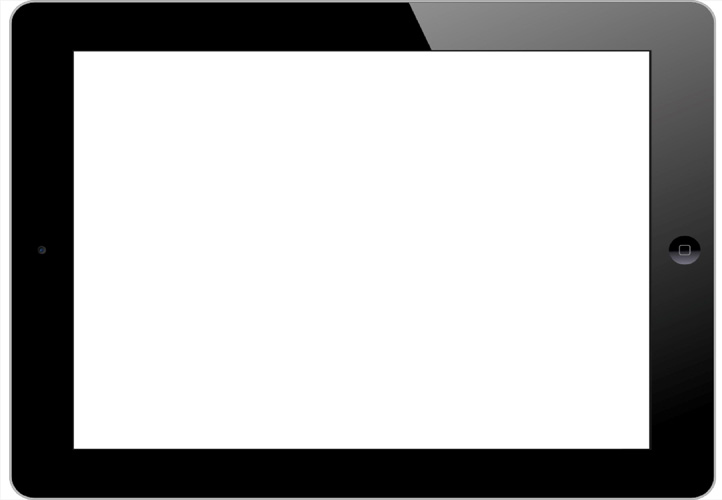 5 Ways to Fix iPad Stuck on White Screen
From holding two buttons to downloading software, here are five ways in which you can fix your iPad stuck on white screen. Check them out.
Way 1: Hard Reset iPad
Frequently, the problem of the iPad being stuck on white screen can be solved by just pressing two basic buttons.
Press the Home button and the Sleep/Wake button at the same time for a few seconds until you see the Apple logo appear on screen. Your iPad will reboot automatically and function normally again.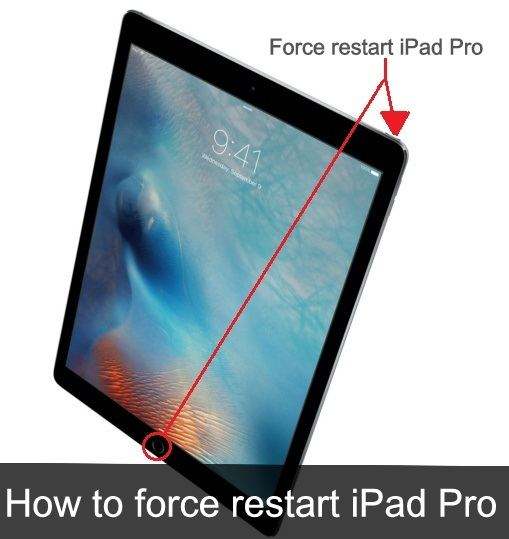 Way 2: 3 Buttons Trick to Fix iPad White Screen
If your iPad screen is still white, there is still something else you can try before getting all techy.
Press Home button, up-volume button and power button all together and, again, wait for the Apple logo to appear on screen. Your iPad will reboot, and you will be able to continue using it as if nothing had happened.
Way 3: Restore iPad from iTunes using Recovery Mode
Still not working? Well, there is another way of fixing the problem of your iPad or iPad 2 white screen. Follow the steps to see how to restore your device from iTunes using recovery mode.
Note: iTunes restore clears all device data, you can free backup your iPhone beforehand using iCareFone.
Plug your iPad into the computer and start iTunes.
Press the Home button and the Sleep/Wake button for at least ten seconds.
Stop holding the Sleep/Wake button but continue to press the Home button until a message appears on your computer screen. It should say "iTunes has detected an iPad in recovery mode. You must restore this iPad before it can be used with iTunes".
You need to hit 'OK' followed by 'Restore' to begin restoring your iPad.
Way 4: Fix iPad White Screen without Data Loss
If nothing has worked up till now, you should consider using a tool such as ReiBoot to repair the iPad system and fix white screen without any data loss. The Tenorshare ReiBoot tool can help you fix your iPad without having to restore it and can also help any iOS issue like your iPhone being stuck in recovery mode, not being detected in iTunes or the terrible white screen and blue screen. Download the program and follow the steps below to fix iPad white screen of death easily.
Run ReiBoot and connect your iPad to computer. Once the device is detected, click "Start" from the main interface. The click "Fix Now" to get started.
Now you'll enter the firmware downloading screen. The software will show the latest firmware version for your iPad. Choose a save path and click "Download".
Once the firmware is downloaded successfully, click "Start Standard Repair" and follow the onscreen instructions to repair iPad system. When the process completes, your device will reboot as normal.
Way 5: Restore iPad from DFU Mode
Finally, if all else fails, you could put the iPad into DFU Mode to try to fix the white screen of death.
DFU stands for Device Firmware Update and allows you to change and select the firmware you wish to install in your device. Here are the steps you have to follow to restore your iPad from this mode:
Plug your iPad into your computer via USB and start iTunes.
Switch off your device and press and hold the Home button and the Power button for ten seconds.
After the ten seconds, continue holding the Home button but release the Power button. If a "Plug into iTunes" notice pops up, then you need to restart the process. If the iPad screen is black, you have successfully entered the DFU mode.
iTunes will detect your iPad and will allow you to restore it.
Summary
In this post we have listed and explained with detailed instructions all the different ways in which you can fix white iPad problem. If you still have any other further questions, please don't hesitate to contact us and leave a comment below.