[SOLVED] There Was A Problem Downloading the Software for the iPad 9006
by Sophie Green Updated on 2020-10-20 / Update for iPadOS
If you are getting an error that says there was a problem downloading the software for the iPad 9006 while trying to update your iPad, you are not alone. This is a pretty common error that a lot of users experience while attempting to update or restore their iOS-based devices.
If this is the first time you are encountering this error, you will probably be a bit scared and you may want to find a way to fix this as soon as possible. It is totally possible to get rid of this issue and to successfully update or restore your iPad. The following guide shows how.
Part 1. What is Error 9006 when Updating iPad?
It is a good idea to learn what exactly the error 9006 means and why it occurs with iTunes on your computer. This error is usually accompanied by the message that reads "there was a problem downloading the software for the iPad iPad . an unknown error occurred (9006)".

As you can guess from the error message, iTunes has had an issue downloading the software for your iPad. As a result, the app displays an error message on your screen. This error usually stems from iTunes not being able to connect to the required servers to download update files for your iPad.
Sometimes, this error breaks the already downloading file and this can prevent you from updating your iPad.
Part 2. How to Fix "There was a problem downloading software for the iPad" Error?
Luckily, there are several solutions for the "there was a problem downloading the software for the iPad error 9006" error. You can apply these solutions one by one, and one of these will likely fix the issue for you.
1. Check the Network Connection
Since the error has to do with a file download, you need to make sure your Internet connection is working. It is your Internet connection that iTunes uses to get the new update files. If your connection is unstable or if it is not working, iTunes will not be able to download the file.
As a result, you will see the aforementioned error in the app.
2. Turn off Software Firewalls and Antivirus Apps
Another possible item that can cause interference with iTunes is your computer's firewall and antivirus software. Your firewall prevents certain outgoing and incoming Internet connection requests on your computer, and if this blocks iTunes' connection to the update servers for some reason, that is why you are getting the aforementioned error on your machine.
One way to fix that is to disable your firewall and antivirus software while you use iTunes to update your iPad. You can do this by opening the settings menu for your firewall or antivirus program and turning off the activation status.
3. Update iTunes to the Latest Version
One of the reasons you have the "there was a problem downloading the software for the iPad unknown lname 9006" issue is that you are using an obsolete version of iTunes.
Older iTunes versions had many issues that have now been patched in newer versions. Therefore, you should get iTunes updated to the latest version available and use this version to update your iPad.
To update iTunes, launch Apple Software Update from the Start Menu on your computer.
Wait for the tool to find updates for iTunes.

If an update is available, click on Install at the bottom to install the update.
You should now be running the latest version of iTunes.
4. Try a Different USB Port or Cable
It may be that there is an issue with the connection between your iPad and your computer. This can sometimes cause iTunes not to be able to detect your device and download an appropriate update file.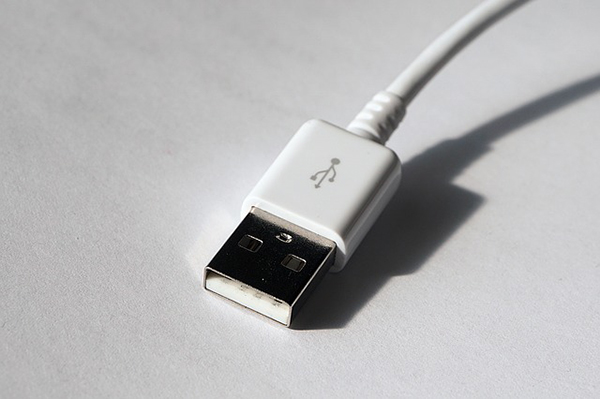 Check the USB cable and the port you use for the connection, and make sure both are active. If required, use another cable and port to establish the connection.
5. Reboot Your iPad and Computer
You can fix some minor issues on your iPad and computer by rebooting them. It is worth doing this and this might just fix the issue for you. In case it did not work, there is nothing to lose.
Reboot an iPad:
Press and hold down the Power key for a few seconds.

Drag the slider on your screen to turn off your iPad.
Press and hold down the Power key again to power on your iPad.
Reboot a Windows Computer:
Open the Start Menu, click on the Power icon, and select Restart.
Then, initiate the update or restore process with iTunes.
Part 3. All Failed? Try to Update or Restore iPad with ReiBoot! (No Data Loss)
If the "there was a problem downloading the software for the iPad an unknown error occurred 9006" error does not go away regardless of what you do, you will need to find an alternate method to restore or update your iPad.
Fortunately, there is a software called Tenorshare ReiBoot that lets you update or restore your iPad device without using iTunes. This means, you get rid of the iPad an unknown error occurred 9006 while trying to update or restore your device. Also, this tool is much easier to use than iTunes and you will get used to it in no time. Here is how you can use this tool to restore your iPad without a single issue.
Plug-in your iPad to your computer using the original USB cable.

Run the aforementioned software and click on Repair Operating System.

Click Fix Now to begin to repair your iPad.

Hit Download and this will download the latest iPad firmware to your computer.

Once the firmware is downloaded, the software will start restoring your iPad. You will be notified when the restore process is completed.
There you go. Your iPad is now restored without requiring you to go through any technical issues.
Summary
If iTunes fails to update or restore your iPad for some reason and you see error 9006 on your screen, the guide above will tell you what to do in that situation. Fixing the issue is easier than you think, and in case the issue does not get fixed, there is a better alternative to iTunes – Tenorshare ReiBoot that you can use to update or restore your iPad device, as shown above.