How to Fix iCloud Backup Not Working on iPhone
by Jenefey Aaron Updated on 2022-12-28 / Update for iCloud Tips
iCloud backup is a really nice feature on your iPhone that allows you to backup your device to the cloud and lets you make sure that all your data is safe and secure even when you lose your device. What's more, it works automatically and backs up your data to the cloud every night for you.
Although iCloud issues are very rare, there have been some cases where users have reported they had issues backing up their iPhone to iCloud. There could be various reasons as to why that happens and the following guide offers some help to troubleshoot the issue.
So, if you're one of those users facing issues with iCloud backups, we highly suggest you take the following steps to get the issue resolved on your device.
iCloud is Enabled
The first thing you will want to check is if iCloud is enabled. It could be as simple thing as iCloud turned off that's causing your device not to backup to the cloud. To make sure that iCloud is enabled on your device, simply head to Settings > iCloud > Backup. Ensure that everything is fine there.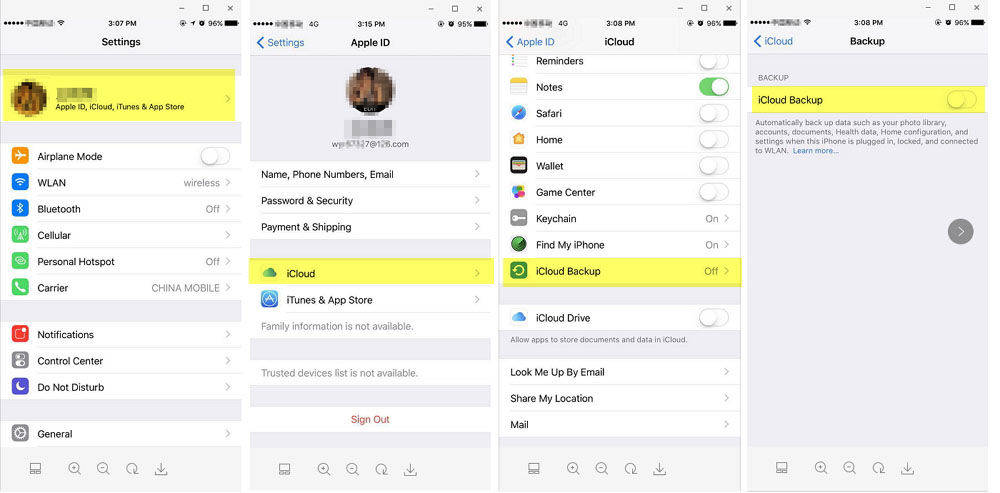 Once you have made sure iCloud backup is enabled on your device, connect your device to a stable and good Internet connection and try to do a backup. It should go through without any issues.
Enough Space on iCloud
Another thing that could be preventing you from backing up your device to iCloud is the storage space available on your account. By default, iCloud only offers up to 5GB of free storage for iCloud and if the data you are trying to backup is more than that in size, you will likely have issues with the backup.
There are now two ways to resolve the issue. Either you can delete the unwanted items from your iCloud account to make space for your new backups or you can purchase more storage from Apple. If you go for the latter option, you have a number of packages to choose from and you can decide which one to go for depending on your requirements.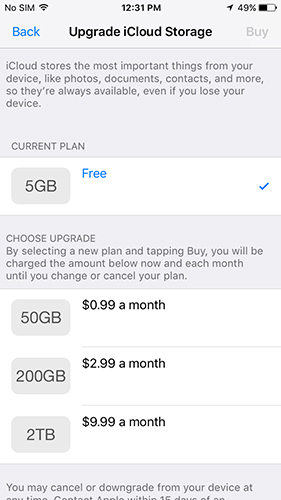 Once you have purchased a new storage plan, you should be able to backup your device to iCloud without any issues.
Use a Third-Party App to Backup Your Device
If you still can't get your iPhone to backup to iCloud, then you will likely need to use a third-party app to create local backups of your device. This way, your iPhone data will be stored on your computer as a backup and you will also be able to restore it whenever you want.
One of the apps you can use to backup your iPhone is iCareFone by Tenorshare. The app brings with it a number of features that help you backup your iPhone to your computer.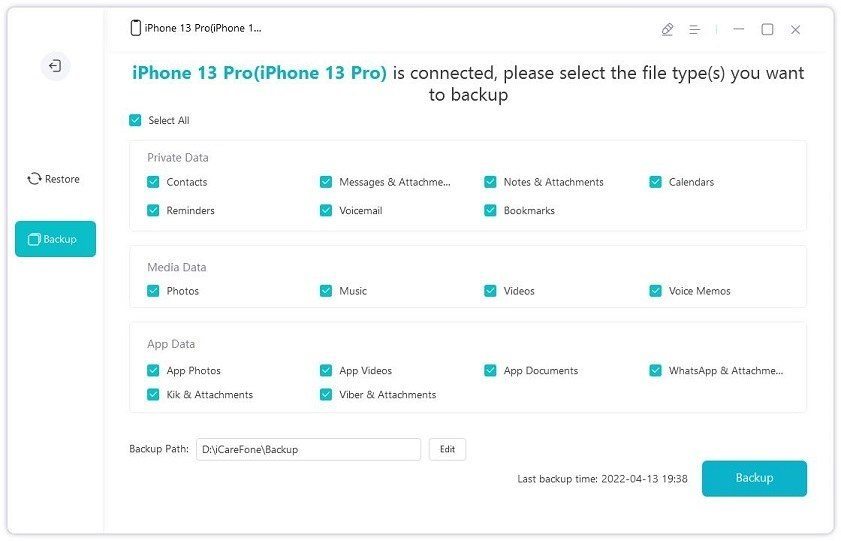 Once you have installed and launched the app, you will be able to see the backup option. From there, you can choose what you would like to be backed up and the process from there on is straightforward.
The backups will be saved on your computer. When you wish to restore any of these backups, simply launch the iCareFone app and choose the restore option. Then, select a backup to be restored and it will do the rest of the things for you.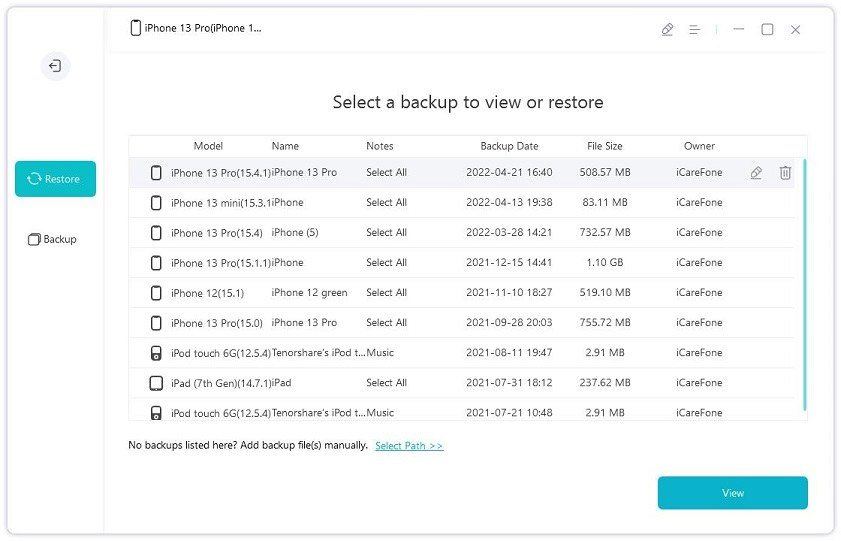 We hope this guide helps you fix the iCloud backup not working on an iPhone X/8/8 Plus/7/7 Plus/6s/6/5s issue.