Best Tool for WeChat Recovery on iPhone 12/12 Pro(Max)11/11 Pro(Max)/x
by Anna Sherry Updated on 2020-10-22 / Update for Data Recovery
"After I have updated to iOS 14.1/14/13.7/13, some of data on WeChat are missing out of nowhere, just couldn't find WeChat History long ago, how could I do?"
Ever since WeChat has unveiled, it has been featured one of the most popular messaging cum payments app, is a best friend of people in China. WeChat has a whopping number of Chinese users as they rely on WeChat to remain connected, share media files etc. All the conversations, files are connected through this application and losing even a chunk of data can prove to be a tremendous loss especially on iOS 13.1.3. To ensure, the users of WeChat, doesn't row down to loss of data; we are here with a product that will enlighten users how to recover deleted WeChat chat history over your iPhone. So, in case you are suffering from WeChat loss, we recommend you to read this article.
Why It's Impossible to Recover Lost Data from WeChat Itself
Well, WeChat is basically a Social Networking App and user's private data (messages, attachments etc.) over it doesn't get saved over its cloud servers. They are saved over your device's storage instead. Moreover, data recovery is not the innate feature of this app. Hence, the data once deleted from your device can not be recovered from WeChat itself. To get your lost stuff back, you must seek help of a data recovery software as soon as possible.
How to Recover WeChat History on iOS Devices Directly
Wondering which product can ease out in WeChat recovery? It's none other than, Tenorshare UltData - iOS, one of the best software that can recover a streak of WeChat messages in a blink of an eye. Doesn't matter how your messages got deleted in WeChat, you can still have them appear back on your iOS devices. UltData helps in rescuing more than 35+ variants of data and easily works with the latest iPhone XS/Max etc. You can even manually select data and have a preview of the same.
And the best part is, if you have failed to maintain the backup of the WeChat messages, then too you can recover the WeChat messages directly from your iPhone. All you have to do is, follow the step by step guide to understand how Tenorshare's UltData is used for recovering WeChat history over your iPhone.
Step 1 First and foremost, to recover deleted WeChat messages launch Tenorshare UltData on your system and connect your iOS device via USB cable. Load software on your system, where 'Recover from iOS Device' mode is selected by default which is useful for carrying forward the WeChat recovery.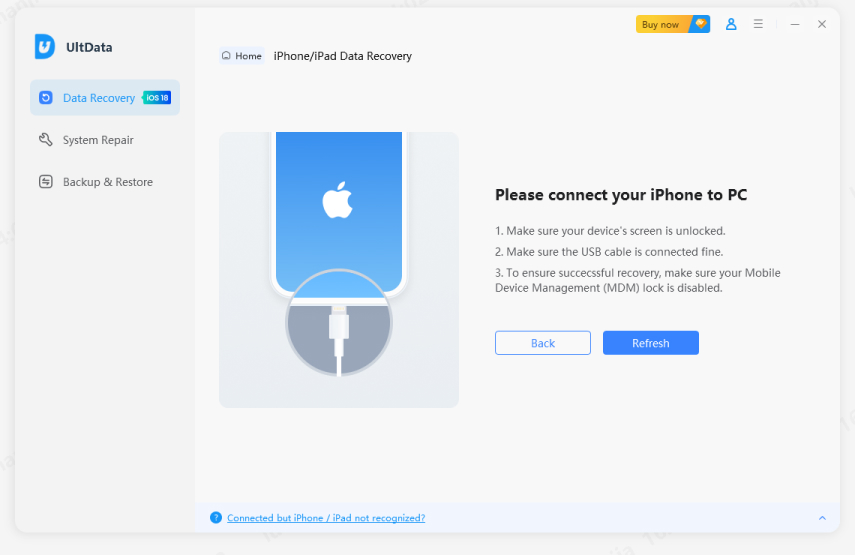 Step 2 The following screen will feature your iOS device with the list of the data types. You just have to tap on 'WeChat & Attachments' folder to recover WeChat messages .You can also opt for other files and folders if you want and then proceed with 'Start scan'.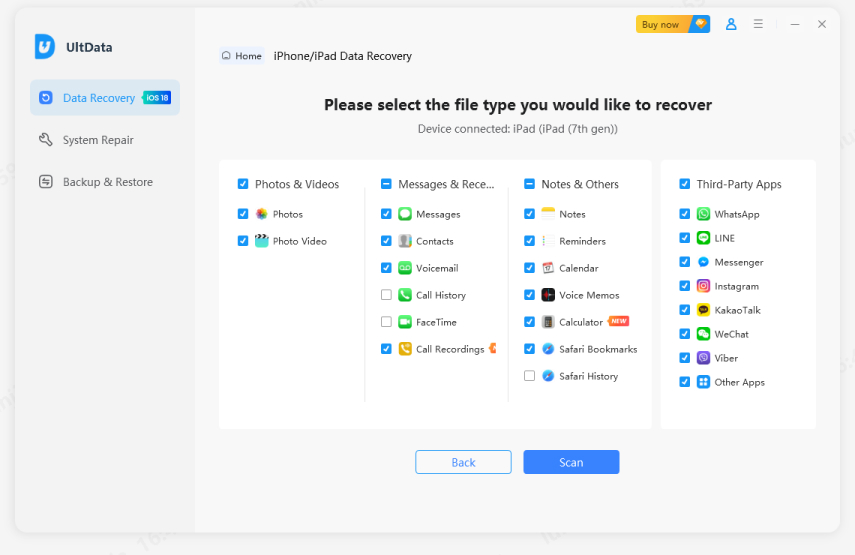 Step 3 After scanning processes, the preview screen will come up with the list of the items selected. To view a comprehensive view, click on the file type located on the left panel.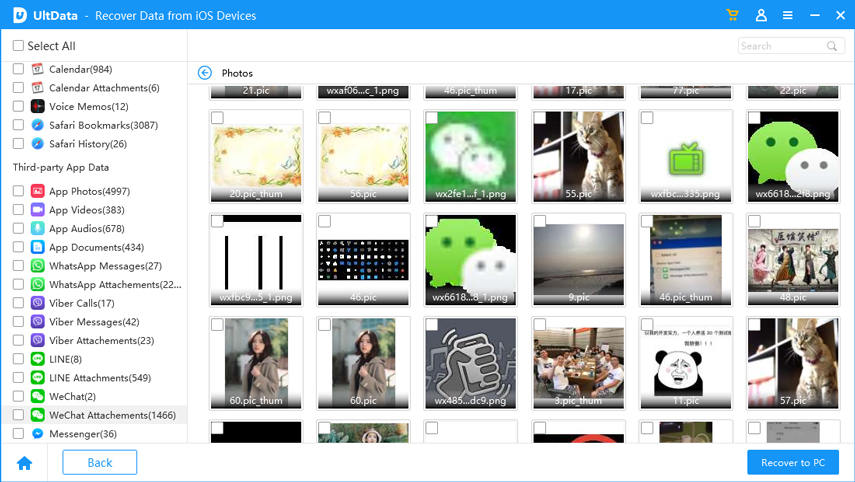 Step 4 Once you are contented with selections, you can jump on the 'Recover' option. Finally, choose between 'Recover to Device' and 'Recover to Computer as per the needs. Within a fraction of seconds, the recovery for deleted WeChat messages will be completed.
Conclusion
The day to day communications is carried forward by WeChat. And losing even a chunk of it can be very frightening .To ensure you don't miss out on your chats completely; you can make use of Tenorshare UltData. This software securely drives out the lost contents and effortlessly gets your chats, call logs, messages or media files back on your phone. Also, UltData can be used in both the Android/ iOS devices and process the WeChat recovery very fast.