How to Fix iPad Bricked During/After Update to iPadOS 16
by Anna Sherry Updated on 2022-09-29 / Update for iPadOS
"iPadOS update bricked iPad Air 2. I updated my iPad to 15 and now all apps crash (except marvel unlimited) can't log in or out of icloud settings app hangs then crashes."
Problems with iPad bricked after to iPadOS 16 update has become very common these days. Issues like the one mentioned above, is a very common problem which is faced by most of the iPad users who have updated their iPad to iOS 16 When your iPad gets bricked, it means that your iPad suddenly stops working. You would be unable to use your iPad normally and would not be able to access the contents stored in it. If you are one such iPad used who is facing the problem of iPad bricked after update to iPad OS 16, this article can help you out. Here are some solutions which are very effective in getting your iPad out of the loop so that you can normally access the contents stored in it again.
Part 1: The Symptoms of a Bricked iPad After iPadOS Update
Wondering about how you can know if your iPad is bricked after the iOS 16 update? Here are a few indications which can mean that your iPad is bricked.
1. iPad won't Turn on after iPadOS update
2. iPad won't go past the Apple logo during iPadOS update
3. iPad shows an unresponsive black screen
4. iPad black/red screen of death after iPadOS update
Part 2: 100% Working Way to Fix Bricked iPad During/After Update to iPadOS 16
Now, once you know the potential symptoms which can tell you if iPadOS 16 has bricked your iPad air/pro/mini, let's have a look at the best way to fix this issue using Tenorshare ReiBoot.
Tenorshare ReiBoot, is one of the most effective tools which can be used to repair any kind of technical issues on your iPad, may it be minor or major. It is the best solution if you are looking for a way to fix your bricked iPad quickly and efficiently. Here are the steps of how you can use this tool to your advantage.
Step 1 Download, install and launch the program on your computer and connect your iPad to it. From the main interface, select "Repair Operating System".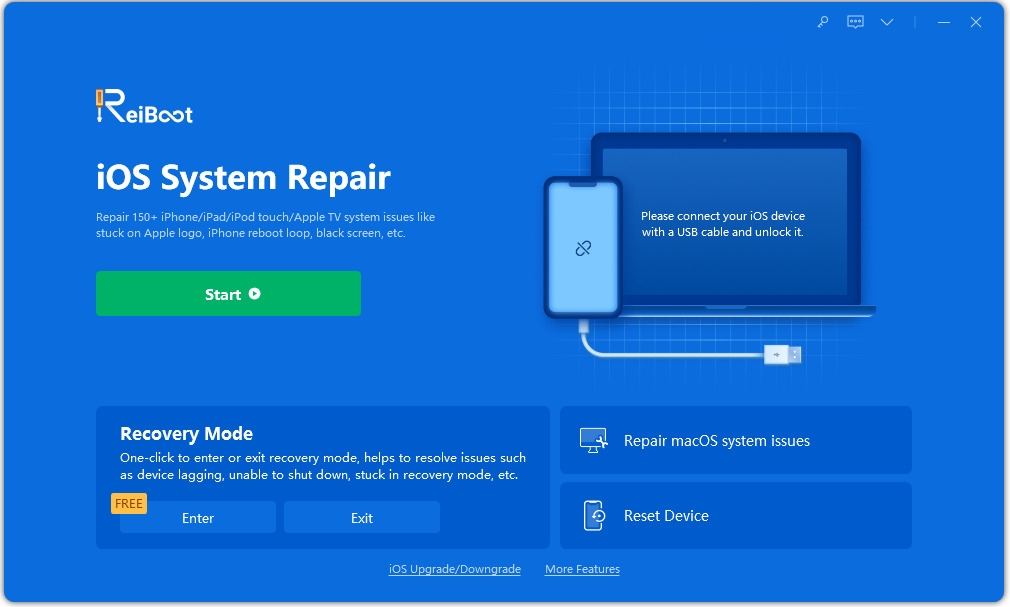 Step 2 Pick either "Standard Mode" or "Deep Clean" option and click on "Fix Now" to start fixing your bricked iPad.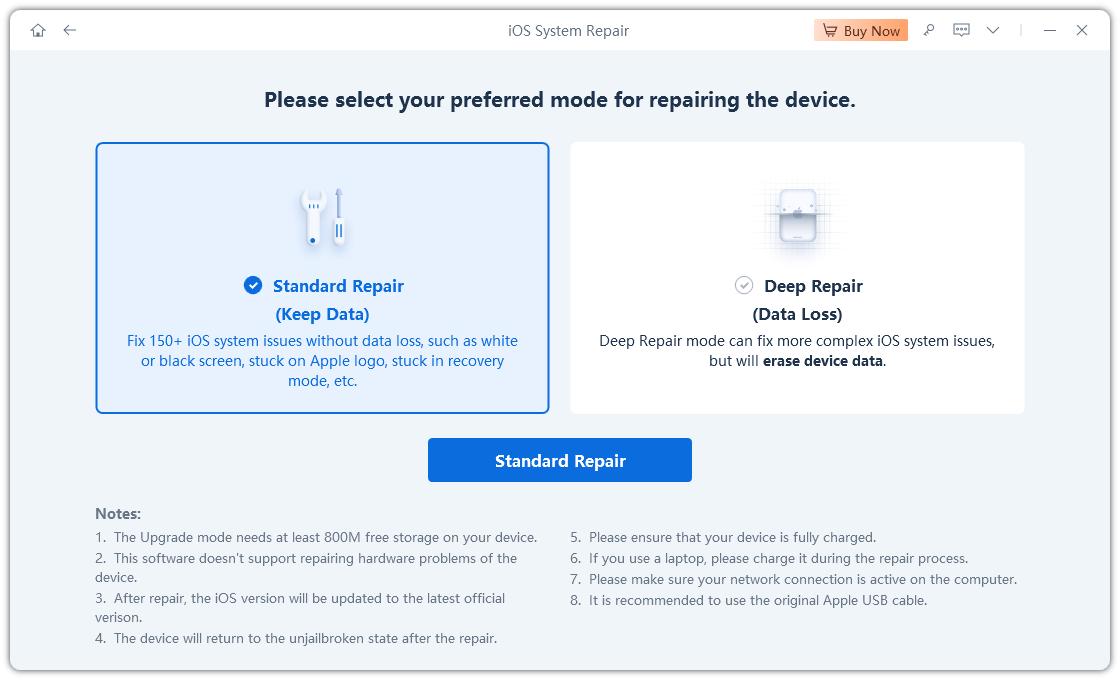 Step 3 Download the firmware package by picking a suitable option from the drop down menu and then click on "Download".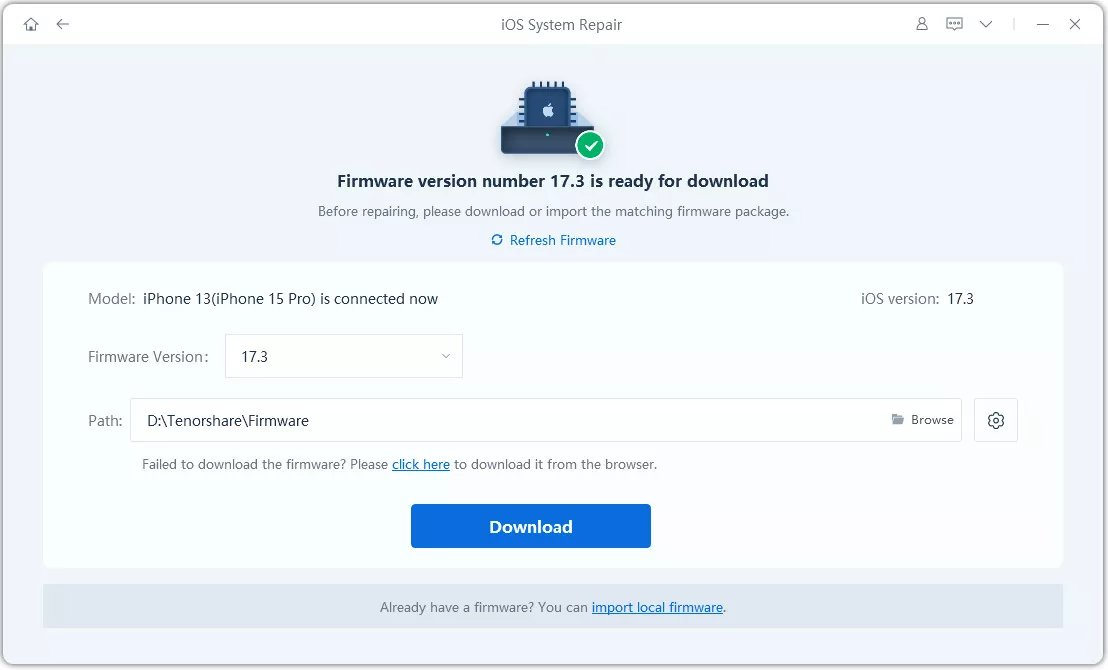 Step 4 Click on "Start Repair" and then you can see the progress of the repair process on the screen.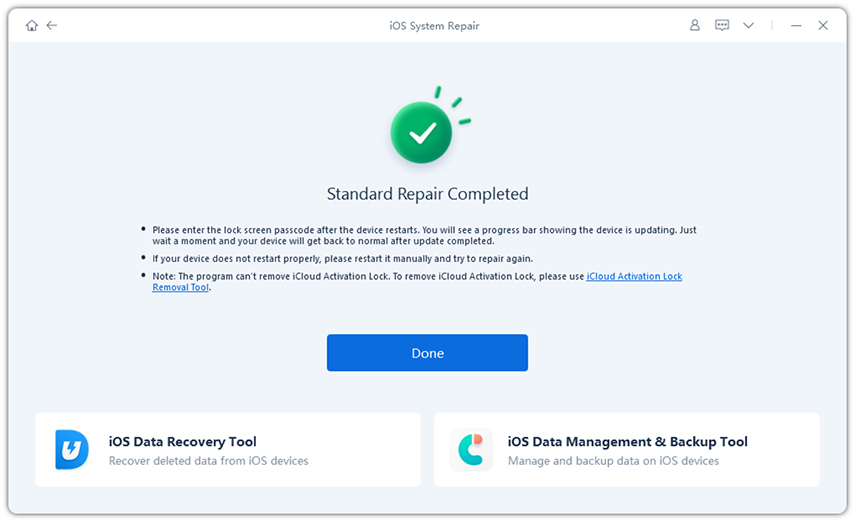 This is how easy it is to fix a bricked iPad using Tenorshare ReiBoot.
Part 3: Other Potential Fixes to iPadOS 16 Update Bricked iPad
Although the above mentioned method will surely fix your bricked iPad in a jiffy, there are other potential ways as well which you can try out to fix your bricked iPad, some of them are given below.
1. Force restart iPad to Fix iPad Bricked during iPadOS 16 Update
Sometimes, a simple procedure like force restarting your iPad can fix any issue easily. Here is how you can fix a bricked iPad by force restarting it.
iPad without Home button:
Step 1: Press the Volume Up and Down button for a moment one after the other and release.
Step 2: Press the Power button and hold it until the Apple logo appears on the screen.
iPad with Home button:
Step 1: Press the Home button and hold it for a while.
Step 2: While holding the Home button, press the Power button and hold it.
Step 3: Hold these buttons until you see the Apple logo on the screen.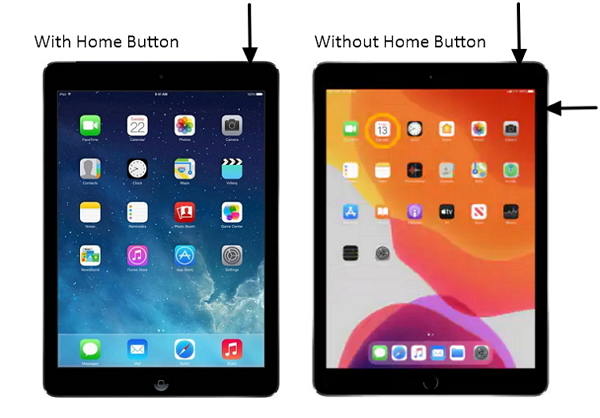 Check if your iPad is functioning normally after this.
2. Charge Your iPad
Your iPad may not be switching on and the screen may have turned black. This does not necessarily mean that iPadOS 16 bricked ipad air. It can also be possible that the battery on your iPad has been drained out due to which it is not switching on. If you feel that this may be the reason behind your iPad's screen turning black, try charging it using the original charger of iPad. Wait for a few minutes and then try switching on your iPad.
3. Fix Bricked iPad after iPadOS 16 Update by Restoring with iTunes
Another way which several people would turn to in case their iPad gets bricked is by restoring the device with iTunes. A major problem associated with this process is that it may wipe off a significant amount of data from your iPad. If you still wish to continue then follow the steps mentioned below.
Step 1: Connect your iPad to your computer and launch iTunes on it.
Step 2: Select your iPad and click on "Summary" from the options available on the left.
Step 3: Click on "Restore iPad". You have to confirm the command again and then the iPad will be restored.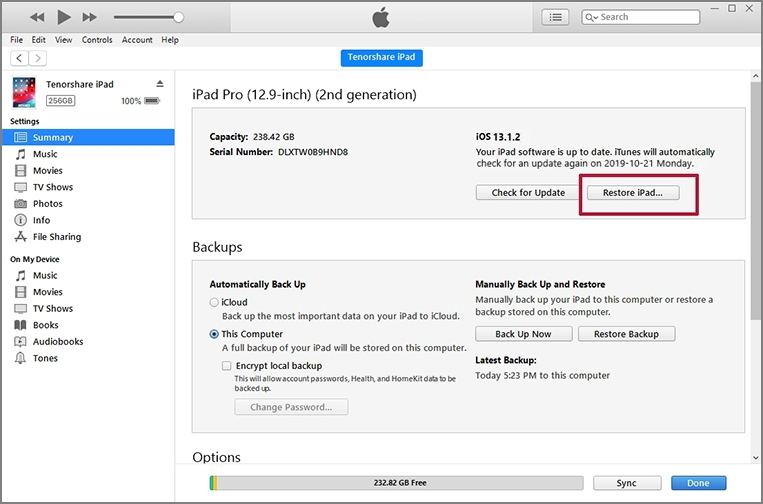 4. Try DFU Mode to Restore Bricked iPad after iPadOS 16 update
Another way of restoring your bricked iPad is by using DFU Mode. DFU or Device Firmware Update mode is the last possible solution you could try in order to troubleshoot some of the problems. if the problem persists you can follow the below-given steps and learn how to DFU mode restore your brickediPad.
Step 1: Launch iTunes on your computer and connect your iPad to it.
Step 2: Press the Power button and hold it and release after a few seconds.
Step 3: Press the Power button and Home button and hold them for a while after which release the Power button and keep holding the Home button for a few seconds.
Step 4: If the screen of your iPad stays black, you can be sure that your device is in DFU Mode. After this, then launch iTunes on your Mac or PC. a pop-up will appear on the iTunes window, stating that there is a problem with the iPhone.

Step 5: Click on "Restore" and then confirm the command, restoring the device.
Conclusion
While iPad rarely faces software issues or the bricked screen troubles, but if your iPad bricked after iPadOS update, refer to methods above to have a fix. The most certain way to fix bricked iPad Pro/Air 2/Mini 4 is to use Tenorshare ReiBoot. Free download and give this iPad fix tool a try.