How to Change the File System without Formatting in Windows?
by Jenefey Aaron Updated on 2021-09-14 / Update for Data Recovery
The file system of a drive is what decides how the files will be structured on your computer. There are multiple file systems that you can use for your drives and each one has its own advantages and disadvantages. When you've just bought a new computer, you can open the partition manager and format the drives in the file system you want. Sometimes, some tasks will even require you to be using a specific file system. In this guide, we'll show you 2 ways on how to change the File System without Formatting.
Part 1: Changing the File System without Formatting in Windows
Using the command line prompt, you can easily convert the file system of a drive to another format without the loss of any data. The following guide shows how it's done so you can do it for yourself on your computer.
To do the task, you are going to be using the command prompt to issue commands on your computer. The first thing you'll need to do is open the command prompt which can be done by running Run and typing in cmd and hitting enter.
When it opens, type in the following command and hit enter on your keyboard:

convert drive_letter: /fs:ntfs

In the above command, make sure to replace drive_letter with the actual letter of the drive whose file system you wish to change. The command will change the file system from FAT to NTFS. Bear in mind that there is no reverse going. Once you've run this command, you will not be able to go back to FAT or FAT32 without losing the data.
Changing the File System using a Software
If you are not comfortable to use command prompt to execute commands and change file system, and looking for a easier method to change file system. I will recommend you a free partition manager. The downside is that you have to bear data loss.
Before you begin, we'd like to advise you that no matter what precautions you take, sometimes you have to suffer the data loss. This could be due to many reasons and the best way to resolve it is to use data recovery software. Fortunately, there are tons of such software in the market and one of them is 4DDiG for Windows Data Recovery.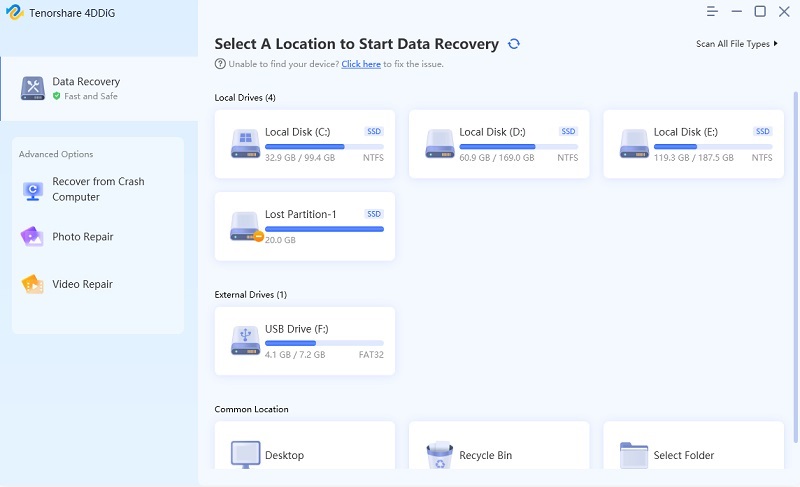 You just need to download the software to your computer and instruct it to scan your drives to see if any of your lost files can be recovered. After it has scanned your drives, it will show what it can recover for you.
Now that you know how to recover data if there's any data loss, let's see how to use an app to change the file system of a drive without formatting it.
Head over to download the partition tool. Open the software and choose Format. Select the drive that you'd like to format. In the window you can switch to another file system for this drive.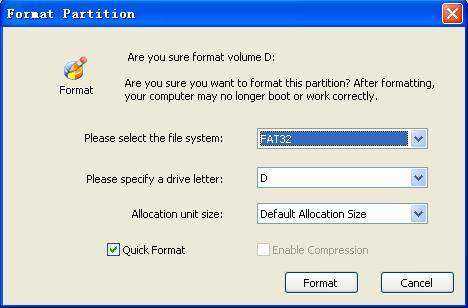 We hope this guide helps you change the file system of a drive without formatting it on your Windows based computer.