How to Retrieve Deleted Numbers from Samsung Phone without Computer
by Sophie Green Updated on 2021-07-02 / Update for Samsung
Finding a piece of some decent Android data recovery tool to recover deleted numbers from a Samsung phone is no longer a difficult job to do. There are a large number of data recovery softwares and tool available in market. One can recover their lost data by installing data recovery software on their laptop or PC. So, here comes the question, is it possible to retrieve deleted number Samsung without a computer? This article will provide you a solution for retrieving deleted numbers from Samsung Phone without a computer.
Part 1: [3 Ways] How to Retrieve Deleted Numbers from Samsung Phone without Computer?
Phone numbers and contact lists have been recognized as the most significant data on a mobile phone. In our daily life, we may delete important contacts due to human error. Unluckily, in some cases, there may be no laptop or computer around you at the very moment you lost your important data. So how can one retrieve deleted files on Android without a computer? There are three methods of retrieving deleted numbers from Samsung phone without a computer. These methods are as follows:
Method 1: How to Retrieve Deleted Numbers on Samsung from Gmail Backup
In reality, when a file gets deleted from a smartphone, it cannot be removed perpetually. Though, the deleted files are replaceable if new files approach. So, if you attempt to restore deleted files right after deleting them, you'll have a high chance of getting them back. But in case you do it after some weeks or months, then you may mislay them forever. By associating your Google account with your android smartphone you'll get a handy backup for such an occasion.
Step 1: First of all, navigate your Google account. Now click on the Gmail dropdown option present in the upper left corner of your mobile screen and select contacts.

Step 2: Now, click on "More" and select the "Restore Contacts" option.

pic 1.click restore contacts

Step 3: Select "setting" from your home screen and tap "Accounts". After this select "Google".

Step 4: Now tap the Google account that your contacts are connected with. Click on the "menu" button (three vertical dots) from the right top corner of your screen and select "Sync now".

pic 2.sync now
By following the above-mentioned steps your phone can sync with your Google account and you can restore your deleted contacts.
Method 2: How to Get Deleted Numbers Back on Samsung from Samsung Cloud
If you unintentionally lost or delete contacts on your phone then don't panic. With the help of Samsung Cloud, you can easily restore and backup your lost data. Samsung grants a free storage room for Samsung users to keep backed up files to their cloud services. If you have backed up your contact numbers to the cloud storage of your Samsung phone then you can easily recover them without using a computer.
Step 1: Go to "Settings" and select the "Accounts and Backup" option from your phone.
Step 2: Now click on the "Backup and Restore" option. Select the "Restore data" option and select "Contacts".

Step 3: After you choose contacts, click on "Restore Now". Through this, you'll be able to retrieve your deleted contacts on your phone without using a computer.

pic 3.samsung cloud restore
Method 3: Apps to Recover Deleted Numbers Samsung
How to find deleted numbers on Samsung? Well, there are many ways to do so and one of them is by using different applications such as GT Recovery, Deleted Contact Recovery, and Undeleter.
GT Recovery: This application can help you to restore your deleted Samsung contacts. It contains a user-friendly interface. So if you wish to locate back your lost contacts without backup then root your phone and make use of the GT Recovery application.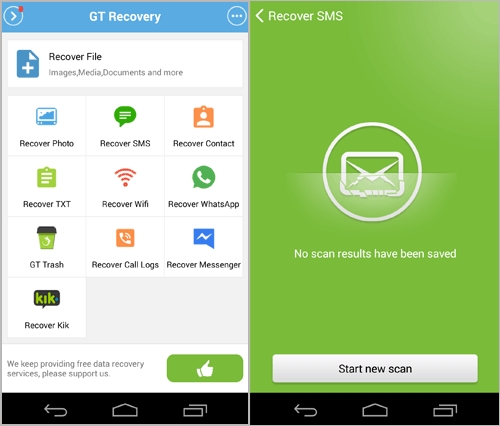 Deleted Contact Recovery: This application also helps in restoring lost contacts. This application works with Facebook. You need to log in to the app by using your Facebook account so that it can load contacts from Facebook.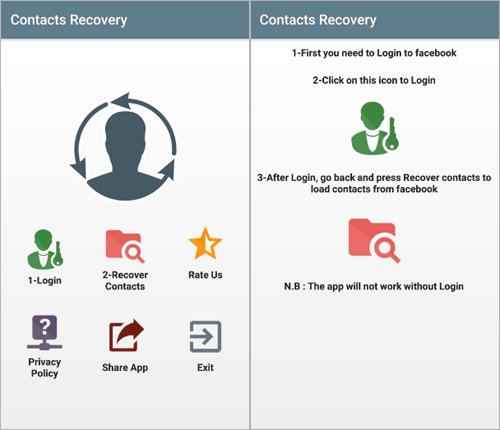 Undeleter: Undeleter also helps you to recover lost contacts and files. This application supports a wide range of system files.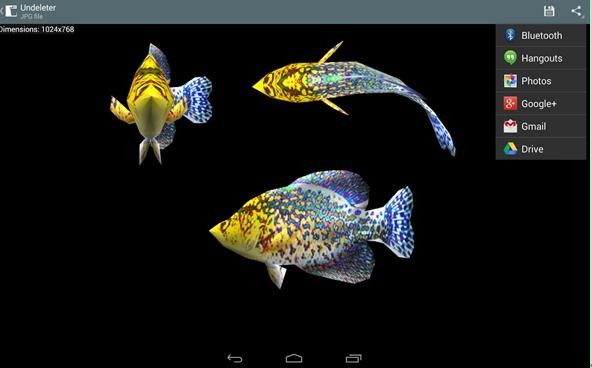 Part 2: [Editor's Strategy] How to Retrieve Deleted Numbers from Samsung Phone with Computer
Sometimes users are unable to retrieve their contacts without using computer. In case if you cannot recover without computer, then consider to recover your contacts with Tenorshare UltData for Android. UltData for Android is an amazing software used for recovering the lost or deleted numbers from different Android devices. The software helped million of peoples in retrieving their deleted or lost data. For this, you need to download the software on your PC and install it. Apart from that, the tool specializes in restoring deleted videos, photos, call logs, documents, contacts, and much more. It is one of the most simple and advanced software to get missing/lost data back.
First of all, download this software on your PC or laptop and install it. After installing the software, select the required interface "Recover lost data" and connect your Samsung smartphone using a USB cable.

pic 1.recover all lost data interface

Now select the type of file and scan your Samsung smartphone.

pic 2.select file type to recover

Now, view the files which you want to recover.

pic 3.preview lost data

After this, select the files and press the recover option.

pic 4.start to recover

Conclusion

Retrieving deleted numbers from Samsung phone without computer is not a difficult task to do. There are many applications and ways through which one can easily restore their lost contacts in a fraction of seconds. One can also recover their lost contacts or other data such as photos, call history with seconds by using Tenorshare UltData for Android.